I recently wrote a post about How New Electrical Outlets Can Change Your Life, and while the post title sounds a bit dramatic, I can't tell you how our new outlets have really made a difference in my day to day life.  I no longer have to search for outlet spots to accommodate all of my kitchen appliances or my electronics, and I have a strategically placed lighted path to see when it is dark inside.  Our new outlets are amazing!  I can't wait to install some upstairs too.  In the mean time, I decided to update my light switches downstairs and can I just tell you how much I love my new light switches!!  So today I am happy to share with you 3 Reasons New Light Switches Make Your Life Better!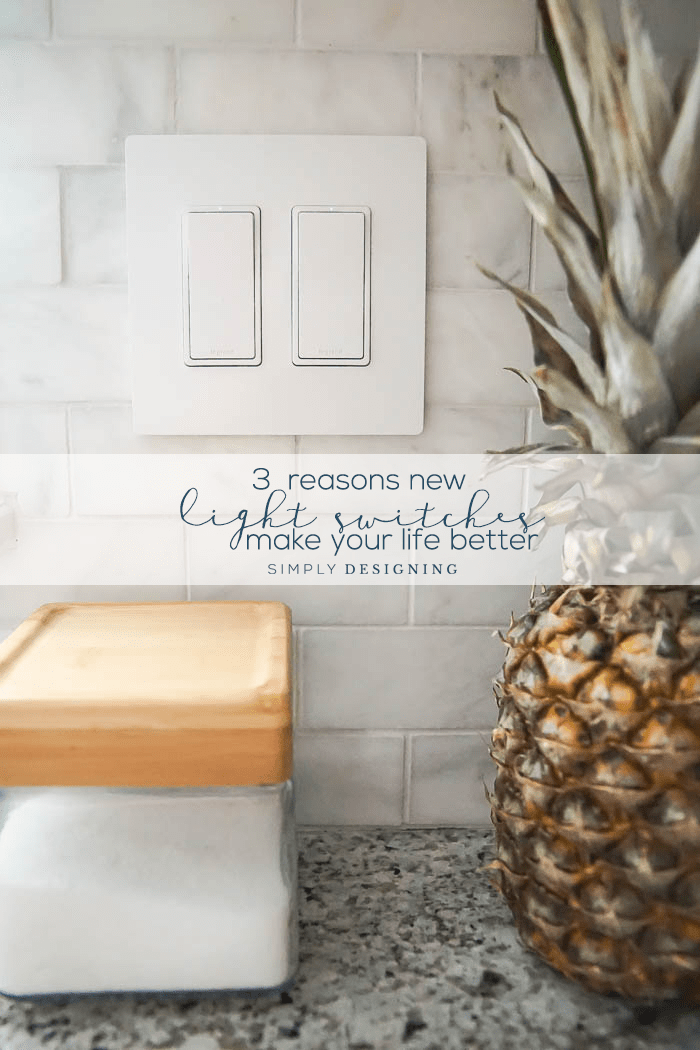 A big huge thank you to Legrand for sponsoring this post today.  All opinions are 100% mine.  #radiantdesign
As I mentioned we had already replaced our electrical outlets in the main living area downstairs: the kitchen and family room (that are really just one large room) and our front foyer and hallway.  Our downstairs is a large open space but these new outlets provided to many awesome benefits and look so nice too!  So this past week we installed new light switches and they just make life better!  They really do.  And here is why...
3 Reasons New Light Switches Make Your Life Better: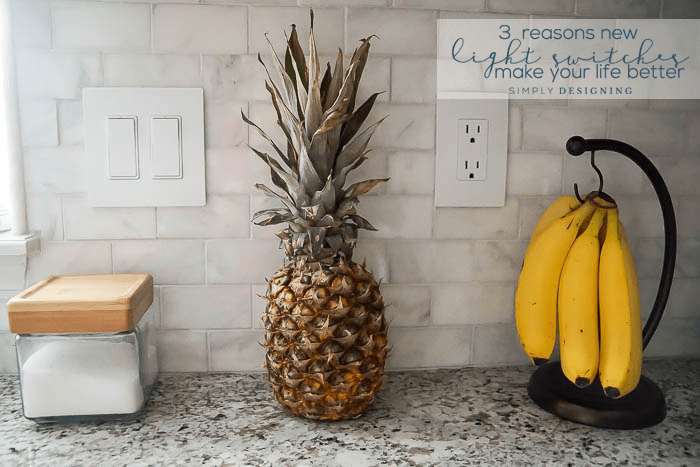 We installed the Radiant line of outlets and light switches from Legrand and boy do these things look GOOD!  And one thing that makes me happy is my house looking good!  Let's face it, outlets and light switches are the small details of a house that often get overlooked.  By upgrading the small details in a home, it upgrades the whole feel of the home.  And an updated home where the details are considered important can be such a pleasant place to live.
The particular light switches that we picked out had a small LED light at the top of the switch.  This makes life so  much better because at night, when I am searching for the light switch in the dark because I can now just SEE it!!!  It is small and you don't really notice it, unless you need it and then it is invaluable!
This may seem silly, but these new outlets are EASY to clean!  It has a larger switch then the smaller one we used to have so there are less crevices for dirt and grim from sticky little fingers to hide.  And the screw-less face plate pops right off so you can easily hand wash those off of the wall if they need a little extra love and attention.  And when it is easier to clean light switches, life is just better.
Installing new light switches is as an easy upgrade that you can do yourself too!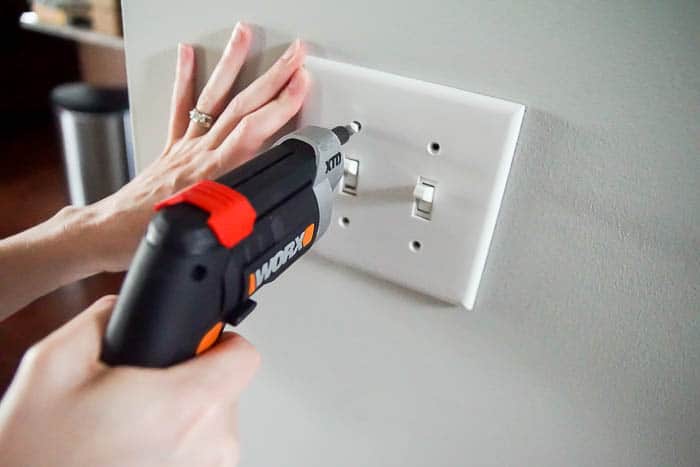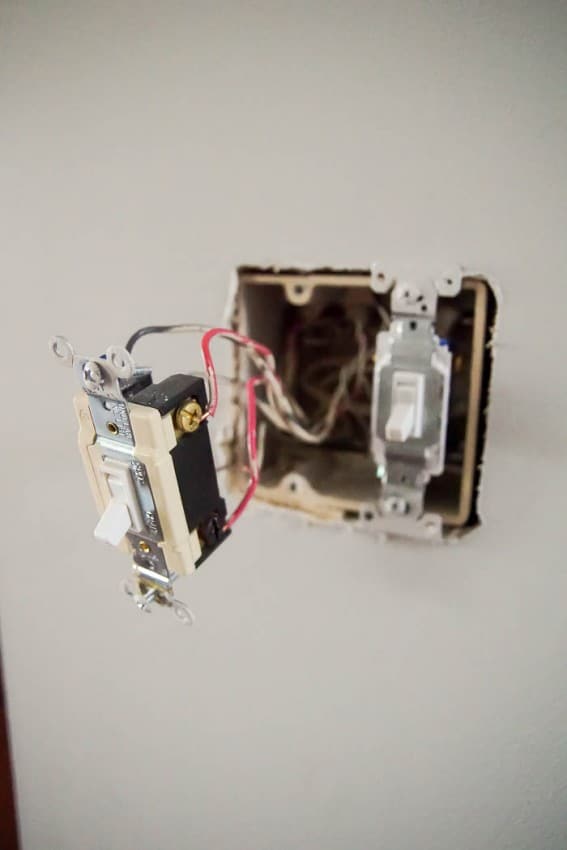 You will simply turn the circuit breaker off and remove your old light switches.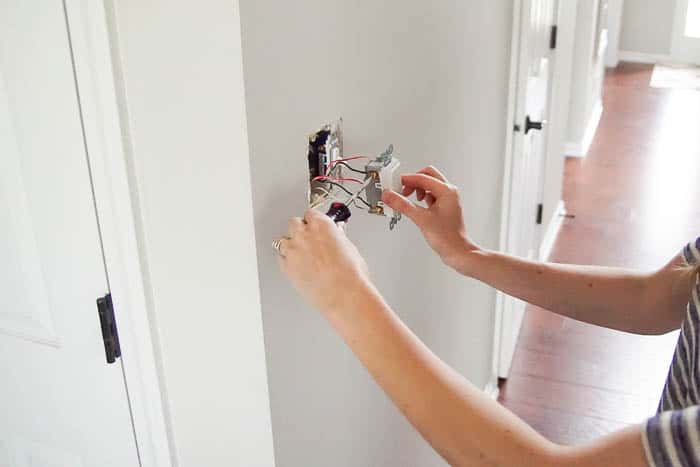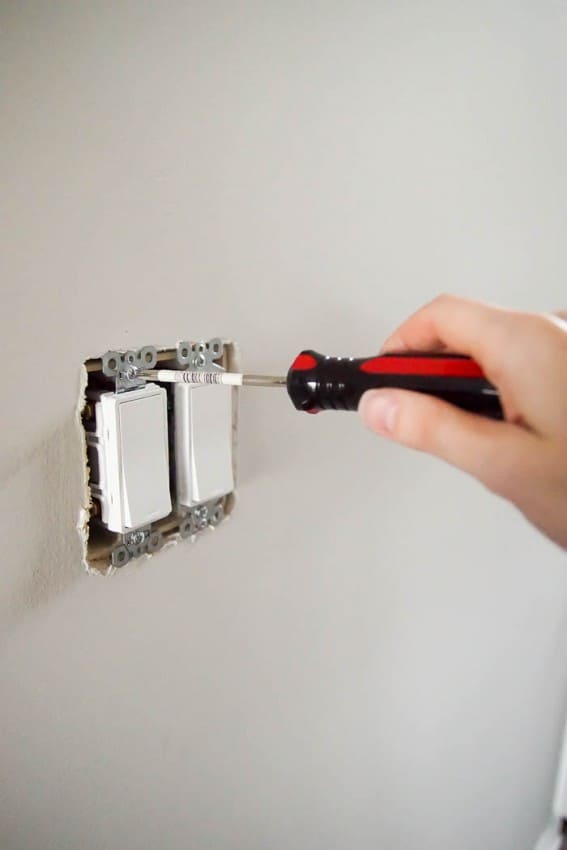 Hook your existing wiring into your new switch.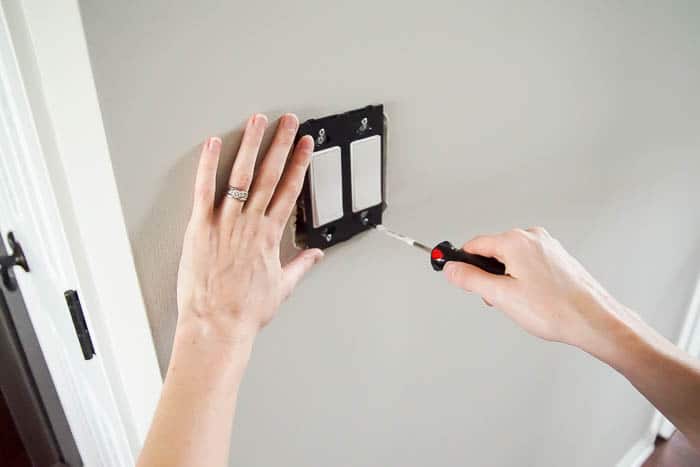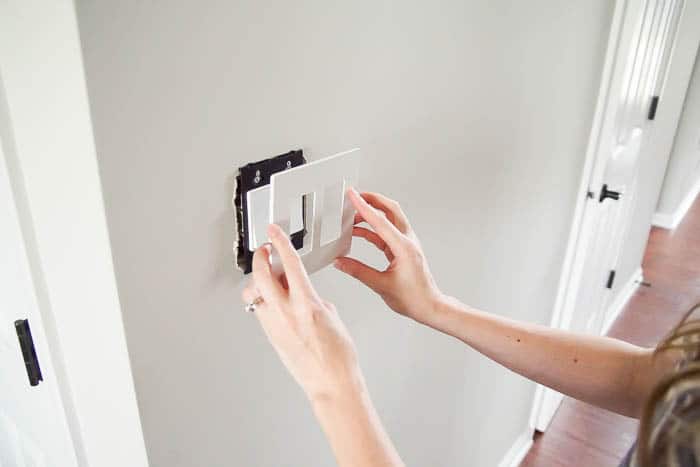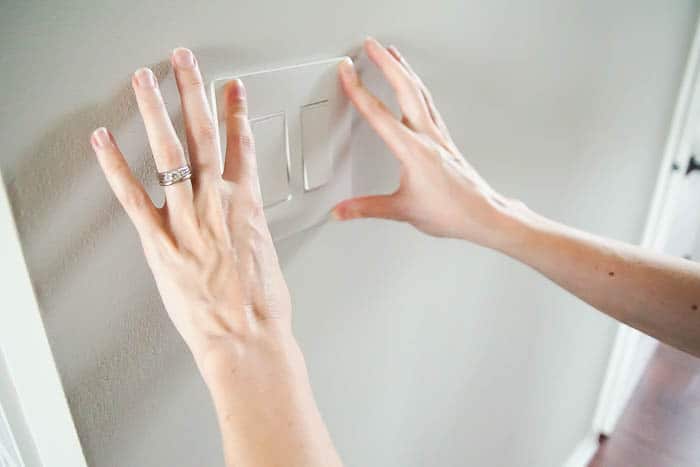 And then install the face plate according to manufacturer instructions.
I love that the Legrand Radiant face plates are screw-less and I love how streamline and pretty they look!  They are the perfect addition to any home and a great way to update the details in your home.
You might also enjoy: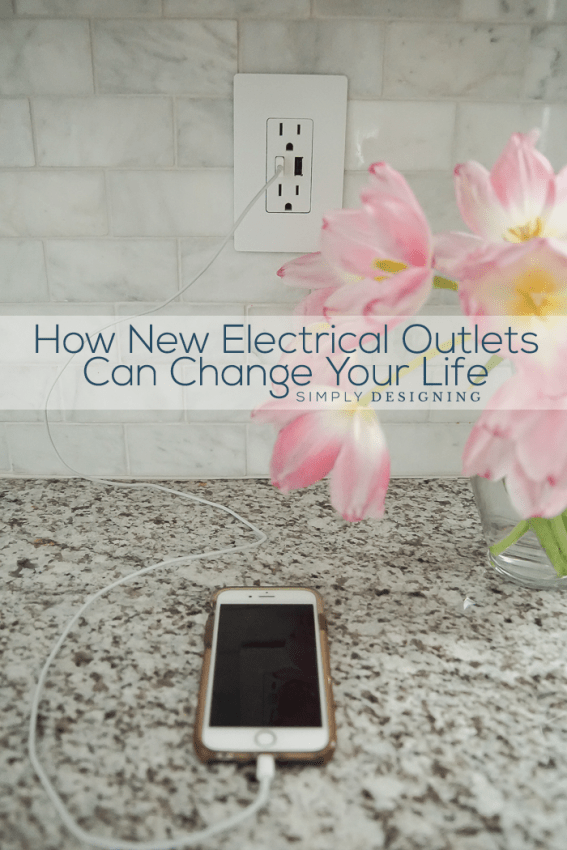 How New Electrical Outlets Can Change Your Life

How to Make Industrial Planter Boxes