It's no secret that I am currently addicted to beautiful, luxurious metallics right now!  They add such a beautiful dimension to home decor and add so much beauty with just simple little touches!  I have always loved silver but I have developed a recent love / addiction to gold!  (See this gold color blocked cement planter this gold polka dotted mug or this rustic serving tray with gold arrow to see what I mean!).  So it is no surprise that I am beginning to totally crush on Rose Gold!  Are you!?  It is a beautiful, warmer and softer gold color that I think will really popularity as the year goes on and gain real momentum next year.  So today I am sharing how to make this beautiful Brushed Metallic Rose Golf DIY iPad Holder!  It literally only cost a few dollars to make and is so stunning!  Seriously!  Come see how!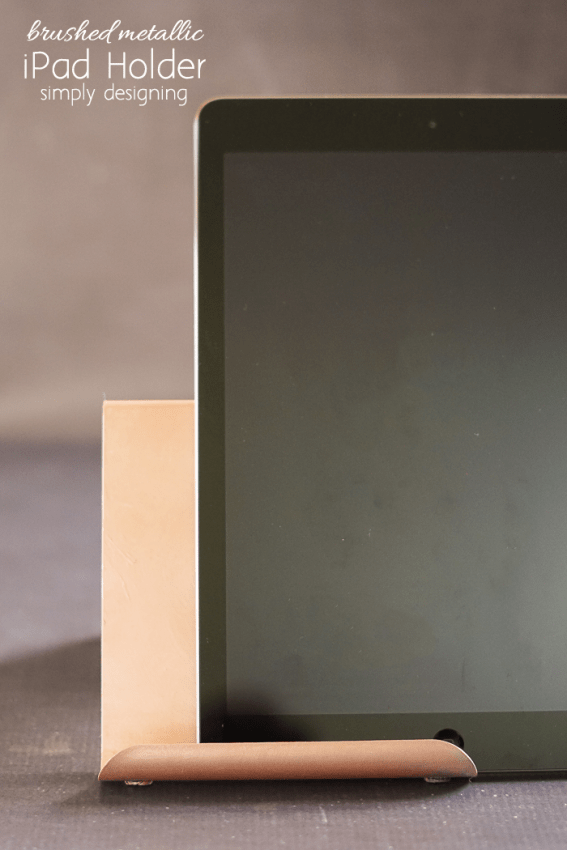 While I was at the dollar spot at Target the other day I snagged this cute silver iPad holder!  It was pretty and it only cost $1...or $3...I don't remember!  Either way it was super cheap and I knew I would be able to put it to good use!  The silver was pretty, but a little too shiny for me.  So I decided to experiment with DecoArt's new Metallic Lustre paint in Rose Gold!
To recreate this project or to make something similar, you will need: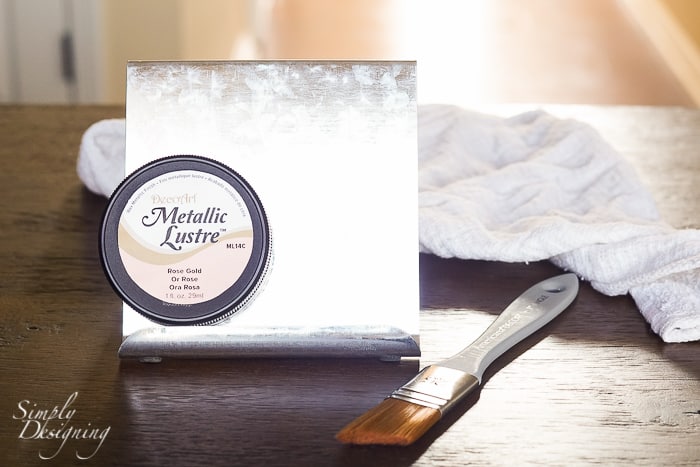 What is different about the Metallic Lustre paint is that it is more of a wax then a traditional paint, and it buffs to a shine.  It dries quickly and can be used on so many surfaces!  It is a really fun and easy way to add metallics into your decor and home projects.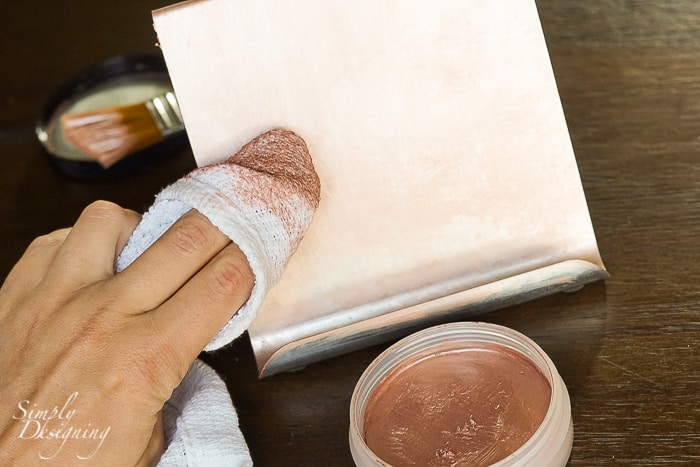 You can use a brush if you prefer, but I found a rag to be the easiest way to apply this wax to my project.  I rubbed a bit of wax all over the iPad holder and let it dry for a few seconds.  Then I went back with my rag (with a clean section) and rubbed it in circular motions to create a brushed metal effect.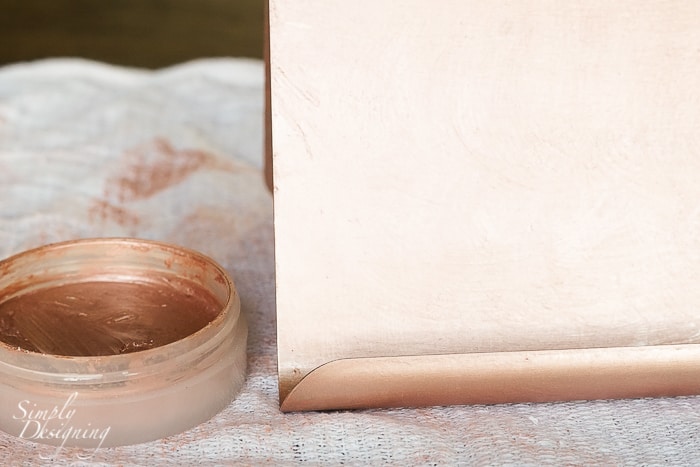 I let it dry completely.  And then applied a second coat in the same manner.  You don't need to use two coats, but I wanted to.
Here is a pretty good shot showing off the beautiful brushed metal look.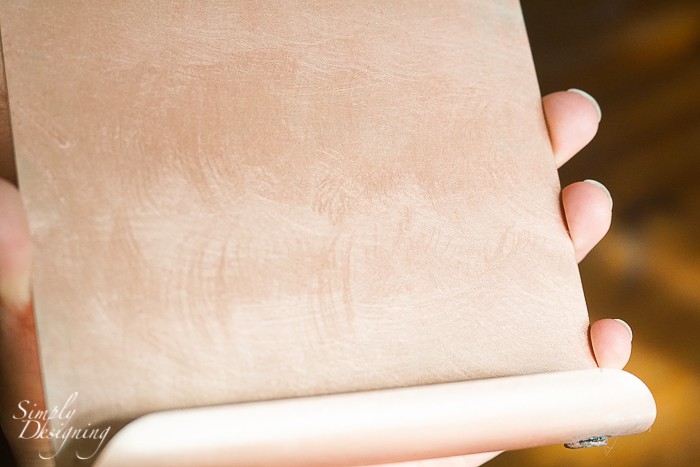 Can you believe that I did this with PAINT!?!?!  How cool is this!?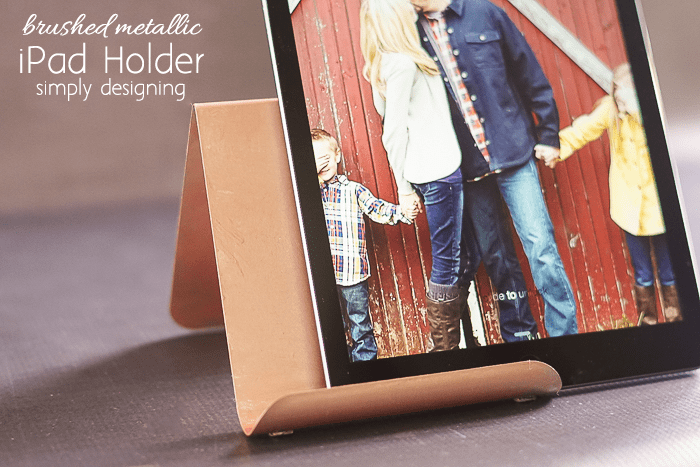 I can think of so many applications for this product now that I have used it.  And I really do love how my brushed metallic DIY iPad Holder turned out!  It is super useful and so pretty!!  And I love that it adds a little bit of a beautiful metallic to my home without being too shiny or overwhelming.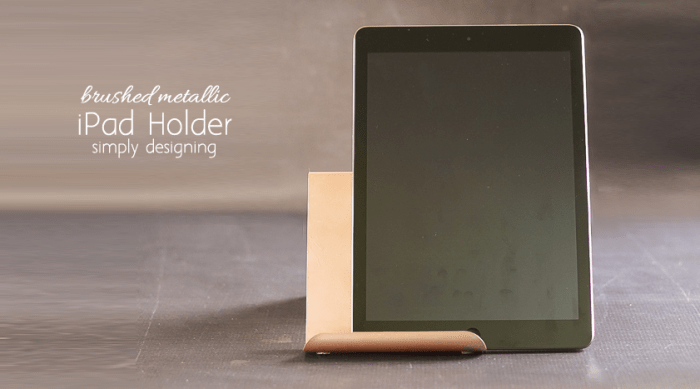 This post first appeared on DecoArt's blog.  
You might also enjoy: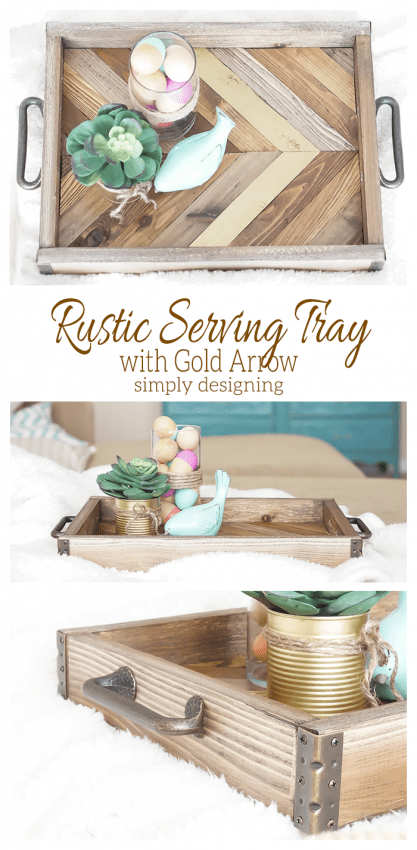 Rustic Serving Tray with Gold Arrow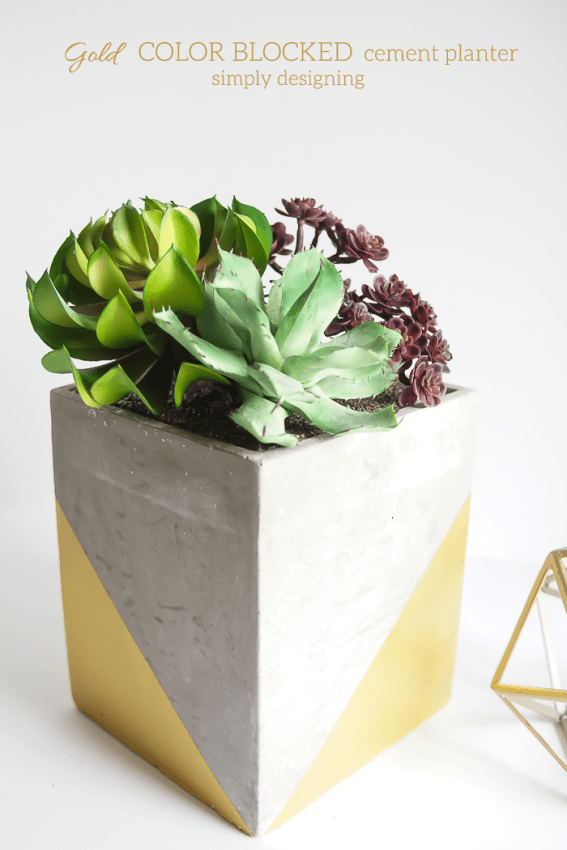 Gold Color Blocked Cement Planter