Disclosure: This post was sponsored by Unstopables through their partnership with POPSUGAR.  While I was compensated by POPSUGAR to write a post about Unstopables, all opinions are my own.  #Unstopables #ScentDecor
I have been hard at work on updating my laundry room!  I recently removed the wire shelving and installed new amazing shelving that was also a super fun furniture hack project.  You can see all the details about my laundry room make-over HERE.  Because I now have pretty new shelves, I wanted to make my space a bit more beautiful by incorporating some beautiful new products and organizational items into the space.  So today I am going to share my Tips for How to Decorate a Laundry Room.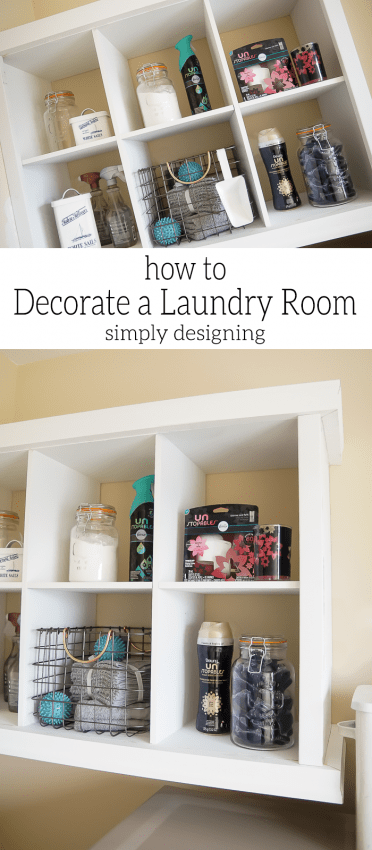 How to Decorate a Laundry Room
Be sure to check out my shelving project here first because that really sets the stage for how bad this room was before I made it over.  I will wait...After I completed the DIY portion of updating my laundry room, I knew it was time to decorate it!  I wanted the space to be beautiful and functional so there are a few things I did to help make use of my new shelves and help my laundry room be beautiful and functional.  Of course you don't need to worry about making your laundry room beautiful if you don't want to, but this is one way to add style and sophistication to your small work-space.  And maybe even...gasp...make going in the laundry room slightly less dreadful!  (*No this will probably not make doing laundry any more enjoyable...but at least the room will be a beautiful and sophisticated space.)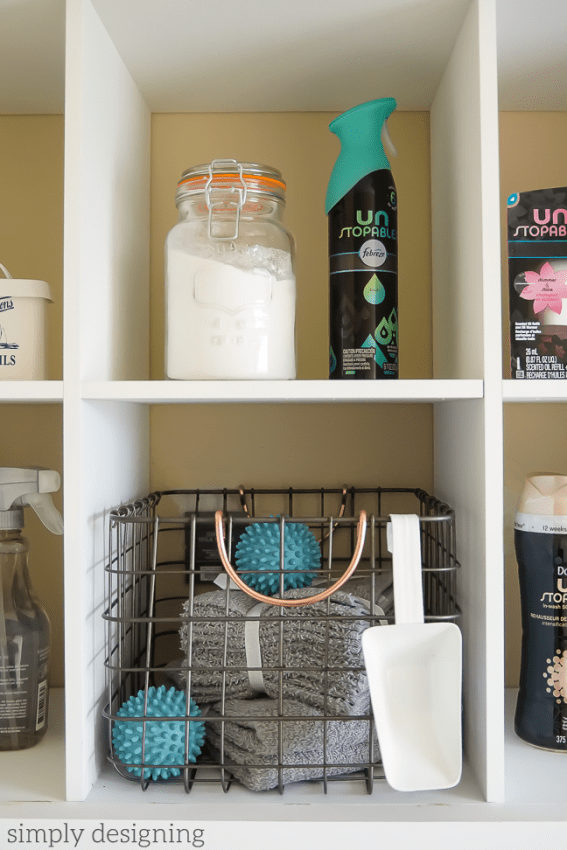 Use Baskets, Bins and Containers
If you have open shelving, you can add variety and interest (and also contain groups of items) in baskets, bins or containers.  You can choose bins of your preference, but I love these beautiful wire baskets in my space.  I also found a few fun vintage containers at a cute store while I was on vacation this summer and I am so excited that I can finally use them now!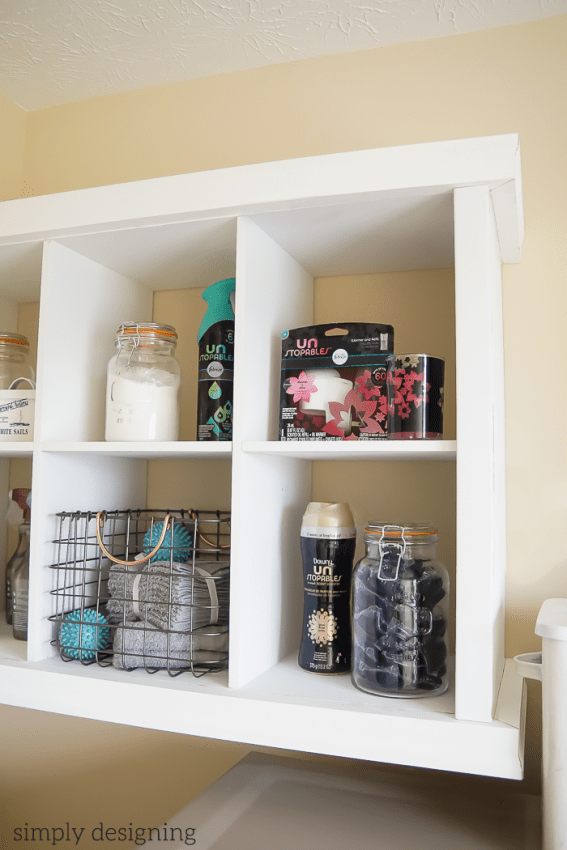 Purge
Purge.  Purge.  Purge.  If you are like me you love to buy cleaning products!  But I really don't need them all.  Having too many products creates a cluttered space without adding value.  So purge items you will never use and as you finish items, only replace it if you love it and use it often.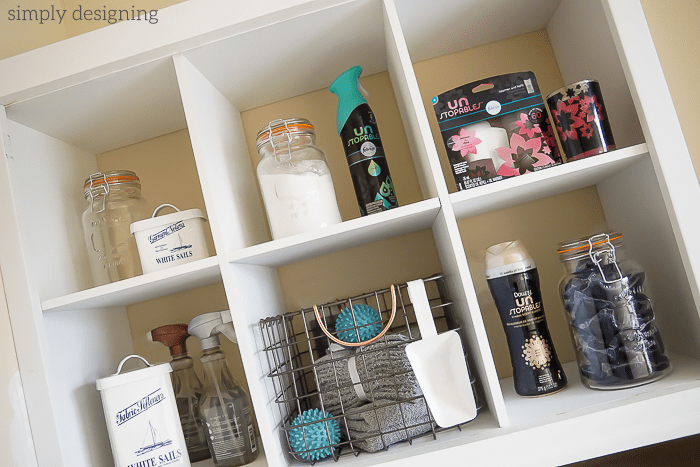 Get Rid Of Unsightly Containers
If you are able to, put your products into pretty containers.  For example, I have laundry detergent and softener in these beautiful mason jar containers.  (See how to create these mason jar laundry detergent containers HERE.)  You could also put dryer sheets in a napkin holder.  Think creatively and find ways to get rid of ugly containers for as many items as you can!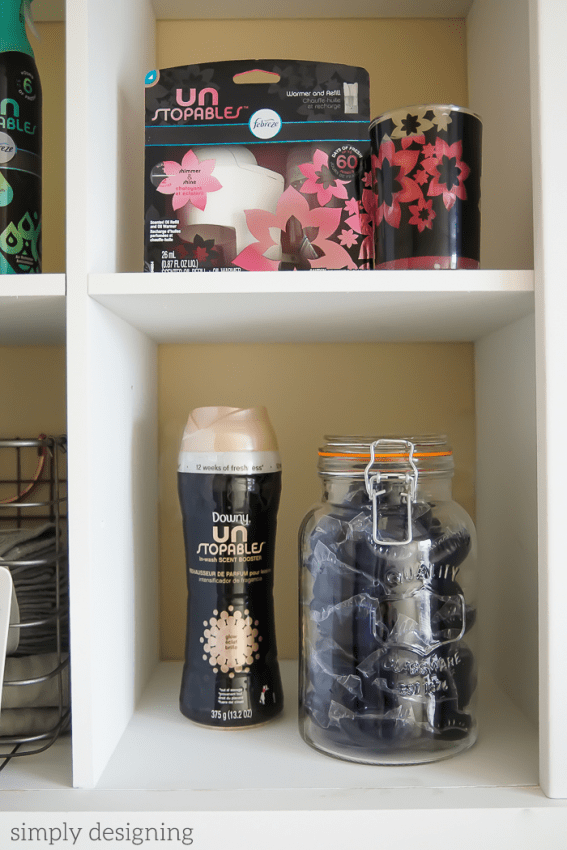 Just Buy Pretty Things
Let's be honest, most cleaning products aren't in pretty packaging, but thankfully that is changing!  If you can't transfer the product into something pretty as I suggested above, look for prettier products to buy.  Or forget transferring things to pretty containers and just buy pretty products to begin with!  I love how pretty (and delicious smelling) P&G's Unstopables products are.  They definitely add a sophisticated touch to my laundry room.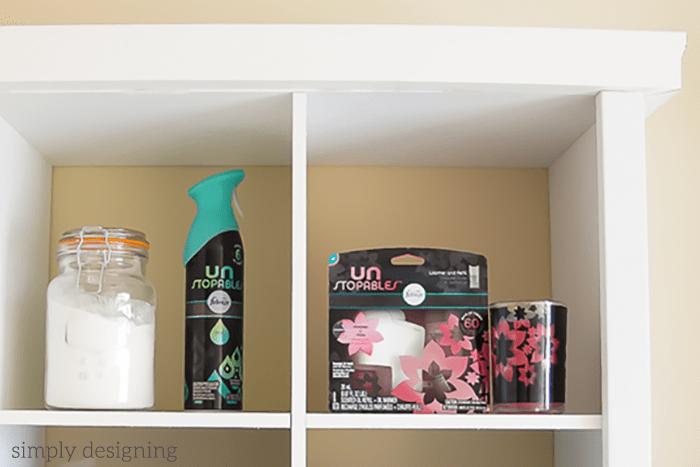 Make it Smell Lovely
The scent of just-washed laundry can be amazing.  But dirty laundry...ew.  To enhance the overall ambiance of your laundry room, ensure that it smells great.  I love using a plug-in oil warmer or even a yummy smelling candle to help add a lovely scent to a room that sometimes doesn't smell so great.  And this is a great way to add your favorite fragrance throughout your whole home as well!  I love how amazing smelling my laundry room is now that I've put an Unstopables Scented Oil Warmer in there!  It definitely helps to combat the dirty laundry smell.
How a home smells can truly help set the tone for your fabulous lifestyle and incorporating your favorite scent throughout your home and laundry routine is a great way to do that!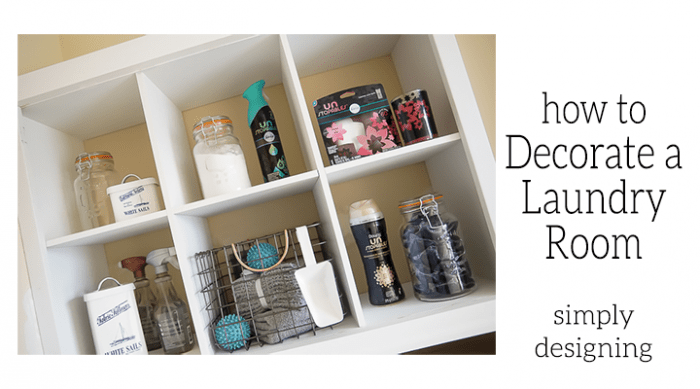 P&G's Unstopables offers so many options for you to incorporate your favorite scent throughout your life.  Their Air Freshener spray is a great way to add a sophisticated scent to your room for up to six hours (this is something I love using in my son's room to help it smell better).  I also use this in my bathrooms to keep those fresh smelling (it works like a charm).  Unstopables Scented Oil Warmer is a wonderful plug-in option to add fragrance to your home for up to 60 days (on low setting)!  I love using options like this throughout my home and in my bathrooms where I can plug it in and forget about it for a little while.  They work great and I love that they last so long!  Unstopables' Candle gives a warm glow and subtle fragrance to your home.  I love the ambiance that a great smelling candle can give to your home and this is one of my favorites!  And Unstopables In-Wash Scent Booster is a great way to infuse your linens, towels and clothing with up to 12 weeks of freshness (out of storage)!  Can I just say that the In-Wash Scent Booster is my favorite Unstopables product!  I really love how it makes my laundry smell so amazing!  Unstopables are available in 7 scents: Fresh, Lush, Shimmer, Glow, Dreams, Spring and Mist so you can pick your favorite and incorporate it throughout your whole home.
I love my little laundry room!  I think it might finally almost be done.  Remember almost a year ago when I began this room by installing this beautiful Hexagon Tile flooring?  Then the room really did sit for a while, but adding my new Open Shelving was a great addition to this room.  And now that I have decorated it, I think it is truly the most beautiful and sophisticated laundry room I could ask for!  Isn't it so pretty!?
You might also enjoy: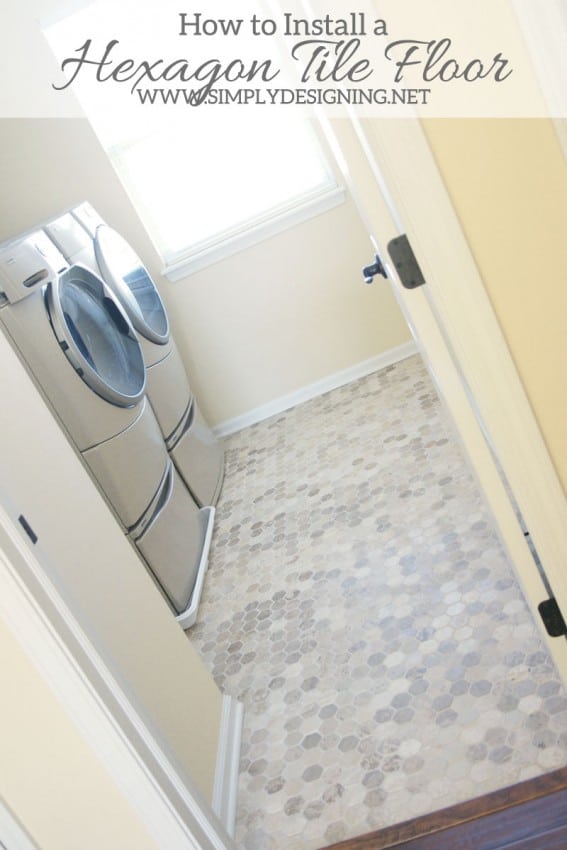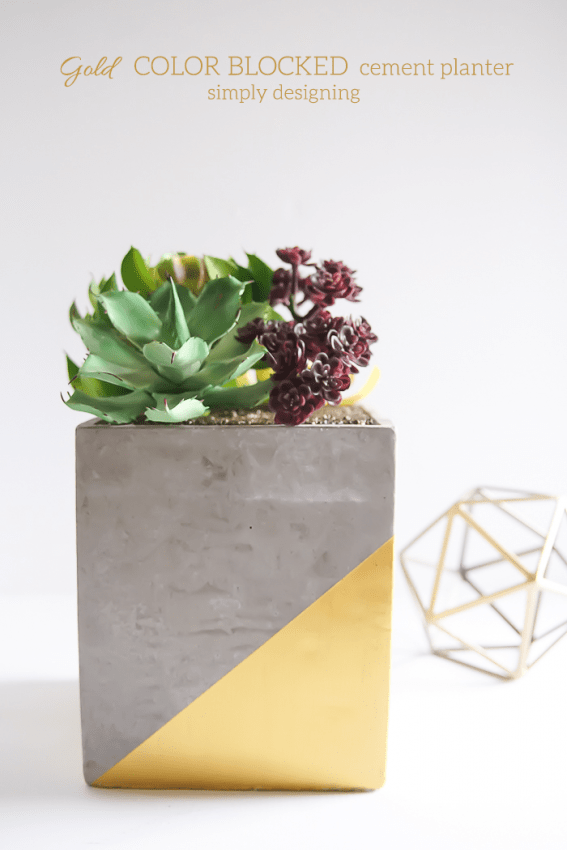 Gold Color Blocked Cement Planter