I love that here in Indiana we regularly get snow during the winter time!  It is so much fun and my children love to play in it!  But we also get really bitter cold weather so often we have snow, but it is too cold for the kids to go and play.  I will bundle them up and let them play outside as often as they can.  But when negative temperatures hit, we all bundle up and stay inside as much as possible!  And since we have been having negative degree weather here I thought it would be really fun to bring the outdoors inside and create a little DIY Fake Snow to play with while staying nice and warm!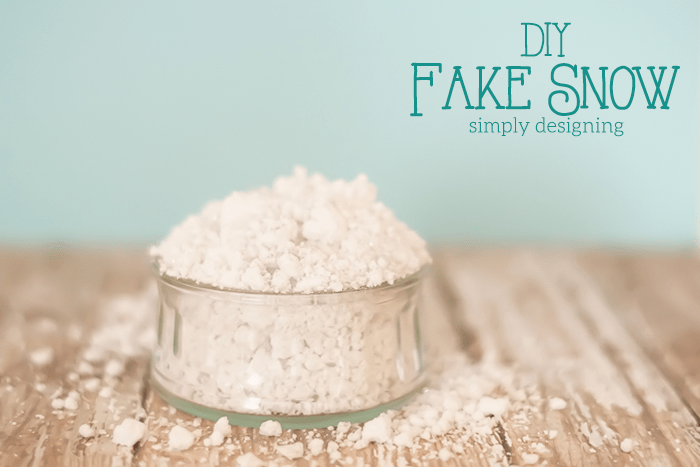 DIY Fake Snow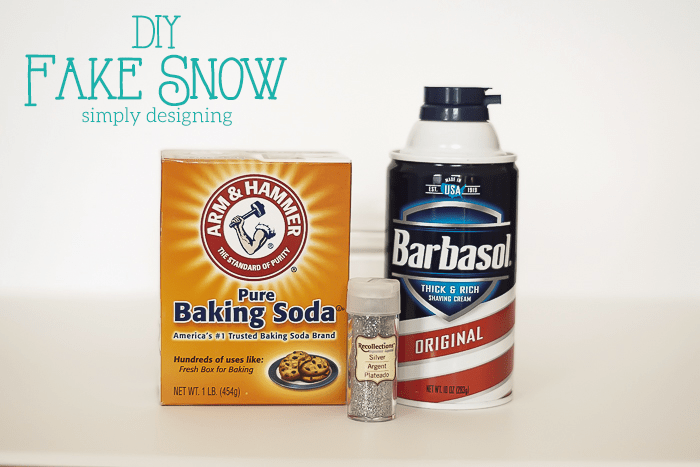 Here is what you will need:
1 lb Baking Soda
Shaving Cream
Glitter (optional)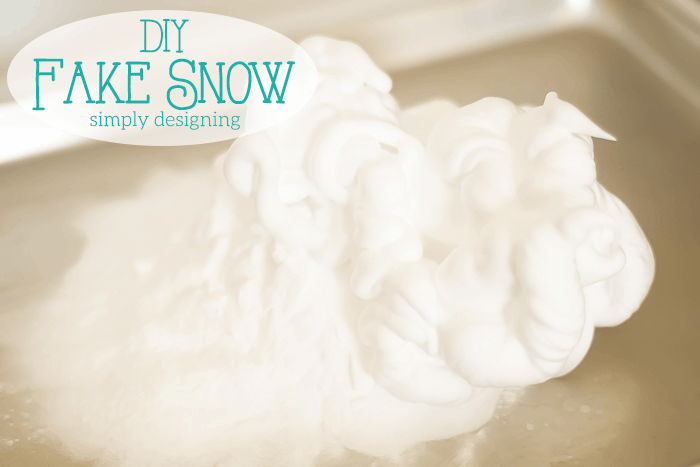 I began by dumping out an entire box of baking soda onto a cookie sheet.  Then I sprayed a bit of shaving cream on top.  You don't need too much shaving cream, just enough to get the baking soda to start to stick together.  Remember you can always add more shaving cream so begin with a little and add more until you get the right consistency.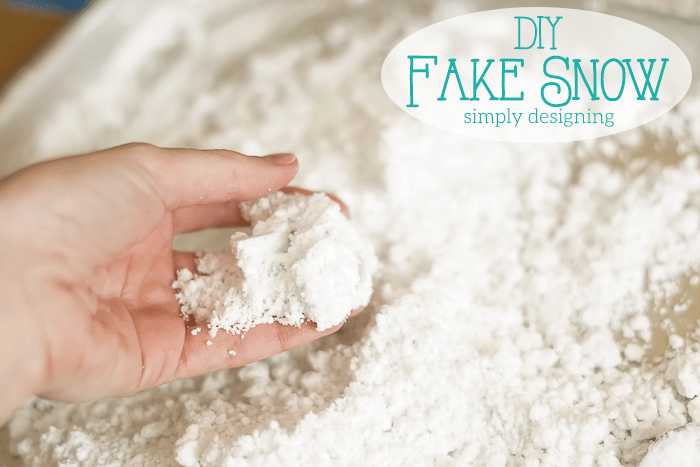 Using your hands, mix the baking soda and shaving cream together!  This is actually a really fun and messy part so you can definitely let your children do this too!  Mix and mix and mix and the magic will begin to happen!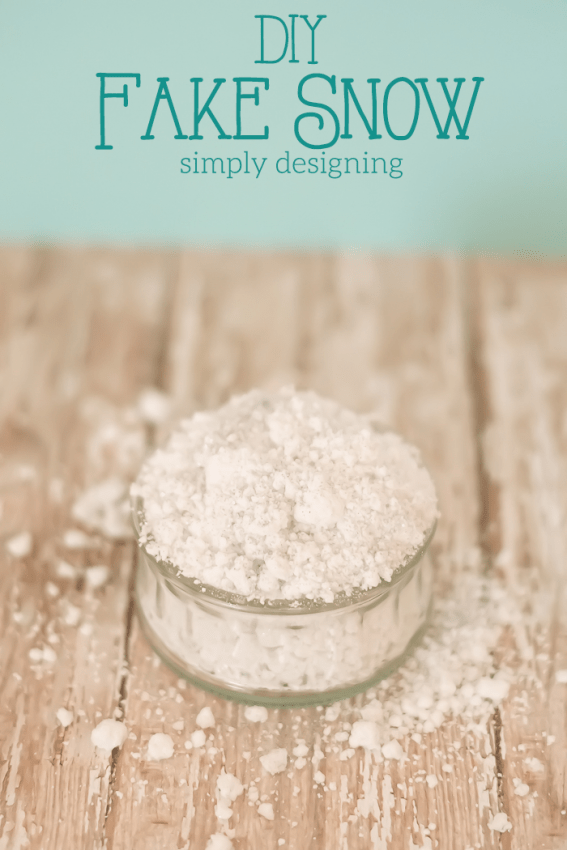 The shaving cream and baking soda create a really fun snow-like texture that is cool to the touch and really fun to play with!  You can use less shaving cream and have it be like dry fluffy snow, or use a little more and you can actually mold it together!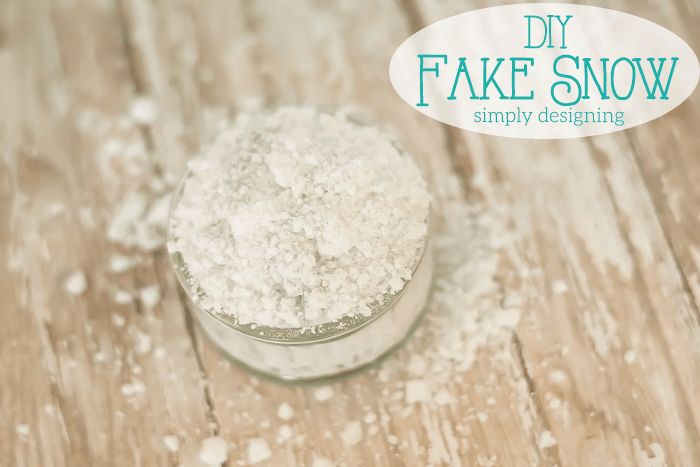 Add a few sprinkles of glitter if you like (who doesn't love glitter!?) and let your kids enjoy playing with this DIY Fake Snow while staying warm indoors!  And when we are stuck inside we also love making yummy drinks like this Salted Caramel Hot Chocolate to help keep us warm!
You might also enjoy: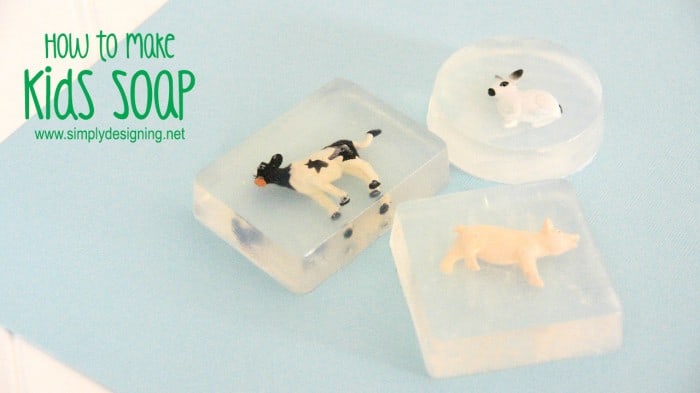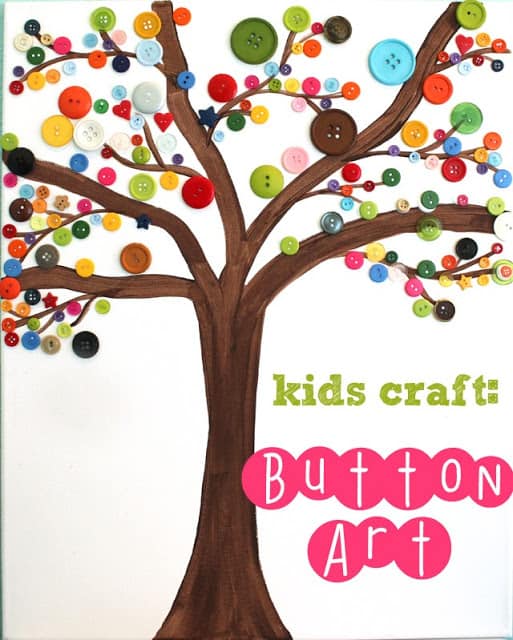 This post was originally posted on Mohawk's Creative Home Blog but was created, written and photographed by Ashley of Simply Designing.