These beautiful foiled 4th of July Cupcake Toppers and printable are made possible by Minc but all opinions and ideas are mine.
I love the 4th of July!  I have mentioned before how it is my kids favorite holiday after Christmas.  It is just so fun!  Today I am thrilled to have partnered with Minc to bring you these really fun foiled 4th of July Cupcake Toppers plus this beautiful printable is yours for FREE!  Woot woot!  These are perfect for cupcakes or to add to a drink, on top of a donut, for any finger food or just about any other use you can think of!  They are super cute and so simple to make!  And of course, foiling is optional, but it makes them look sparkly and beautiful!  And foiling is ALWAYS the way to go!  #FoilAllTheThings  Am I right!?

Foiled 4th of July Cupcake Toppers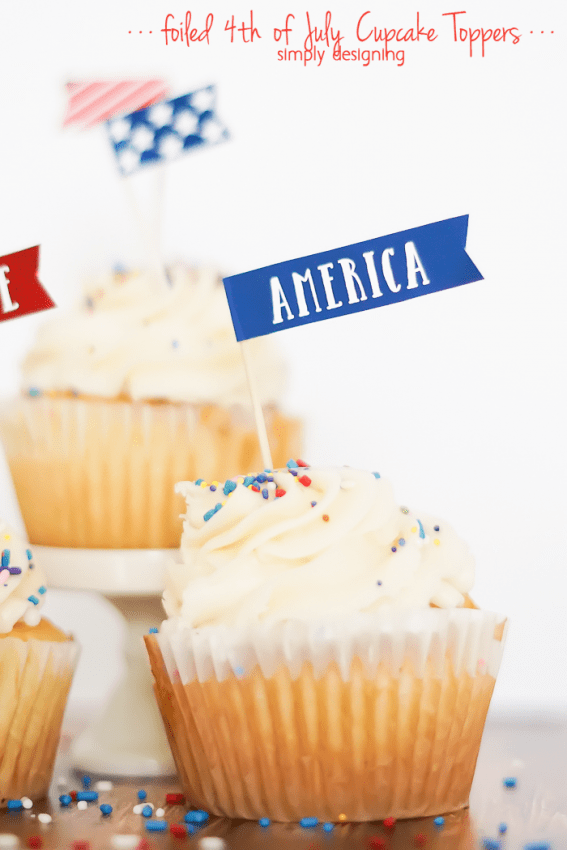 To create these you will simply need to download my FREE PRINTABLE here, foil them using your Minc foiling applicator, cut and attach them to toothpicks and you are done!  So simple and fun.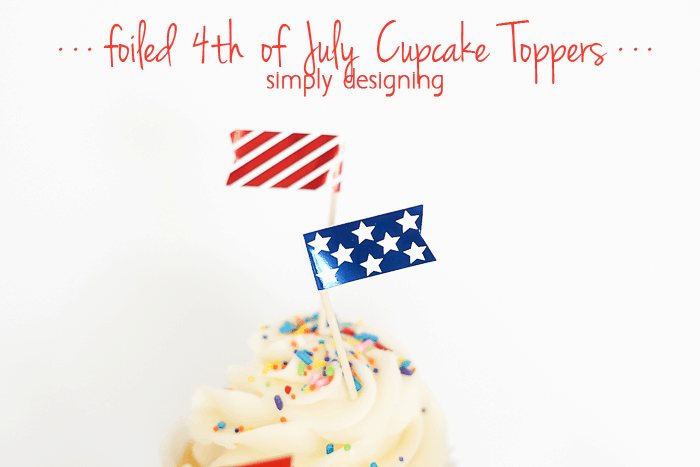 The printable is FREE as always!  But you will want to snag a Minc HERE!  You can also pick up a machine and accessories at Hobby Lobby and Jo-Ann as well as many other local and online shops.  However, the best price I have seen it for is HERE.  I know that there are many ways to apply foil to your projects, but the easiest was is using the Minc in my opinion.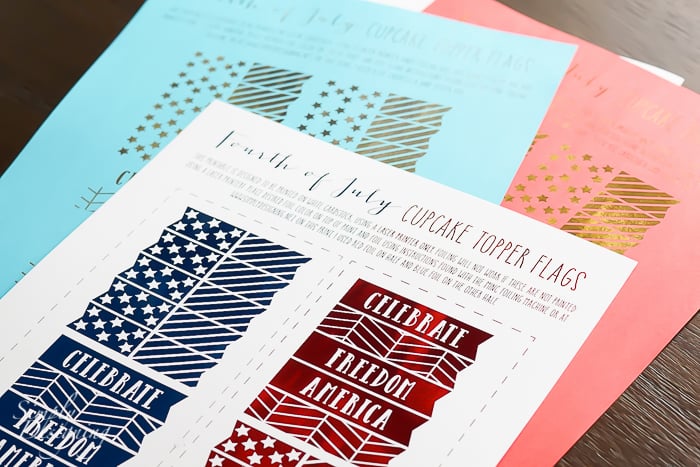 And I just love this 4th of July Printable that the lovely Courtney from Paperelli created for you!  There are several different options for you to choose from.  Several designs and several ways to foil these.  There is also a colored version of the printable if you prefer to use that instead.  But the foiling is truly what makes these cupcake topper so beautiful!  Foiling is awesome!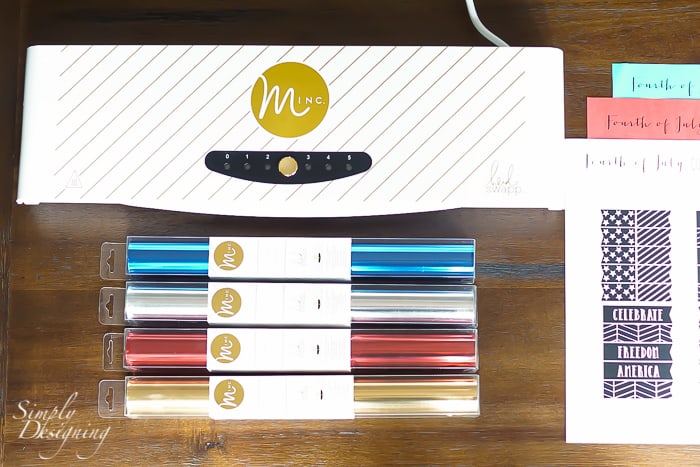 I used the following items for this foiled 4th of July Cupcake Toppers printable project:
Like I mentioned, be sure to either print these with a laser printer or at a local print shop with their laser printer.  The Minc only foils areas that have been printed by a laser printer.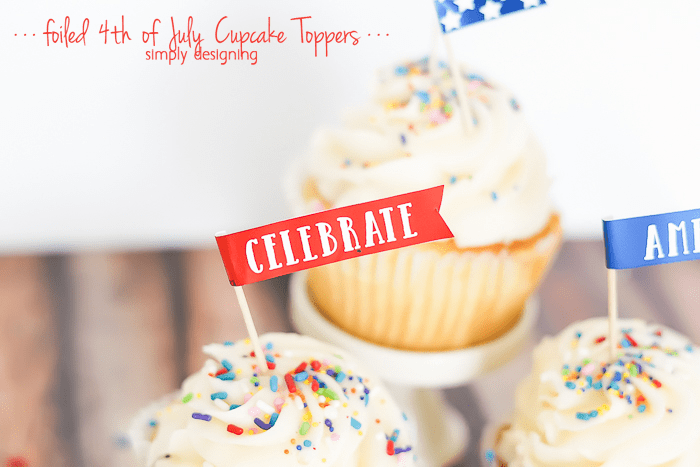 I had the best success with printing my image on white cardstock and then foiling it with red and blue foil.  However, you can also print these on blue or red cardstock and foil with silver or gold for a different look!  It is beautiful that way, but I felt that the foiling worked better on the white paper as opposed to the colored paper.  It could have been a fluke or perhaps the prints just weren't as well done from the print shop.  But they really do look stunning either way!  So it's your choice!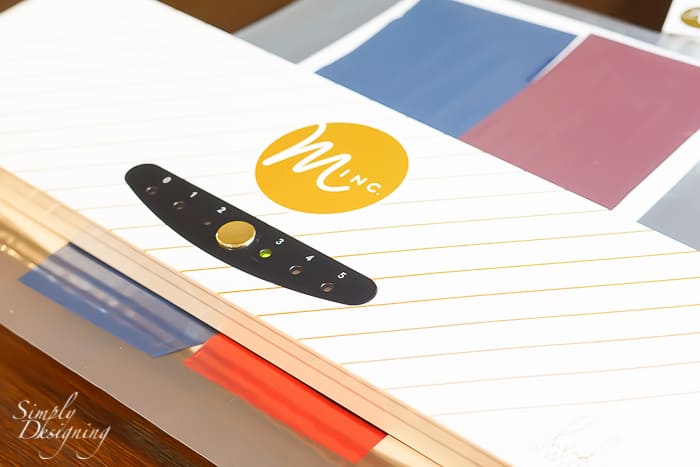 After you have printed your prints, you will foil them however you prefer.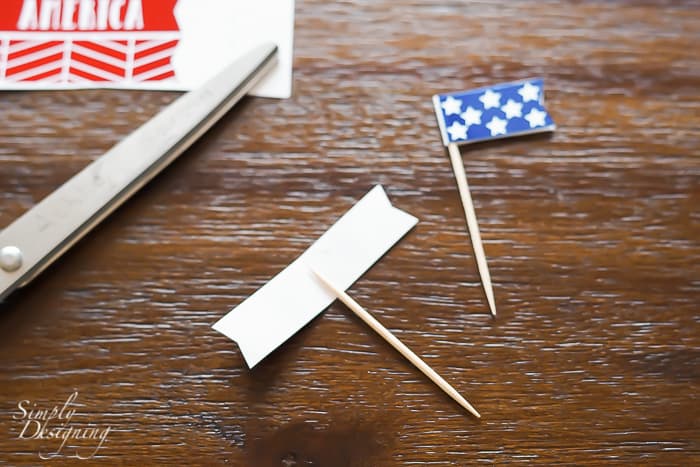 Then cut the toppers out and use double sided tape to attach them to toothpicks.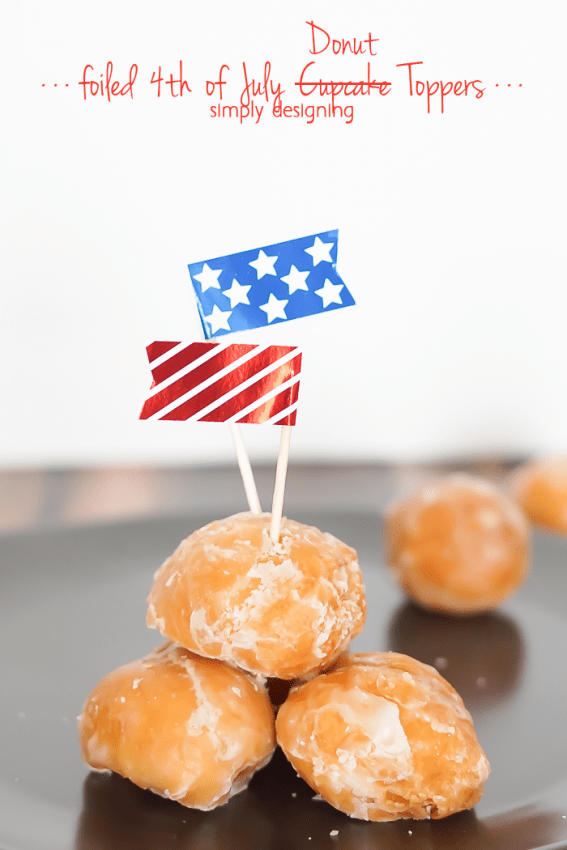 These are perfect to use in cupcakes, but also look just as cute on top of donuts, in watermelon, strawberries or other fruit, or really, sticking into any bite sized piece of food!  The options are truly endless!
If you want to learn more about the Minc Foil Applicator, be sure to follow Heidi Swapp on Facebook, Instagram, Pinterest and Twitter. #HSMinc #FoilAllTheThings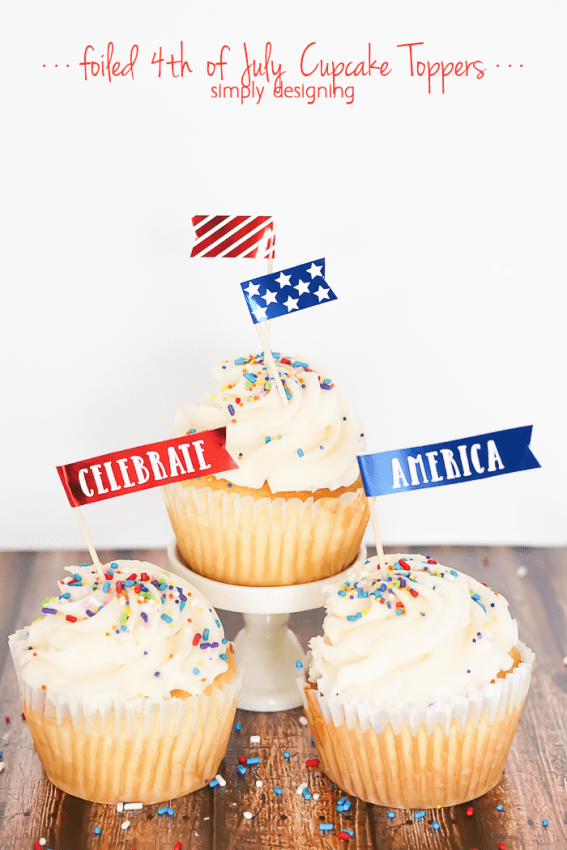 You might also enjoy these posts: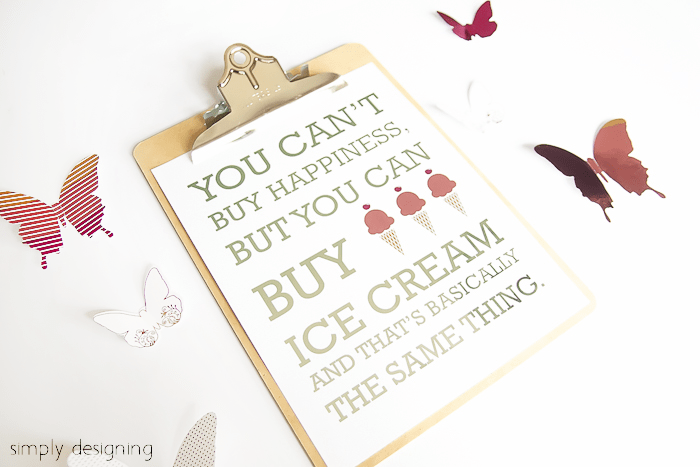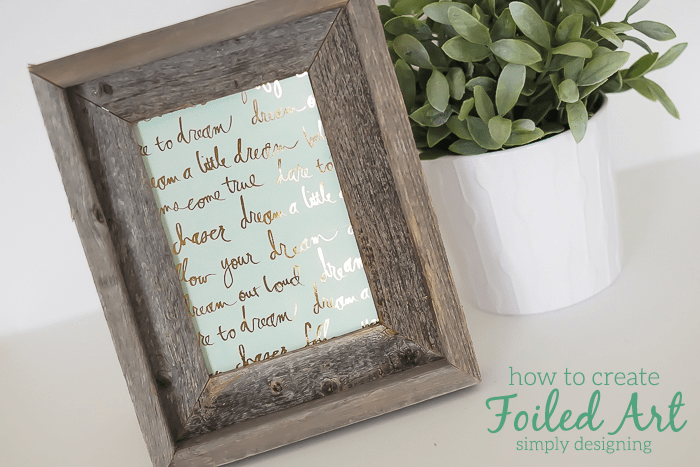 How to Make Stunning Foiled Art in Minutes