I am in love with succulents and I have been wanting a terrarium in my home for quite some time.  While I was at Michael's the other day, I found the cutest miniature terrariums with faux succulents in them and I just thought they were adorable.  And I had the idea to take this cute little decoration and customize it with a little splash of gold!  You can't go wrong with gold right now and I love how this little crafty touch completely transforms this terrarium into something unique and really special.  So read below to see how to make this really cute Gold Dipped Terrarium!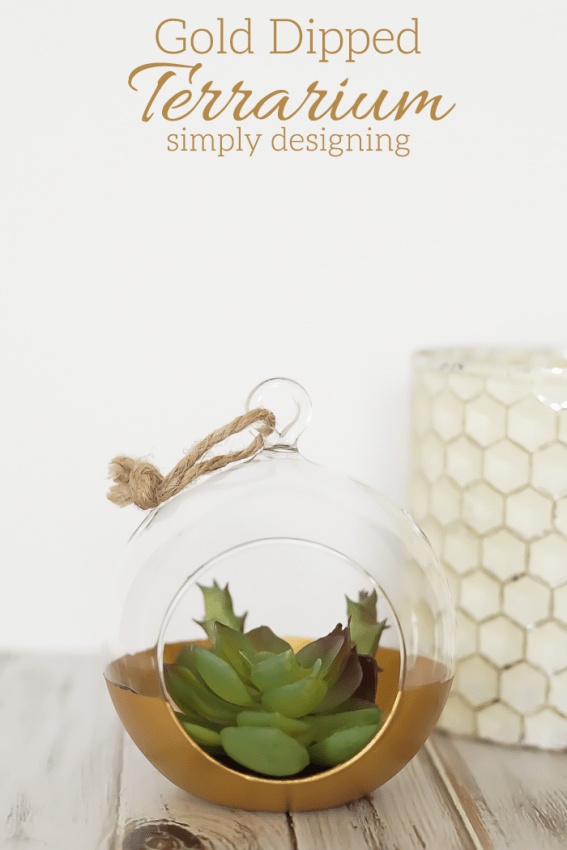 Gold Dipped Terrarium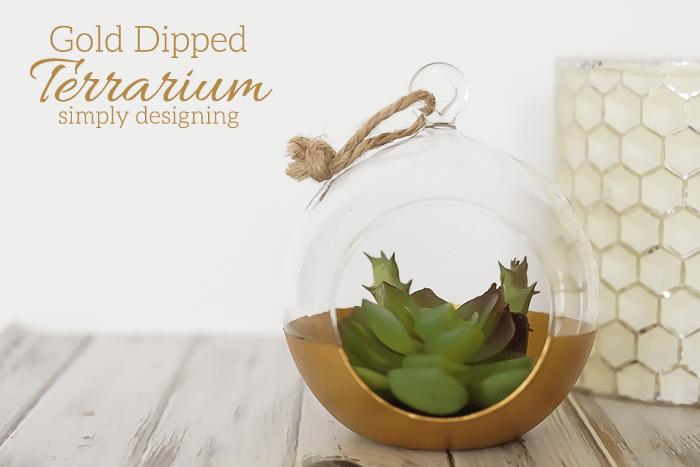 A big thanks to DecoArt for making this post possible today.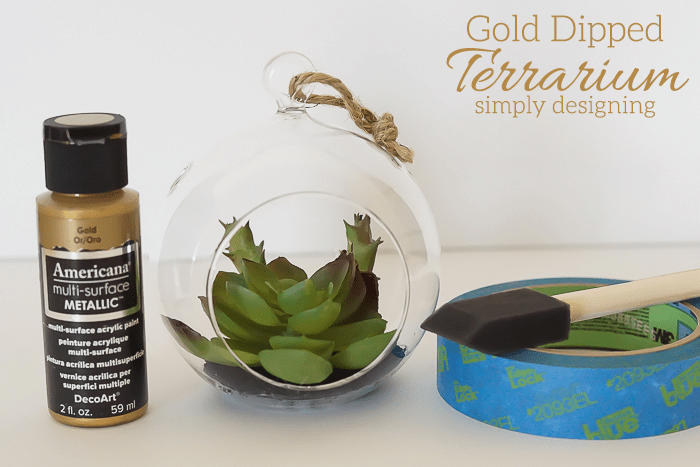 To create this Gold Dipped Terrarium, you will need:
Small Terrarium with Succulents
Foam Brush
Painters Tape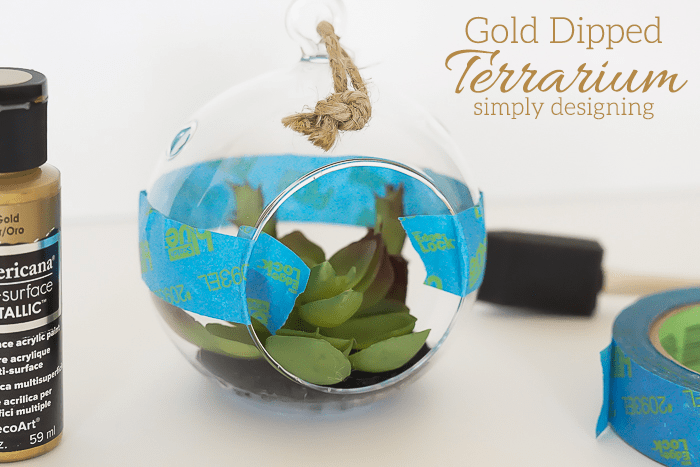 I began by taping off the bottom portion of my terrarium with painters tape.  Because it is a rounded surface, I had to stretch and play with the tape just a little bit to get a straight line.  I rubbed it well to ensure that the tape had a good tight seal on the glass.  You want to tight seal so that the paint can't seep under it.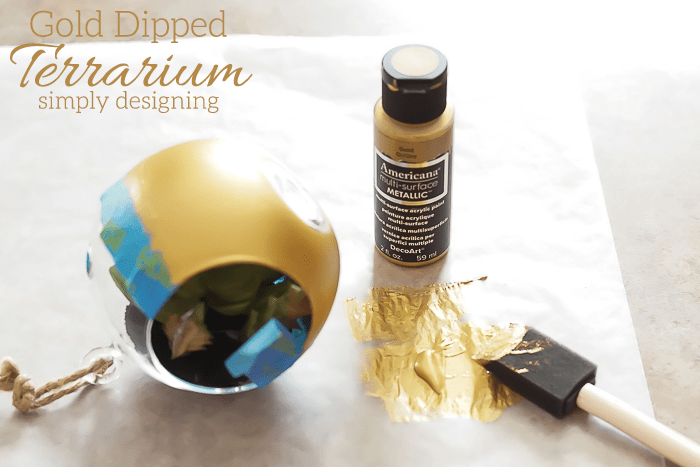 Then I painted the bottom portion of the terrarium gold using my foam brush.  The multi surface paint really does work well on any surface!  But on glass it will take about 3 coats to get good coverage.  Be sure to let your paint dry completely between coats.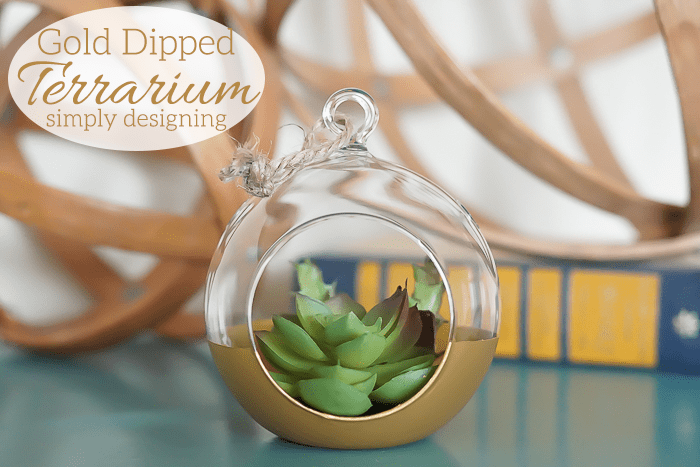 After my last coat of paint had partially dried, I removed the painters tape and then let my paint dry completely.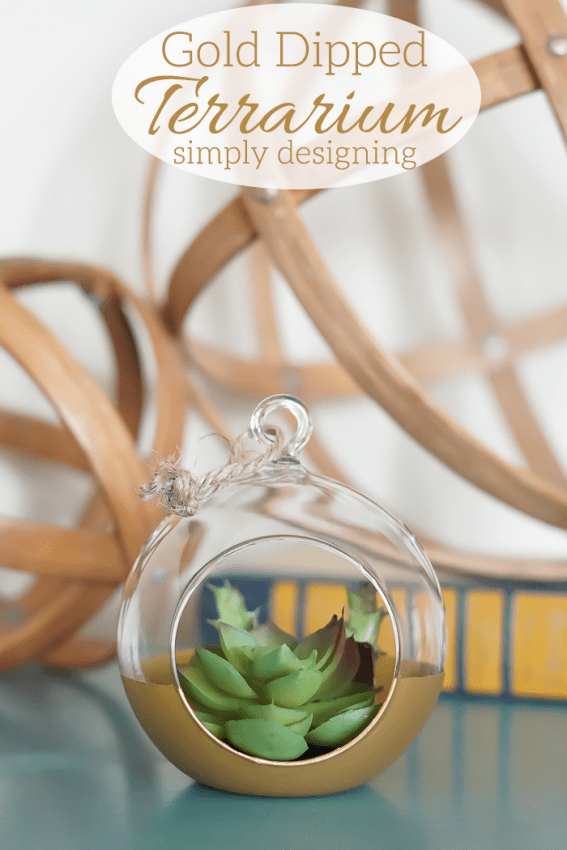 And that's it!  Isn't that so simple!?  And I love how it looks!  I love how I took a fairly simple yet trendy item and turned it into something completely my own with a little bit of time and paint!
If you love this project you might also enjoy: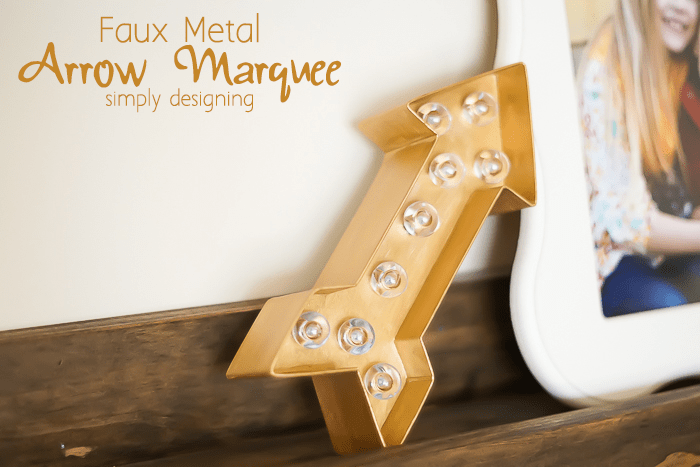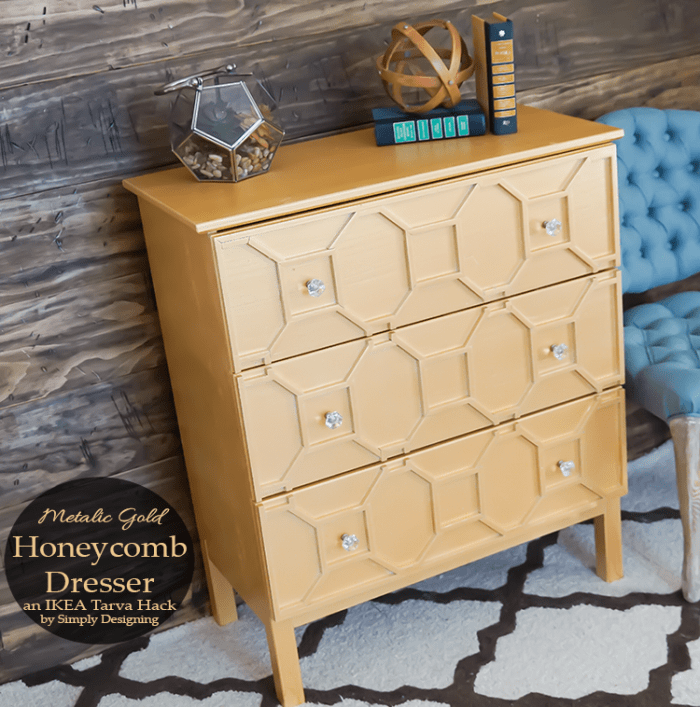 Metallic Gold Honeycomb Dresser