The Holiday season is officially on us!  And if you are anything like me, you love giving little gifts to friends and neighbors throughout the season!  I always plan my list and my gifts early on, but every once in a while, I realize I have forgotten someone, or decide that there are a few more people I would love to add to my list!  So today I am sharing a really fun and simple Hand Stamped Holiday Gift Bag idea!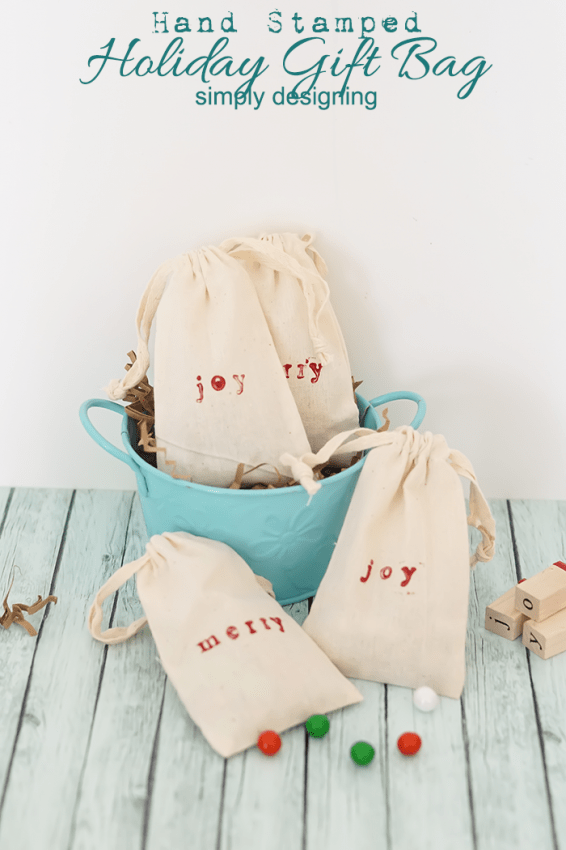 These are SO incredibly simple to make!  And I even made them with supplies I had at my home already!  They only take a couple of minutes to create and you can fill them with whatever goodies you have on hand or even make something a little special to fill them with like my Candy Cane Oreo Cookie Balls or my Handmade Cinnamon Oatmeal Soap.  Either way, this is a really fun, last minute gift idea that is super simple to create, but looks like something you would buy at a boutique!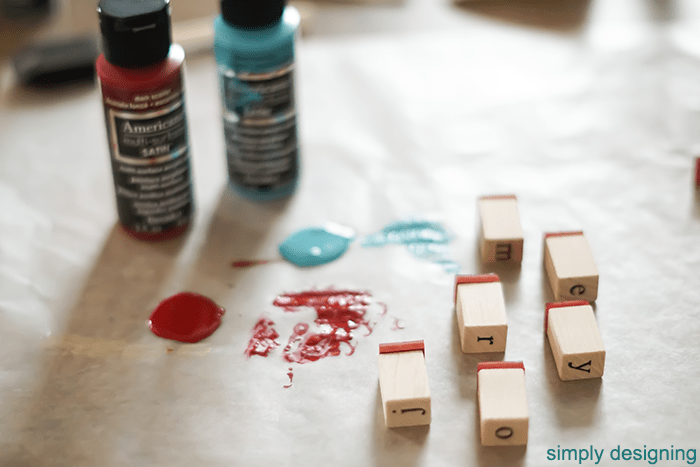 Hand Stamped Holiday Gift Bag
Supplies:
Americana Multi-Surface Paint (dark scarlet or your preferred color)
Muslin Bags (I used 2"x3" size bags)
Alphabet Rubber Stamps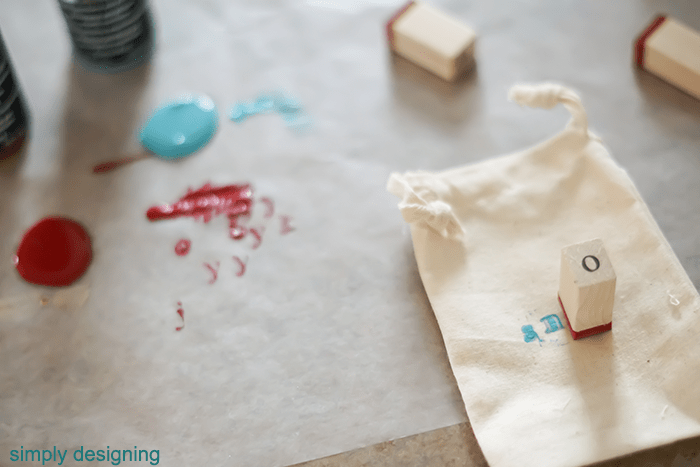 Instructions:
These are so simple to create!  You will simply place a little bit of your paint on a paper plate or piece of wax paper.  Lightly dip your rubber stamp into the paint, tap off excess and stamp onto your muslin bag!
Now a few tips, your paint will want to hide in the recesses of your stamp and wipe off of your letter raised portion.  So be sure before you stamp that there is paint on the letter portion of the stamp.  Use a light touch while stamping so that your letters come out crisp and clear.  And of course, embrace the imperfectness that comes with hand stamping!  These will not be perfect but they will have a beautiful rustic charm to them that I truly love!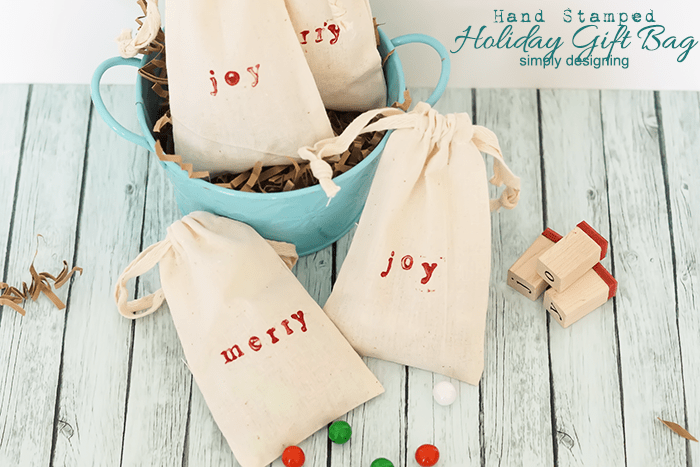 Of course you can stamp any word or phrase and modify these to suite your needs and preferences.  Either way, these make a great last minute holiday gift for anyone!
Happy Holidays!
You might also enjoy: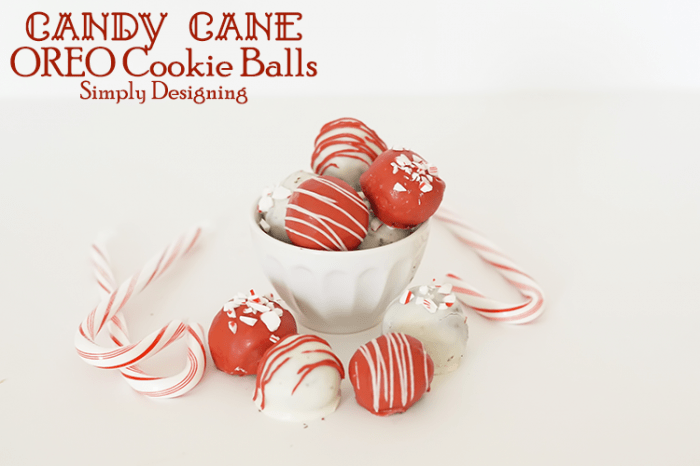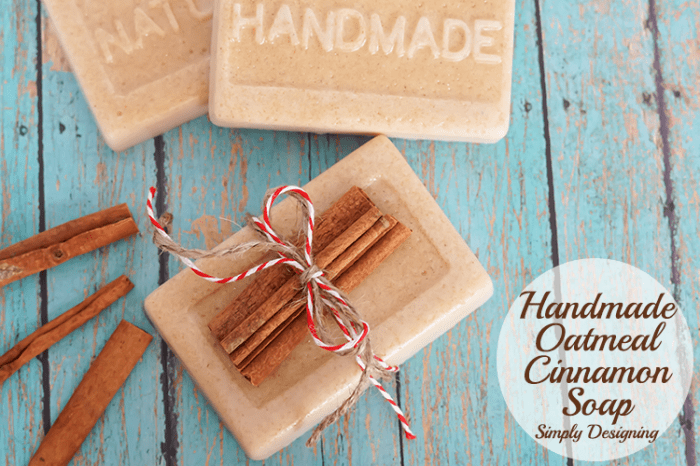 Handmade Oatmeal Cinnamon Soap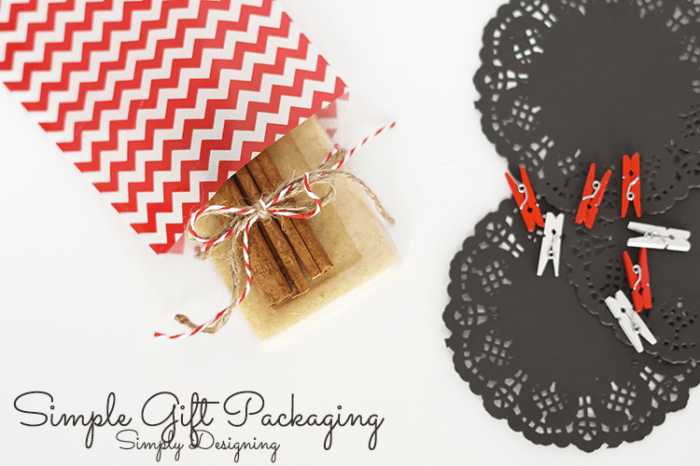 This post was originally published at DecoArt, but the contents, images and ideas are from Simply Designing.