Hi friends!  I am so excited to share today's post with you!  This has been one of those things that I have wanted to work on for a very very very long time! My family room!  So, I love having my family room right next to be kitchen.  It is a large open space so that our whole family can be together without being squished into any one little place or room.  However, our family room stopped functioning for us.  Our couch is very worn (we have had it for 8 years) and even one of the arms is broken on it.  The color is not my taste anymore and we have been dying to replace it for a long time.  And we also needed more seating in our family room too.  I knew I couldn't tackle both of those problems at the same time, but I decided to update my couch and a little bit of that space to create a much more inviting and comfortable space for my family to live in.  I wanted something functional yet beautiful and I didn't want any hard coffee table corners that my little baby could hurt herself on.  So I am really excited to reveal my little Family Room Update!

Here is what our couch looked like before.  It was a sectional with a large fabric ottoman.  I love that I could put the ottoman next to the couch and create a huge space for relaxing.  But it was looking worn and I was ready for a change!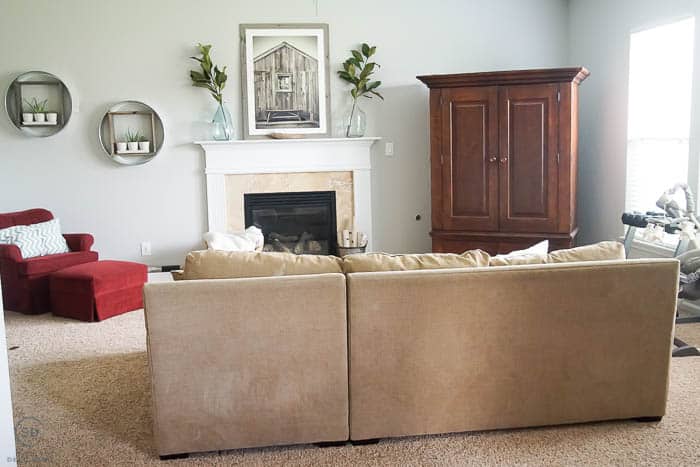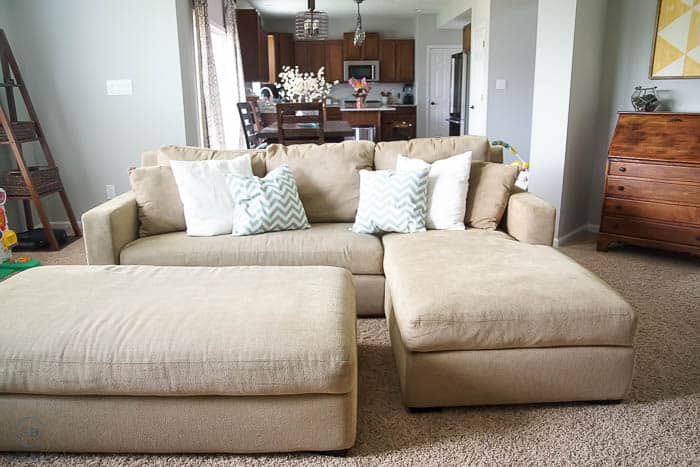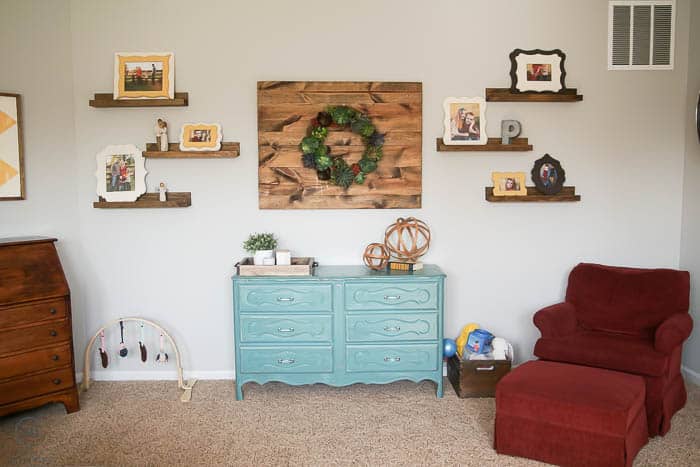 A big huge thank you to Better Homes & Gardens for sponsoring this post today.  All opinions are mine.
My husband and I spent several hours the other day changing furniture around in our family room to try to find the best layout for everything.  I am not sure that we have settled on an exact placement yet, but for now I think we will try this layout out!  So my little family room update was as easy as replacing the couch, putting in a new ottoman and adding a few new pillows as well as a blanket I already had onto the couch.  So easy but oh-so-pretty!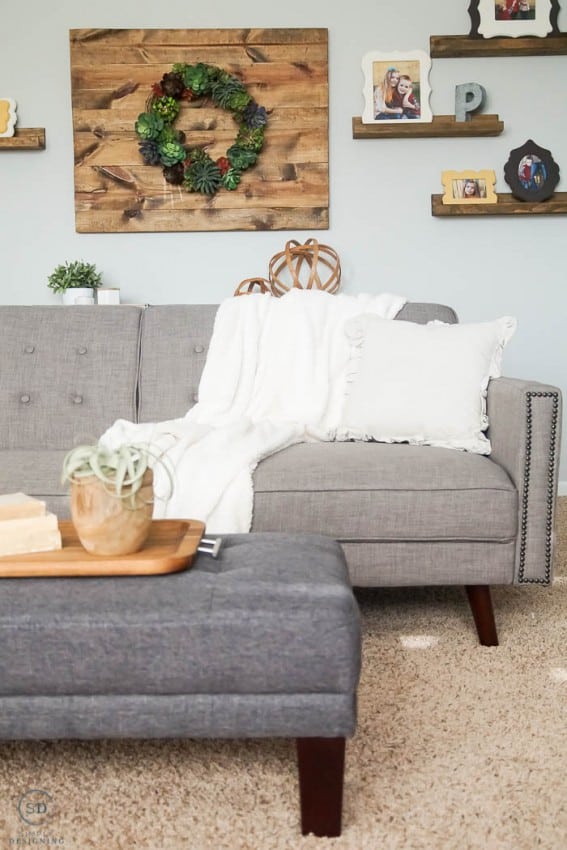 But oh what a big difference it makes!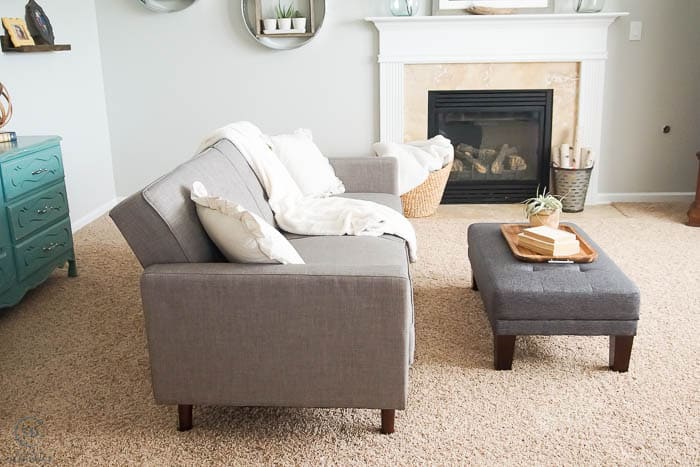 I took away my old couch and ordered a Rowan Linen Futon in Gray from Better Homes & Gardens made exclusively for Walmart.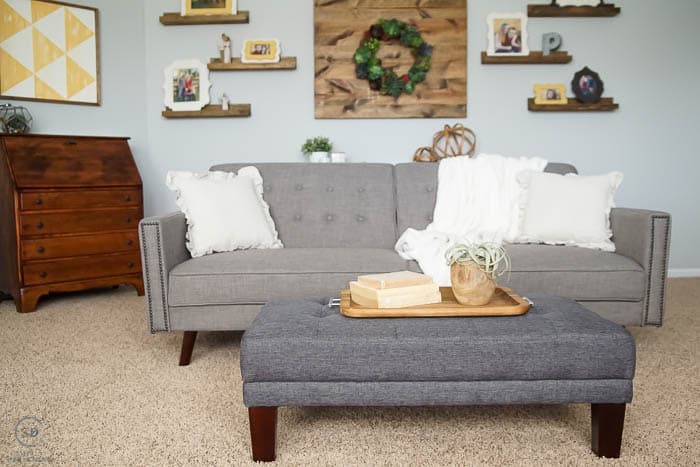 Then I added a soft Porter Rectangular Ottoman in Gray Linen from Better Homes & Gardens as well.  I will note that these two items fabric is not the same color grey.  So depending on your lighting and what else you have going on in the room, they may or may not work together.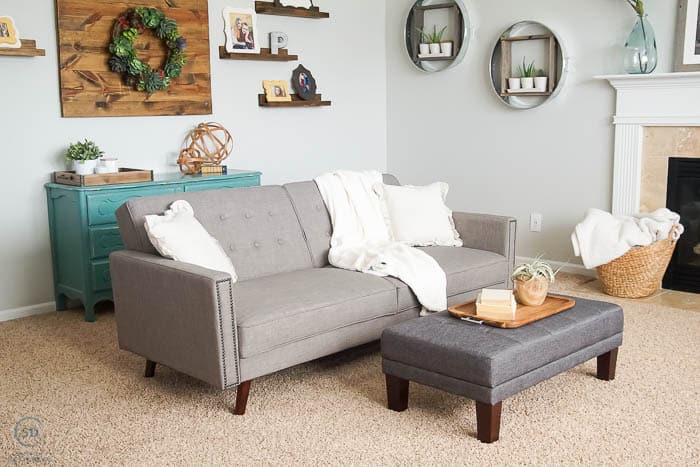 Oh and the tray on my ottoman?  That's Better Homes & Gardens too!  You can find it here.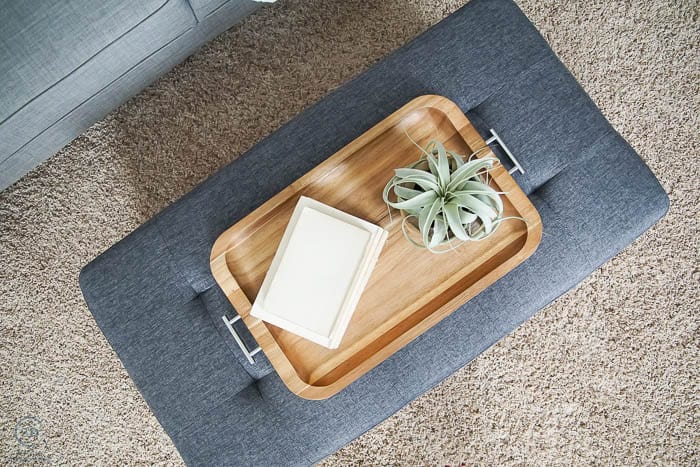 Wow I seriously can not believe what a difference a new couch and ottoman can make!  I love how it looks from the front and the back!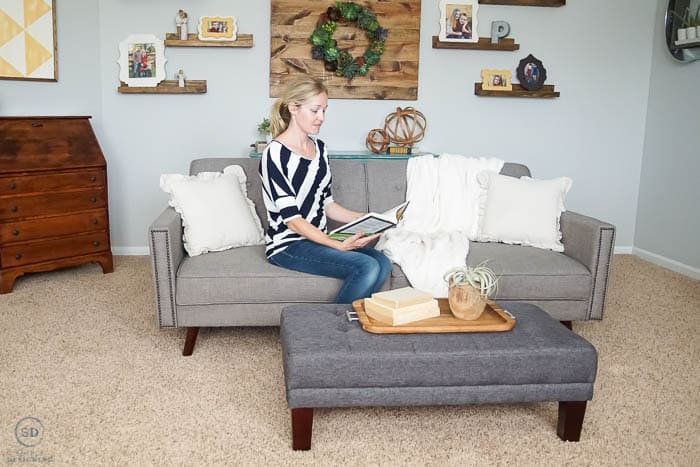 And I also really love that we finally have a non-broken couch in our family room again!  I know that this will make it so much more enjoyable for our family to spend time together in this room again.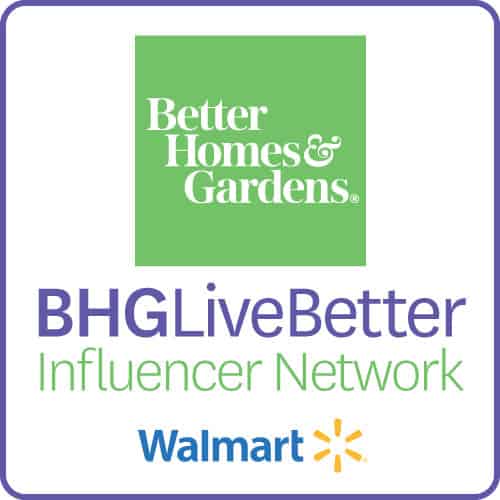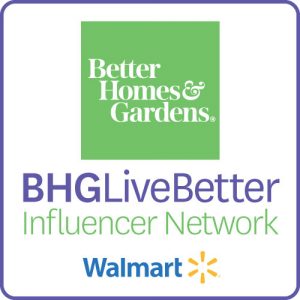 You might also enjoy: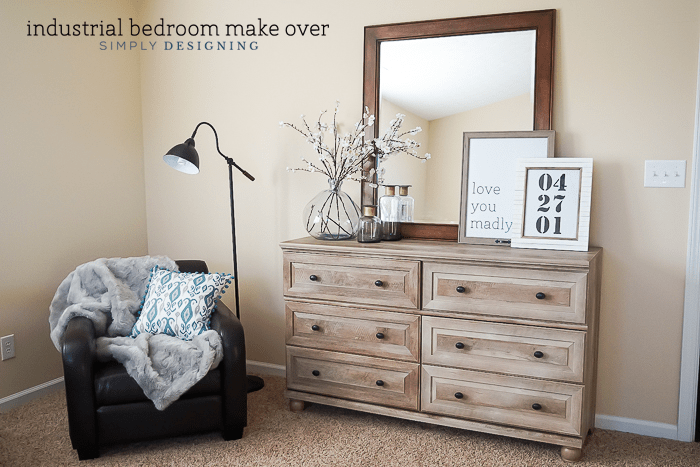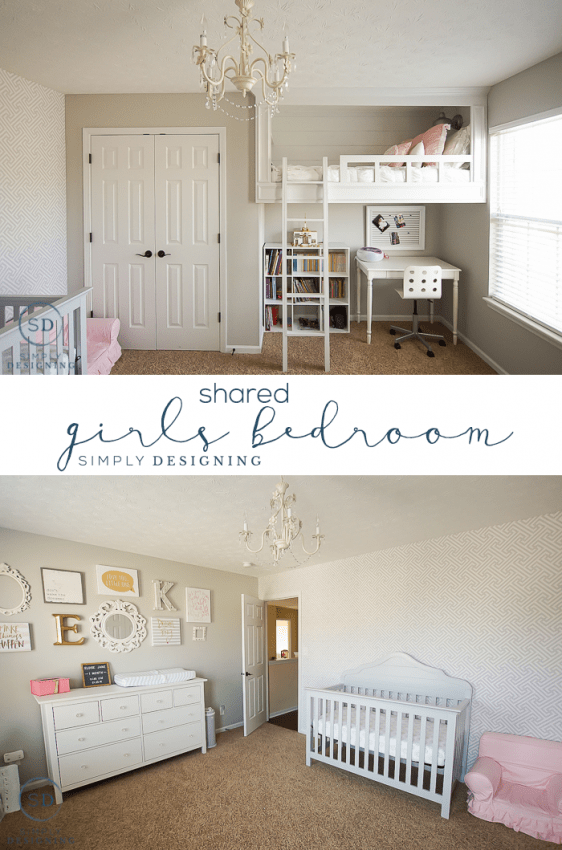 Girls Shared Bedroom with Loft Bed and Nursery Space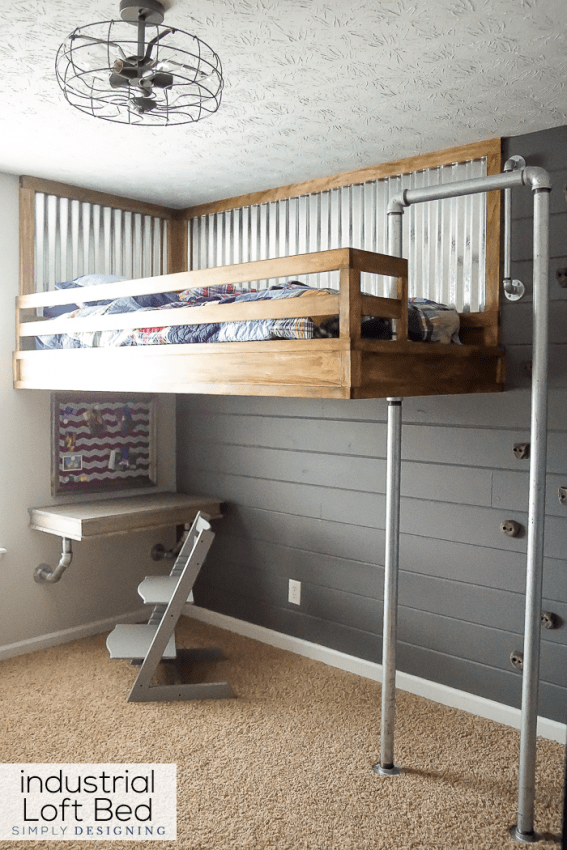 Industrial Loft Bed with Rock Climbing Wall and Fireman's Pole