I am really excited today to share our Kitchen Make-Over with you today!  We have been hard at work updating and upgrading a few things here and there to really make our home our own and our kitchen was a space that needed some love and attention.  Because I spend the majority of my days in the kitchen or dining area, I was excited to be able to work on making it my own!  So today I am excited to reveal our kitchen make-over to you!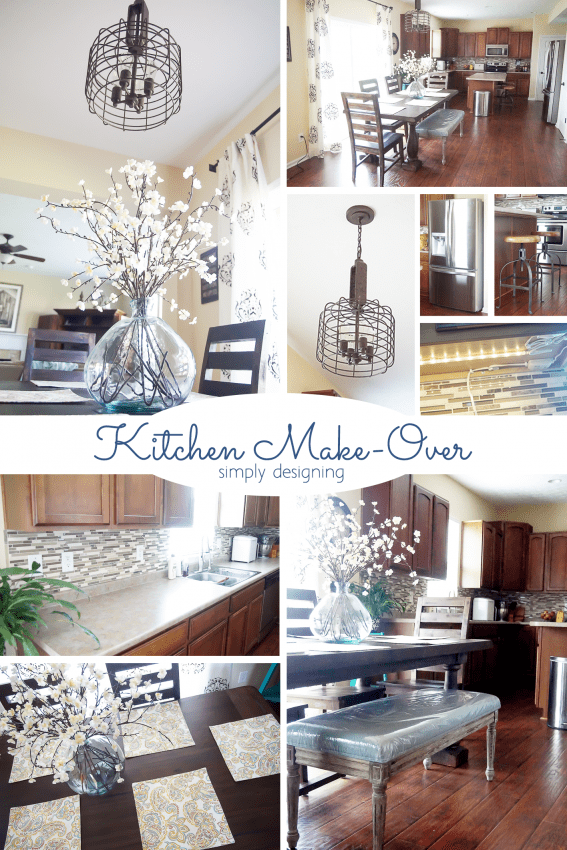 This has been a project that has developed over time.  But it has all been worth it!  There are still a few other things I would love to do in my kitchen, and hopefully I will be able to get to them at some point.  But for now, I am at a really fun point and am excited to show you my kitchen make-over!

Kitchen Make-Over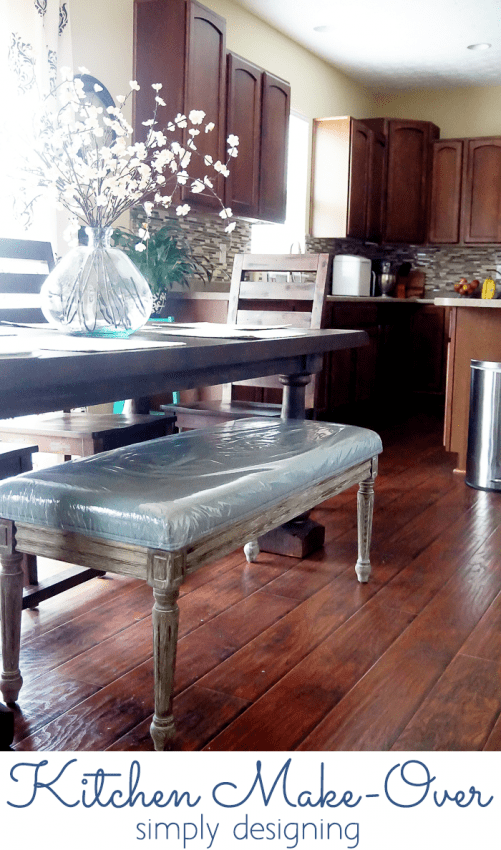 Please note that this post may contain affiliate links.  Thank you for supporting me.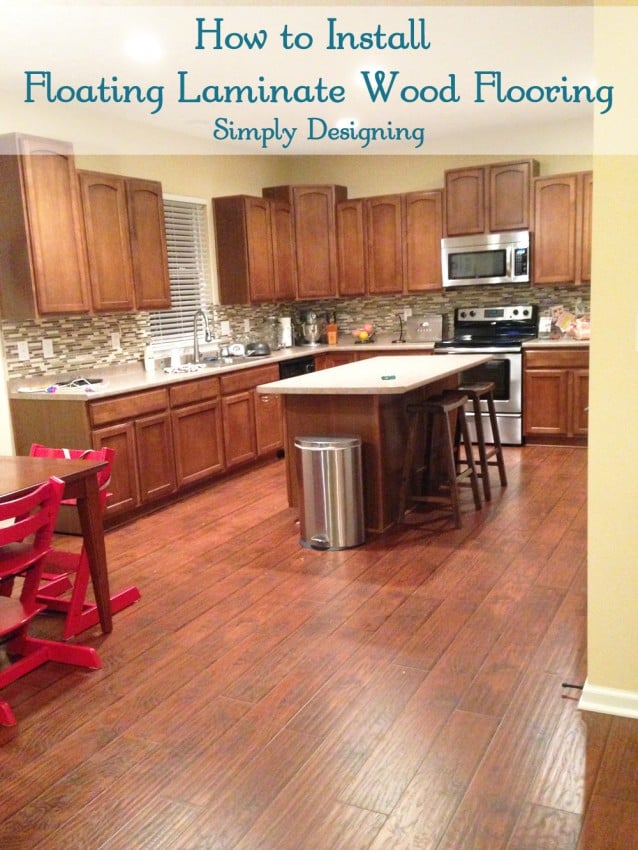 New Flooring
I have already shared our new laminate hardwood flooring.  This was the first of many steps we took in updating our kitchen and is still an option I don't regret!  They are beautiful and functional and really upgrade the home.  Read more about our Laminate Flooring HERE.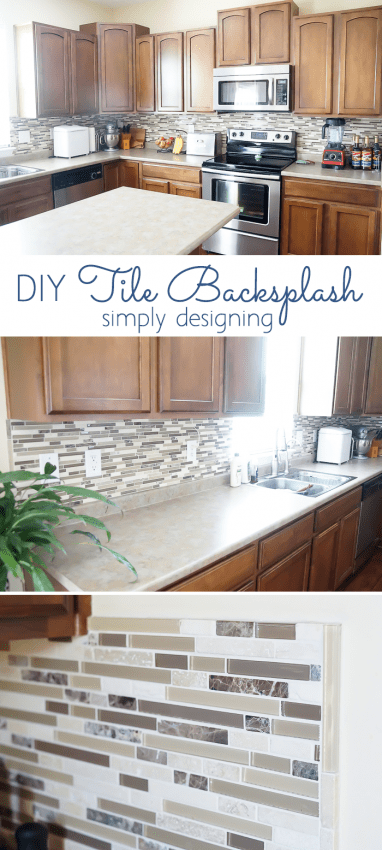 Tile Backsplash
Next we added a tile backsplash.  Here is a before photo...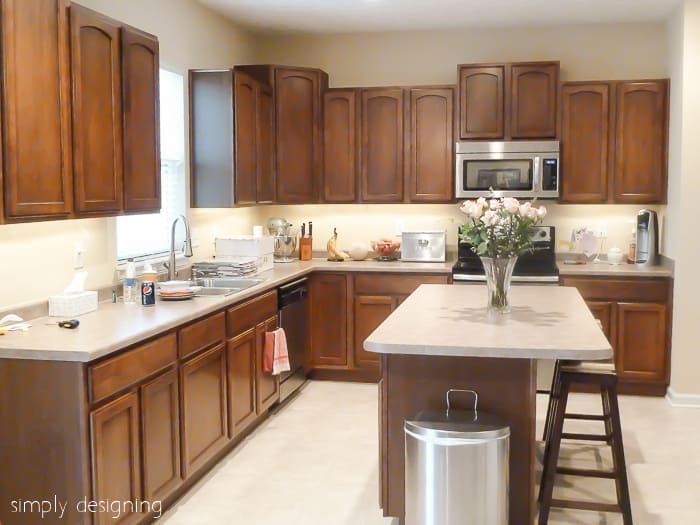 This was really simple but made a huge impact!  You can see a complete how-to-tile tutorial of a very similar project HERE.  We did need to move a couple of electrical outlets but it was a fairly easy job.  We even tiled in and around the window to give it a complete finished look.  Our tile is a beautiful combination of cream travertine, chocolate marble and glass tiles.  I can't remember what exact tile we used, but I think it is this one HERE.  (If not this is really similar to what we used!)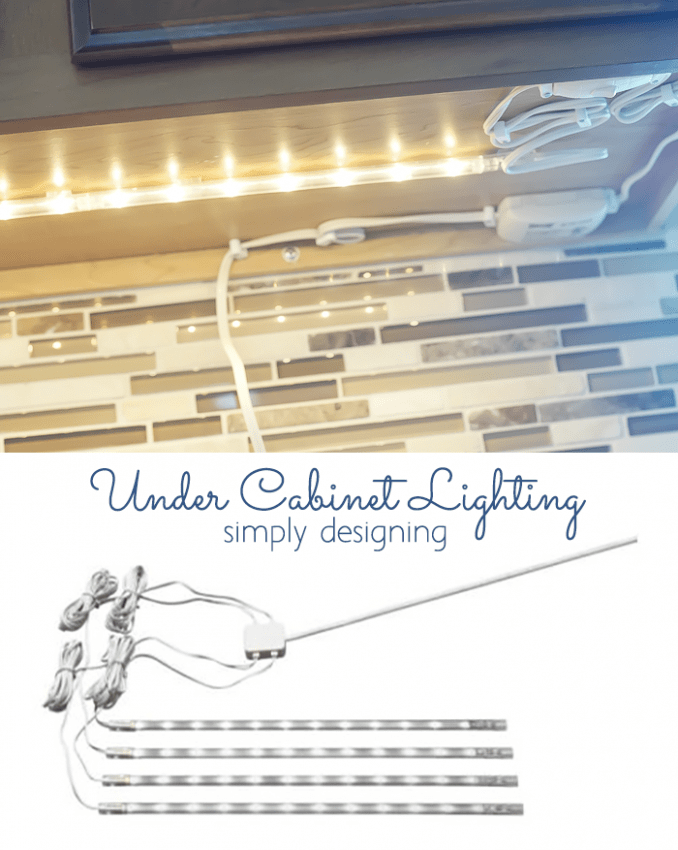 Under Cabinet Lighting
I was desperate to add some under the counter lighting in our kitchen but we did not have much room to do so.  The bottom trim was not very deep and every where we looked, we couldn't find under cabinet lighting that was thin enough to not show, and affordable.  And then I stumbled upon a blog post that House of Hepworths wrote and how she used IKEA lighting under her cabinets.  So we took a 2.5 hour trek out to IKEA, bought lighting and took a few hours to install it!  It works wonderfully and is a beautiful and inexpensive option.  We used these lights HERE.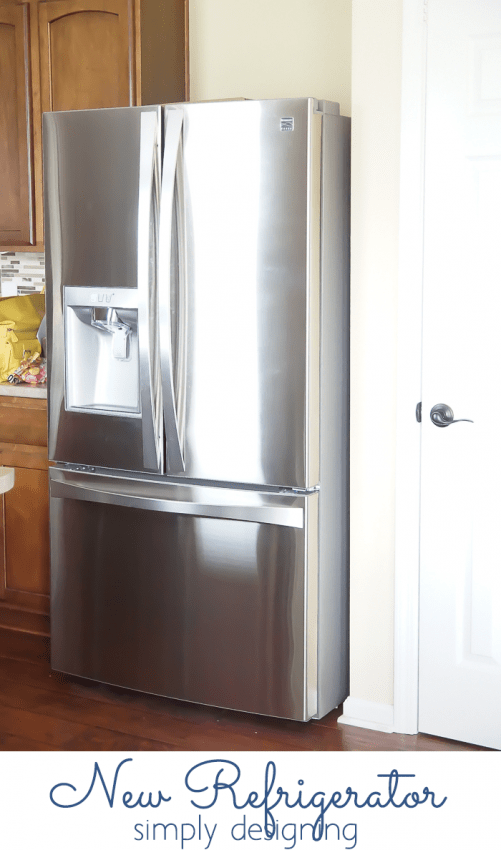 Fridge
It seems silly but a new fridge made a big impact on our space!  Our old fridge was too small, both for our family and for the space, and this new fridge fills the space up nicely and gives us a ton of extra room.  It is amazing!  I love it!!  And it also completely upgrades the space both in terms of looks and functionality.  We searched long and hard, but this is the fridge we ended up choosing HERE and we absolutely love it!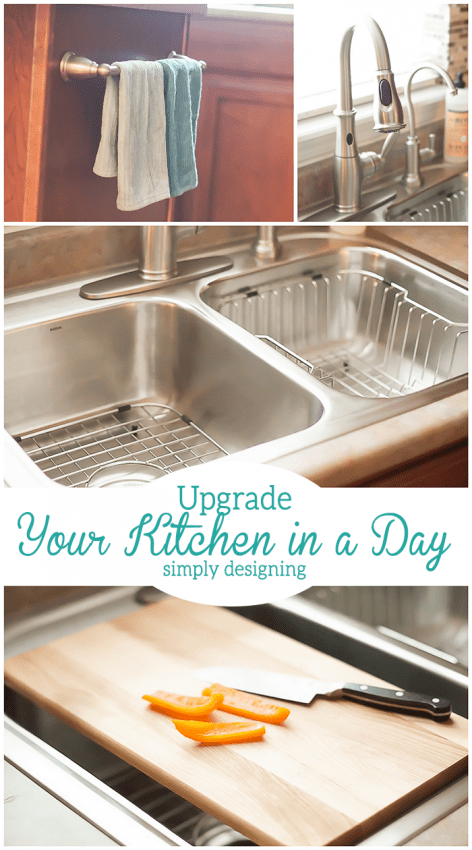 Hardware, Faucet and Kitchen Sink
We previously replaced our sink, faucet and some hardware in our kitchen!  I shared all the details about it HERE.  This made a big difference in our space and it only took us 1 day to do this mini kitchen make-over!
Stools
We also upgraded our stools.  Out previous stools were a little...uhm..worrisome.  They were a little wobbly and they were starting to make me nervous.  But then I saw these beautiful Industrial Twist Stools from World Market and knew I needed them!  I love the industrial style...swoon!  I bought two for my kitchen, and two for my office!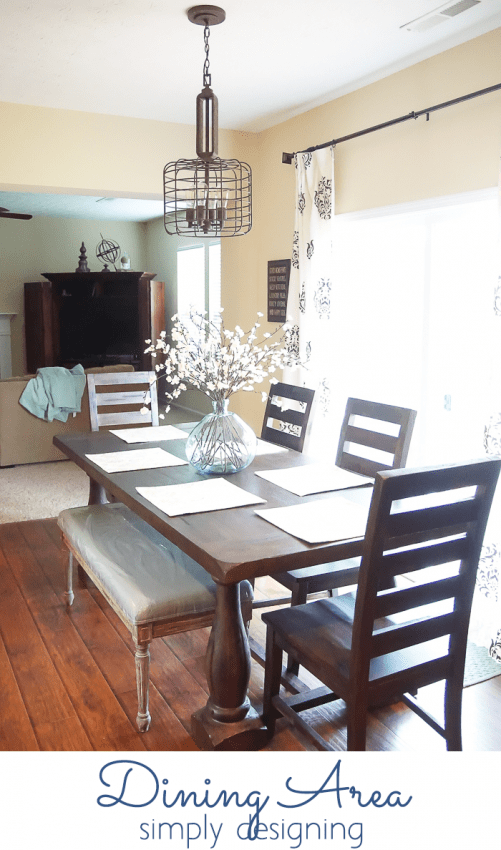 Table
We had our previous table for 13 years.  It was a pretty table that was well loved.  But honestly, it was too small for our space.  Here is what it looked like before...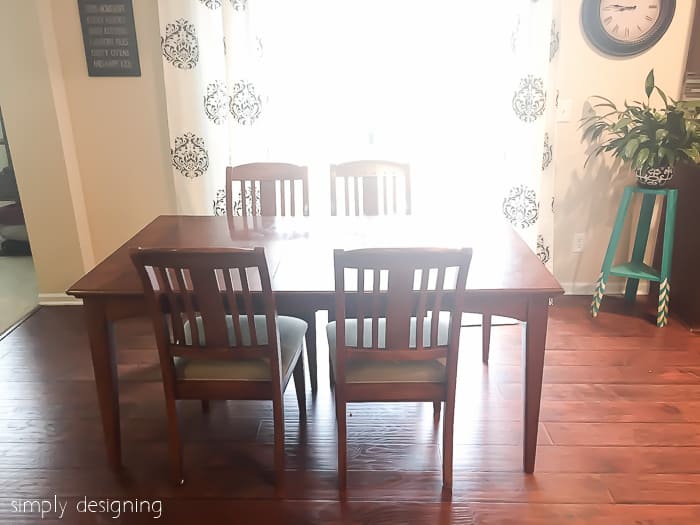 We had been itching to buy a new table for a while and when this table went on sale, we decided to snatch it up!  We ended up purchasing the Rustic Java Greyson Table, Francine Dining Chairs and this Blue Linen Paige Bench.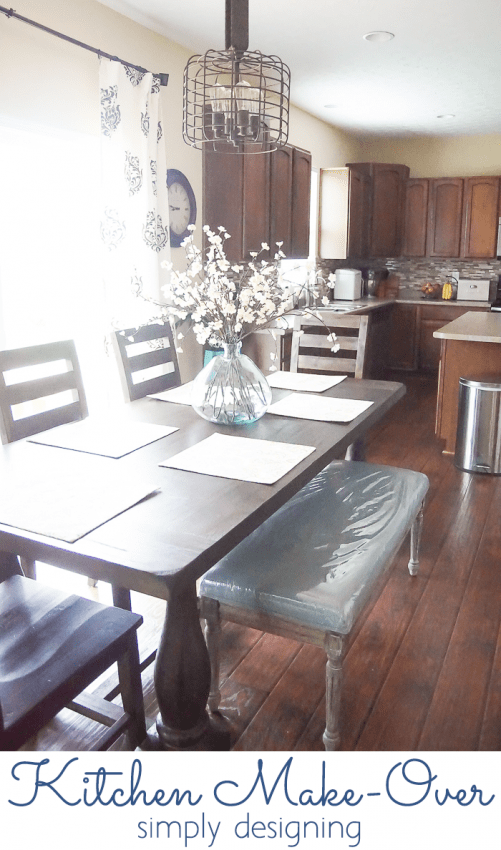 Yes, I am well aware that none of those "match" but yet they totally work in my opinion!  When we were in World Market a few weeks ago, my husband kindly moved half the store around so that we could see what combination looked best!  I am sure the store employees thought we were crazy!
We fell in love with the table, but wanted a bench for our kids to sit on, and we didn't really like the formal dining chairs that they had suggested go with this table, so we got creative!  I posted my idea on Instagram and most of you loved it, but of course there were a few who didn't which is totally ok.  I decided though that I really loved the eclectic look of this fun blue bench with the table and chairs we picked out.  So we went for it!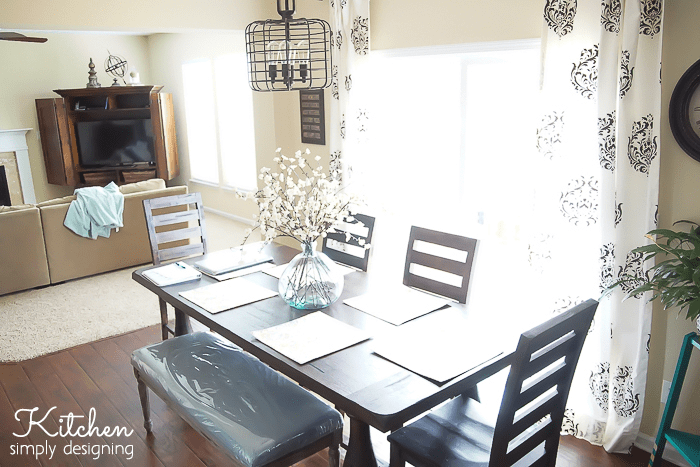 The chairs are technically from a different line, but the color is about as close as you can get and they look fabulous together!  You really can't tell that they came from different lines.  I know that the bench is more of an eclectic addition but I truly do love it!  It is our fun accent piece and I think it is perfectly fitting for our home!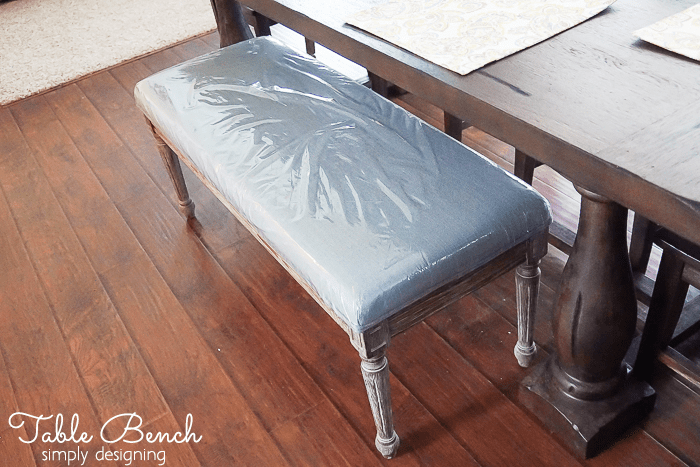 We did cover the bench with plastic though as we have small children and one of them is especially prone to spilling everything.  I won't say who...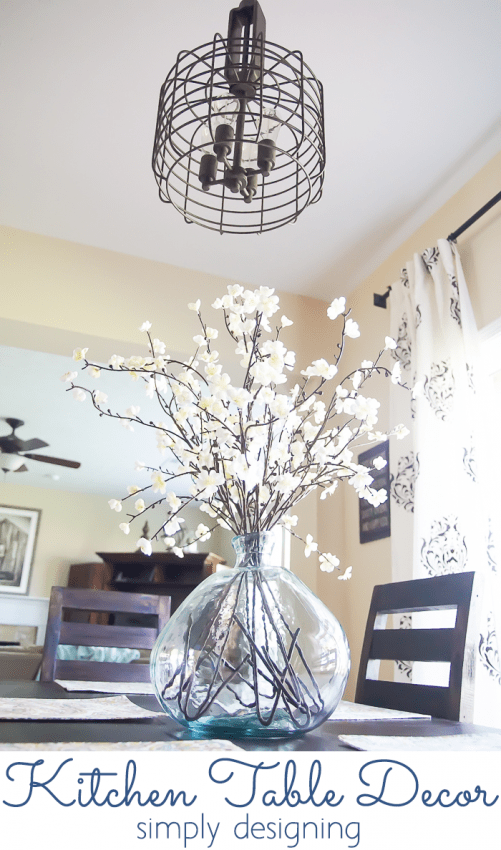 Accessories
Once my new table and chairs were in place, I decided that the dark wood needed something to freshen it up.  So I went on a search for place mats and found the perfect ones at HomeGoods!  And at 4 for $10 I snagged two packs and am just in love with them!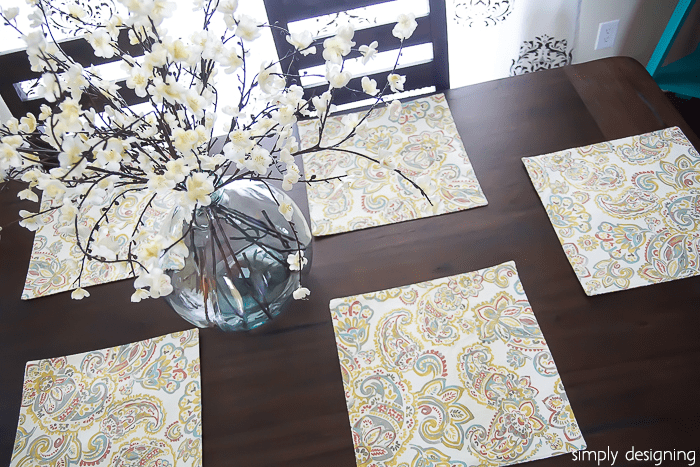 It took me a long time to figure out what I wanted as my centerpiece for my table.  I didn't have a centerpiece on my table previously, but this table is large and I have room for one!  Plus it really needed something decorative in the middle of the table.  And something large.  Large usually means pricey so I search and searched until I finally found something I fell in love with.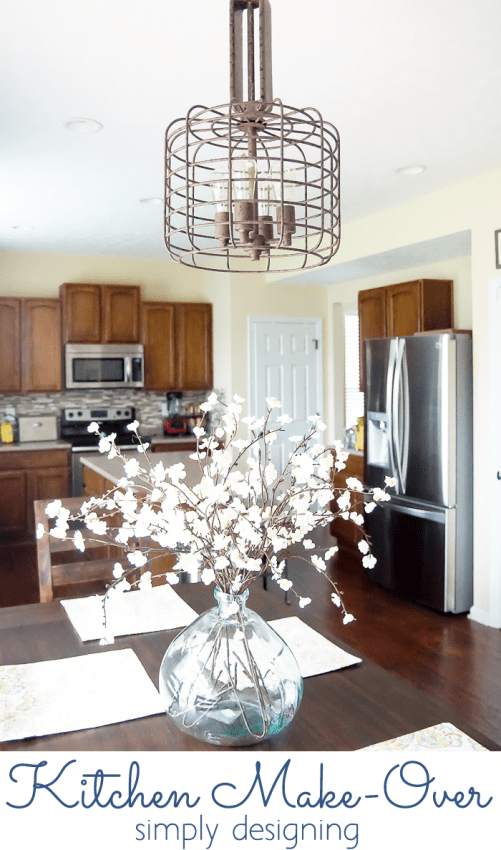 I settled on this amazingly beautiful Barcelona Vase!  It is gorgeous and huge and a perfect combination of elegant and industrial.  It is slightly imperfect and reminds me a bit of hand blown glass.  It is beautiful and a steal at $35 in my opinion.
I added 10 (yes ten) Velvet Plum Blossoms into the vase and fell in love.  After about a month of searching, I finally found exactly what I was looking for!  (And yes I just noticed that I still need to trim my flower stems...oops!  I'll do that as soon as I hit publish on this post!)

Light
And oh my goodness we can't forget our new light!  The icing on the cake is to not only have functional lighting but also beautiful lighting!  Our previous light was functional but not pretty.  It was ok, but not amazing.  And I have a thing for amazing lighting...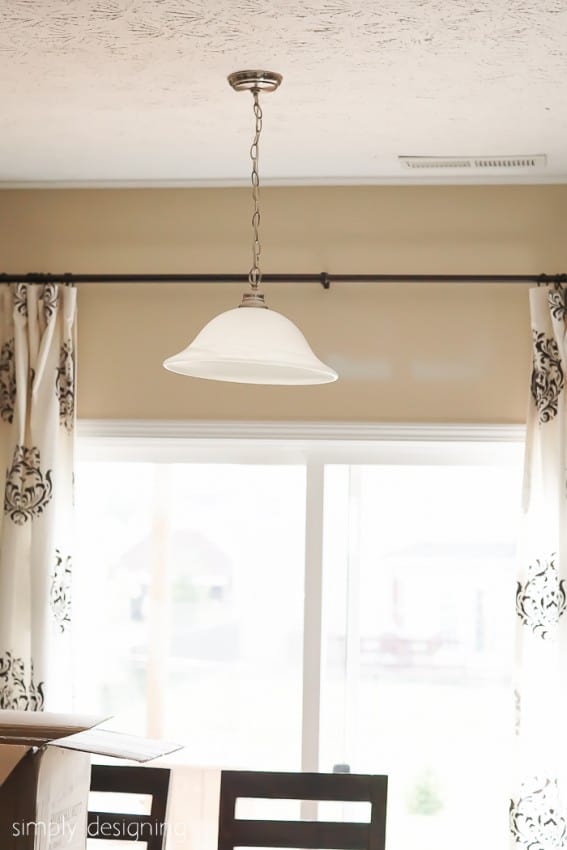 You can see our previous light above.  It didn't even hang straight but that's a discussion for another day...anyway...
Our new light came from Lamps Plus!  A big huge thank you goes out to Lamps Plus for sending this light to us to help us finish off our kitchen make-over!  We receive this Industrial Cage Rust Metal Pendant Light.  And wow is it ever amazing!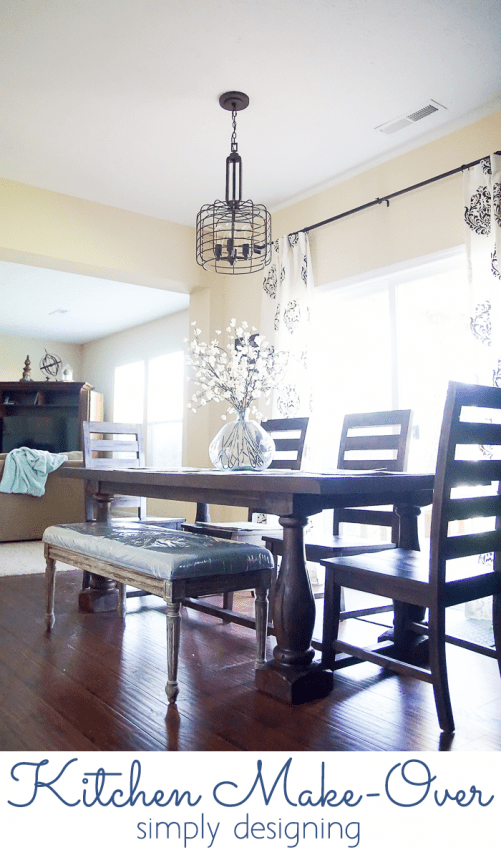 We simply switched our power breaker off, uninstalled our old light and installed our new light in place.  It only took about 10 minutes to swap the lights out...20 minutes if you count the 10 minutes I spent trying to decide what height I wanted it to hang at!  It was really a very quick swap and makes a huge statement in our kitchen!
And in case you are wondering what height we ended up hanging this at...we settled on hanging it about 6 feet from the floor to the bottom of the light.  It is a large light that visually takes up a lot of room.  We want it to be noticeable but not block any lines of sight in our space.  Six feet of height also made it high enough that no one would accidentally bonk their head on it while sitting at or setting the table, even my 6'3" tall husband.  Where to hang a light depends on the light fixture and the space, but for us, in this space with this light fixture 6' was the perfect height!
It is a large light that is perfect over our big table and is really sturdy and well made.  And it goes perfectly in our space.  And gosh, it is just gorgeous!  We are truly in love with this light!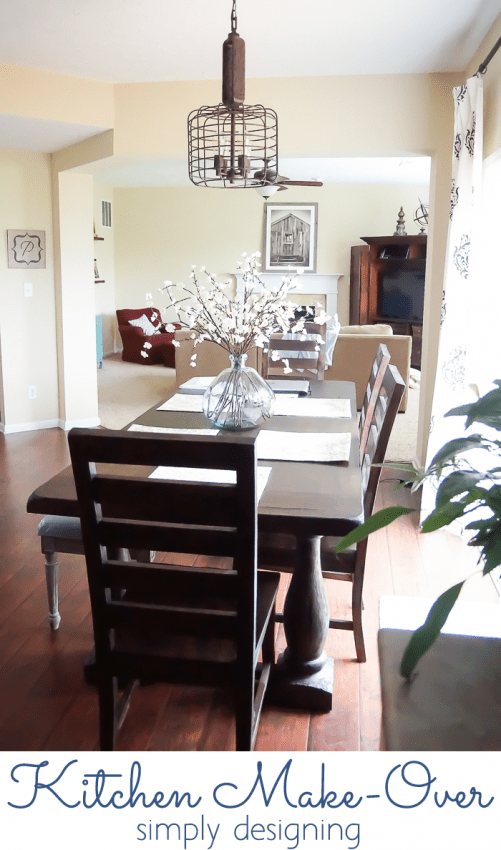 Overall our kitchen has taken a major transformation!  And while it has taken us a couple of years (yes years) to get it to this point, I think it is beautiful and couldn't wait to show it off to you!
I have a few more items I want to change up, switch out or add to the space, but for today, I am in love with all the changes we have made in our little kitchen make-over!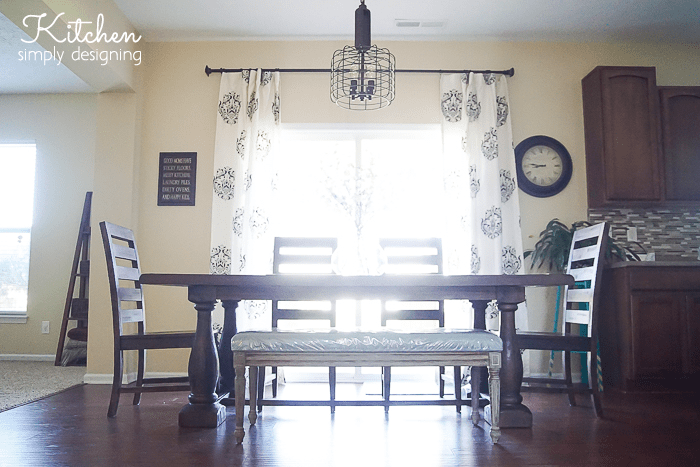 I really truly love how our home is coming along!  It is so fun to decorate it as we are able to and I just love the process of making it our own!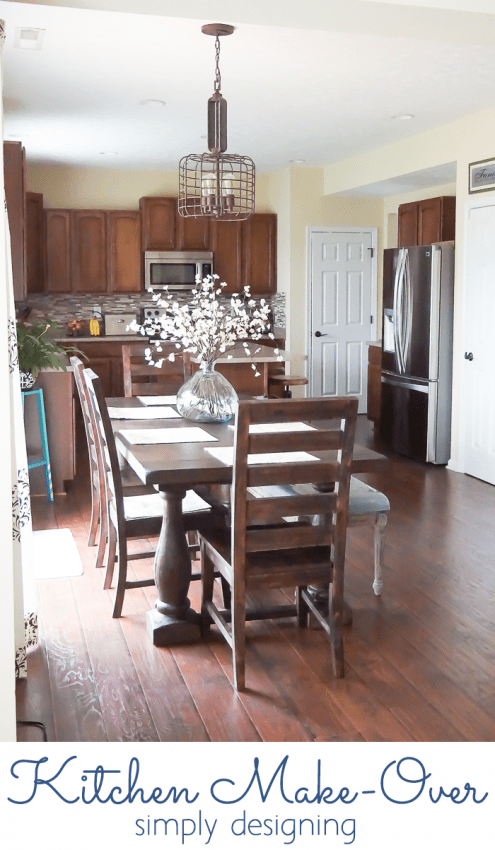 You might also enjoy these posts too: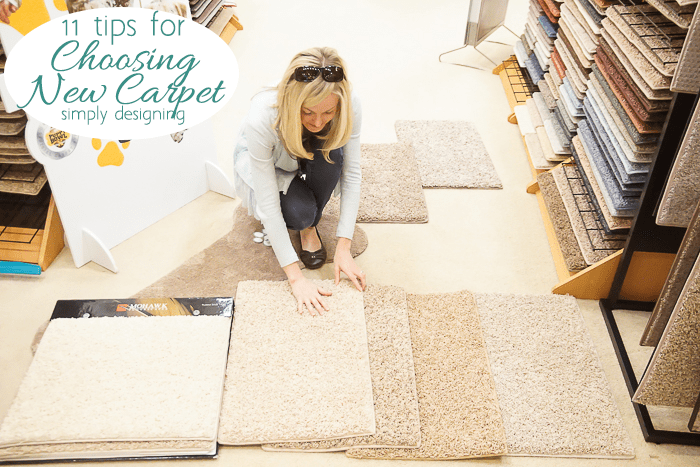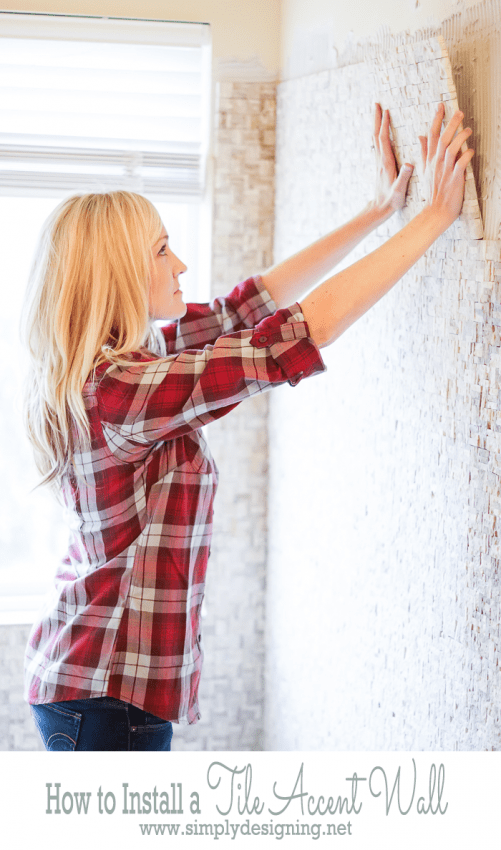 How to Install a Tile Accent Wall