This post brought to you by Butterball Every Day.  All opinions are 100% mine.
There are a few meals that my mom always cooked growing up, that to this day, I still love!  Red Beans and Rice is one of them!  As an adult I have found that my whole family loves this meal, it is easy to cool and it is also fairly inexpensive!  And since it is fairly mild on it's own, most young children even enjoy this meal too!  So today I am excited to share with your, our family favorite recipe for Red Beans and Rice!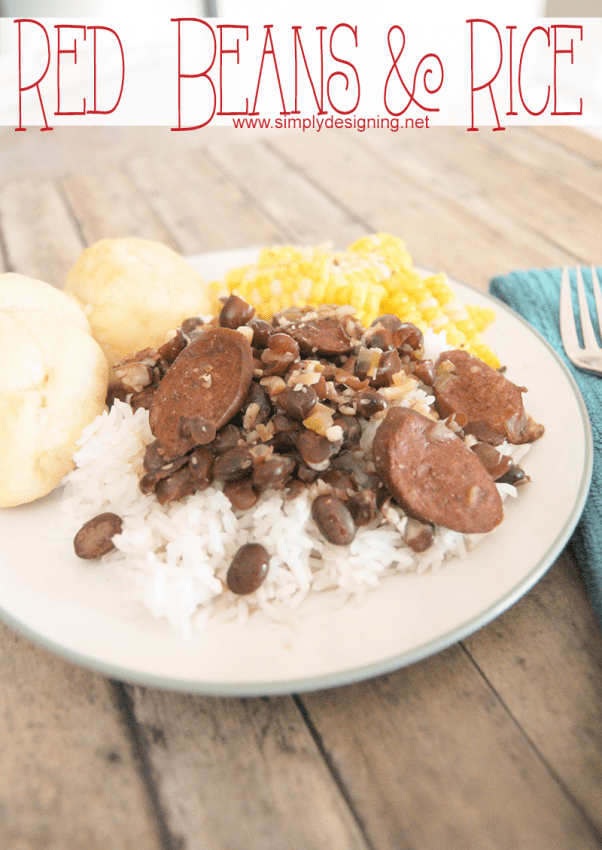 I serve our red beans and rice over rice and today I added some yummy homemade rolls and fresh corn off the cob on the sides!  I always add a little hot sauce on top of mine too to give it a little kick, but that is completely optional!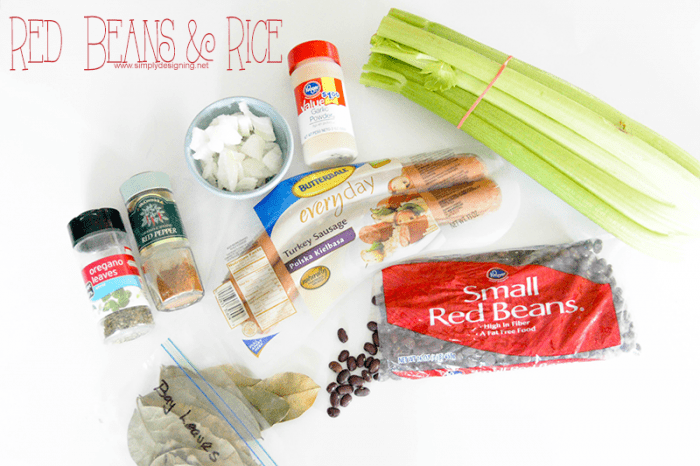 Red Beans and Rice
Ingredients:
1 lb small red beans, dried (but soaked overnight or using the quick soak method on the back of the bag)
½ small onion, chopped
3 ribs celery, diced
1 teaspoon garlic powder (more if preferred)
2 bay leaves
½ teaspoon oregano
½ teaspoon cayenne pepper
1 lb Polska Kielbasa, Butterball Turkey Sausage
8-10 cups water
Directions:
Add all ingredients into a large stock pot.
Cover with water until the water is 2-3 inches over the beans.
Simmer for several hours, until beans are soft.
Add water as necessary to maintain the desired consistency.
Mash some of the beans to create a thicker consistency if desired.
After they are fully cooked, add salt and pepper to taste (or allow everyone to add their own!).
I eat mine with a bit of  Tabasco hot sauce (or other hot sauce) drizzled over it, but the rest of my family prefers it wish just salt and pepper.  You really can't go wrong either way!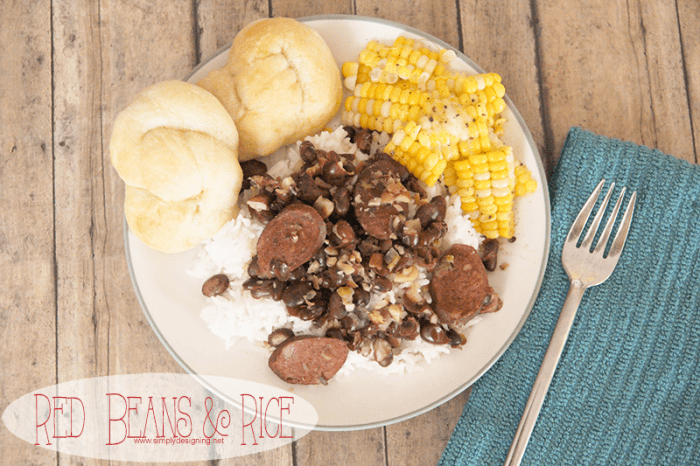 Beans and rice make a whole protein but I love the added flavor and dimension that adding the turkey kielbasa adds to this dish! I have tried many different kielbasa's before but Butterball is by far one of my absolute favorite brands!  And I love that because it is made with turkey, it is more lean then other options but I don't have to sacrifice taste!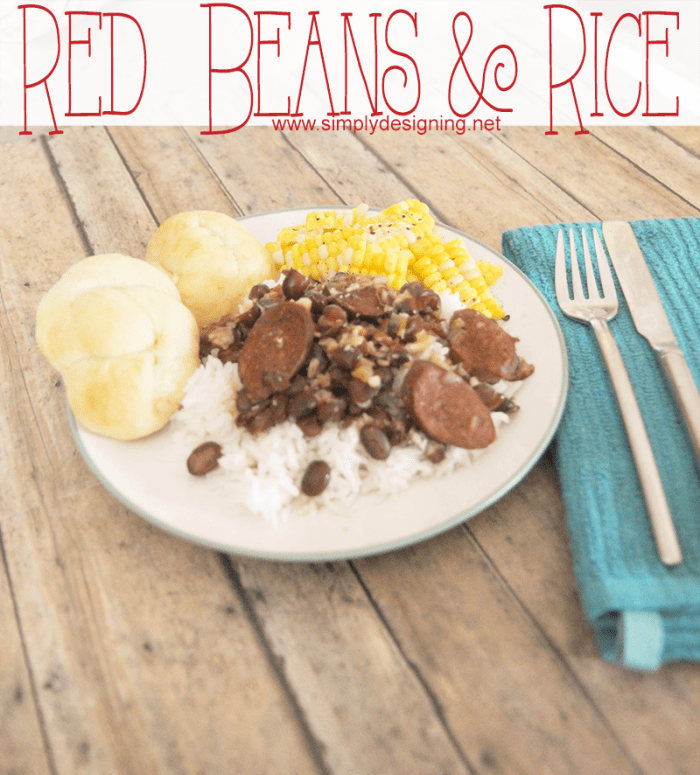 And for my family, this is an easy meal to prepare ahead of time and just let it simmer during the crazy weeknights that we have during this back to school season.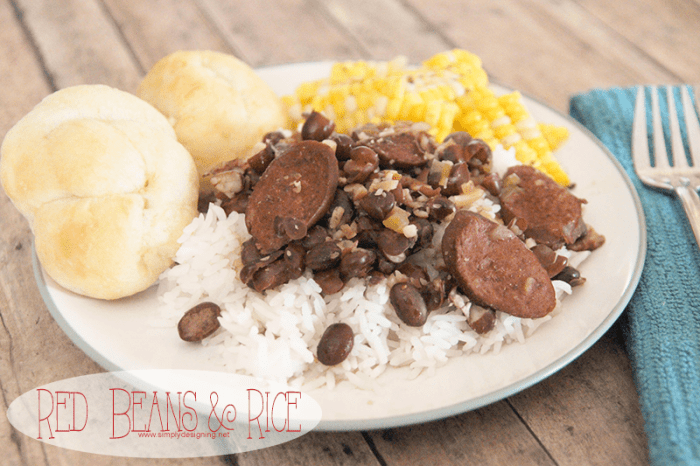 As we head into fall and need warm and filling meals, we plan to add Red Beans and Rice into our regular dinner menu again! If you are looking for more inspiration, grab your Butterball coupons and head over to check out these other Butterball recipes. Check out 4 of my Favorite Fall Comfort Foods!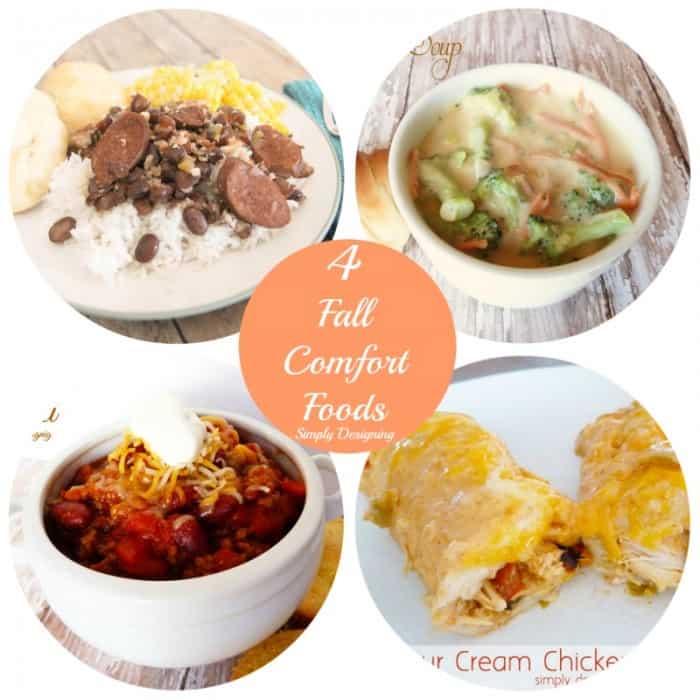 Sour Cream Chicken Enchilladas