Painting (or repainting) a room can be tedious work, so today I am sharing my best tips to quickly paint a room. You don't want to miss this. I have discovered how to paint a room fast!

This post was done with the help of HomeRight (Thanks HomeRight for making this post possible!)
Our house is in desperate need of repainting. With two little kids, no matter how hard we try to keep their little fingers off the walls, somehow, they still manage to get dirty from about four feet down.
Unfortunately, our paint color is no longer made and while the paint company will "match" their paint, it is not the same color. Seriously. How does that even happen!?
Anyway, we are no longer able to do simple touch-ups, we need to paint entire walls and rooms at a time. Which is incredibly frustrating, but it needs to be done.
First, let me give you a little tour of a few things that needed to be touched up in our back entryway. Our baseboards are gross. Especially in this corner by the door. I wipe and scrub but they just are at the point where they need to be repainted.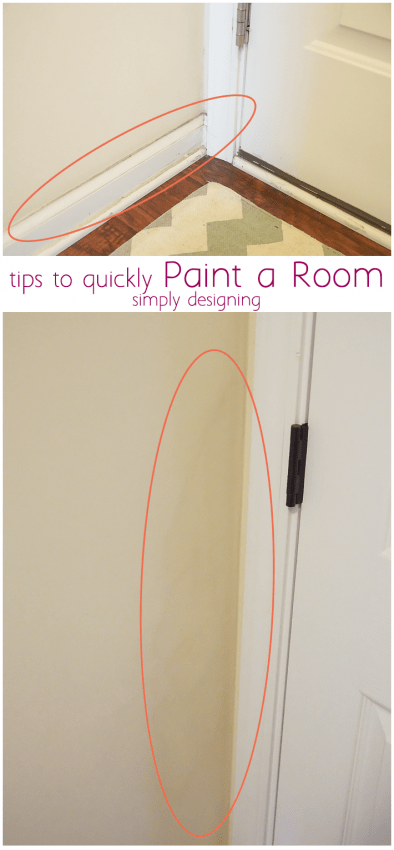 It is hard to tell, but in the second photo above, there is a large discolored area on our walls. This is where my son decided to color on the walls, with crayon. Sigh.
We (aka my son) cleaned it off as best we could, but it still left a large discolored area on the wall that needed to be painted over. So this past weekend I decided to finally tackle painting this room and it looks so much better!!
Today I am sharing my tips to quickly paint a room fast!
Steps for learning how to paint a room fast:
1. Prep Work done properly is how you get a good paint job done fast. To prepare, I wiped down all the baseboards and walls to get any grease and grime off. I used baby wipes, but a simple washcloth and water will do the trick too! Then I taped off any areas that needed to be taped. I don't love taping but it is important especially around floors and built-in furniture you don't plan to remove. We also removed light switch and electrical outlet faceplates and door stoppers. And all wall art and nails came down too.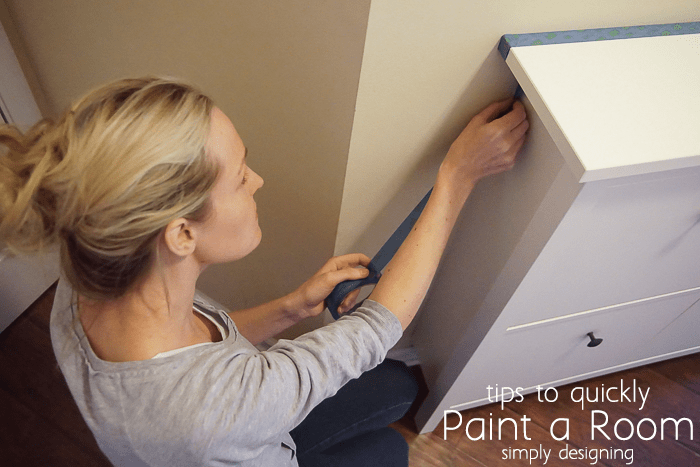 2. Have the right tools to paint a room fast. I collected a few of my favorite tools from HomeRight. For this project, I grabbed my HomeRight QuickPainter Pad Edge Painter, my HomeRight EZ-Twist Paint Roller Applicator, and my HomeRight Mini PaintStick.Next, I grabbed my paint, and I stirred it well.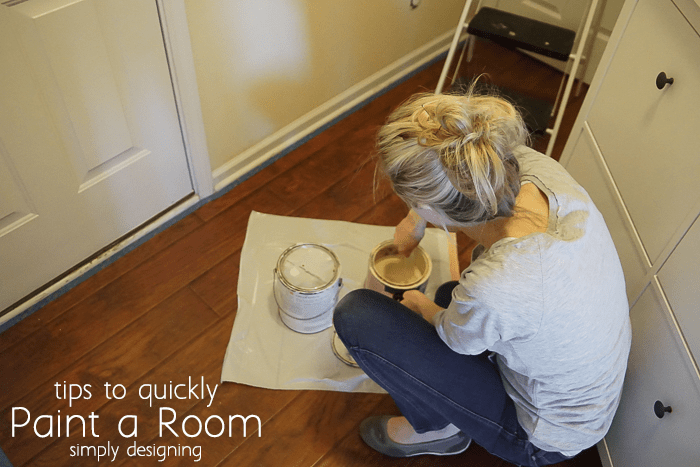 3. Paint the edges around walls and doors. Some people like to edge first, some people like to edge last. I personally think edging is more tedious and time-consuming so I like to get it out of the way first! I used the QuickPainter Pad Edge Painter to edge my entire room.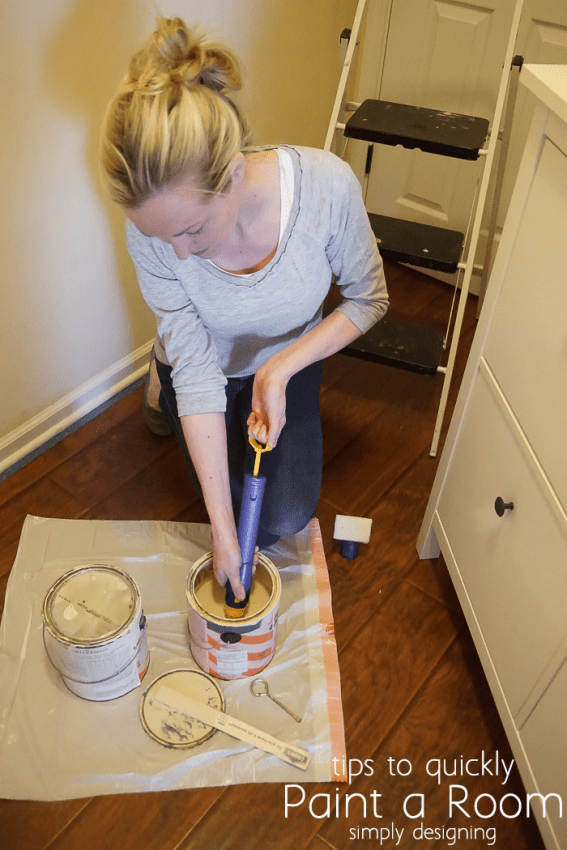 This is a great little tool because you can suck paint up into the handle and dispense it directly onto the pad as needed.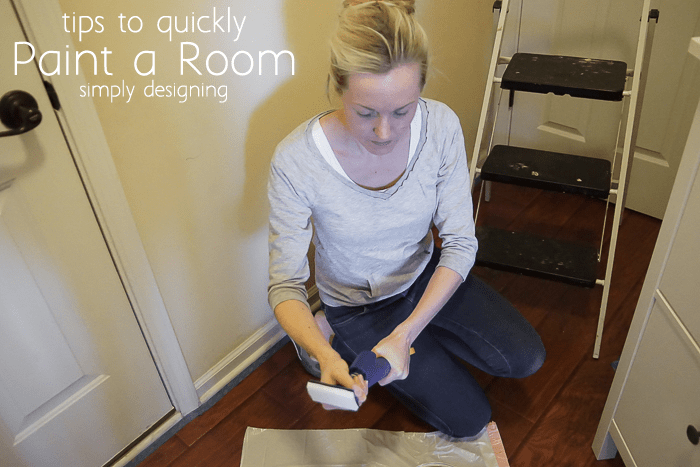 And it has a great little guide that keeps you from getting paint onto the adjoining wall. This worked great for the tops of my walls, the corners, down near the baseboards and in other small spaces in this room.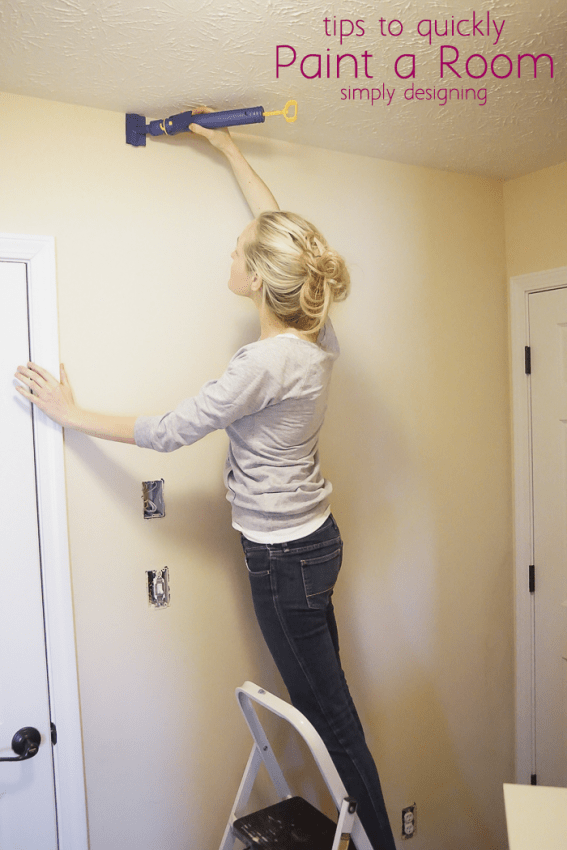 I found that if I kept enough paint on the pad, to paint a room went very quickly. Just don't push too hard on the pad or the paint will seep out the sides.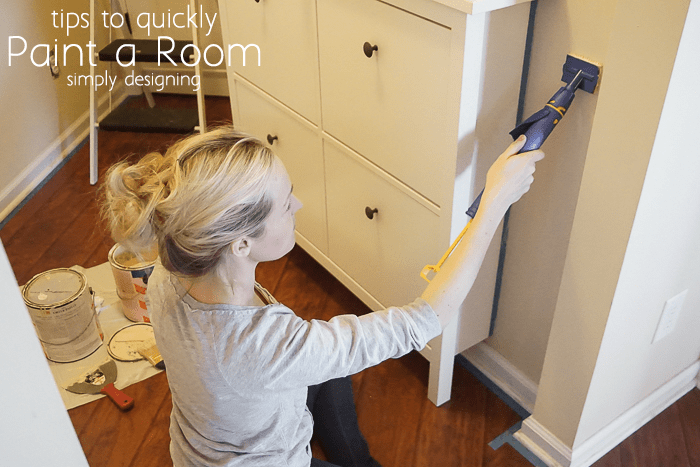 4. Paint the walls in the room quickly too! After I was done edging I grabbed my PaintStick. I love love love the EZ-Twist PaintStick, but for parts of this space, it ended up being a little too long. So I placed my EZ-Twist PaintStick frame onto my Mini PaintStick and the smaller handle on the mini worked perfectly in this space!
I love that the PaintStick holds paint in the handle that dispenses directly through the roller onto the walls! It is a huge time-saver to quickly paint a room.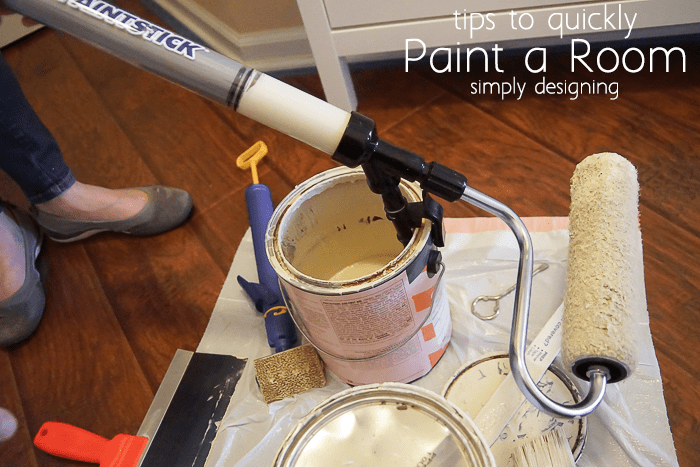 Since I had already edged the room, I just needed to roll the paint onto the walls fast and I was pretty much done! It really was finished fairly quick at this point!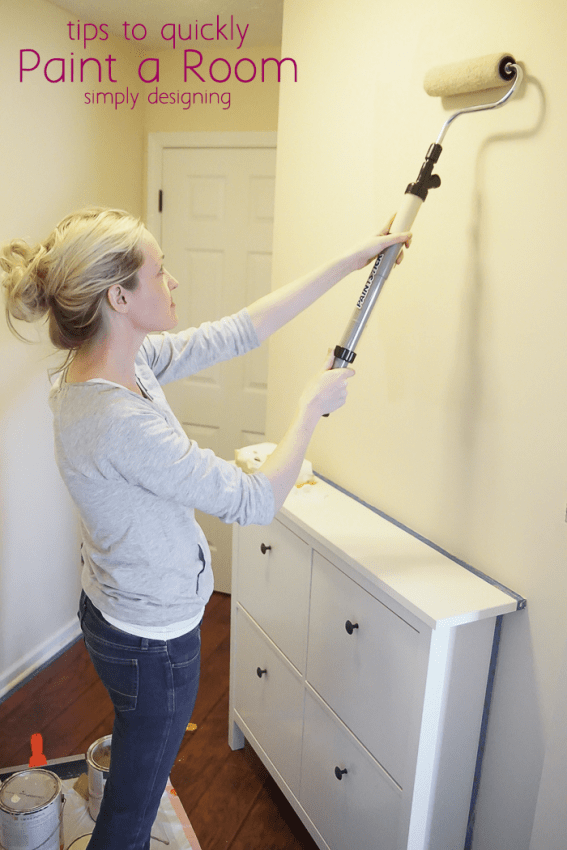 5. Paint the Trim. After the walls were completely painted, I went back and painted my trim. You can use a paintbrush or the QuickPainter to paint the trim. Before everything was completely dry, I removed all of my painter's tape. There were a couple of areas where the paint seeped through, but since the paint wasn't completely dry, this wiped off very easily!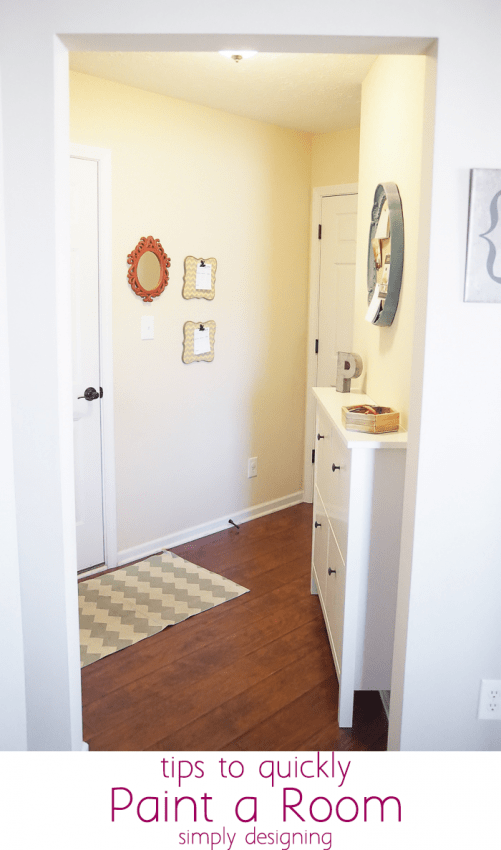 With these tips to quickly paint a room this space only took about 2 hours to prep, tape, edge, and paint, which really is not too long! And the room looks so nice with a fresh coat of paint on the walls and trim!
It is amazing what a coat of paint can really do to transform and beautify a room!
If you enjoyed how to quickly paint a room you might also enjoy: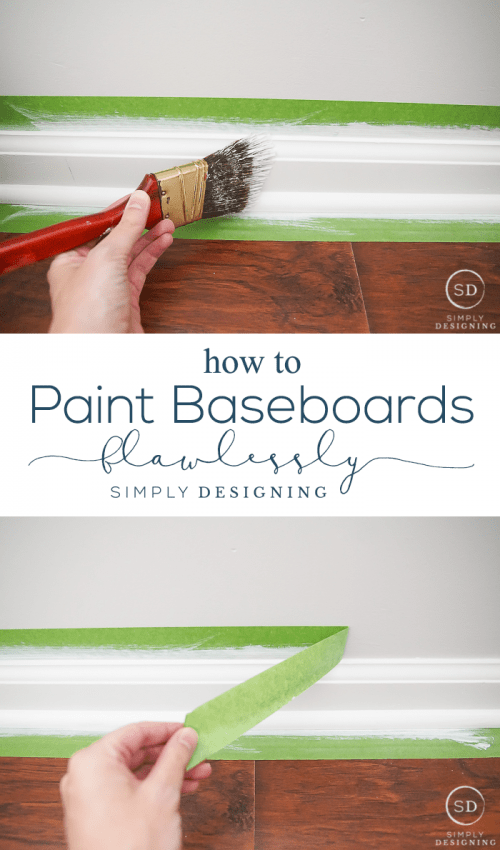 Tips to Paint Baseboards Flawlessly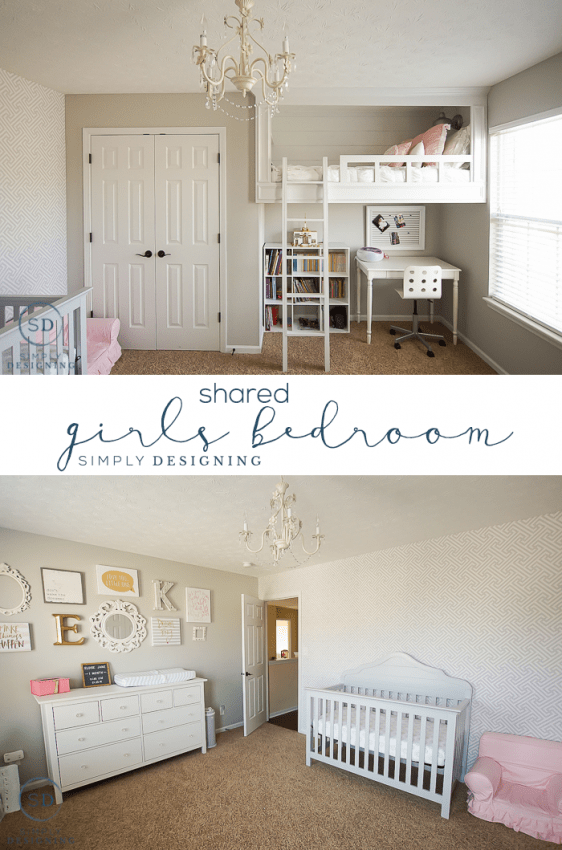 DIY Loft Bed and Girl's Room Reveal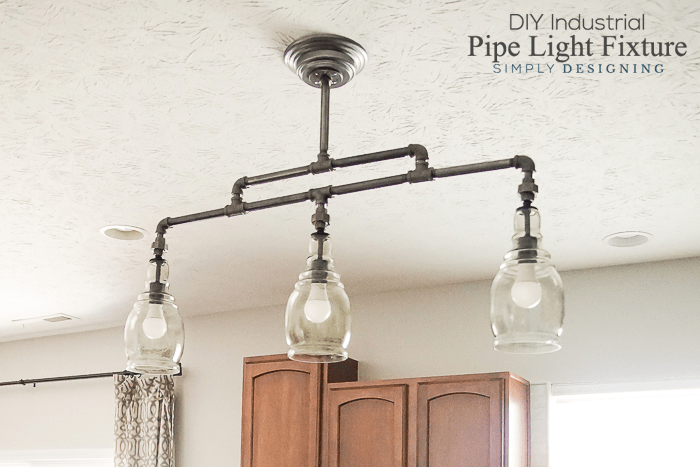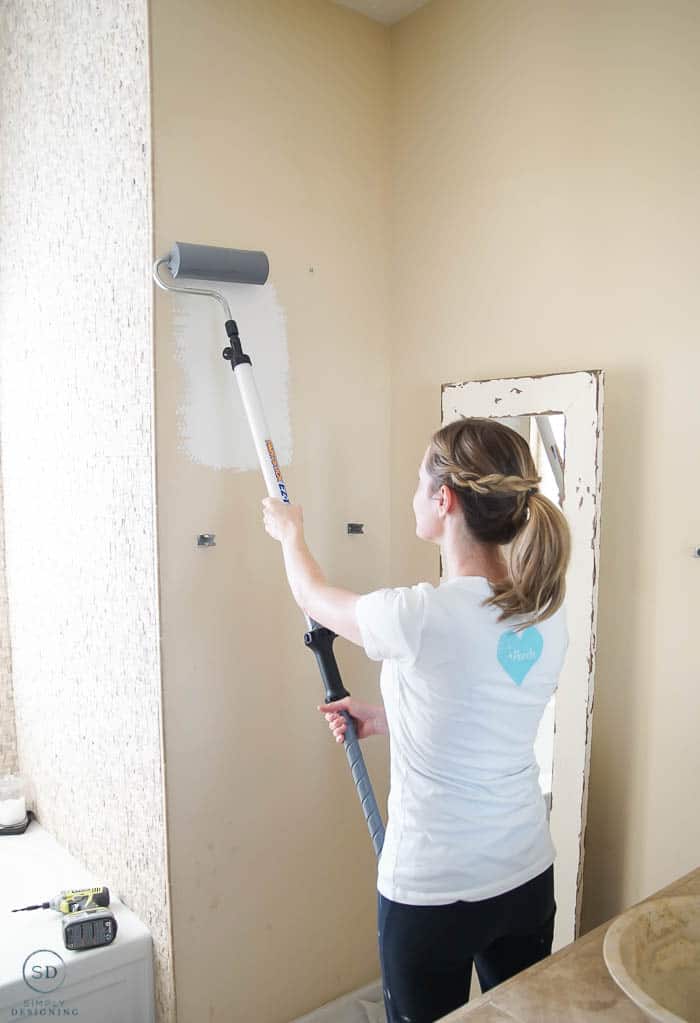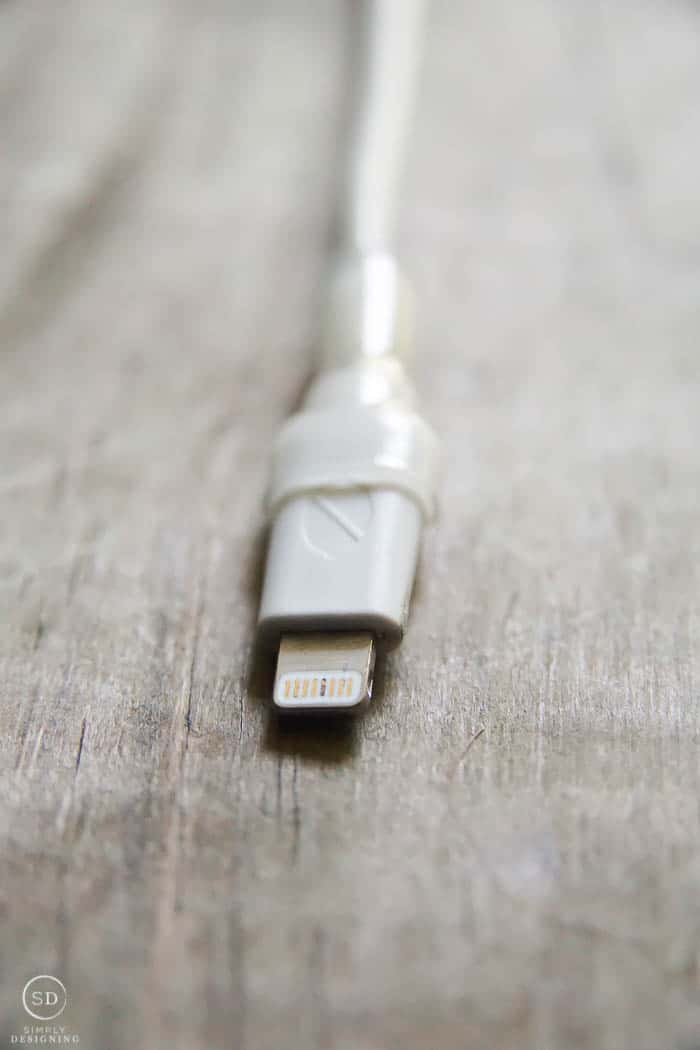 How to fix a broken iPhone charger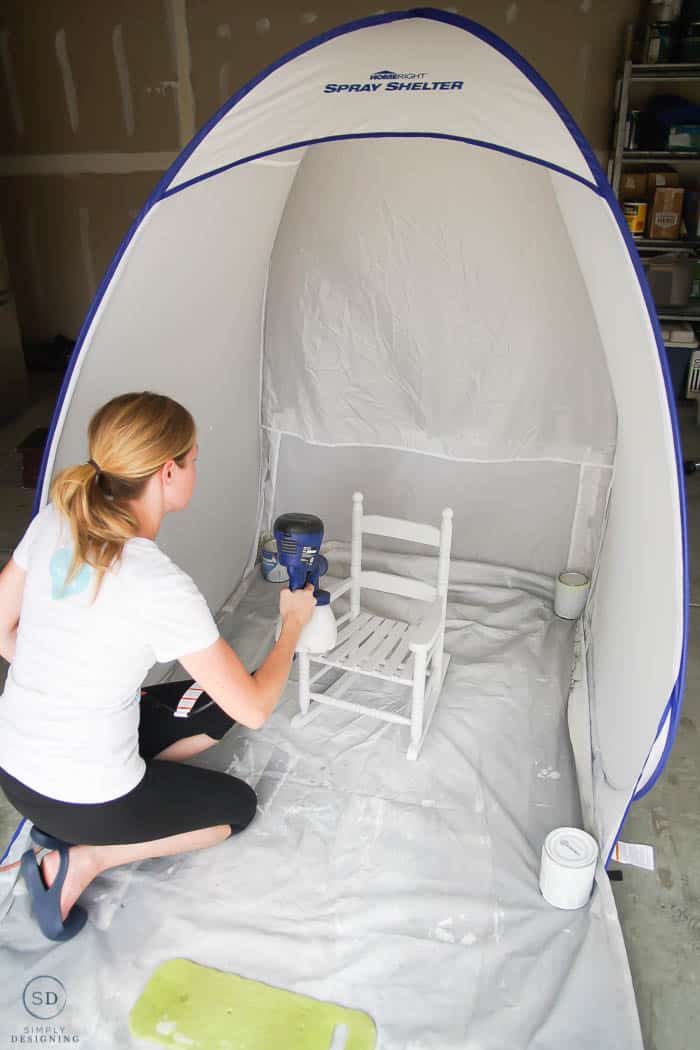 How to Repaint Furniture Without Sanding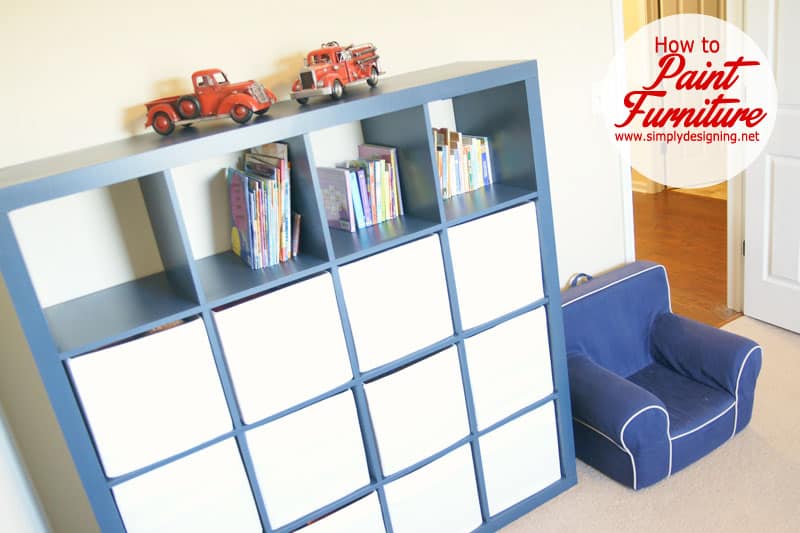 How to Paint Furniture Flawlessly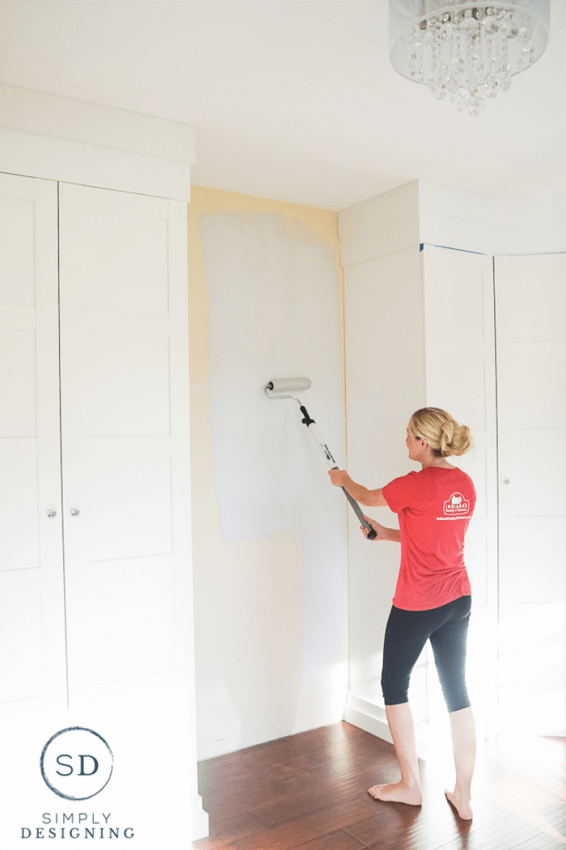 How to Paint Your Room Like a Pro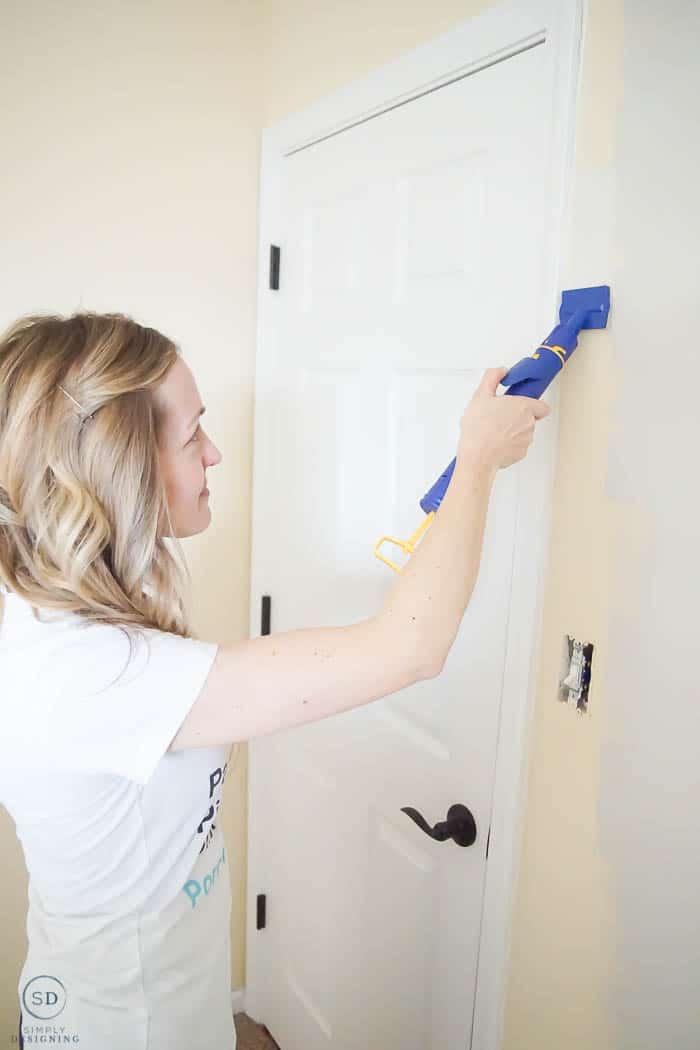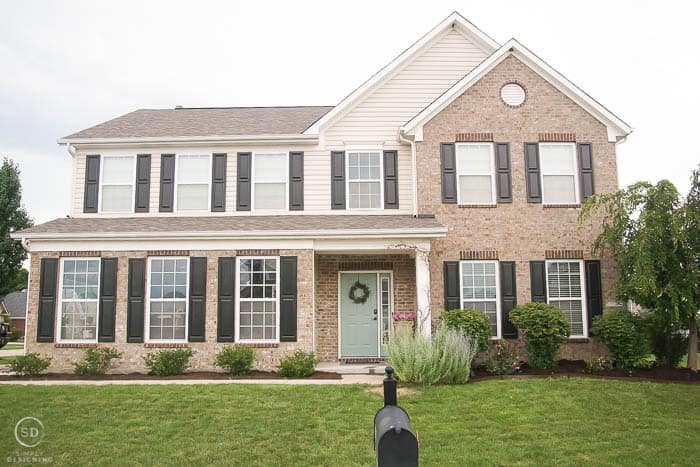 How to Paint Shutters and a Front Door