Next to Christmas and their birthdays, the 4th of July is my children's favorite holiday!  We all love decorating for the 4th of July and am so excited to add a few patriotic decorations to my home this year!  It has been a while since I made a wreath so I am excited about this patriotic one I whipped up!  This cute 4th of July Wreath will be a cute addition to my home this year!  The last Patriotic Wreath I made was this one here.  Which I still think it cute by the way, but I wanted something a little more Americana, something a little more rustic and I really do love how this 4th of July Wreath turned out!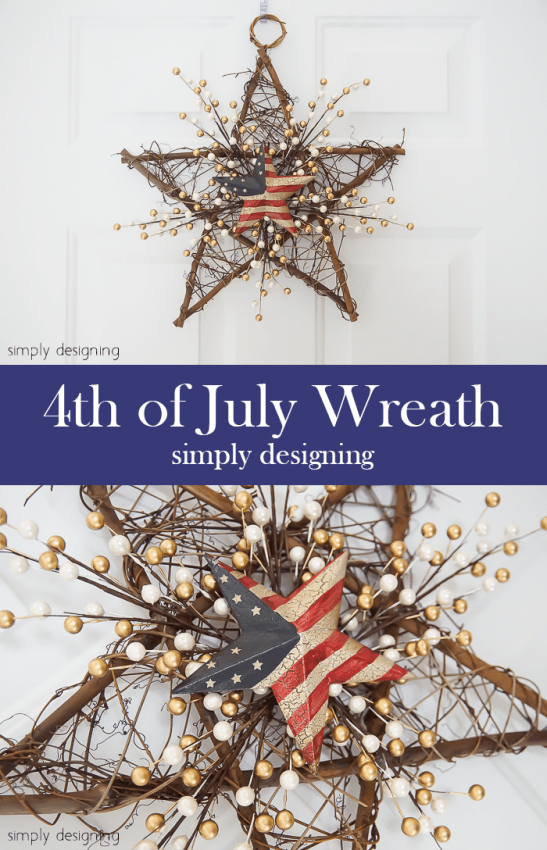 Isn't this so fun!
And the best part is that it only took a few supplies and a few minutes to create!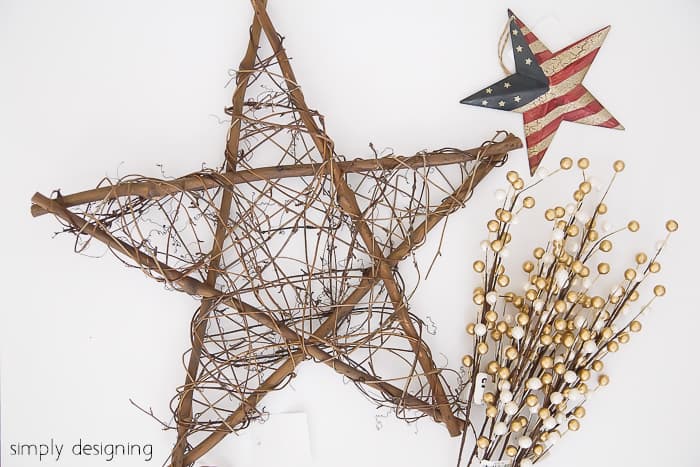 Here is what you will need to make this 4th of July Wreath:
Hot Glue Gun
Floral Snips or Wire Cutters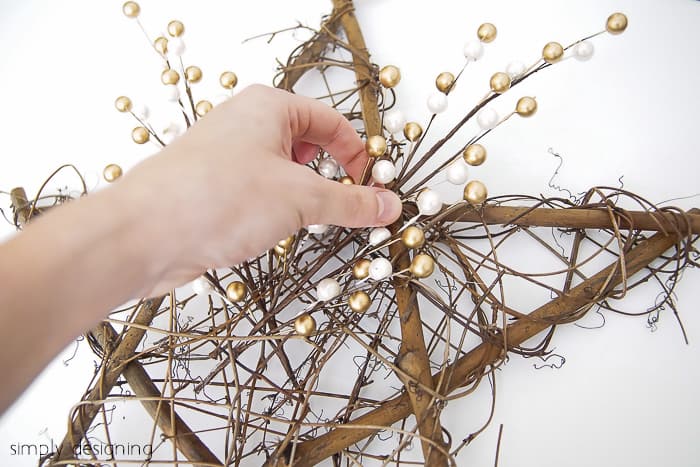 I began by cutting the stems off of the berry sprays.  You can use regular scissors but you might chip your scissors or hurt your hand so I suggest using floral snips or wire cutters.
After your berry stems are cut, attach the stems to the berry wreath using hot glue.
If you plan to put this outdoors, you might want to also use wire to wire the berry stems into place.  But mine will be indoors so hot glue is sufficient for this project for me.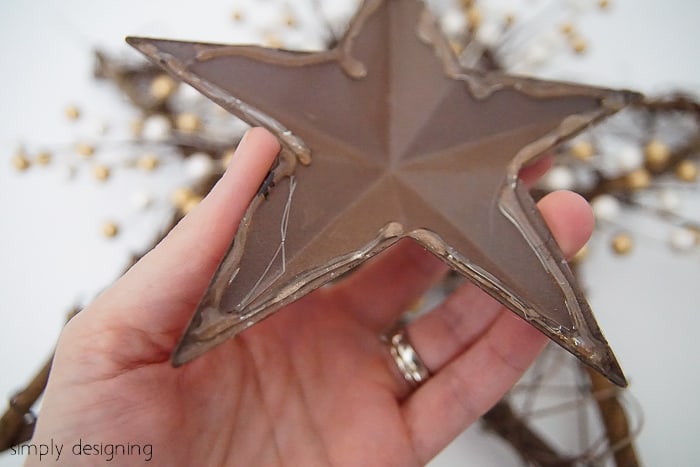 Next I used hot glue to attach the metal star to the wreath as well.  Again if you plan to make this for outdoor use I would wire it in using the hole at the top of the star.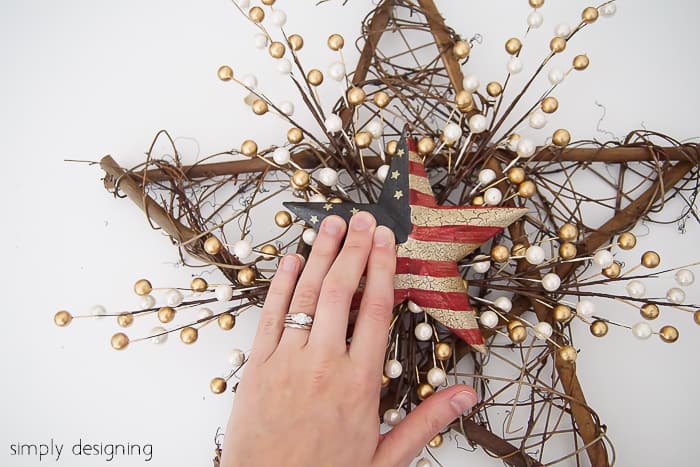 Once it is done, the wreath is ready to hang!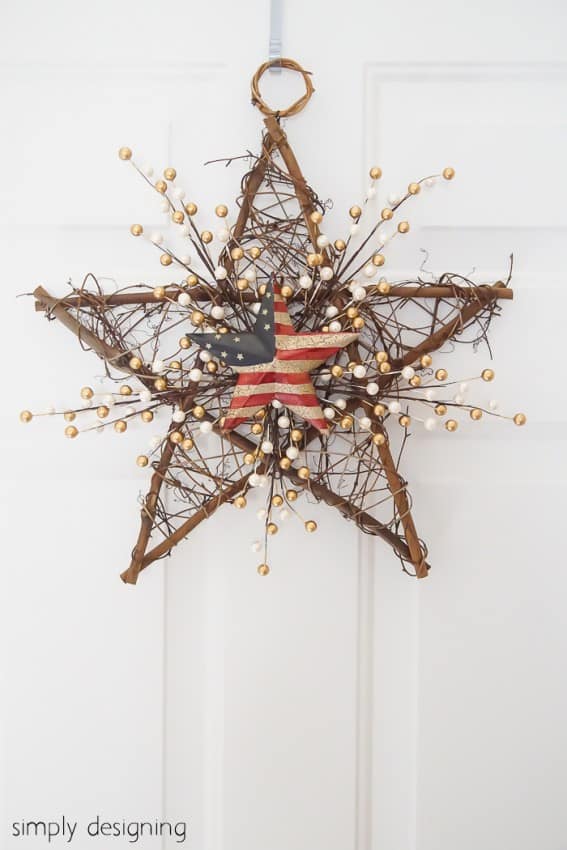 I think it is so fun and a perfect rustic wreath for this time of year!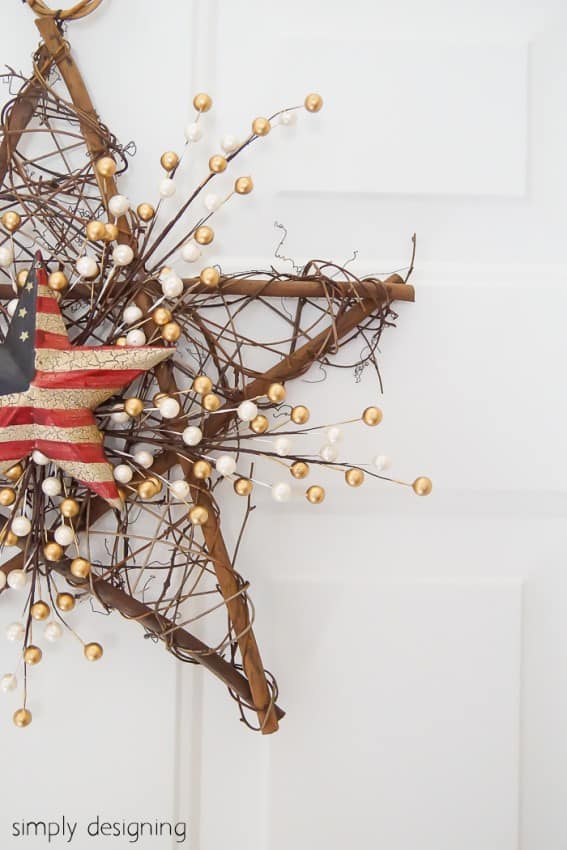 And I love how rustic the flag star is and how it contrasts to beautifully with the gold berries.  I love the modern touch the berries add to this cute rustic wreath.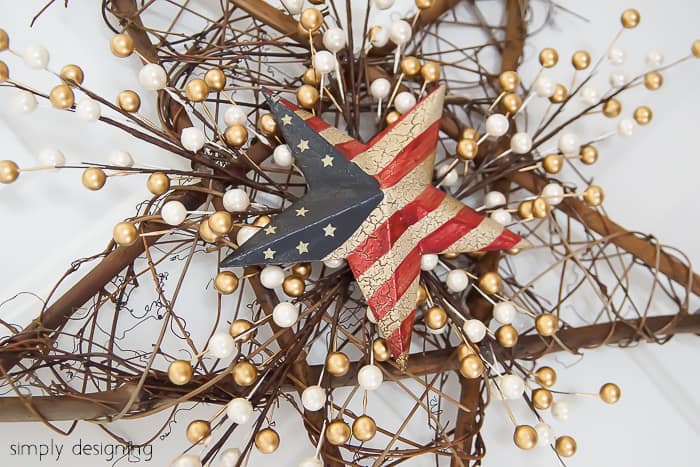 Do you like to decorate for the 4th of July?
You might also enjoy these Patriotic Projects: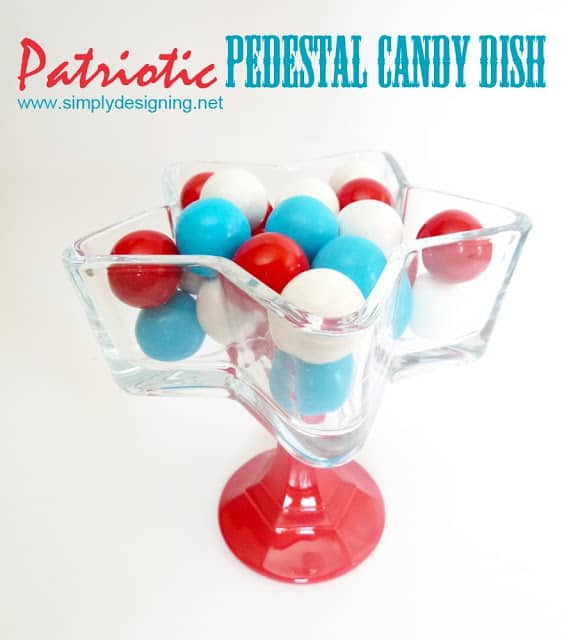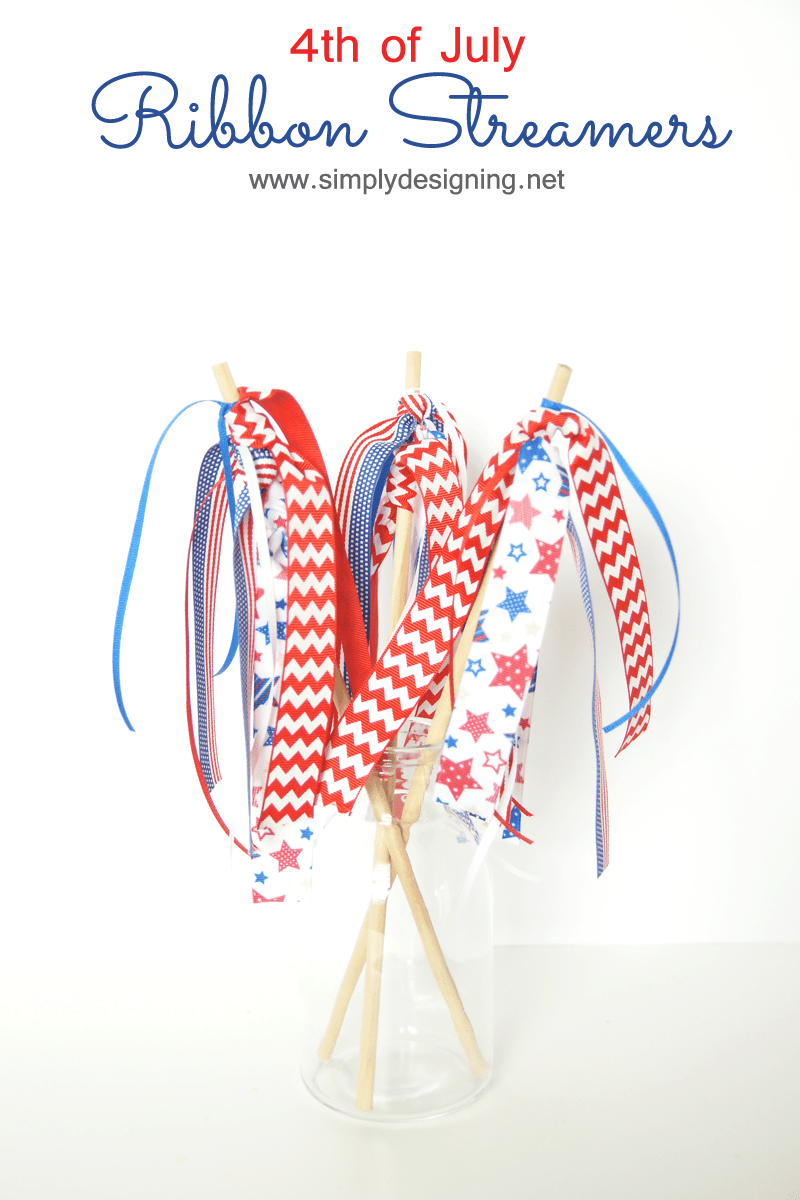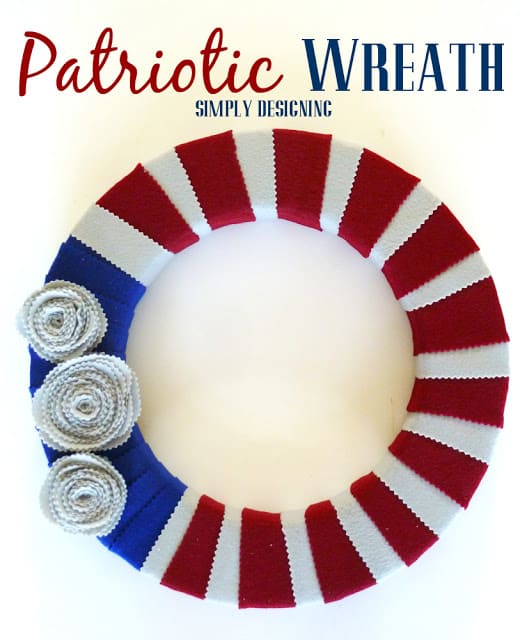 This post was first shared on Crafts Unleashed Blog.