About a month ago I had the absolutely huge honor of being able to participate in The Home Depot Style Challenge on their blog! The theme was outdoor games, and I was challenged to include the material 'wood' in my project! I was completely ecstatic that I was given the opportunity to work with such an amazing brand that I honestly, whole-heartedly love. And if you follow me on Instagram, you can see that I am there often! Working with The Home Depot was a dream come true for me! After much brainstorming, I decided to build something that was both fun and useful! So I created our new DIY Outdoor Checkers Game Table!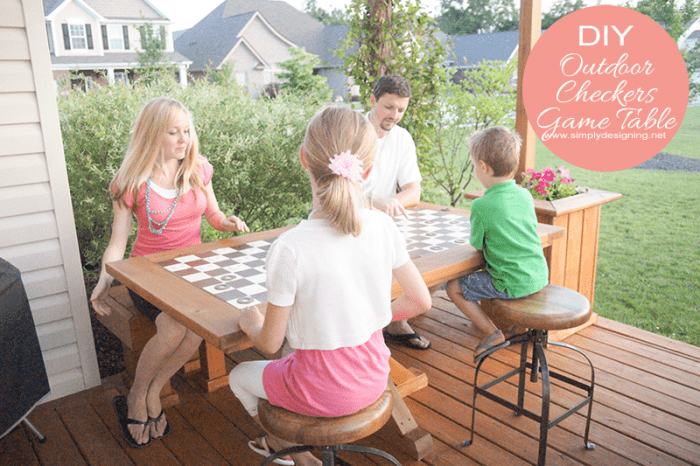 DIY Outdoor Checkers Game Table
We really wanted an outdoor table to eat at so we came up with a solution to have both an outdoor game table and a dining table! We love how the table turned out!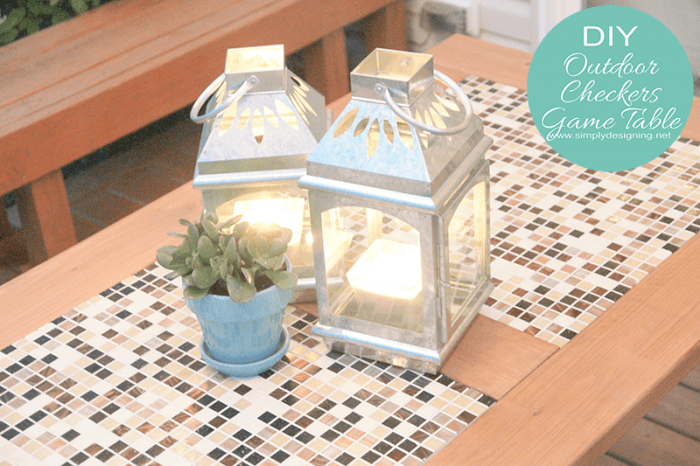 It looks just like a normal, pretty, dining table but with a simple flip, the tiled table inserts turn over to reveal...checkerboards!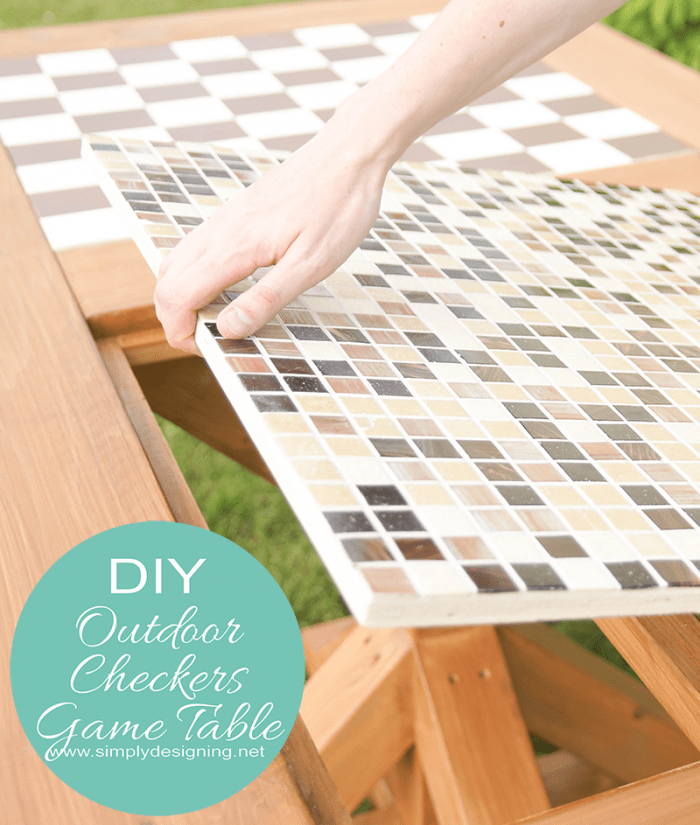 This was so much fun to create and has brought such joy to our family to have! My kids beg us to play checkers with them nearly every day!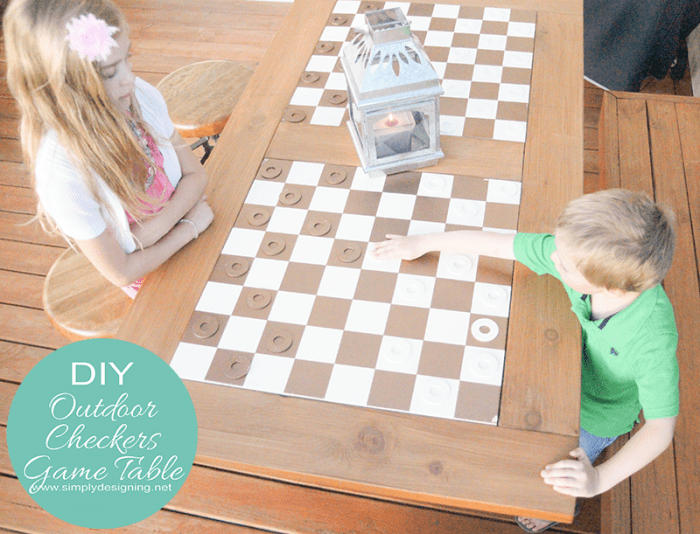 We even came up with the fun idea to use large washers as game pieces! They turned out so cool!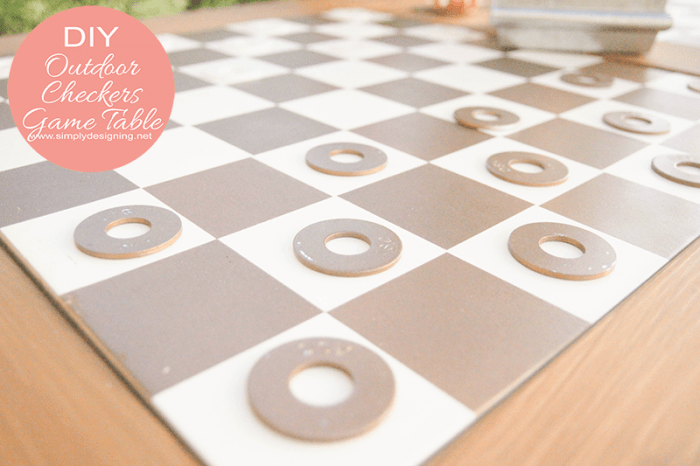 If you want to learn more, get my supply list and see my step-by-step process photos, please visit

The Home Depot Apron Blog HERE

.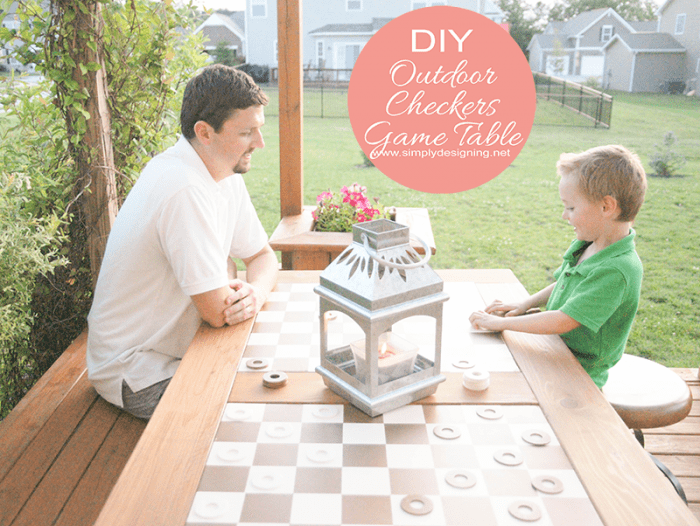 This is truly one of our favorite DIY's of the summer!
You also might enjoy checking out these DIY projects too:
Framed Mirror with Hidden Jewelry Organizer