If you follow me on Facebook, you may have seen my LIVE video the other day showing how to make 3 Fabric Christmas Trees! If you missed it, don't worry, I am talking about them today and re-sharing my video. These fabric Christmas trees are the perfect decoration to use in your home, or on a table this holiday season and I think you will just love creating them. Keep reading for all the details.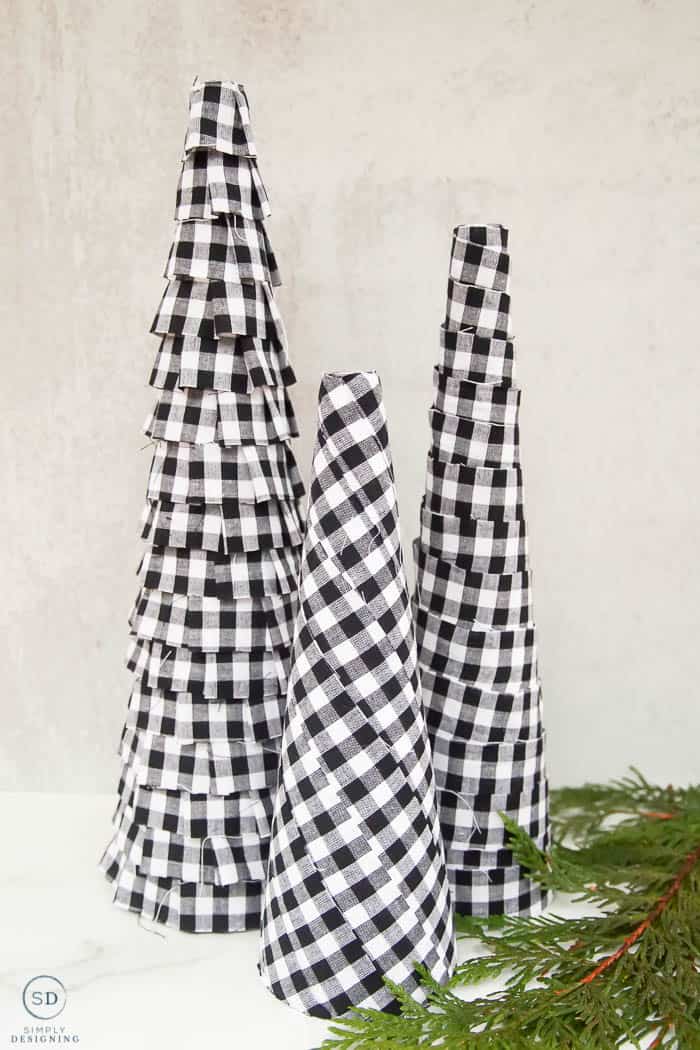 A big thank you to FloraCraft Make It Fun for sending me foam cones for this project. The idea and all opinions are mine.
Fabric Christmas Trees
A few weeks ago we were asked to help with our church's Christmas breakfast. Since we are living in a small space, I felt ill-equipped to help with food, so I volunteered to help with the table decorations. We already had some coffee-filter trees leftover from last year, and with this year's theme of Flannel and Frost, I decided to add to those trees with fun, buffalo-checked fabric Christmas trees.
FloraCraft was super nice and sent me a bunch of foam cones so that I could complete this project and I am so grateful for their help!
While I was making these trees, I hopped over on my Facebook and did a live video showing how to make all three of these types of fabric Christmas trees. They are really SUPER easy to make!
And...because the video was live, and you never know what it going to happen with a 3-year-old at home...the video was very entertaining having her "help" me. Hahaha
You can catch a replay of my live video below.
What supplies do you need to make fabric Christmas trees?
FloraCraft Foam Cones (I used (12) each of 12", 15 " and 18" tall cones for this project)
Buffalo-Check Fabric (I used 5.5 yards of fabric for all 36 cones)
Low-Temp Hot Glue Gun and Glue Sticks (high temp hot glue will melt the foam, so please only use a lot temp hot glue gun)
Pins
Fabric Scissors
How to make fabric Christmas trees
I decided to make three different styles of fabric Christmas trees, in three different sizes of cones.
I purchase a few yards of fabric from Hobby Lobby and began cutting the fabric in strips. The strips were about 1.5" wide (I cut them to be four blocks across for ease of cutting/measuring.)
As noted in my supplies, I used 3 different sizes of foam cones. I ended up making 36 fabric trees total and I used almost all of my 5.5 yards of fabric. I just had a few small scraps of fabric leftover that weren't big enough to make any more cones with.
After all of my fabric was cut into strips, I cut a few 1.5" x 1.5" squares from the existing strips and hot glued them to the top of the cones. It is important to cover the top of your foam cones first because they will not be covered by fabric later and this creates a nice, finished look.
Then I used the fabric strips to create my 3 different styles of Christmas trees.
Ruffle Christmas Tree Decoration
To create the ruffle Christmas tree decor, I began at the bottom, wrapping the fabric strip around the cone and pinning a pleat into the cone every 1-2". If you watch my video, you can see extra tips for making these look really nice, how to begin and end each piece of fabric, and also just see how easy this tree is to create!
Fabric Wrapped Christmas Tree Decoration
To create a fabric wrapped tree decoration, you will simply start with your strip of fabric at the top of the cone and wrap it around and then down the cone keeping the bottom part of the fabric tight against the foam cone. This will allow the top to flare out a bit creating a fun, shabby, fabric-wrapped Christmas tree look. You will use hot glue to secure the beginning and end of each strip to the foam cone.
Again you can see full details as to how I created this in my video below.
Diagonal Fabric Wrapped Christmas Tree Decoration
To create the diagonal fabric wrapped Christmas tree decoration, you will start at the top, and wrap your fabric around your cone in a vertical-diagonal manner. You will want to hot glue the fabric at the top, wrap it around and down the cone, and then glue it to the bottom too. Overlap each row just a tiny bit.
Once the fabric becomes almost straight, you will go back to the beginning and wrap from there towards the other side of the cone. Finish it off by gluing one almost vertical strip down where all of the ends are on the cone.
This cone is particularly difficult to describe how to create, so please check out my video to see exactly how it is done!
It is actually so much easier to do then it sounds and it creates this fun, modern, Christmas tree decoration!
These fabric Christmas trees turned out so super cute! On the tables at the party, I surrounded them with fresh greenery I cut from the trees in my yard and a pick of fake berries. It just looked so super cute and festive.
But these fabric trees would also look so super cute on a fireplace mantel or on any table or flat surface in your home.
Of course, you can create these with the fabric of your choice, but I really do love how the buffalo check fabric looks on these!
Check out the replay of my live video showing how to make these 3 fabric Christmas trees:
And now for a super awesome giveaway!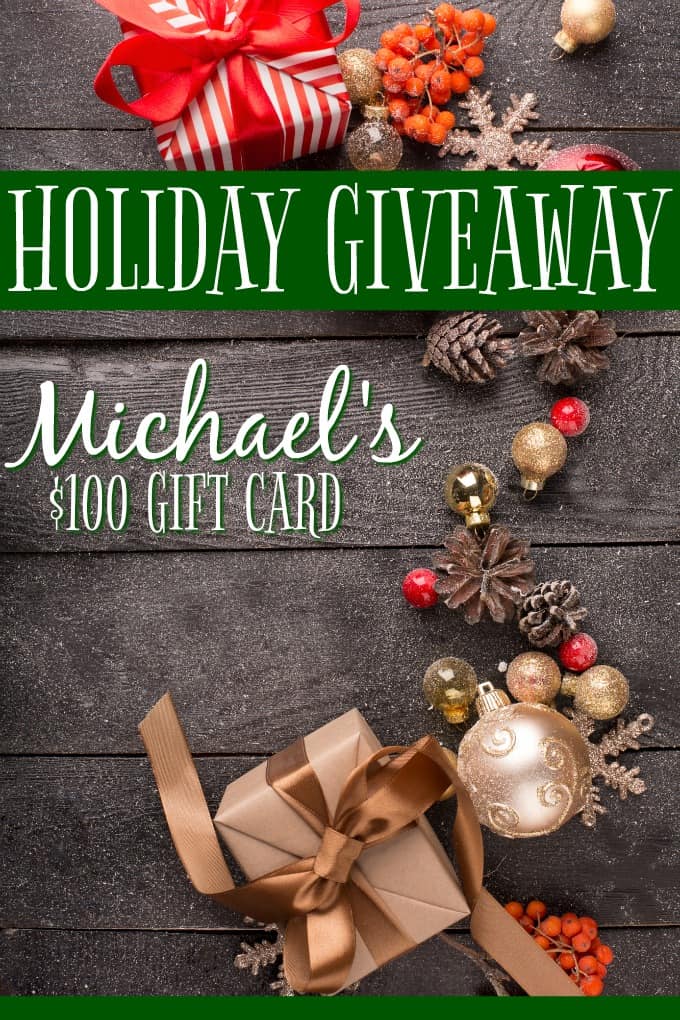 Holiday Giveaway
We are so excited that one lucky winner will receive a $100 Michael's Gift Card - just in time for the holidays!
Brought to you by:
Blogghetti
Doodlecraft
Juggling Act Mama
New England Momma
Paper Ponies
Simply Designing
The Kitchen Garten
Trish Sutton
$100 Michael's Gift Card Giveaway
Official Rules and Conditions: One winner will receive a $100 Michael's Gift Card. Open to US residents 18+. One (1) winner will be chosen. Prize must be claimed within 48 hours of announcement or a new winner will be drawn. All entries will be verified. This giveaway is in no way associated with Michael's, Facebook, Pinterest, Twitter, Instagram, Rafflecopter, or any other entity unless otherwise specified. Giveaway ends 12/23/2019. Enter using the widget below. The prize will be delivered electronically.
You might also enjoy these posts: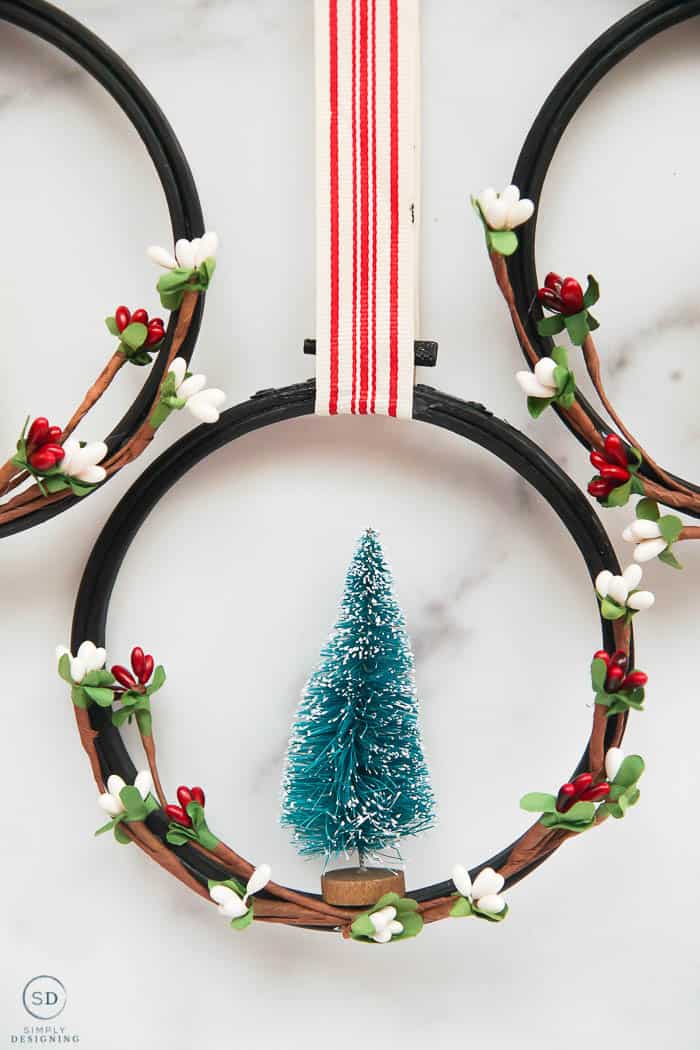 How to make farmhouse Christmas ornaments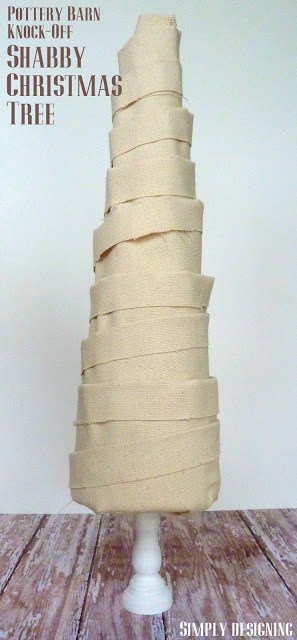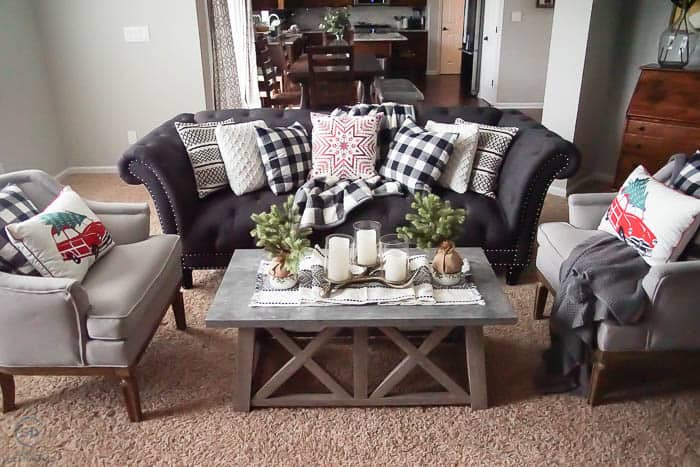 Farmhouse Christmas Decorations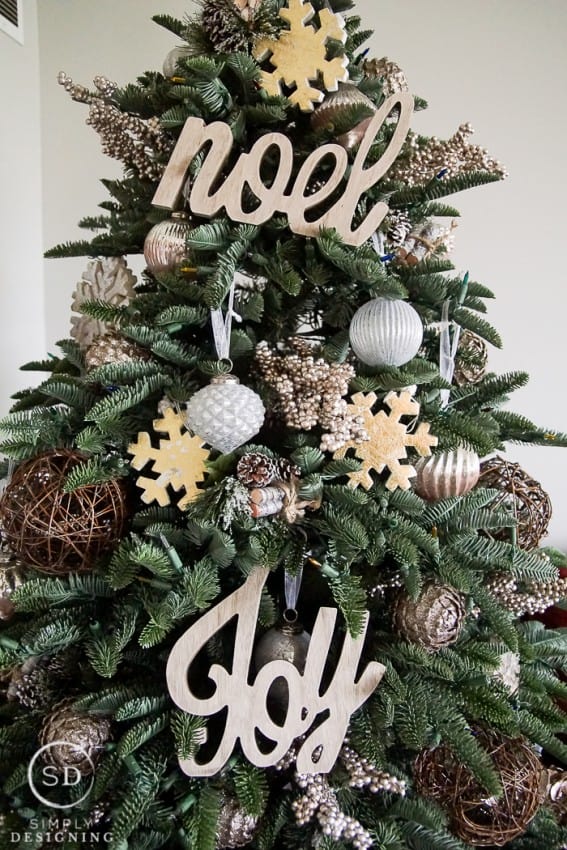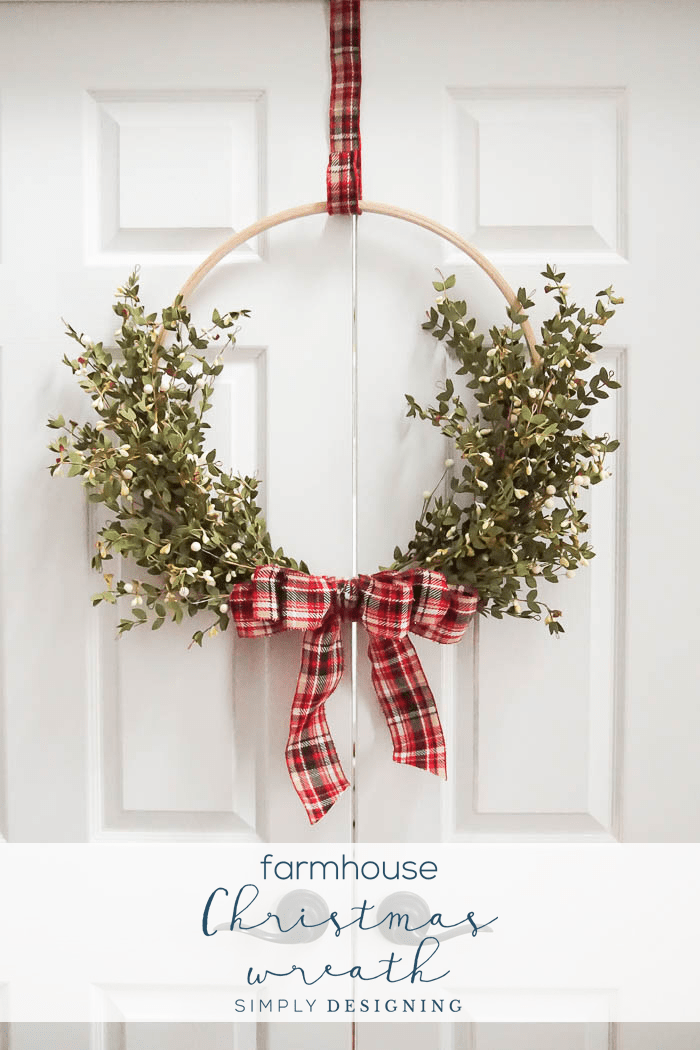 How to make a Farmhouse Christmas Wreath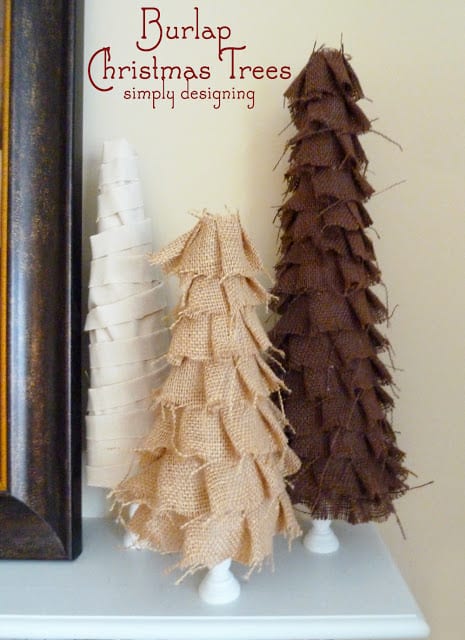 Shabby Ruffle Burlap Christmas Trees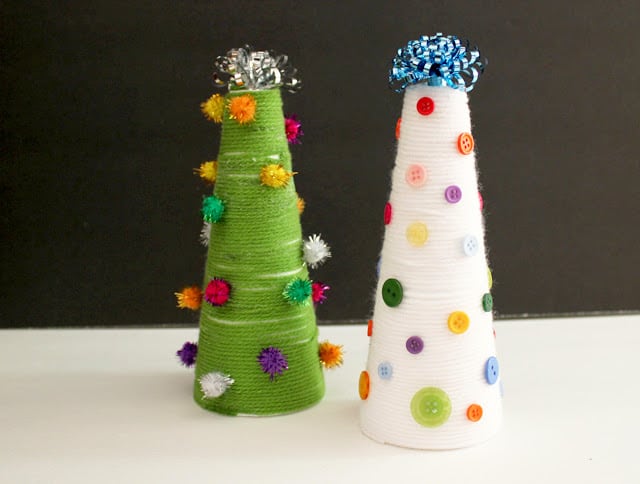 Kids Yarn Wrapped Christmas Trees