It's fall!  Woot woot!  I love the fall.  It is my favorite season.  I only wish it lasted longer.  I love the dropping temperatures, the beautiful leaves and of course it also means it's sweater and boot season!  Of course we are still having a few warm days here in Indiana and so until I can really dress like the fall, I can make the inside of my home look like fall.  Today I am really excited to share this cute and easy to make fall pumpkin centerpiece with you!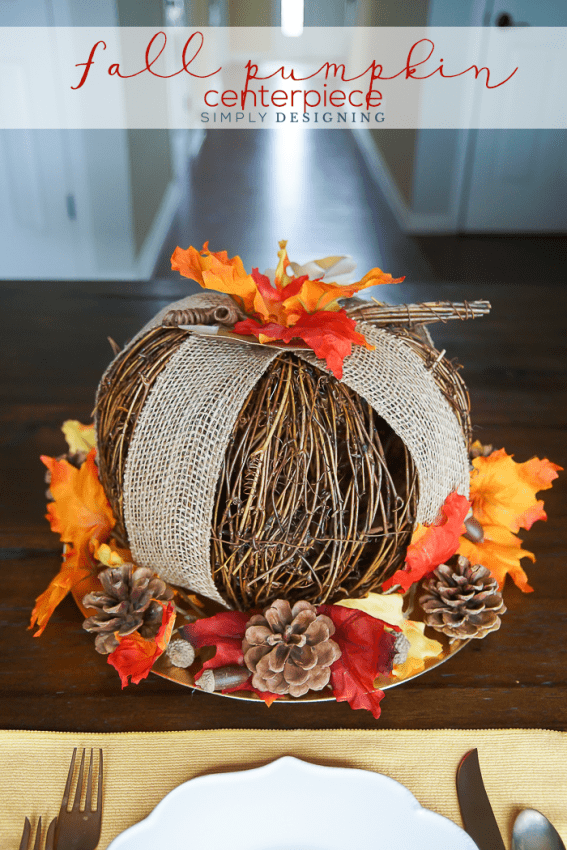 To create this fall pumpkin centerpiece you will need:
(Affiliate links included for your convenience.  Thank you for helping to support my blog.)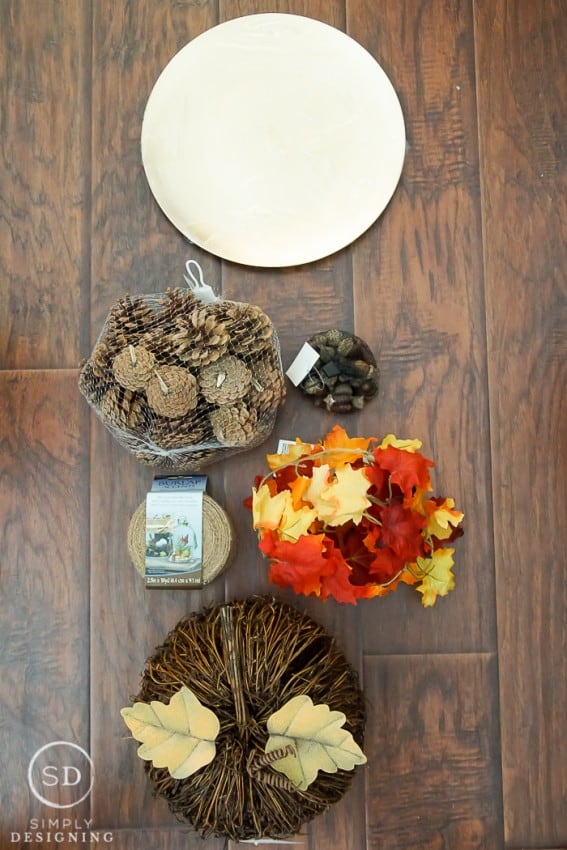 I love how simple this centerpiece is!  Anyone can create this for their own table or mantle with just a few easy steps.  Here is what you do:
You will want to begin by cutting the burlap into strips and using a hot glue gun to attach a strip at the top of the pumpkin, in the middle, and at the bottom in the middle.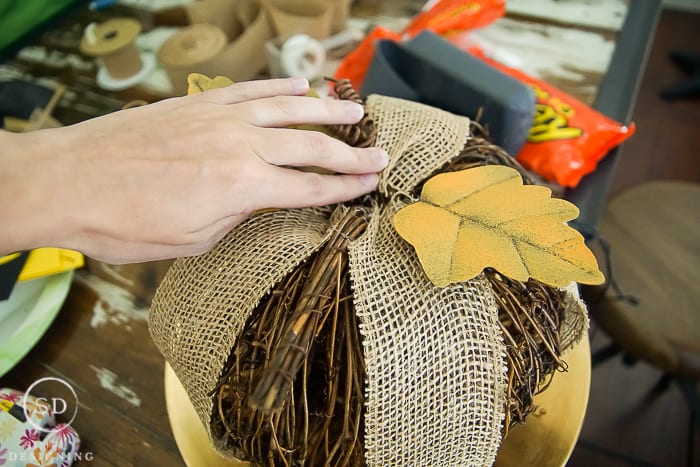 Then you will set your pumpkin on the charger and add the maple leaf garland around the bottom of the pumpkin.  You can use your hot glue gun to secure it in place.  I added 5 burlap strips to my pumpkin.  You can add more or less depending on your preference.
Add pine cones and acorns around the bottom of the pumpkin.  Again you can use hot glue to secure these in place if you like, or just place them on the charger.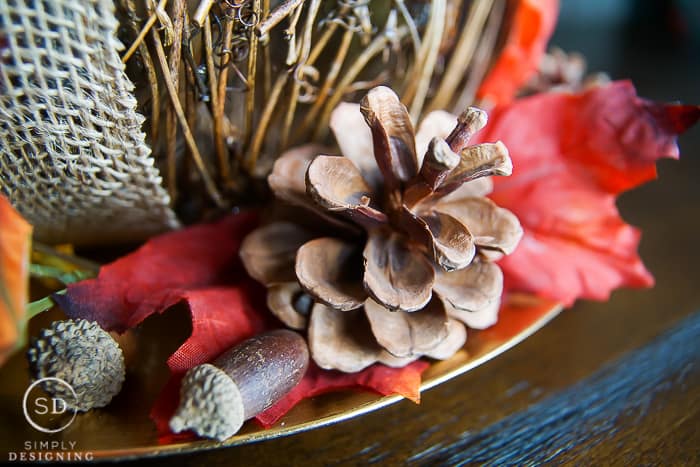 You can also use the hot glue gun to add a few maple leaves to the top of the pumpkin too to hide where the burlap is glued down.  Or you could add a burlap bow, or anything else you can think of!  It's up to you!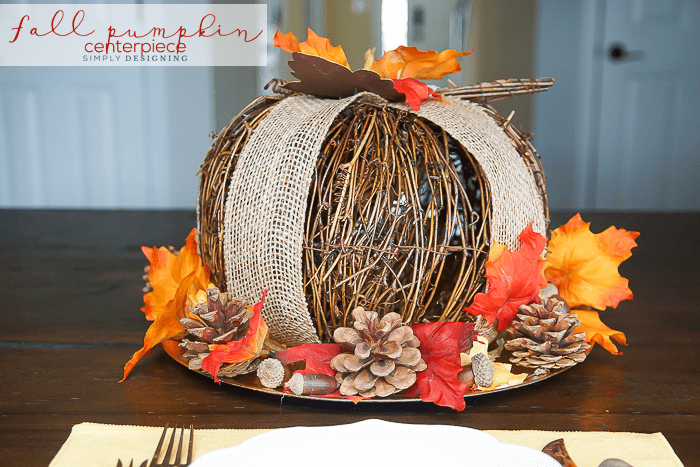 This post was shared first on Darice's blog.
You might also enjoy: