Today I am excited to blog about one of my favorite topics: food!  Yum!  I love good, yummy, delicious yet simple to prepare food!  And today I am going to show you one of my new favorite drinks that I discovered completely by accident!  See, I was writing a blog post about a DIY Colored Pencil Coaster and I realized that I needed a drink to place on my coaster for the photo shoot.  So I looked in my cupboard and didn't have many options!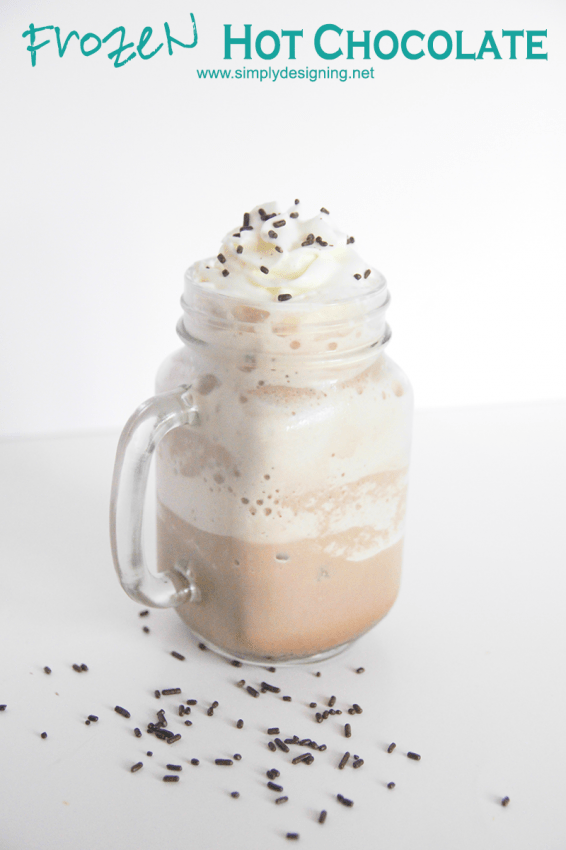 But I did have a huge container of hot cocoa and I decided, instead of making it hot, that I would make it into a delicious Starbucks-inspired frappuccino-type drink (without the coffee of course)!  It turned out absolutely amazing and I have made it several times since!  It is the perfect summer drink-treat and I admittedly, drink it all too often!  So here is my version of Frozen Hot Chocolate!
Frozen Hot Chocolate
Ingredients:
1 cup cold milk
2 tbs of your favorite hot cocoa mix (or amount according to hot cocoa directions)
4-6 ice cubes
blender
whipped cream (optional)
chocolate jimmies (optional)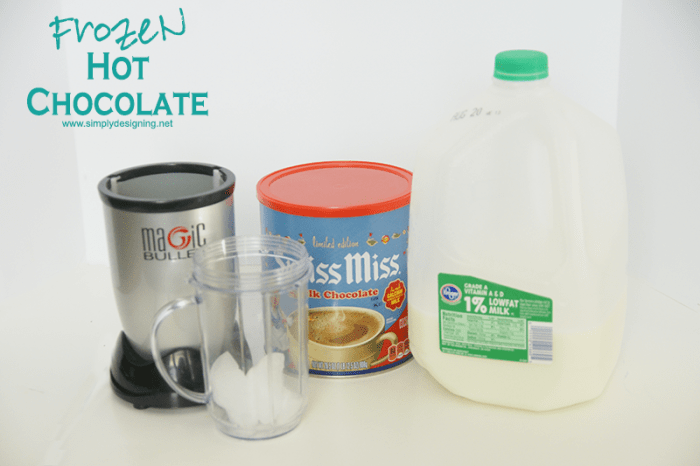 Directions:
Oh there aren't really directions!  You just throw it all in a blender for a few minutes until it turns into a smooth delicious chocolate shake!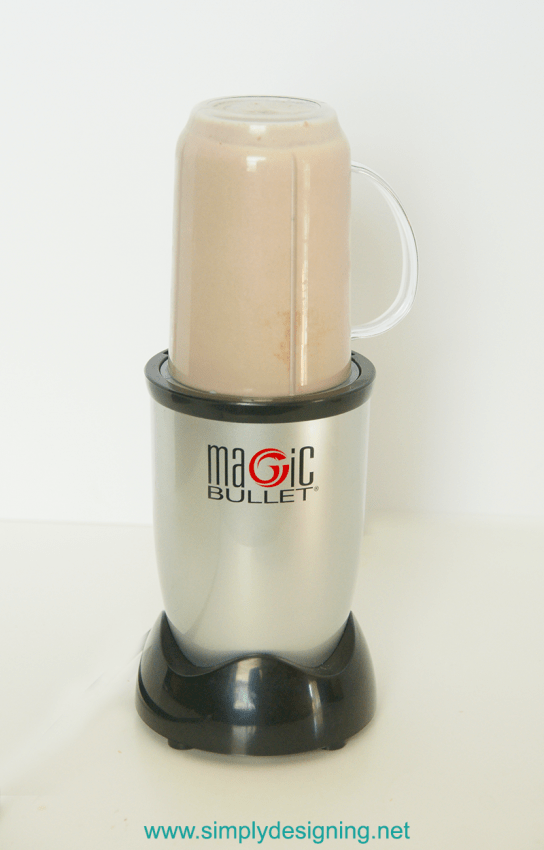 I love mine topped with whipped cream and a few sprinkles, but that is completely optional of course!
If you love tasty drinks as much as I do, be sure to also check out my Vanilla Steamer (a Starbuck's knock-off)!  It's a great winter drink.