I love Nutella Recipes and today I am sharing something extra special with you how to make Nutella! Oh my goodness, who doesn't love this delicious chocolatey hazelnut spread!?  I think I love it best on strawberries but I will admit it is amazing on ladyfingers as well.  Or by the spoonful...don't worry...I'm not judging.  The reason I enjoy making things like this at home instead of buying them at the store is that I have the ability to control the ingredients.  Most processed foods contain some pretty yucky ingredients so by making homemade Nutella yourself, you know exactly what you are putting in all your Nutella recipes!  Of course, you can modify to make this your own or to fit the needs or preferences of your family!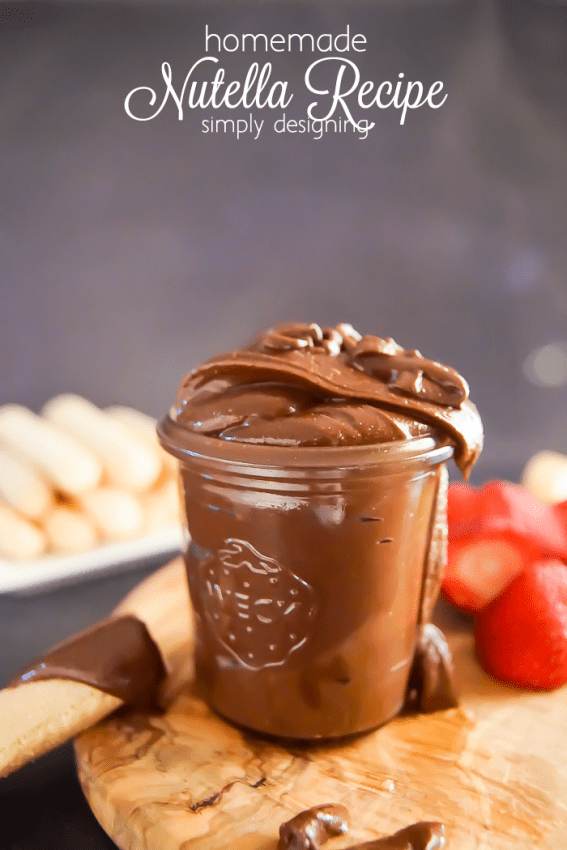 First of all, a big thank you goes out to Acorn for making this post possible and for sending me their #TheHolidayBox full of some amazing goodies!
This Acorn Box to help me make homemade Nutella included: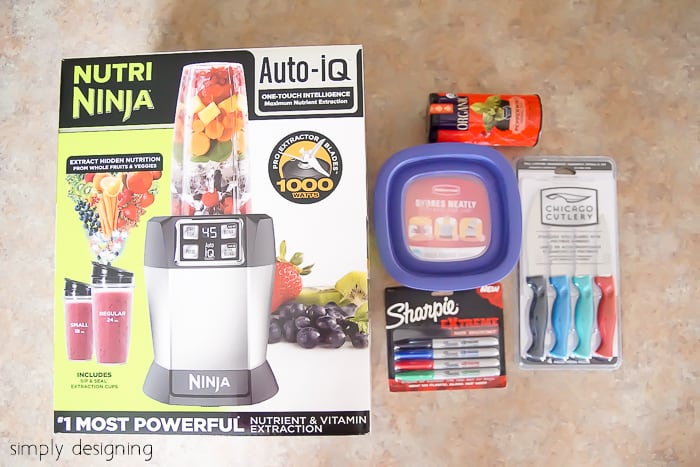 So I set about to make some homemade Nutella for my family and we are all loving how it turned out!  It tastes and looks delicious!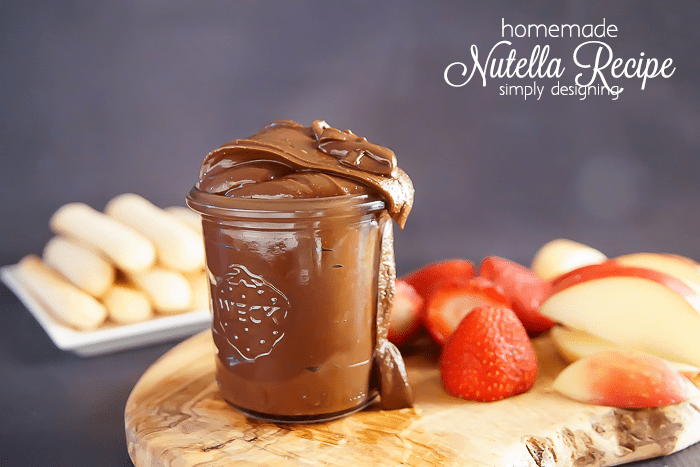 To make your own Nutella Recipes first you have to roast some Hazelnuts.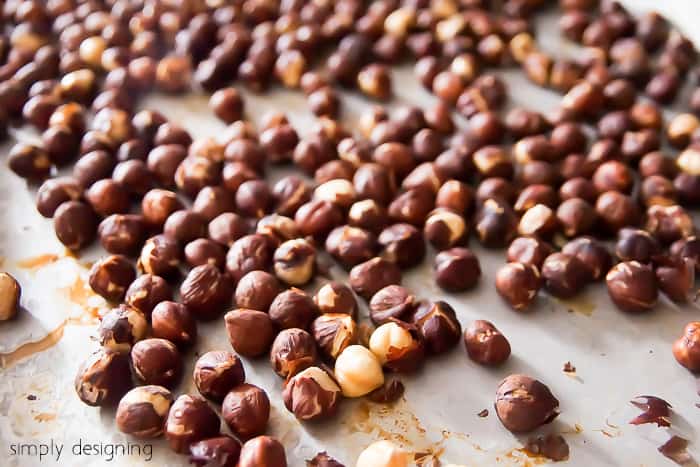 Let the hazelnuts cool to the touch, rub them to remove the skins, and then put it in your blender with the rest of the ingredients.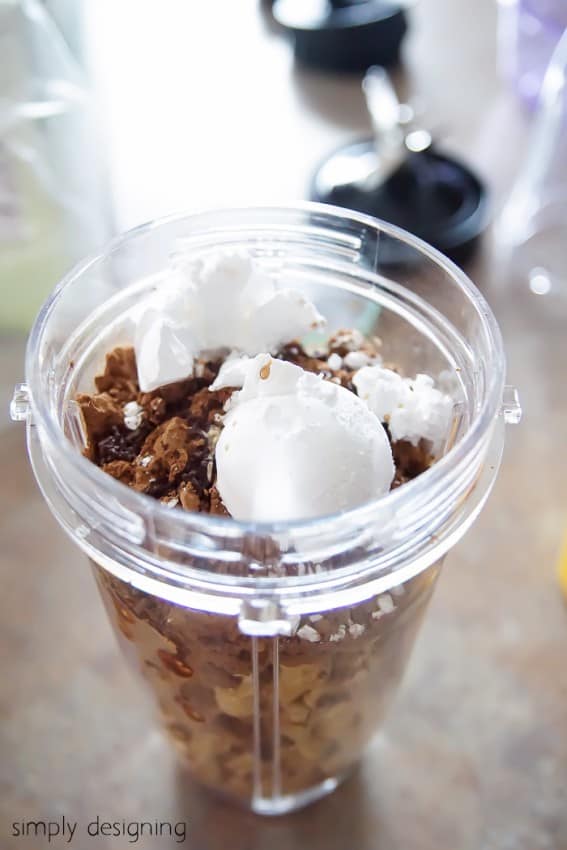 You can, of course, add more sugar or cocoa to this if you prefer a sweeter or more chocolatey tasting hazelnut spread, but this version was perfect for our family!
The Nutri Ninja with Auto IQ works well for blending all sorts of thing but one of the features that I especially like is the two auto IQ settings that are perfect for blending fresh and frozen ingredients.  Mine came with 2 cups and lids and a Pro Extractor Blade designed for nutrient and vitamin extraction.  And I can attest to the fact that it was able to handle things like my hazelnut spread quite well!  It is silky smooth and oh-so-yummy!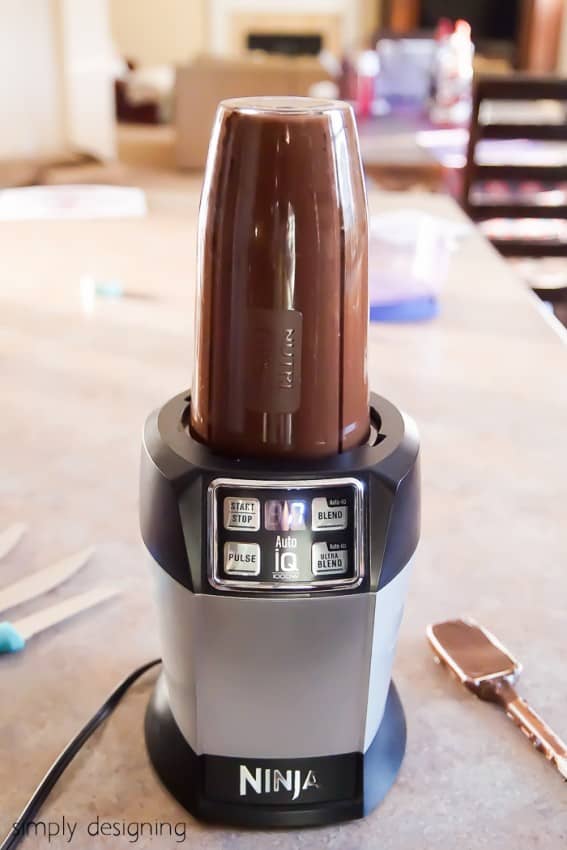 Homemade Nutella Recipe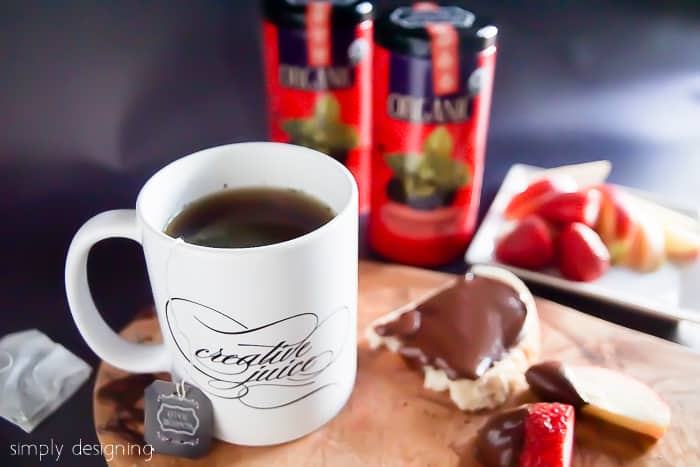 Ingredients
8 oz Hazelnuts
¼ cup unsweetened powdered Cocoa
½ cup Powdered Sugar
½ teaspoon Vanilla
¾ teaspoon Vegetable Oil
½ teaspoon Kosher Salt
Instructions
Heat oven to 350 degrees fahrenheit.
Place hazelnuts on baking tray and cook in oven for approximately 15 minute until the hazelnuts are fragrant.
Allow hazelnuts to cool to the point that you can touch them.
Use your hands to rub the skins off the hazelnuts. If you gently take a handful in your hands and rub them the skins will peel right off.
Place skinned hazelnuts, cocoa, powdered sugar, vanilla, oil and salt into a blender (I used my Nutri Ninja Auto IQ for this) and allow the mixture to blend until it is completely smooth. It will take a little bit for the nuts to completely break down so you may need to scrape the sides of your blender a couple of times until your mixture starts to come together.
Enjoy!
Nutrition Information:
Serving Size:
1 grams
Amount Per Serving:
Unsaturated Fat:

0g
My favorite part was cutting up a few delicious fruits to eat this with!  I cut up strawberries and apples using my Chicago Cutlery knives.  These knives are perfect for small kitchen tasks and they already have a new home in my knife drawer!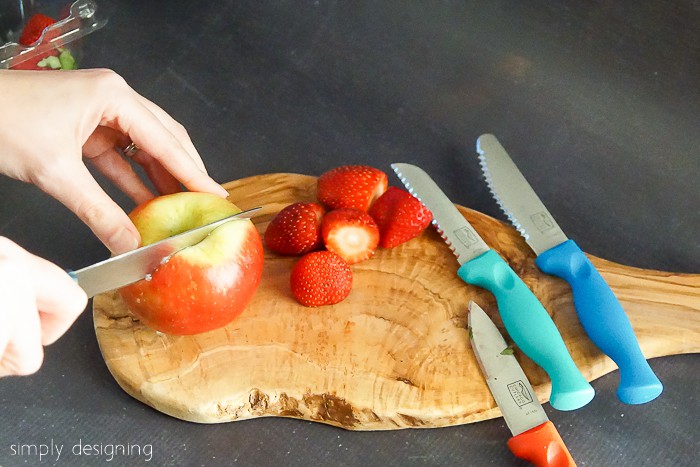 I will admit that this homemade Nutella tasted amazing with fresh fruit!  Yum!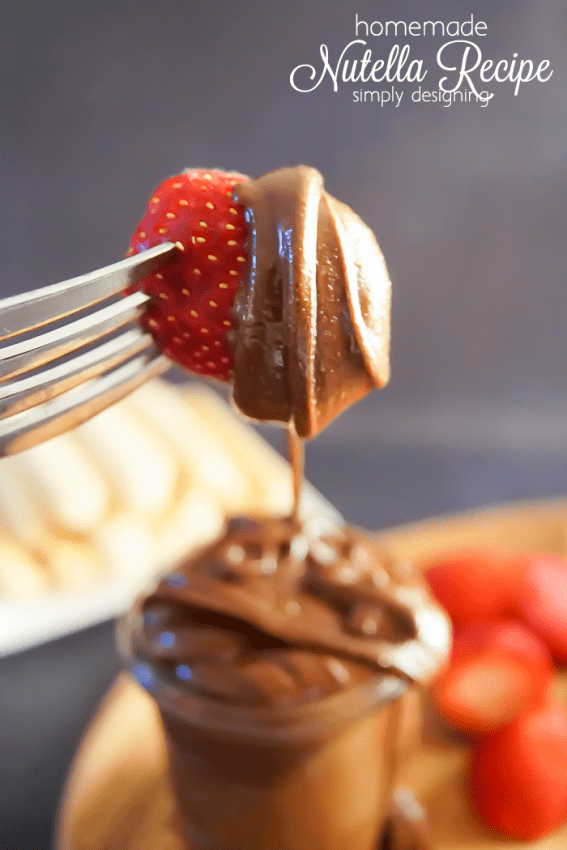 But it's also so good with ladyfingers or on toast!  Yum yum yum!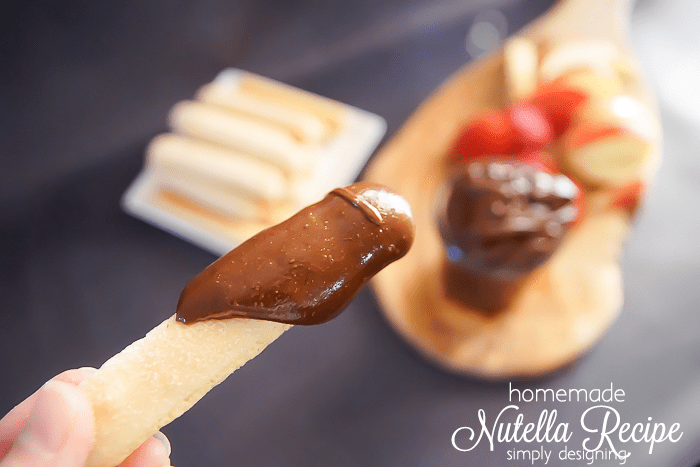 You can make so many more Nutella Recipes with a jar of this homemade Nutella!
Seriously I could go on for days. When I was all done snacking on my homemade Nutella, I it in a Rubbermaid 5-cup Premier Food Storage container.  I am addicted to Rubbermaid containers for storing leftover food, are you!?  I love the pretty design and perfect size of this container!  I know I will use this container all the time.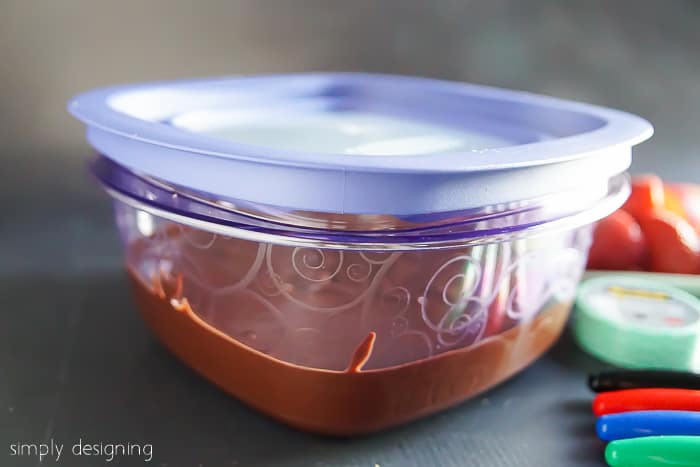 I added a bit of Scotch Washi Tape and then labeled it with my Sharpie Extreme Marker Set!  I sometimes forget what I put in a container so I love labeling everything and Sharpie Extreme Markers are some of my favorite markers for doing this!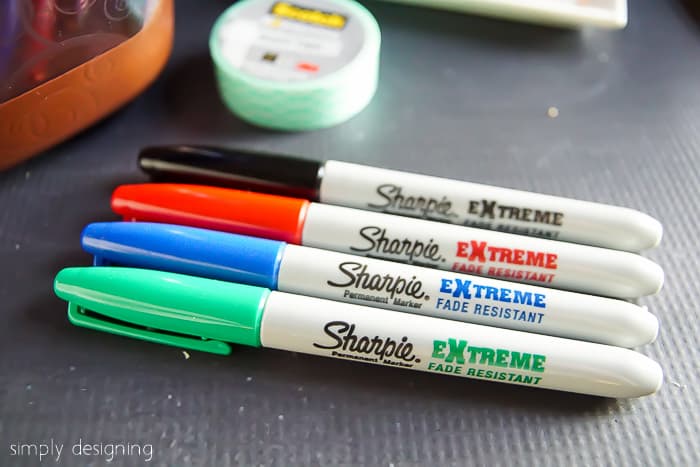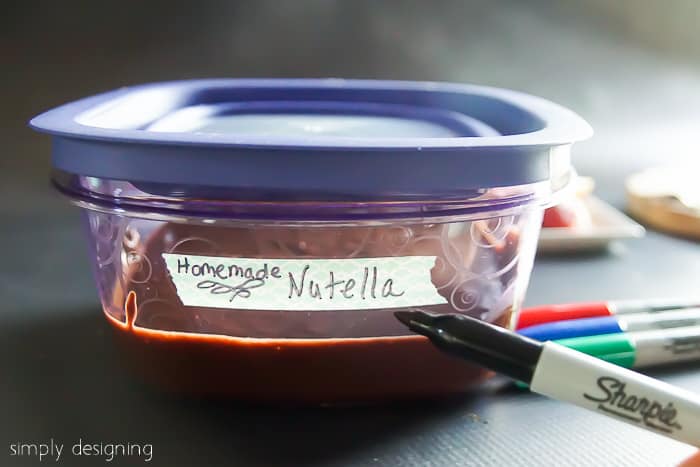 You do not need to refrigerate homemade Nutella recipes, but nuts can spoil over time and since I made a double batch (yum!) I want to make sure it lasts a long time. I put this in my refrigerator and couldn't believe how fast my little ones discovered it...and ate most of it.  But I don't blame them...it is delicious!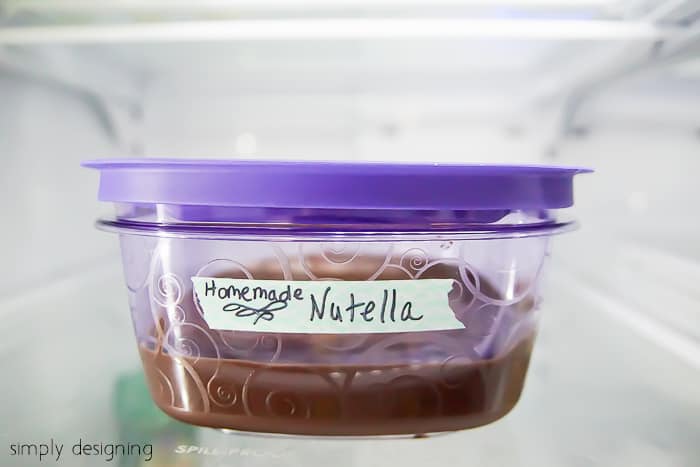 Needless to say, my Nutella recipes are a huge hit in my home!
One of my personal favorite ways to eat this is to add a bit of my homemade Nutella onto a piece of sourdough or french bread toast and sip a perfectly brewed cup of herbal Peppermint Tea!  And the peppermint tea I received from Signature Tea Company is fabulous and yes today it was my creative juice!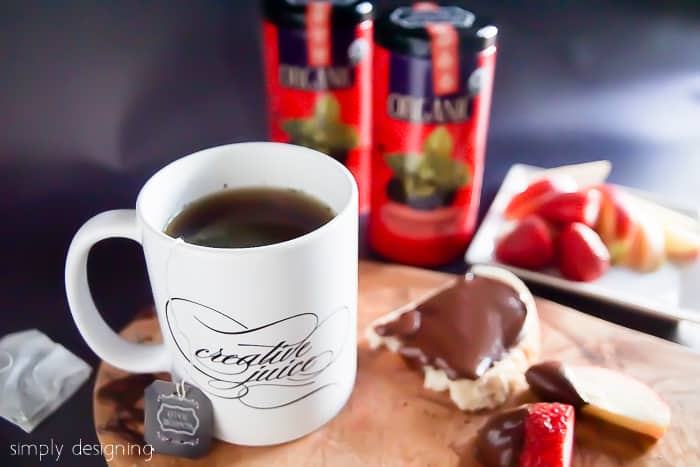 I don't drink coffee and I don't drink much tea, but every once in a while, a cup of herbal tea sounds yummy.  Peppermint is my favorite because it is soothing and not too sweet (which makes it a great pairing to the chocolatey Nutella).  And this brand is one of my favorites!
You might also enjoy: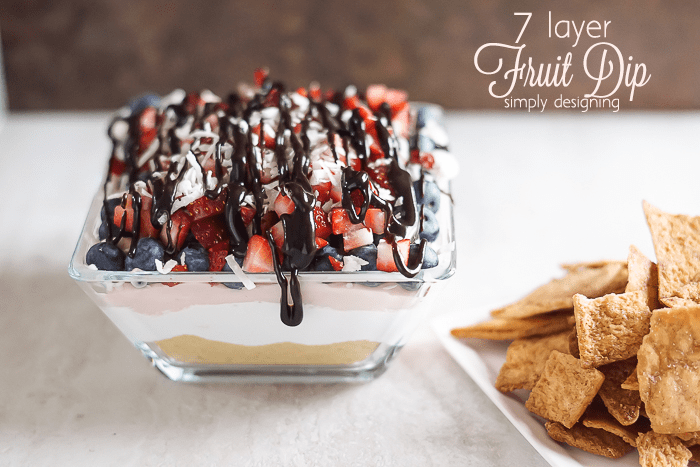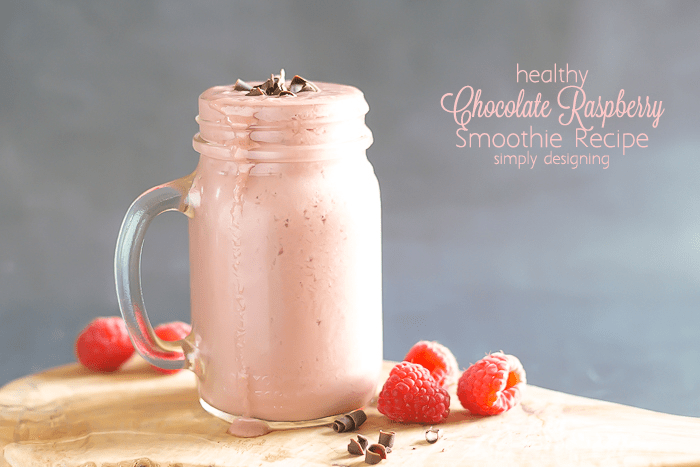 Healthy Chocolate Raspberry Smoothie