Goodness I just love creating!  Creating puts my soul at peace and it is a wonderful way to turn your house into your home!   I have done so many projects in my home but wanted to turn my attention to the outside of my home this summer, in particular, to my front porch.  My front porch is small and while we have worked to add fun touches to it like beautiful landscaping around the porch (thank you hubby!) and a fun industrial planter box, we have this one wall on the left of the entrance that has always been fairly plain.  So this summer I decided to spruce it up with a DIY Farmhouse Shelf or two!  (ok I made two!)  And I really just LOVE how they turned out!  This farmhouse shelf is the perfect way to add vertical planters to the side of your home while also adding some farmhouse style and pretty plants to your space as well!  They might be my favorite project of the summer so far!  So today, I am showing you how to make a farmhouse shelf!  Woot woot!

How to Make a Farmhouse Shelf
Aw isn't this farmhouse shelf just all kinds of fun!?  I love it so much!
A big huge thank you to Kreg who sponsored this post today.  BuildSomething.com is Kreg's project plan site and you can see my whole post about how to make a farmhouse shelf over HERE.
But don't worry, I have a few fun sneak peak photos of my farmhouse shelf because this project seriously makes me so crazy happy!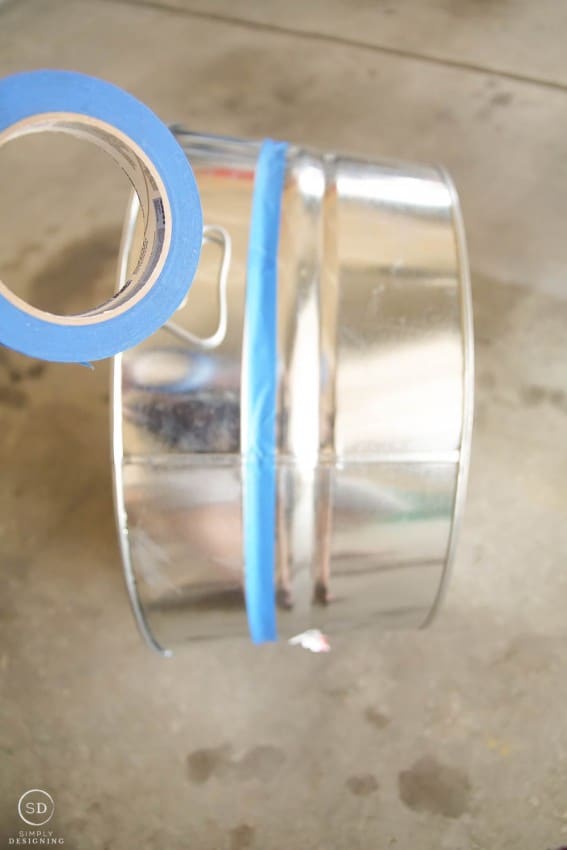 This project starts with a galvanized tub!  Oh man there are so many fun ways to use galvanized tubs!  But using it as the base to make my farmhouse shelf might be my favorite!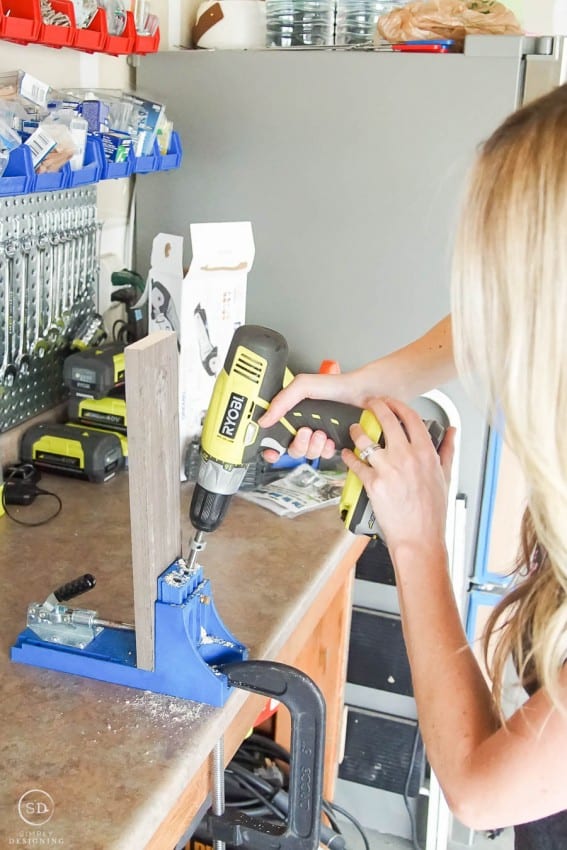 I also used my Kreg Jig which is one of my favorite tools ever!  I used this to help create the box on the inside of this shelf.  But be sure to read the full instructions because I share the cut angles for my boards and you will want those to be sure this fits into the tapered tub correctly.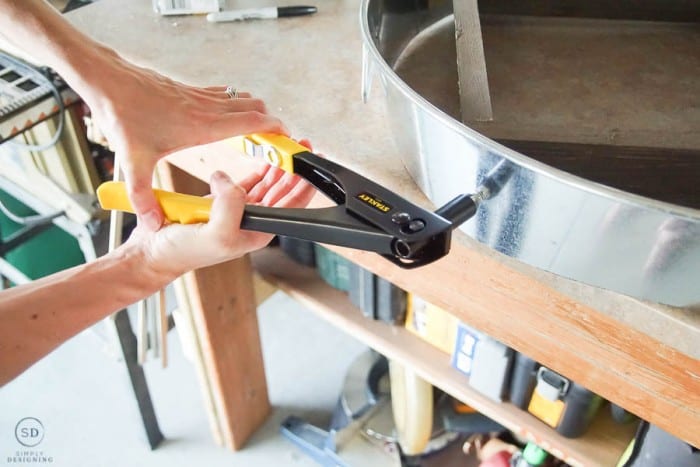 I used an L Bracket and a hand Rivet tool to attach the wood shelf to the tub!  It gave the outside of the tub such a nice and clean finished look.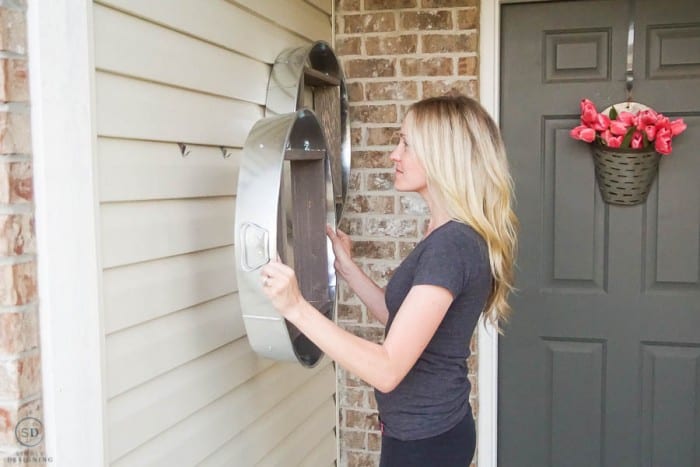 I didn't want to permanently attach these to my siding, so I used vinyl siding hangers to hang my farmhouse shelves.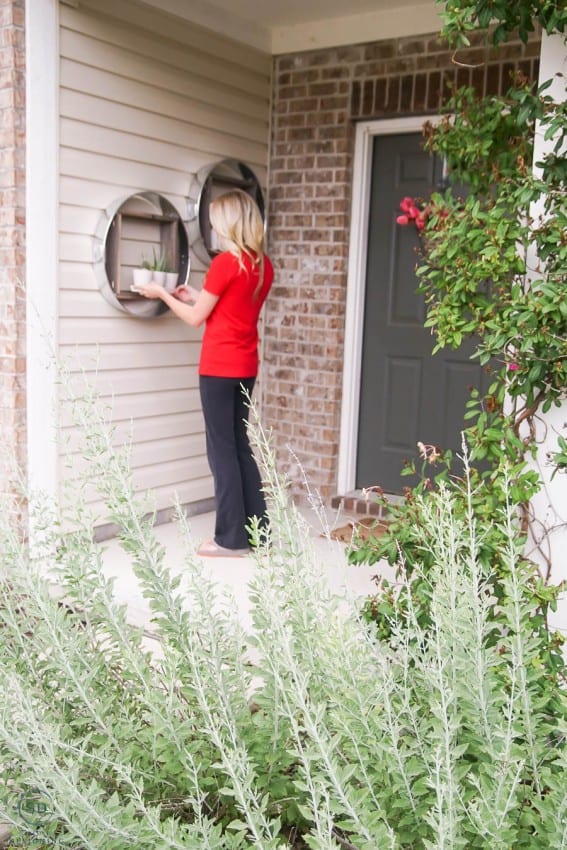 And then I potted cute plants to add to my DIY shelves!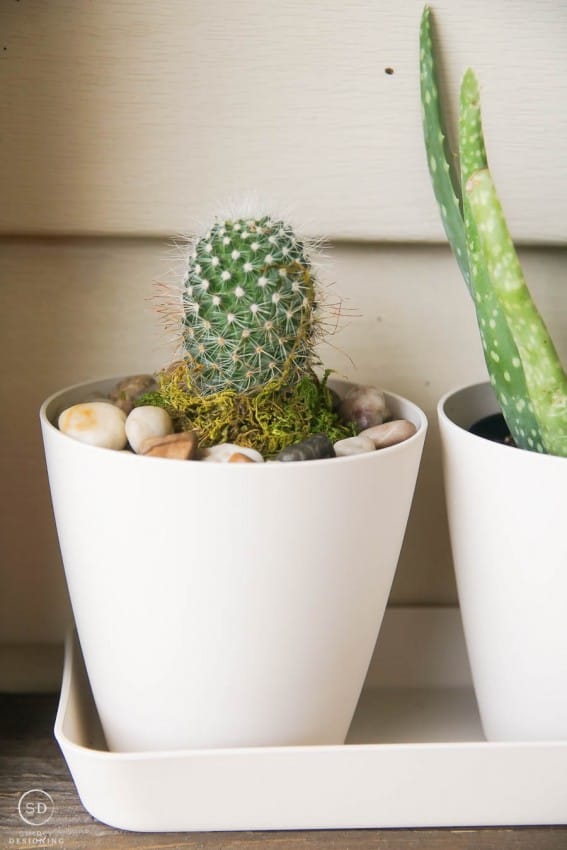 Isn't this little cactus super cute!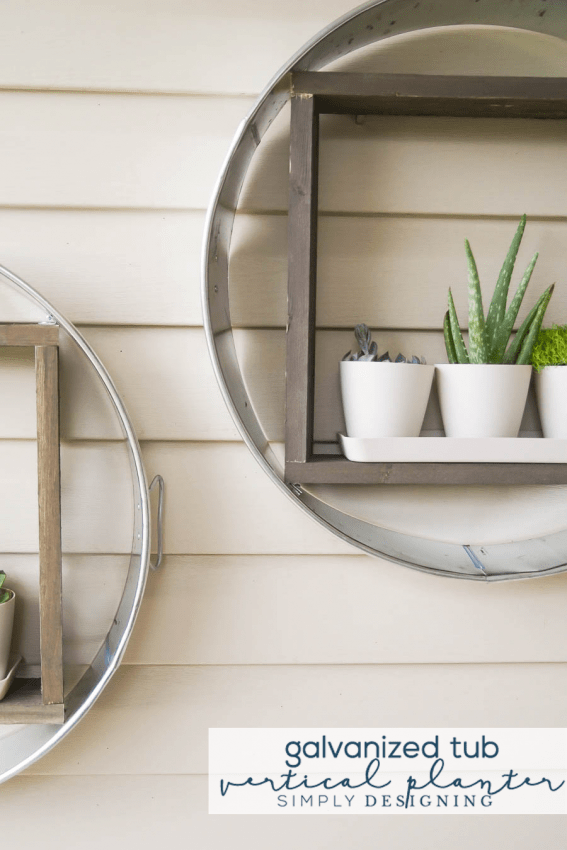 I just love how this farmhouse shelf adds a beautiful and warm welcome to my front porch!  What a great way to greet my guests!
Remember to get all the details, supply list, cuts and the full tutorial here.
You might also enjoy:

How to make an Industrial Planter Box