With Christmas just around the corner, I wanted to share how to make farmhouse Christmas ornaments with you! Inspired by my Farmhouse Christmas Wreath here, I decided to take small embroidery hoops and make Christmas tree ornaments with them, and I just love how they turned out! Keep reading for all the details and a complete supply list!

Thank you to HomeRight for sponsoring this post. All opinions are mine. Affiliate links are included for your convenience. Thank you for supporting my blog.
How to make Farmhouse Christmas Ornaments
Farmhouse decor is still totally in and I love it so much because farmhouse decor:
does not have to be perfect
can be easily created by you
works with almost any decor style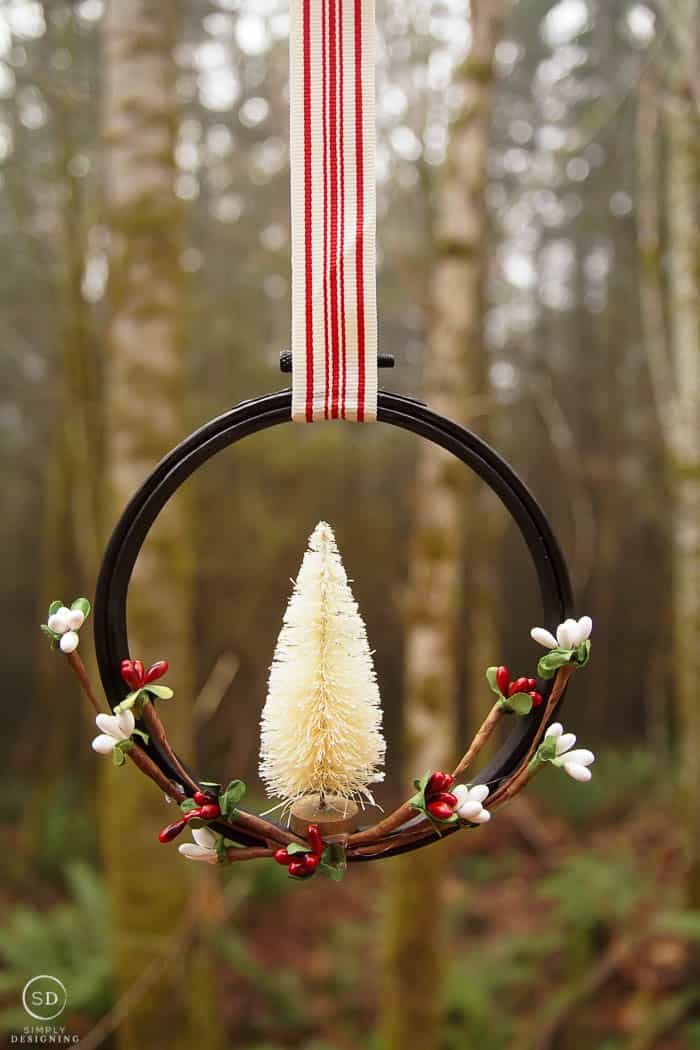 These DIY farmhouse Christmas ornaments ended up taking on a life of their own. I bought a few decorations I didn't even end up using, but that's ok. I love to have extra supplies at home and use what I find I love at the time of creation.
I decided to only use the embroidery hoops, berries and bottle brush trees. But I did pick up some cute little bottle bush wreaths I didn't end up using.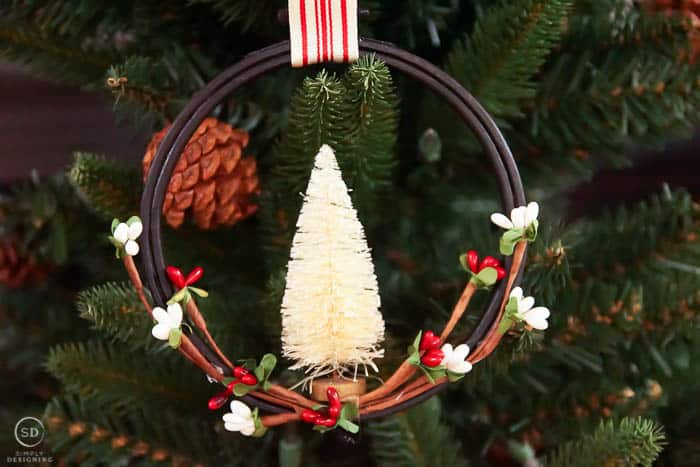 These ended up being simple, elegant, farmhouse-y and just the perfect ornament to add to nearly any holiday tree!
I am seriously so in love with these!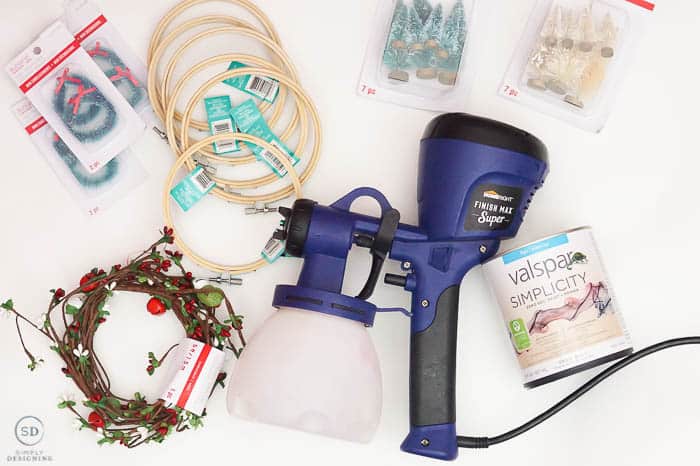 To create these DIY embroidery hoop farmhouse Christmas ornaments, you will need:
DIY Farmhouse Christmas Ornament Supplies:
Disposable Painting Tarp (optional)
Black Paint
Hot Glue Gun (low temp)
Berries
Bottle Christmas Trees
Ribbon
Other décor (optional)
How to make a DIY farmhouse ornament:
First I set up my Medium HomeRight Spray Shelter. I typically use a disposable tarp in my spray shelter when painting, but for some reason, I forgot to snag one, so I got creative and used an opened brown paper bag instead. It isn't pretty, but it totally gets the job done and is a free option. (Yay for free!)
Using a spray shelter for painting projects is so wonderful because:
it pops up super fast
it keeps projects safe from wind
it keeps projects safe from dust
it keeps projects safe from gentle rain
when I am done painting, it folds up like a car shade and is super easy to store
After I set my spray shelter up, I laid the embroidery hoops down on the paper bag.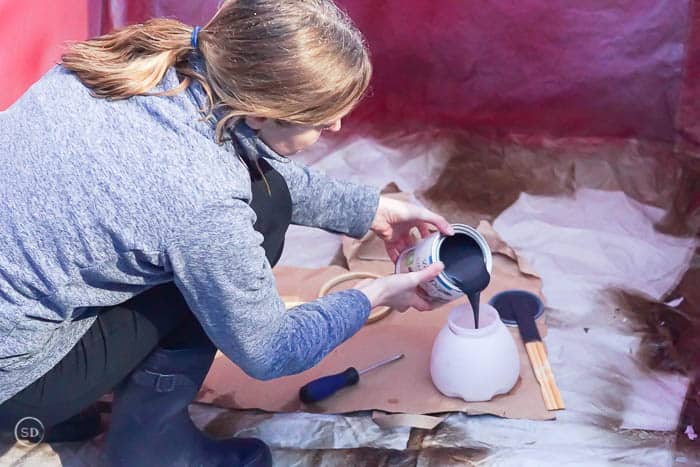 Then I poured my black paint into my HomeRight Super Finish Max Paint Sprayer with the green tip on it.
PRO TIP: stir and strain your paint before pouring it into your paint sprayer container.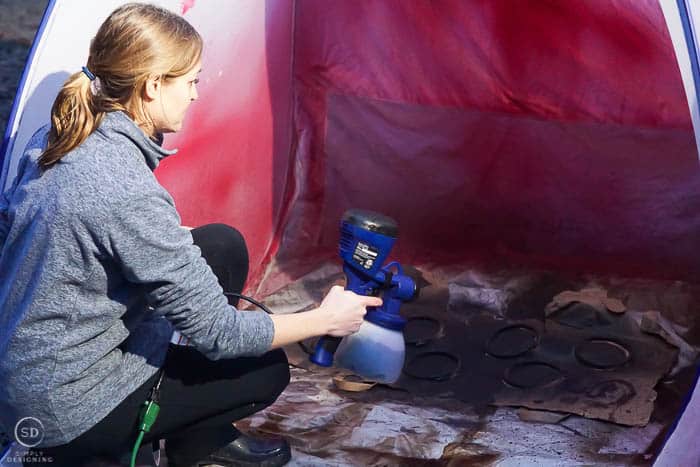 After my paint sprayer was prepared, I simply sprayed my embroidery hoops. This was insanely simple and took just a few minutes to spray all of the hoops, front and back.
I liked the look of these hoops with only one coat of paint, but you can do two coats if you prefer. Don't forget to paint both sides.
Once these hoops were completely dry, I was ready to add decorations to them.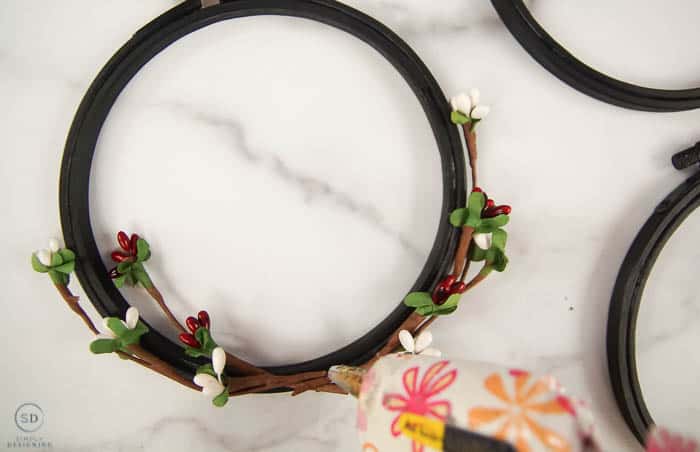 I used my low-temp hot glue gun and added berries to the hoop along the bottom, going up both sides.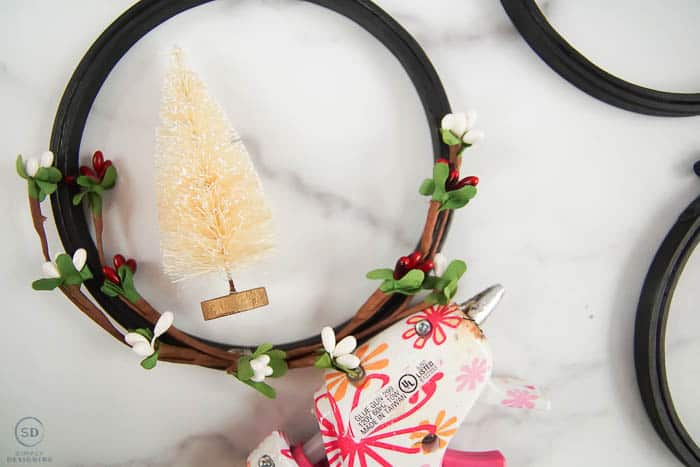 Then I added a bottle brush tree in the center.
I had a few other things I could have added to these like bottle brush wreaths and smaller trees, but I really loved the simplicity and beauty of these ornaments with only the berries and one large tree in the middle. But feel free to make these your own any way you like.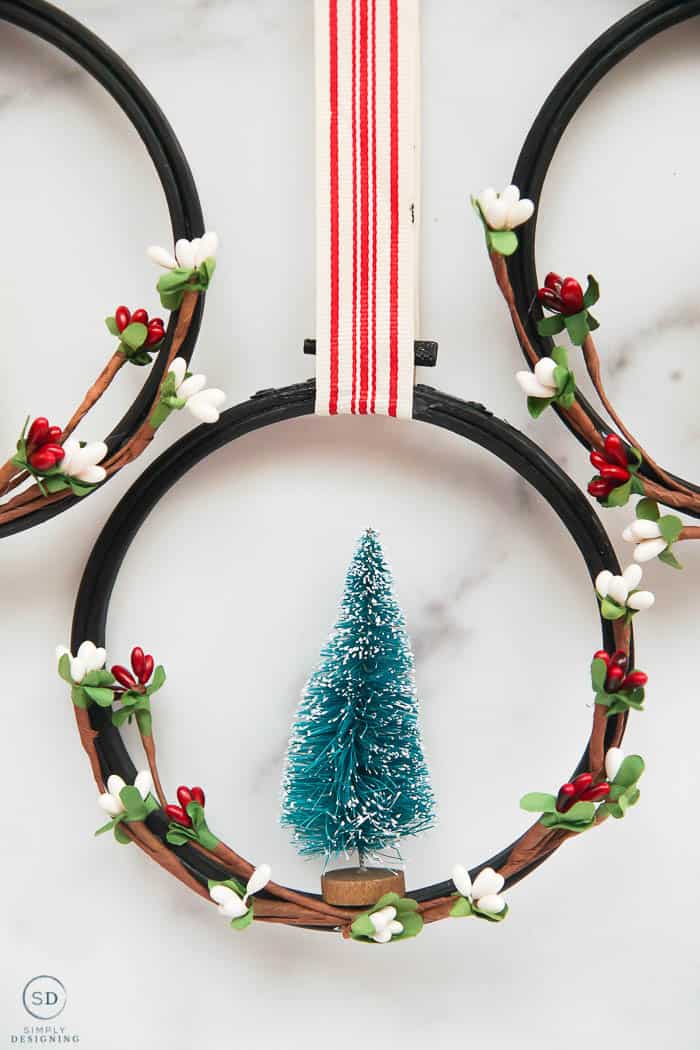 I added cute ribbon on top and these ornaments were complete!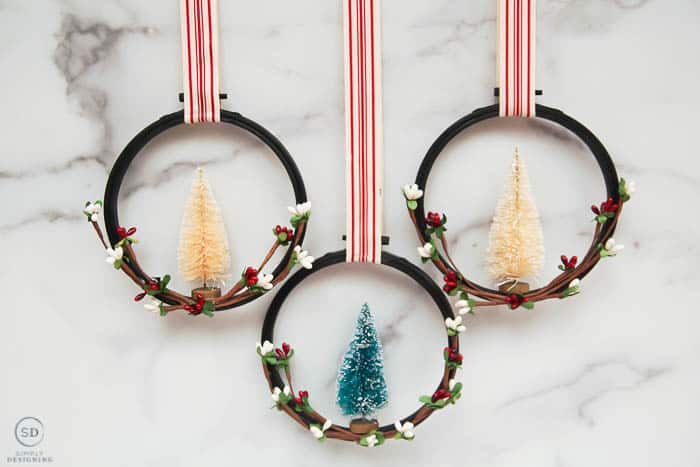 I think they look absolutely adorable!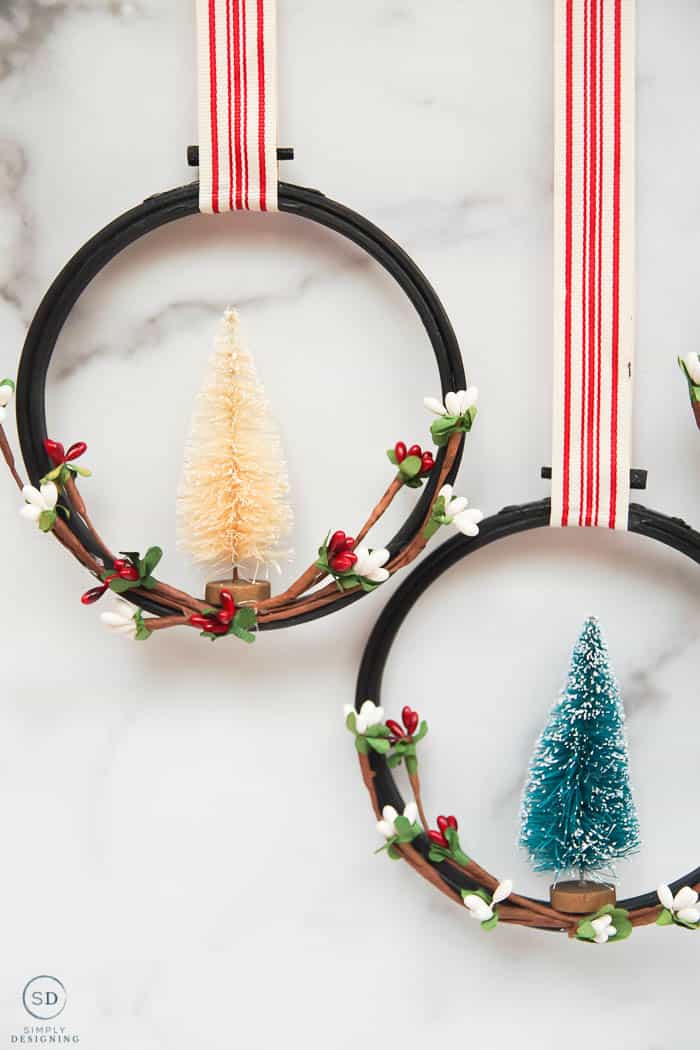 And they look cute on my tree too!

Do you like making your own ornaments or buying them at the store?
If you like this post, you might also enjoy these posts: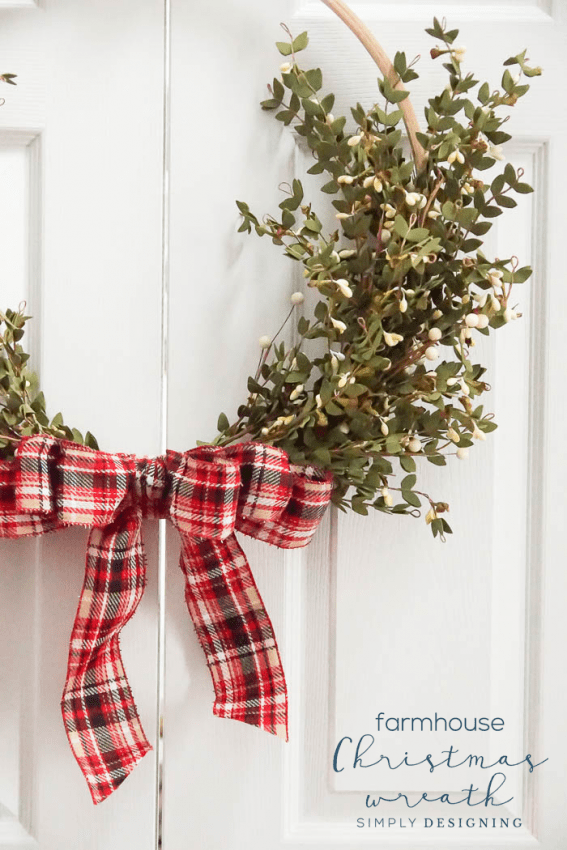 How to make a Farmhouse Christmas Wreath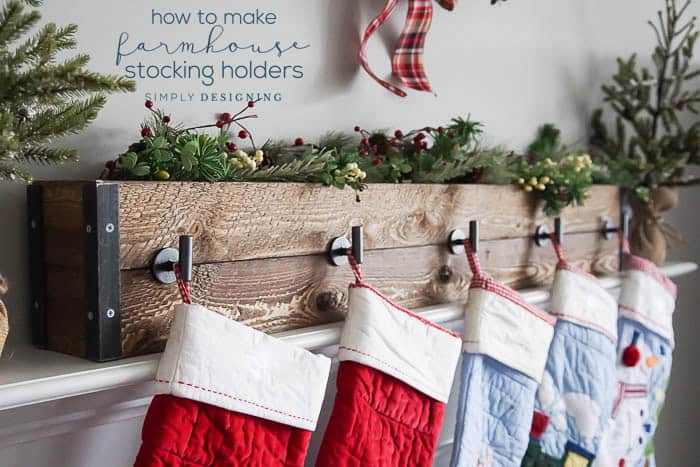 How to make Farmhouse Stocking Holders