Is the weather finally warming up where you are?  We had days and days of rain, but I am finally seeing the sun again and it is not super cold.  I am enjoying spending some time outdoors again and when it is time to be outdoors, that means it is time to spruce up your front porch, planters and even gardens with flowers and plants!  Yay!  I love love love having bright colored flowers near my front door but we don't have a large porch.  So I decided that it would be really fun to create and build my own industrial planter boxes for my home!  I love how simple these are to make and I love that I can add a little rustic and industrial charm to the outside of my house!  So I am thrilled to be able to show you how to make industrial planter boxes today.

How to Make Industrial Planter Boxes
My favorite part about these industrial planter boxes has got to be the pretty angle iron!  Yes, I know, I am completely and totally addicted to using angle iron in my projects around my house!  But I think it is pretty and adds a beautiful industrial touch to things.  In the case of these DIY planter boxes, it adds a but of an industrial feel to it but they also are the legs for the planter!  So it is functional and beautiful!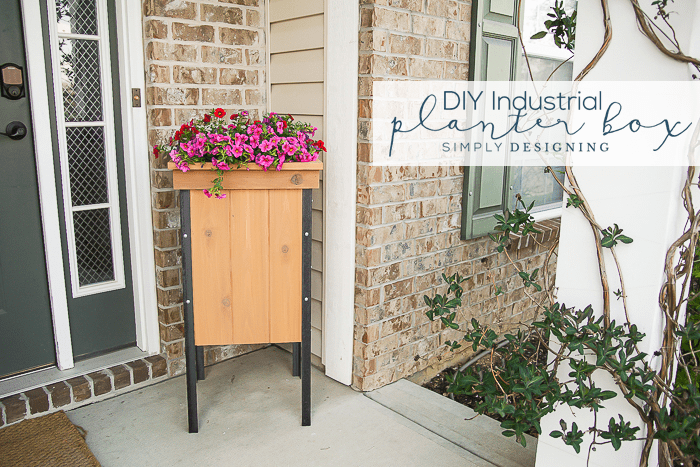 I also love the cedar siding that we choose to make these wood planter boxes with.  They are beautiful boards and cedar is such a good wood choice for any outdoor project.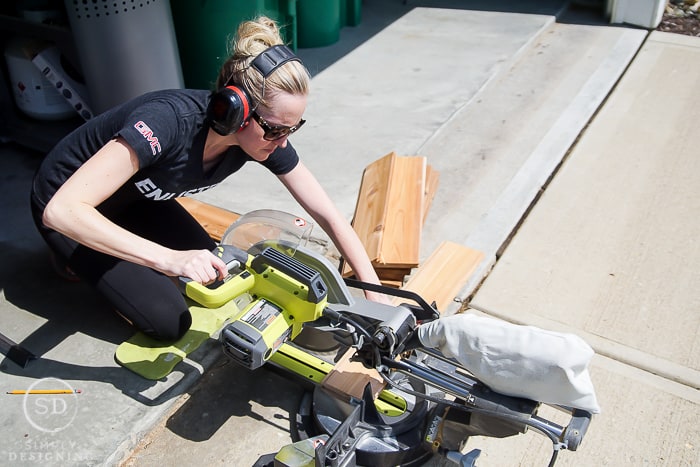 And I walk you through how to make this step by step, from cutting the wood...
To putting it together...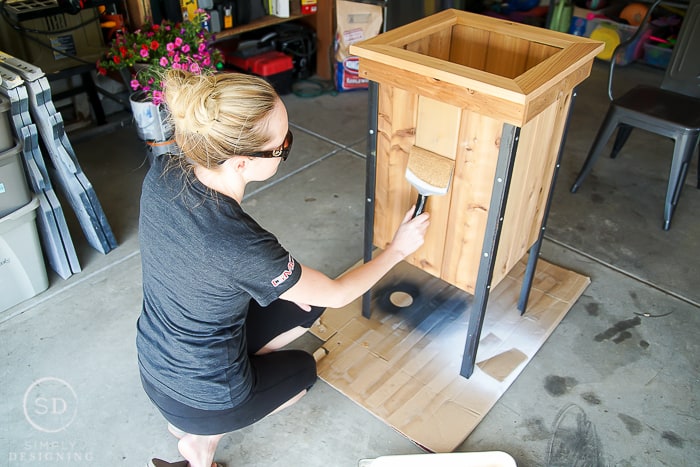 To staining it!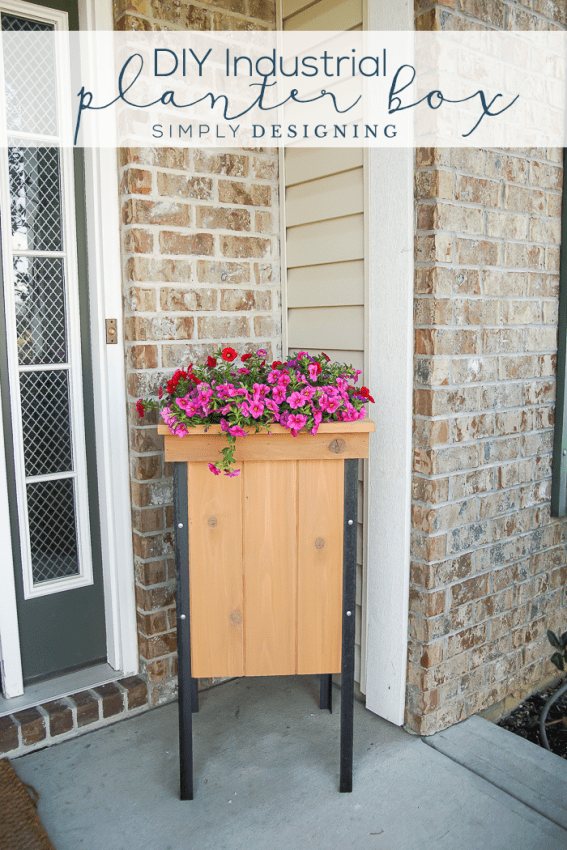 You might also enjoy: