Good morning good morning!  I wanted to share a really fun project with you today, one that was really easy but made a huge transformation!  We painted our high chair.  I know, I know.  Crazy right!?  Well here is the deal.  I am on my last baby, and we have a wood high chair that we LOVE but I didn't want to buy a new one for my last baby because it was showing wear and it was bright red.  Yes...bright red.  Bright red was fun and totally in style when I bought this.  (I actually still really love red!) But it really doesn't work in my kitchen.  It was just a bright...outdated...well-loved...high chair.  So we decided to repaint a high chair and I wanted to share how to do it with you!  It is a project that IS completely do-able and it can add new life, hide imperfections and give longevity to your furniture.  You can also apply these same principles to ANY piece of furniture!  We just happened to repaint a high chair.  But this would work with a desk, a nightstand, a table...anything!  So roll up your sleeves and get painting!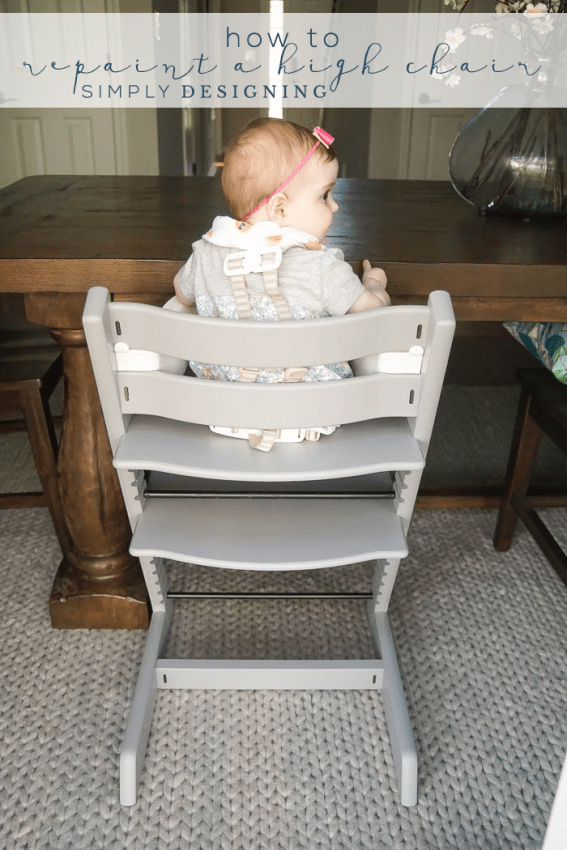 How to Repaint a High Chair
This is what the high chair looked like before I repainted it.  It was a really bright red.  What you can't see is how the paint has worn and how well-loved it really looked in person.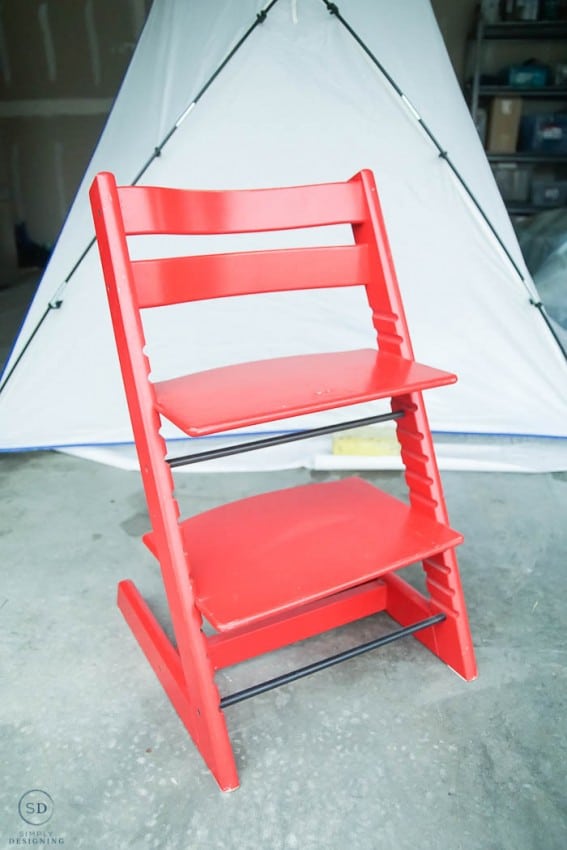 And after a quick sanding, priming and painting, this high chair took on new life!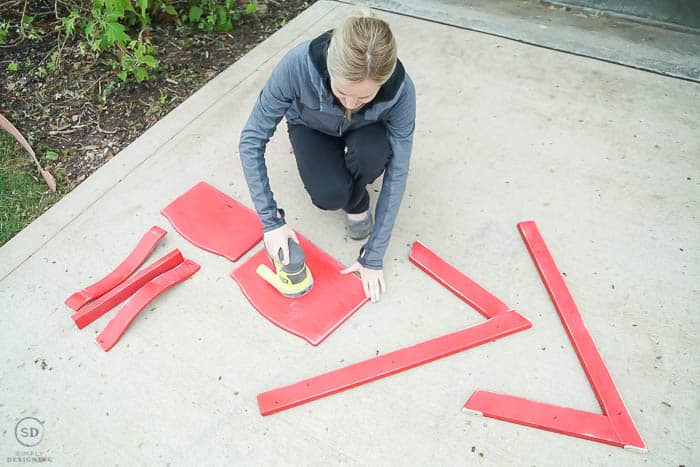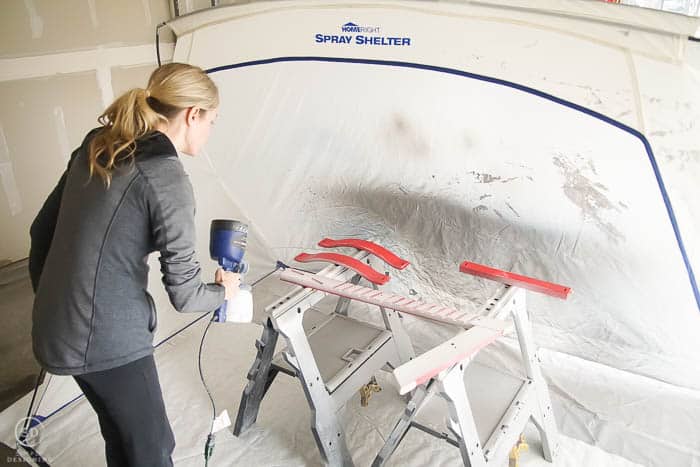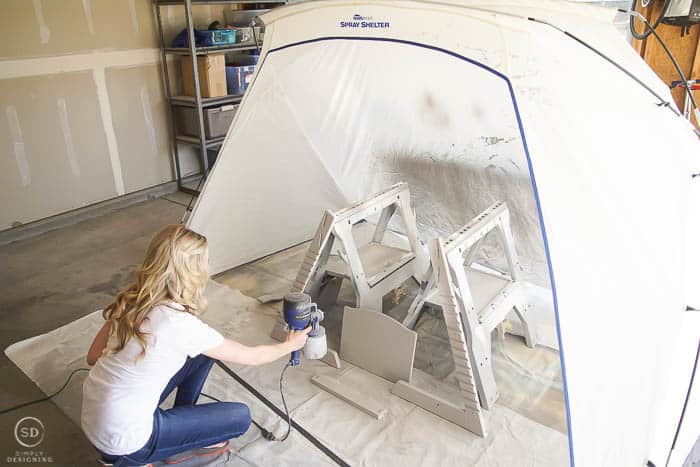 I just love how pretty it looks in GRAY!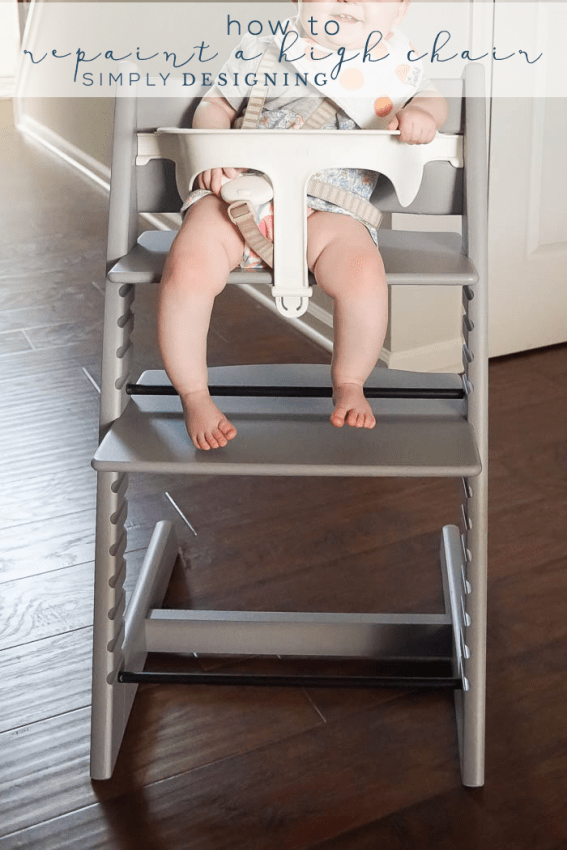 I love having a high chair that matches my kitchen!
Click HERE to see the whole project.
And then come back here to check out these other posts you may enjoy:

Farmhouse Office Makeover