I can't believe how quickly Father's Day is approaching, and I don't know about you, but I always have a hard time finding the perfect Father's Day Gift for my dad and for my husband! This Leather Keychain idea here has been a bit hit in the past with the fathers in my life, but this tasty idea is also sure to be a hit! This year I have come up with a really fun and simple gift that is perfect for any dad! It only takes a few minutes to put together, is inexpensive and can be customized to fit your dad (or husband) easily! Here is my Hugs and Kisses Father's Day Gift!
Affiliate links may be included in this blog post. By clicking on them, and purchasing something, I may receive a small affiliate income from it. Thank you for supporting my blog!
Father's Day Gift
Supplies needed to create this Father's Day Gift:
The first task at hand is taking the label off of the front of the little clear container. It was actually a little harder than imagined so take your time. I prefer to use Lemon Essential oil to get sticker residue like this off, but you can also try glass cleaner or Goo Gone to help remove any residue that may be left.
Second, I wrote on my label with my chalk marker. I did this before putting the label on the container because I knew it would be a lot easier to write on a flat surface! I don't always love my handwriting so I tried this several times until I finally got it right.
Because I wanted to put Hershey's Kisses and Hugs candy in the container, I simply wrote "Hugs & Kisses." But you can write Happy Father's Day, We Love You, #1 Dad or any other fitting phrase! Again the options are endless so you can truly customize this to fit your dad or husband!
After you have written on your label, simply adhere it to the center of your container.
Then take Sparkle tape, ribbon or any other embellishment to help make your container a bit more fun! I chose to keep mine simple and simply put a row of decorative tape along the top and bottom of the container! It adds a little something without being overly decorated. It is simple yet handsome and makes a perfect gift for any guy!
Then you simply fill the decorated container with the treats of your choice!
This is definitely a gift that comes together in just a few minutes and it is easy enough to have your kids create nearly all by themselves! Which makes this a great Father's Day gift!
Happy Father's Day!
You Might Also Enjoy: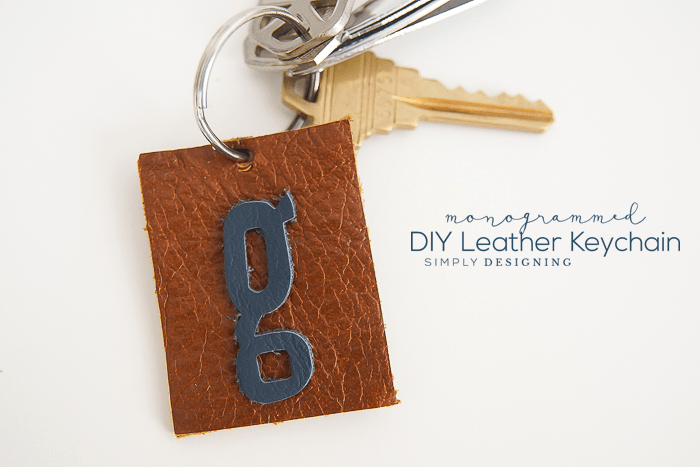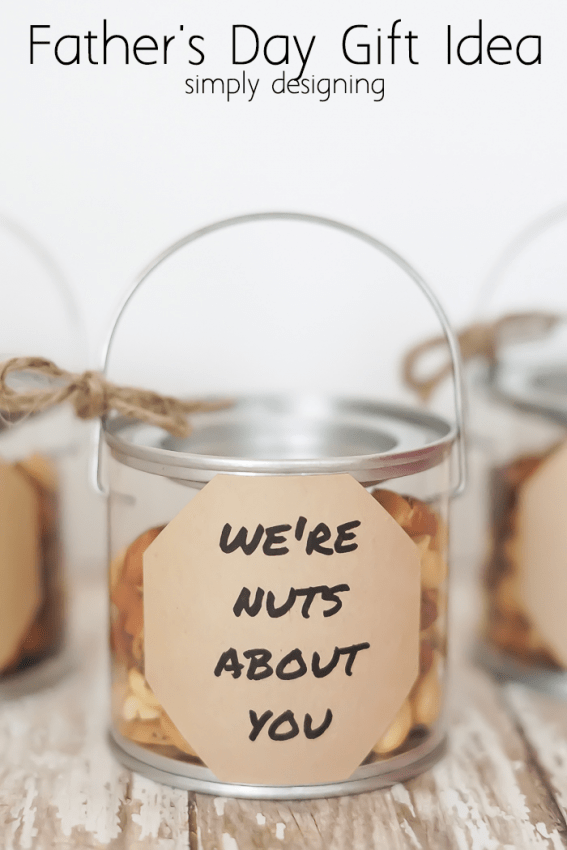 Nuts About You Father's Day Gift Idea