There is one project from my office update that I haven't shown you yet, my industrial DIY Printer Table.  I needed a place to put my printer and so we created an industrial DIY Printer Cart for the space and I just love it!  I just love a good DIY project!  And my fun office and Craft Room was one of my favorite projects from last year.  It has been so fun to have and use and I just love how it has a clean and industrial feel to it.  We created this printer table in the same manner that we made my Industrial Rolling Paint Storage here, but we made it bigger and wider and perfect for the space I have and fit the printer.  We actually built an outdoor beverage cart just like this last year...gosh I must just love this fun industrial style!  Anyway, this Industrial DIY Printer Cart was a really easy build and I just love how it turned out!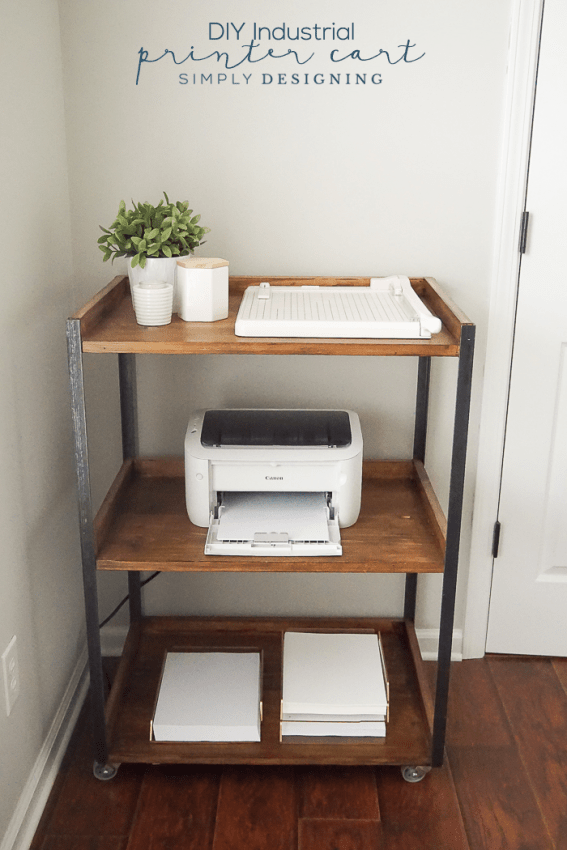 How to make an Industrial DIY Printer Table
I love how fun and easy it is to DIY an industrial look in your home without a lot of time or expense.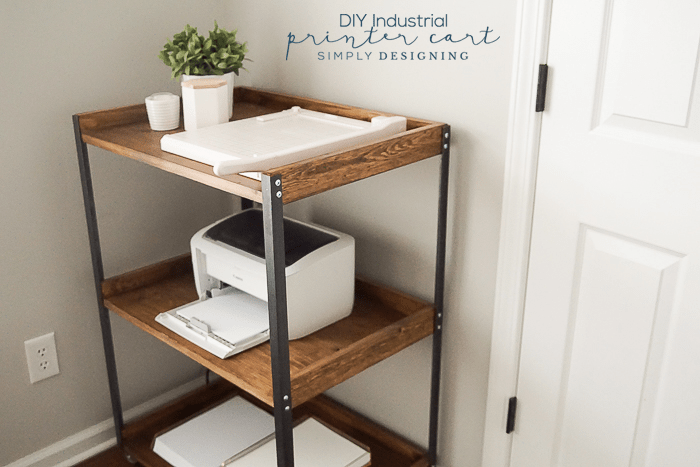 And I just really really love how my DIY printer cart turned out!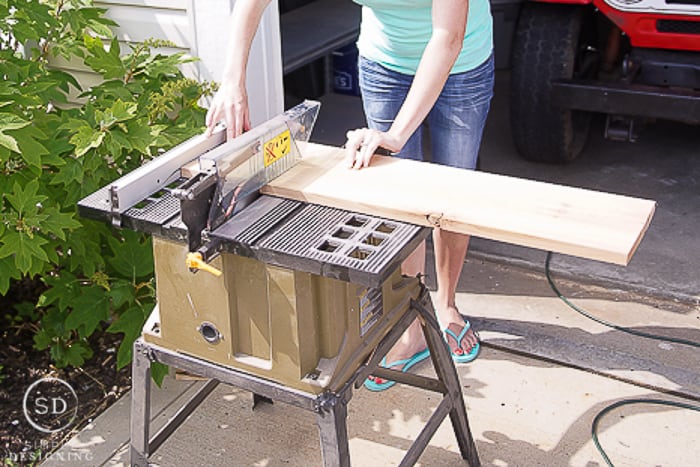 We cut 10" wide boards to the width we wanted the overall printer table to be.  We cut 6 boards in total to the same length.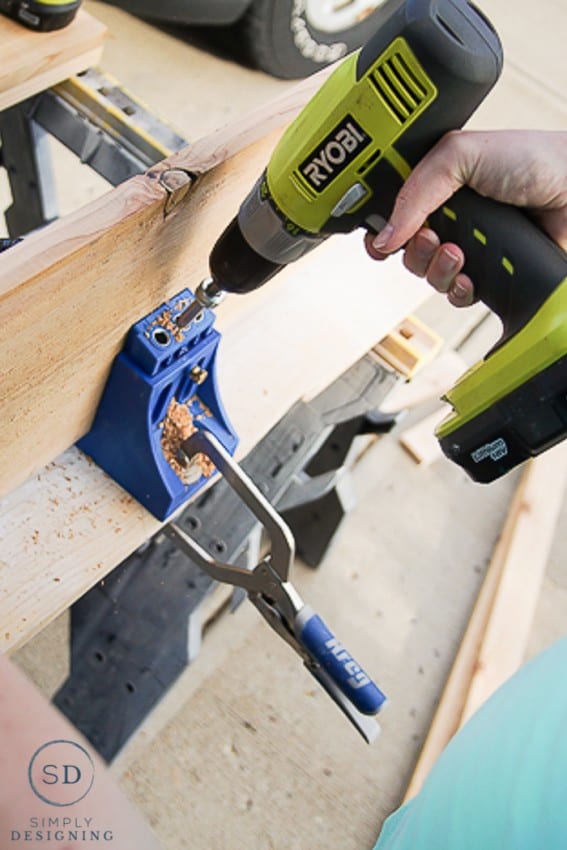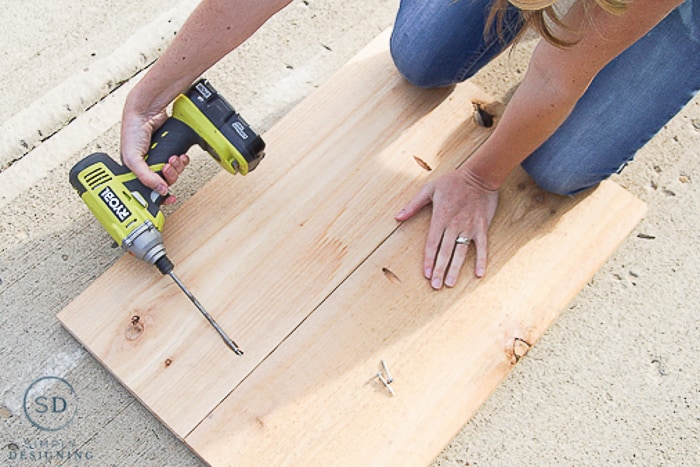 We used a Kreg Jig to secure two of the 10" boards together.  So we ended up with 3 sections that would be our shelves.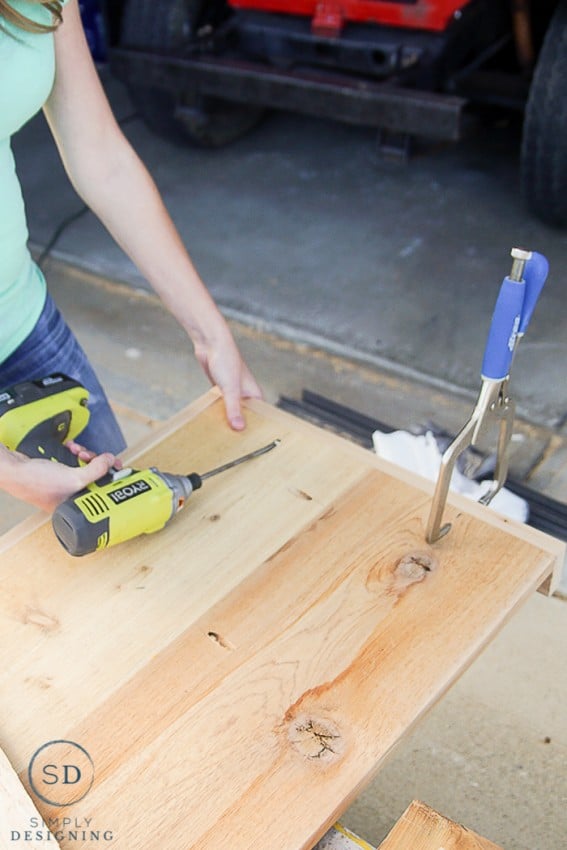 We cut 1" x 3" boards to frame the shelves in and we attached them to the sides of the shelves using wood glue, and using pocket holes from the underneath side of the shelf into the frame boards.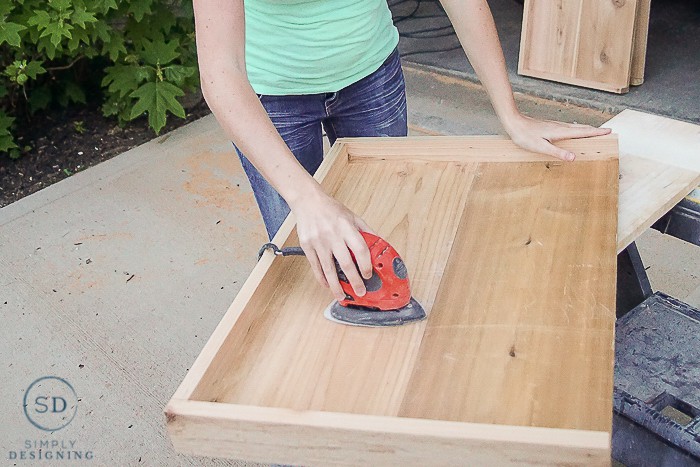 After we were done creating our shelves, we sanded all of them down.  And then we stained them.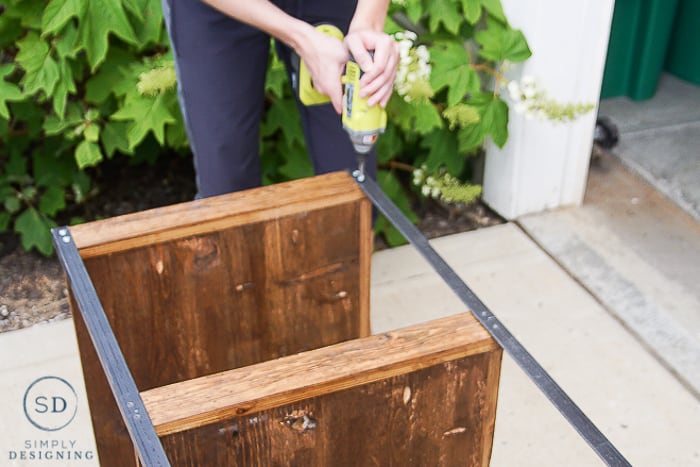 After the printer table shelves were dry we pre-drilled holes into the angle iron and screwed the shelves in place.  We used a level to be sure everything was level and perfectly in place.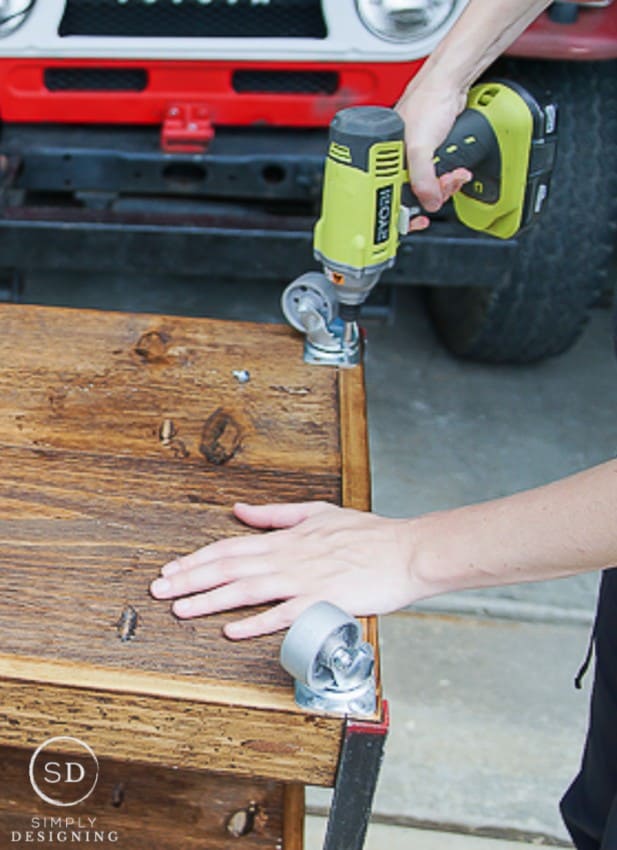 Then we added casters to the bottom of the printer table.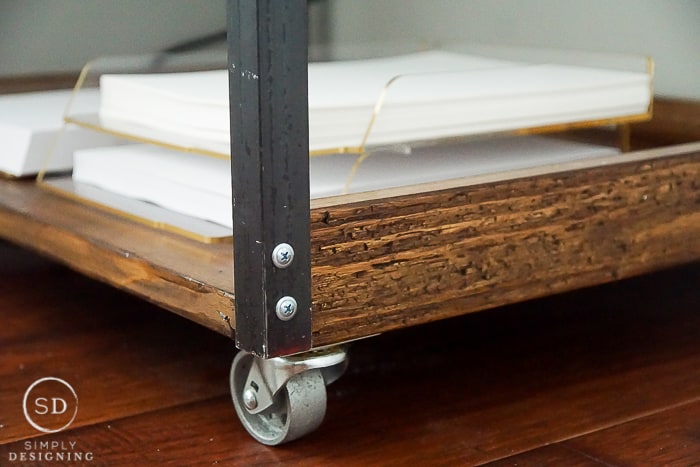 And that's it!  This is really such a quick build and packs a lot of punch for awesome printer and storage space and it's so fun and stylish too!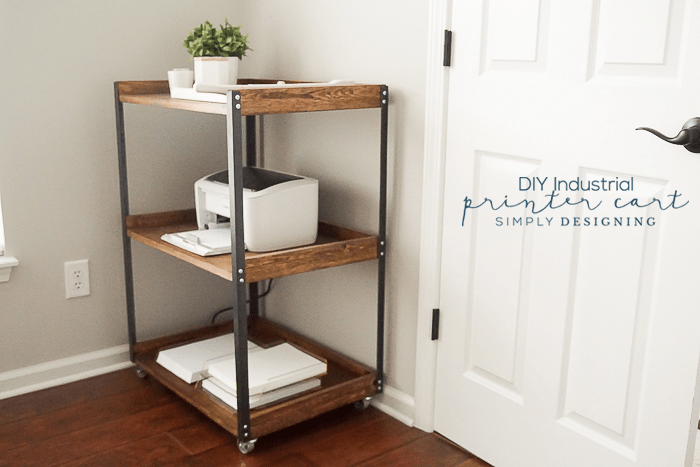 And this fits perfectly in my industrial craft room!  You can read more about my industrial craft room HERE.
I am so happy to be participating in a big roundup of other amazing bloggers with fantastic office spaces!  Click on the images below to see more great ideas!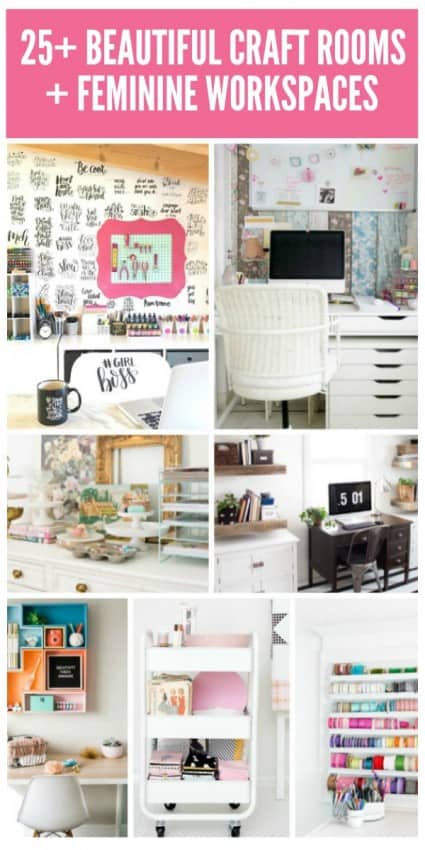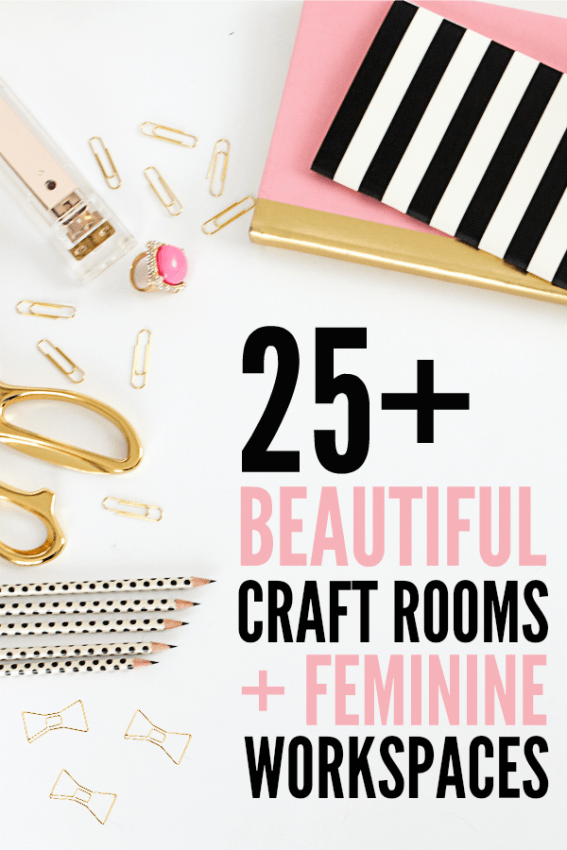 If you liked this tutorial on how to make a printer table you might also enjoy some of the other posts about my craft room: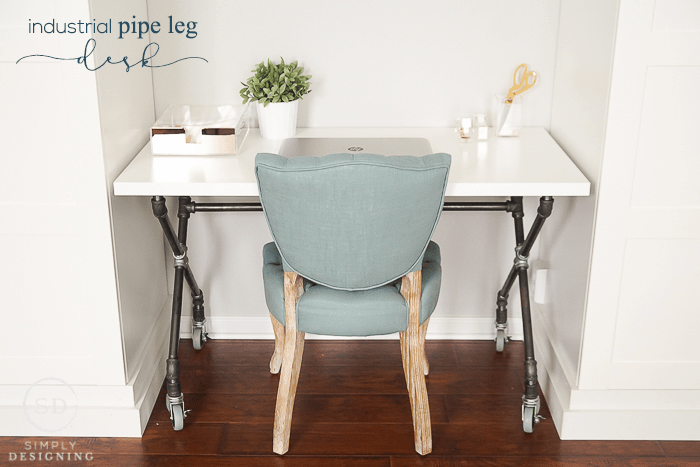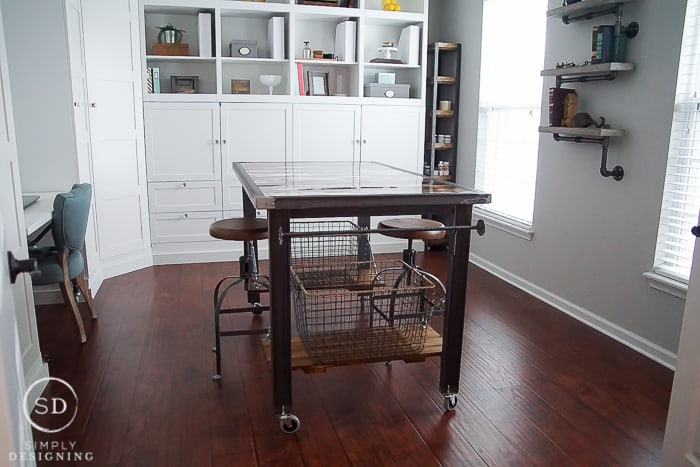 Industrial Work Table with Barn Wood Top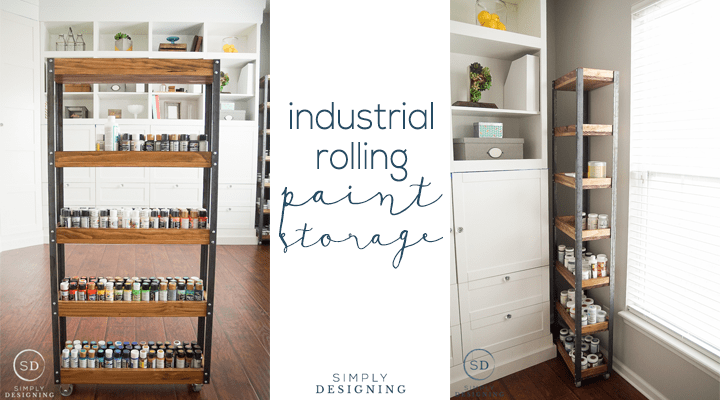 Industrial Rolling Paint Storage