After the morning rush is complete and my children are on the bus headed for school, I like to go around the house and do a quick straighten.  Inevitably someone hasn't put their dishes in the dishwasher, a random sock is left in the hallway (I hope they had two socks on their feet when they got on the bus...but I don't really know to be honest...), there is a lovey usually stashed on a chair and a toy or two on the table.  I am trying to teach my children to pick up after themselves (I've been working on it for years) but with the rush to get out the door in the morning, things inevitably get left out of place.  At this point in the morning I have two options.  I can leave everything where it is at, try to ignore it all day and not let it bother me, or I can pick it up for them.  I have a hard time ignoring it.  But I also don't want my children to think that if they leave it out, I will pick it up for them.  So I decided that I needed a third option.  I have wanted stair baskets for a long time, but I don't actually like the look of most of the stair baskets you can buy.  They just aren't my style.  And since my staircase is front and center as you walk in my front door, I wanted something that I actually love!  And after a lot of looking, I finally found the perfect thing to use for my Industrial Stair Baskets!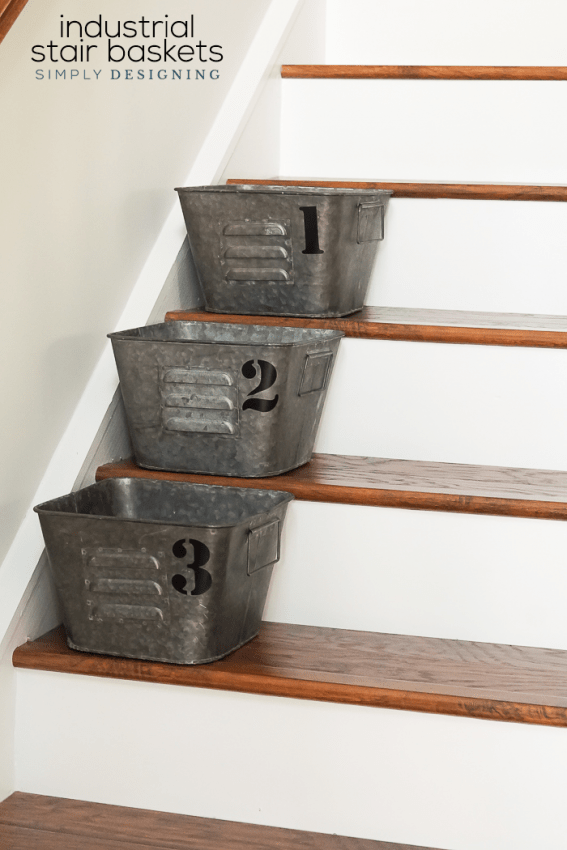 I fell in love with these metal baskets the moment I saw them at Hobby Lobby.  They are so fun and they are the perfect size.  They are also the perfect industrial style for my home.  I bought them when they had all metal on 40% off sale, so they were also under $10 each!  Wahoo!  So I snagged three of them and decided to customize them at home with a bit of vinyl.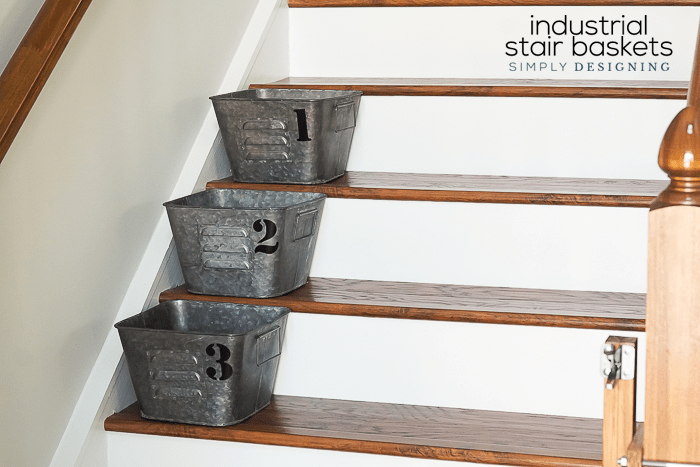 A big thank you to Expressions Vinyl for making today's post possible.  All opinions and ideas are my own.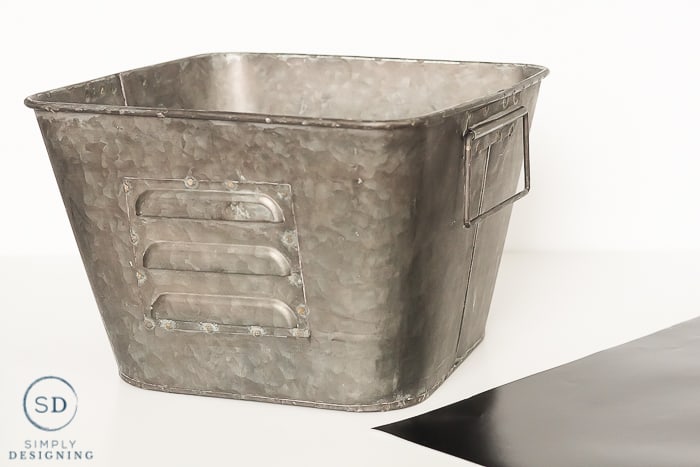 To create your own Industrial Stair Baskets, you will need: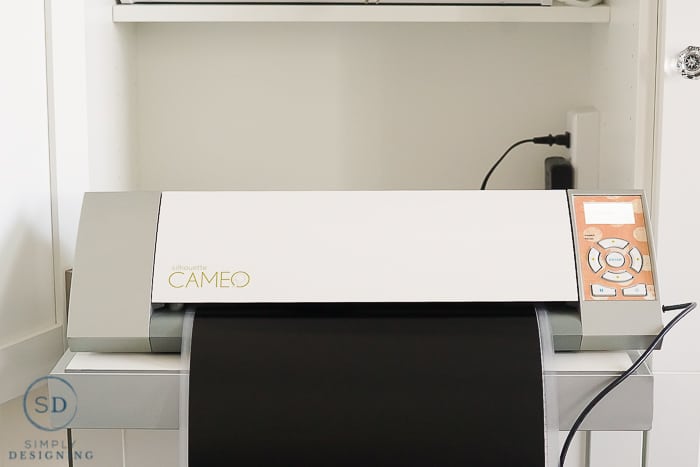 You will begin by designing your numbers in the Silhouette Studio Software program.  I choose the font "Stencil" and sized my numbers to 300 pts.  Then I cut the vinyl numbers out using my Silhouette CAMEO.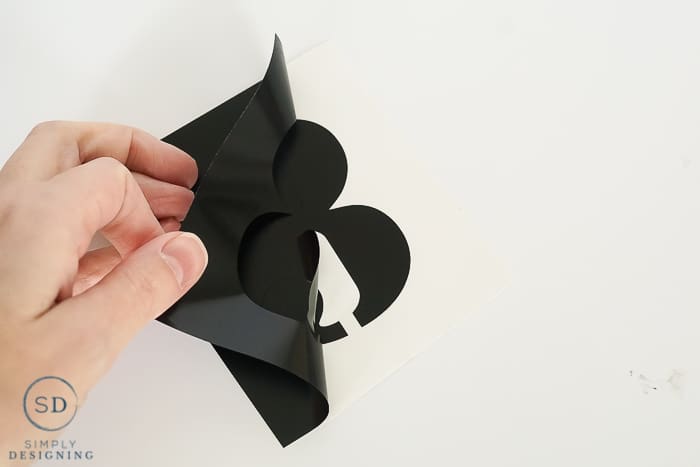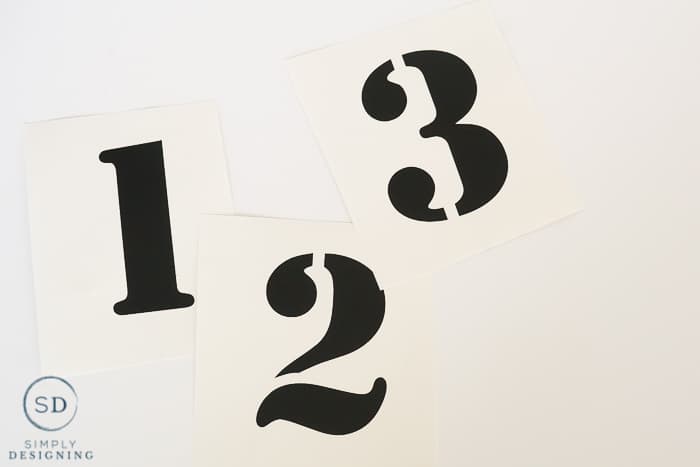 After the numbers were cut, I used scissors to trim around the numbers and then I weeded the excess vinyl from the backing sheet.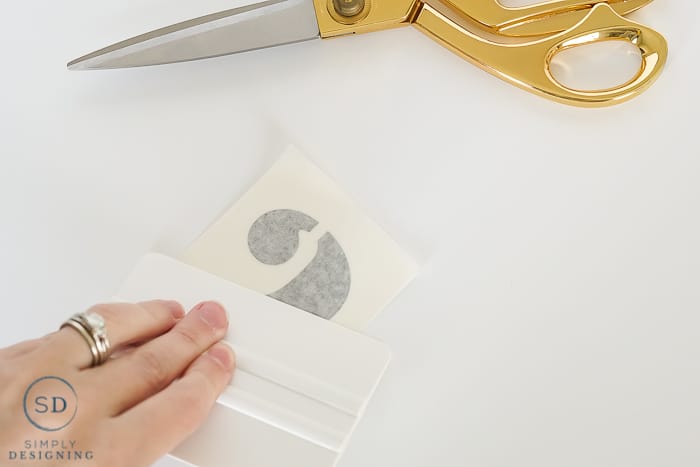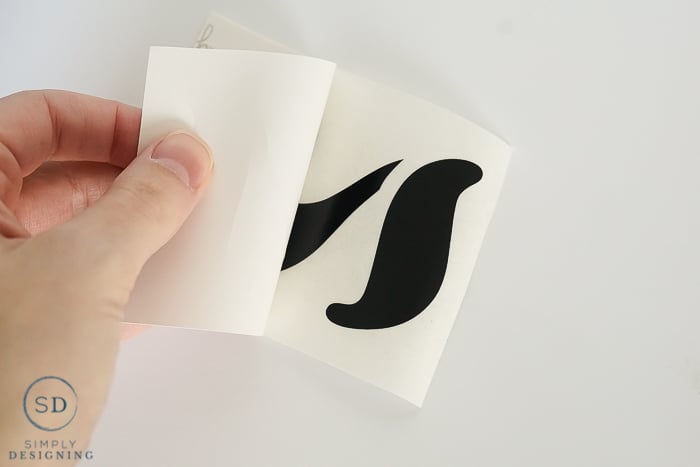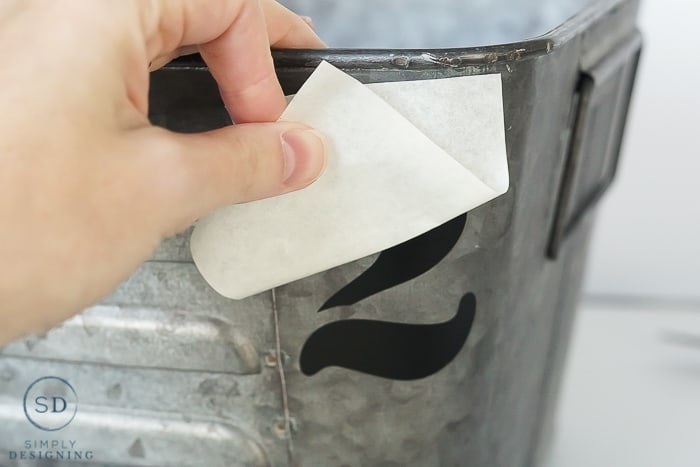 Then I applied a piece of transfer tape to the top of the number, peeled the backing tape off, then placed the vinyl onto the metal stair basket.  I rubbed the vinyl onto the basket and then removed the transfer tape.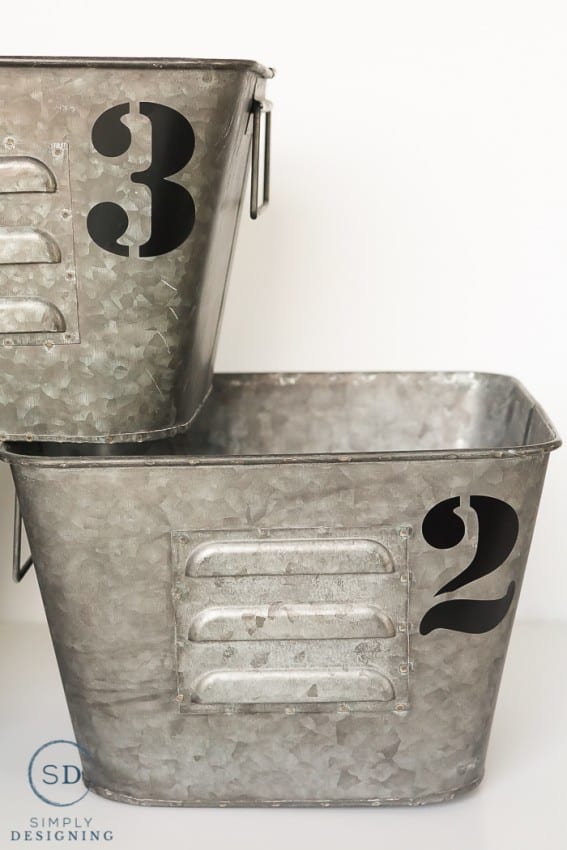 Each of my children has an assigned number based on who is currently my favorite child.  JUST KIDDING!  It's based on their birth order.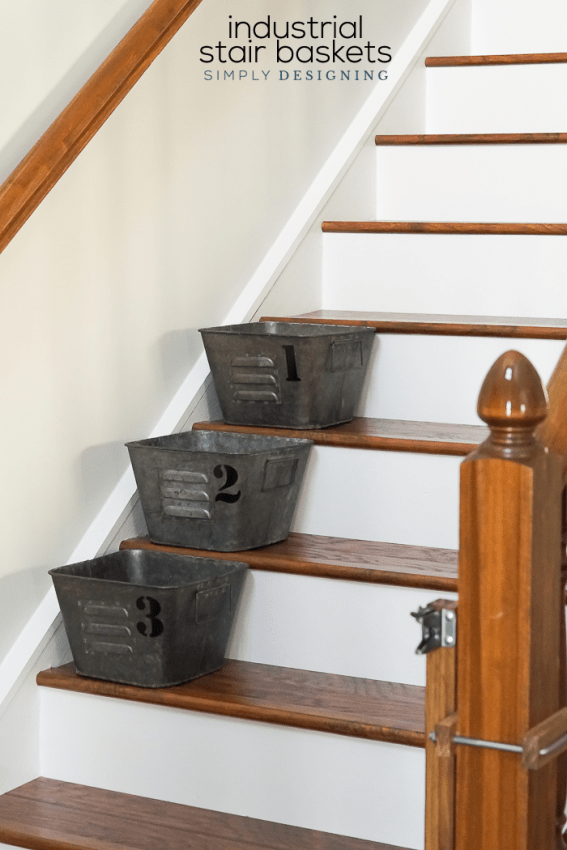 I love that this allows me to straighten the house and get their left items out of sight, but it also leaves the responsibility for putting them away on them.  This solution makes all of us happy and promotes responsibility and sanity.  And when my children come home from school, they are responsible for emptying their own industrial stair baskets and putting everything away properly.  Such a fun idea huh?
You might also like: