This is a sponsored post but all opinions are mine! #MuppetsMostWanted
Two Frogs, One Pig, Music, a Secret Plan, Mayhem and Muppets!  The Muppets Most Wanted is one of my kids favorite new movies!  And we couldn't wait to watch it together and to then create some really fun and delicious Muppet-inspired cupcakes!!  (we love cupcakes!)
Kermit or Constantine Cupcakes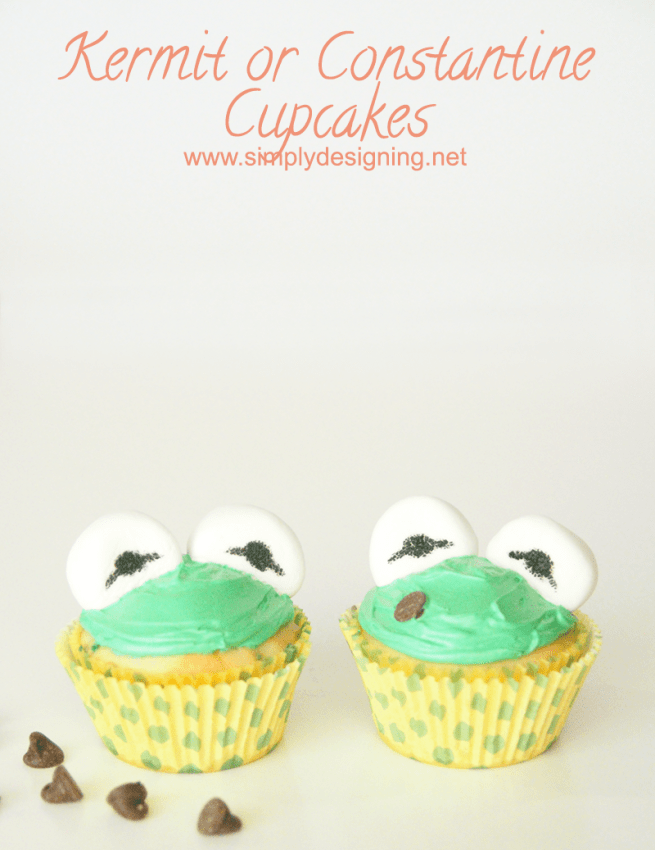 My kids and I had a lot of fun creating this really fun Kermit or Constantine Cupcakes and these are so simple to recreate, I can't wait to show you how!
My children love Muppets and they honestly couldn't wait until this movie came out.  I am fairly careful about what my children watch, but this movie ended up being pretty fun.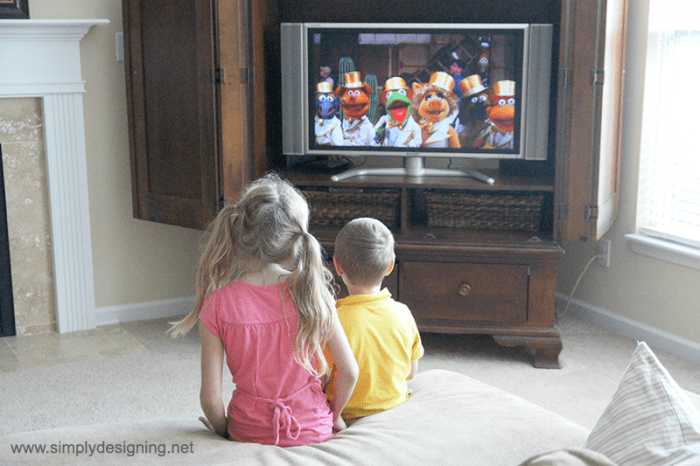 And we were so lucky to get an advanced copy of this DVD and we couldn't wait to watch it together!  We loved the plot: Constantine (who looks just like Kermit but with a mole) escapes from prison and Kermit mistakenly ends up in prison in his place.  The Muppets find themselves as unknowing participants in the world biggest heist.  There are really fun and funny cameos, tons of songs  (some of them have been stuck in my head for DAYS!)  and of course all the silliness that goes along with any Muppet movie!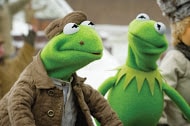 After we were done watching the movie, we decided to make some Kermit or Constantine Cupcakes!
Here is what you will need:
White cake mix + ingredients to make the cupcakes
Frosting (yes, from a can!)
Marshmallows
Edible Food Writers
Chocolate Chips
Green Food Coloring
Green Jimmy Sprinkles (optional)
½ teaspoon Vanilla (optional)
+/- ¼ cup Powdered Sugar (optional)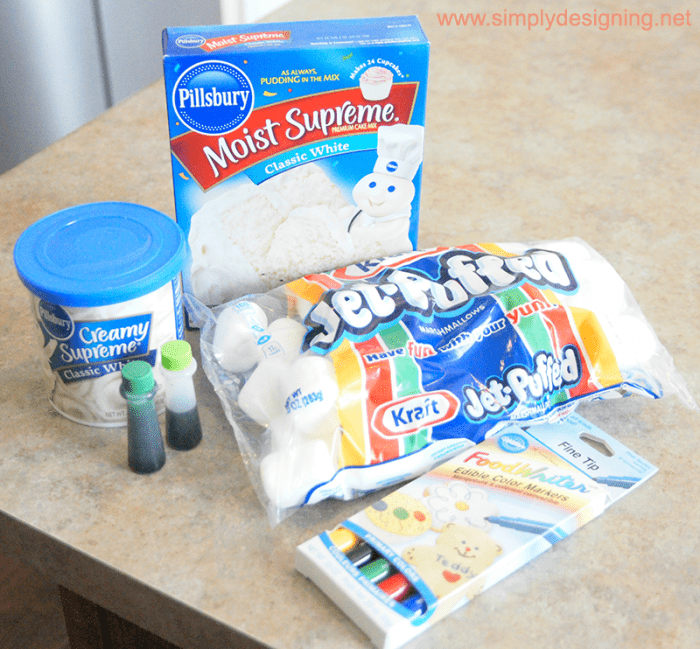 First we mixed the cake mix together according to the box directions.  I let my children do most of the work!  My son LOVES stirring all the ingredients together!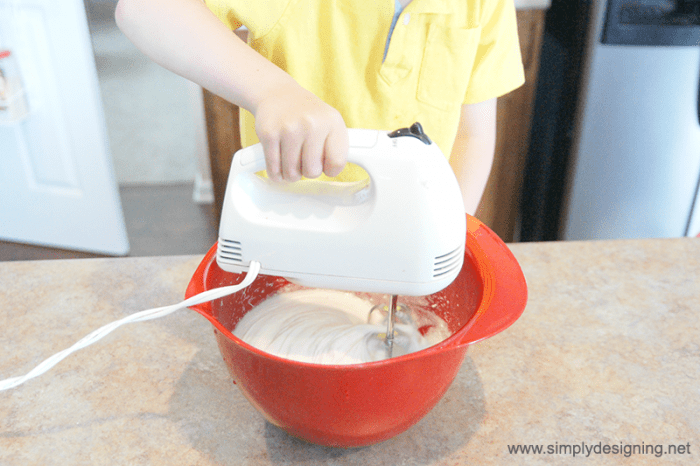 And then, we added green jimmy sprinkles to the cake mix.  This is a great way to create your own custom funfetti-type of  cake or cupcakes!  It is such a fun trick!  Just add jimmies to your cake batter, mix by hand and bake!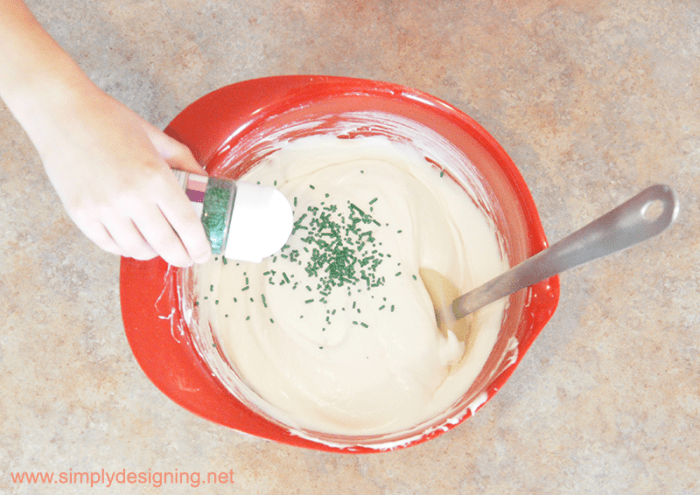 The jimmies will create spots of color throughout your cake!  Since we added only green sprinkles, we had green spots throughout ours which were perfect for Kermit Cupcakes!
After the cupcakes were baked and cooled, we "made" the icing.  I have a fabulous trick to making canned icing go further and taste better!  I took my icing and placed it in a bowl.  I added vanilla and powdered sugar and then mixed it with a hand mixer until it was fluffy and smooth!  Mixing it with either a hand or stand mixer is a great way to make this type of icing more fluffy and it also makes it go further!  The powdered sugar adds a bit of stiffness to this icing to make it closer in consistency to homemade icing and the vanilla adds a touch more flavor!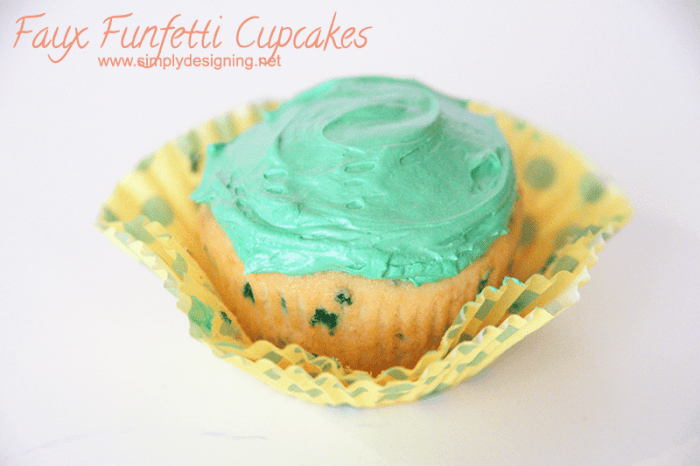 Yes you can certainly just make your own icing, but when it comes to cupcakes and icing I want my children to make, this is the way to go!
We added a LOT of green food coloring to the icing to turn it a nice deep green.  And mixed it until it was smooth and fluffy.
We iced the cupcakes and then decorated them!
We cut a regular sized marshmallow in half so that we ended up with two circle shaped marshmallows.  Then we trimmed off a bit of the bottom of all the circle shapes so that the circles had a flat bottom to them.
Then we used black edible pens to draw eyes on the marshmallows.  And then we placed the marshmallows on the frosted cupcakes as Kermit's or Constantine's eyes!
Some of the cupcakes we left just like that to be Kermit.  And other cupcakes we added a single chocolate chip, upside down, to be Constantine's mole.
Or maybe the ones with the mole are Kermit...and the other ones are Constantine!  It's up to you to decide!
What do you think?  Kermit or Constantine Cupcakes?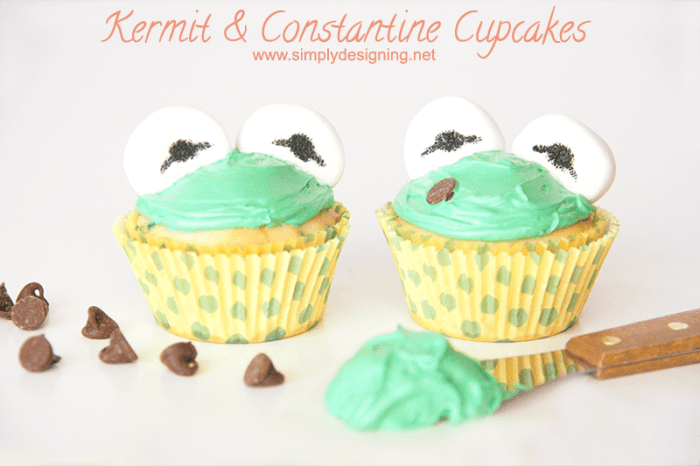 I of course couldn't help but continue to ask my children which is Kermit and which is Constantine and try to trick them.  Because really...how do you know!?
Be sure to pick the Blu-ray Combo Pack and Digital HD on August 12th at Disney.com and also stay up to date with the latest Muppet news on Facebook, Twitter @MuppetStudio and Pinterest.
And check out these other great posts too!