I love New Year's Eve!  It is such a fun excuse to stay up late and eat lots of yummy food!  But I also love to create a few fun crafts for New Year's Eve as well!  So this year, you can grab your kiddos (or not) and create these really fun New Year's Eve Crafts!
If you have little ones consider counting down to noon instead of midnight!  But any way you celebrate is perfect!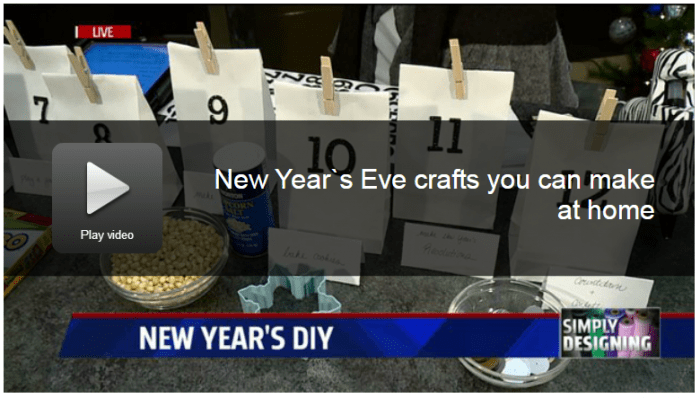 Click the image above or HERE to see my fun New Year's Eve Crafts PLUS...you may or may not see me get in the head on live TV!  Hahaha!  It happens!  Who knew my job was so dangerous!? Teeheehee!