A month ago I asked you on Instagram if I should buy it or leave it at a thrift store.  I had found a unique looking plant stand that was only $5!  So with everyone's encouragement, I decided to snag it!  But it took me a little while to decide what exactly to do with it!  So today, I am so very excited to show you what I did with my plant stand!!  I created a really fun and unique, Ombre Herringbone Plant Stand!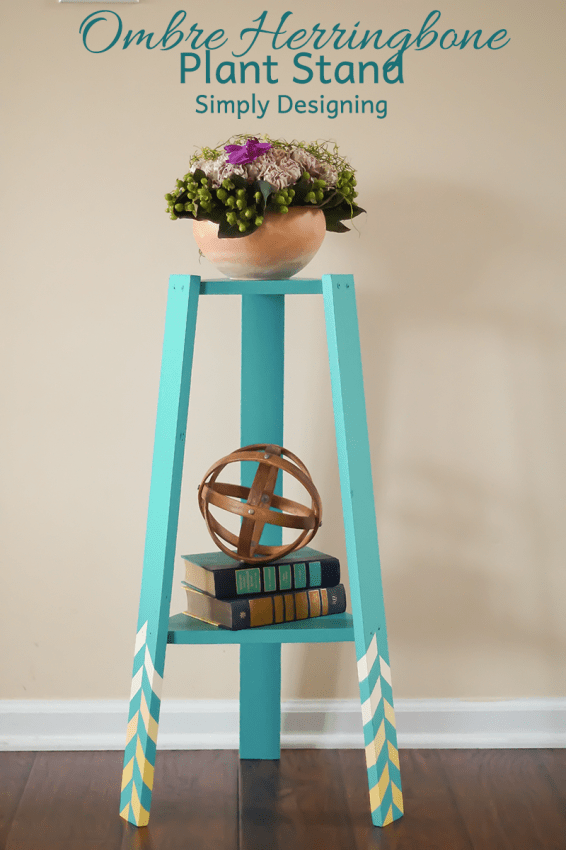 I am always in shock what a coat of paint can do.  But a coat of paint combined with a fun ombre herringbone design, makes this plant stand absolutely fun, unique and almost a work of art!  Thankfully with the help of my favorite painter's tape, this design was actually really simple to do!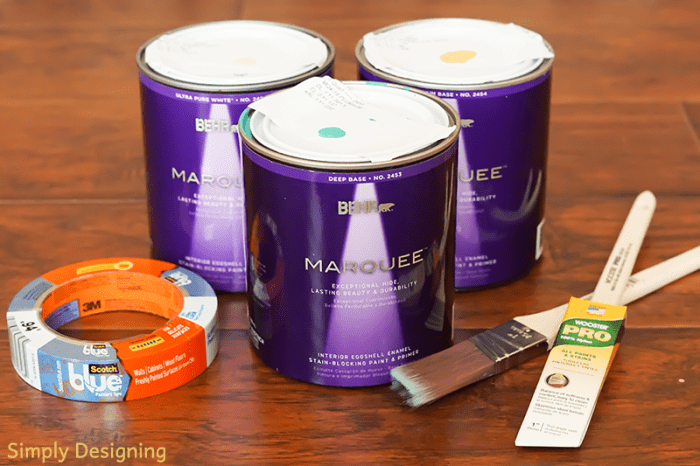 Here is what you need to create your own Ombre Herringbone Plant Stand:
Behr® Marquee™ Paint (Plumage #MQ4-19, Dandelion Wish #MQ4-12, Honey Mist #MQ3-42)
ScotchBlue™ Painter's Tape Delicate Surfaces with Advanced Edge-Lock™ Paint Line Protector 2080EL (I grabbed mine from The Home Depot), .94" wide
Wooster® Pro Nylon Paint Brushes, 1"
Plant Stand
Sand Paper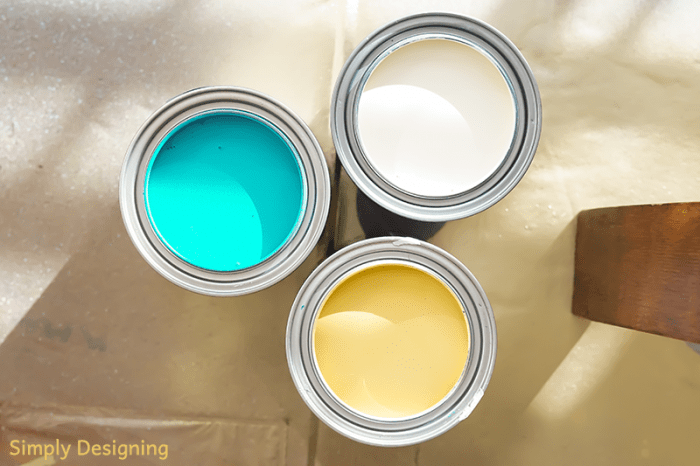 First I gave my plant stand a light sanding and then wiped it clean.  Next I painted my entire plant stand with the Plumage colored paint.  It is a beautiful turquoise paint color that is so pretty and vibrant!  I love it!  I painted two coats of paint and let it dry completely before proceeding.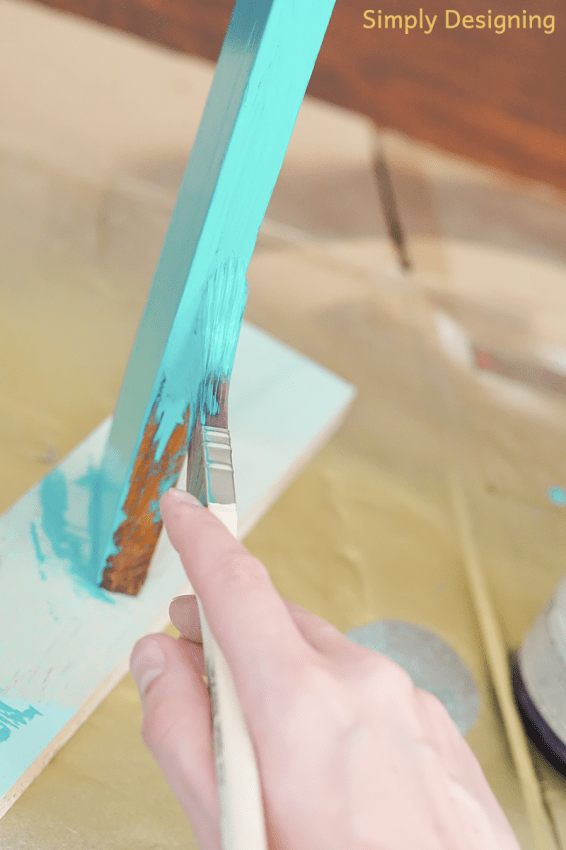 The Wooster® paint brushes worked really well!  Between the Behr® Paint and the Wooster® Paint Brushes, I did not have any trouble with streaks or coverage.  The paint went on so well and the brushes were a dream to work with!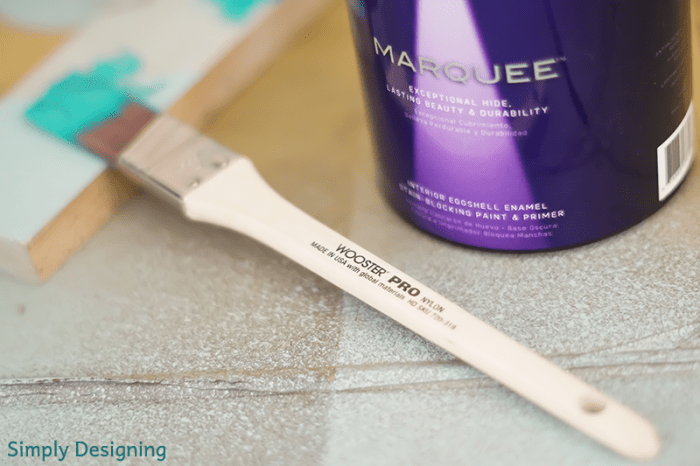 After my plant stand was painted and dry, I began to tape off my design using ScotchBlue™ Painter's Tape.  With this beautiful herringbone design, you can only do one side at a time, so I began by taping off the left side of all three legs.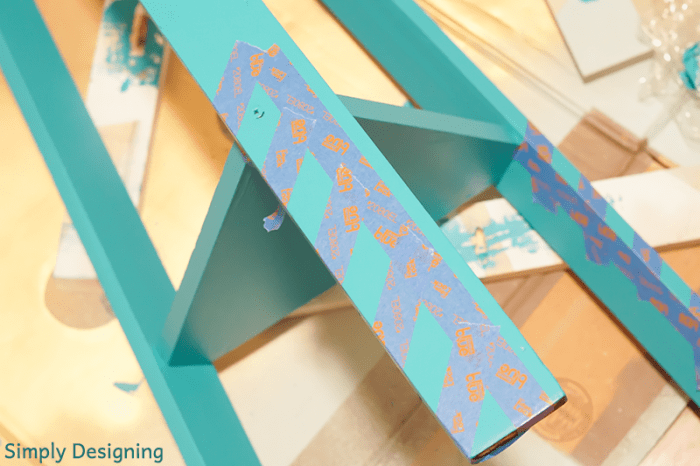 I marked ⅛" to either side of center on each of my legs because I wanted there to be a small gap between the herringbone designs.  I taped off a line down left side of center and then I began taping my herringbone diagonal design.  I placed my first diagonal piece of tape 1" from the bottom of the leg all the way to the outside corner of the leg to get a beautiful diagonal line.  Then I continued to tape the rest of the pattern off.  Each diagonal line is the width of a piece of my painter's tape.
After the herringbone pattern was taped off, I began painting the herringbone pattern.  I painted the bottom two sections Dandelion Wish, the top two sections Honey Mist, and the middle section a 50/50 combination of the two colors.  Again I gave this two coats of paint.
After the first side of the herringbone pattern was complete, I removed the painter's tape and taped off the other side of the legs.  This side only have 4 sections so I painted the bottom two sections Dandelion Wish, the top one section Honey Mist and the middle one a 50/50 combination of the two colors.
Again I let this dry completely and then removed the tape.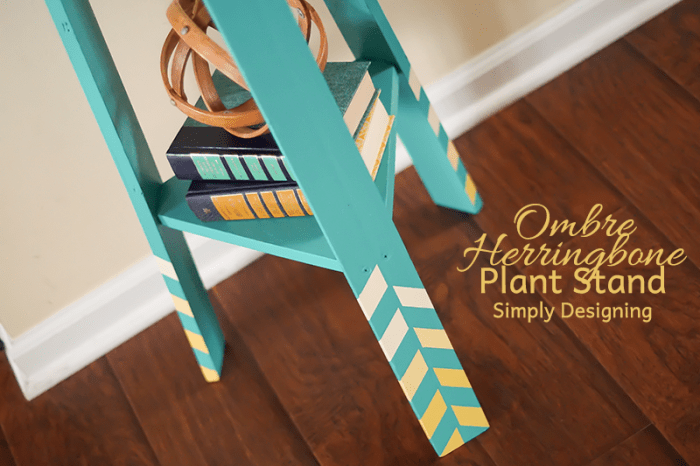 You can of course finish this off with a clear coat for protection.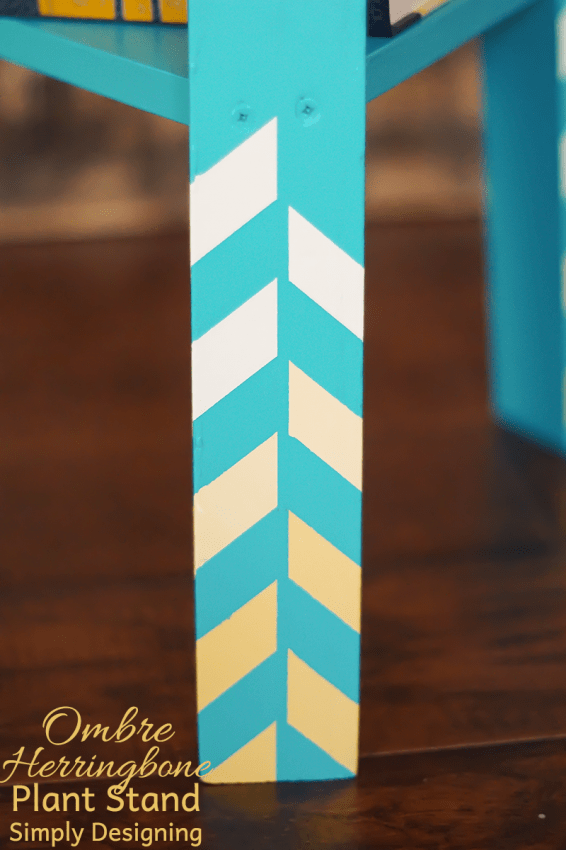 I absolutely love how this turned out!  It is truly beautiful and modern and the ombre herringbone pattern is just amazing!  I don't know quite where it will end up in my house yet, but I already have the most beautiful flower arrangement to sit on it!
So here is the BEFORE: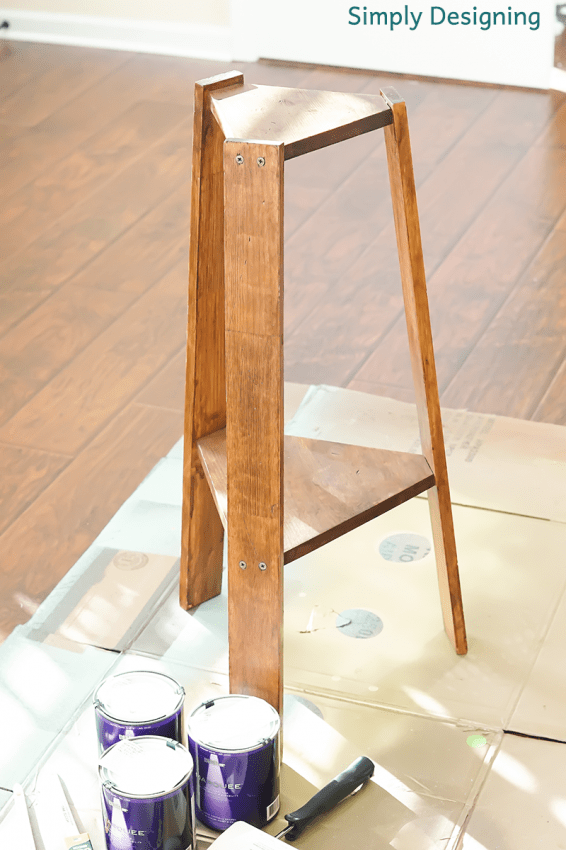 And here is the AFTER: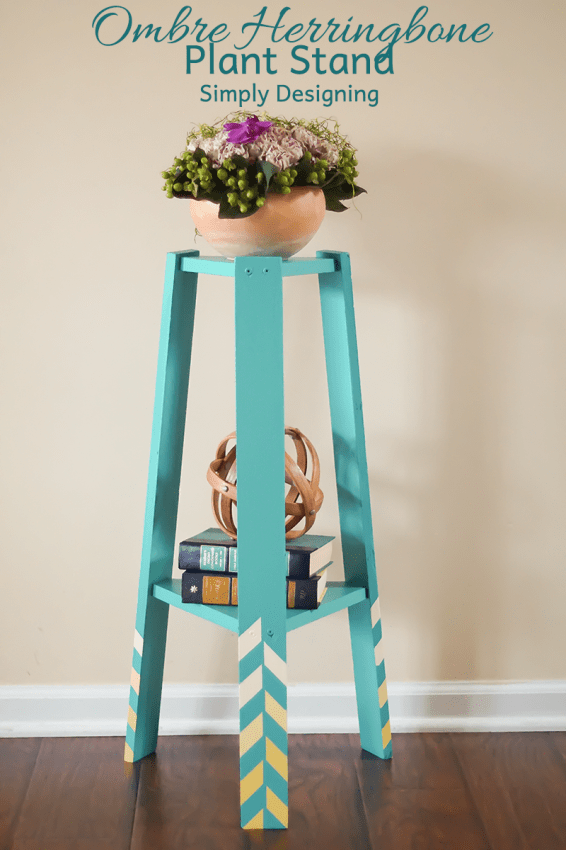 Isn't the transformation amazing!?  If you like this, please take a moment to Pin It!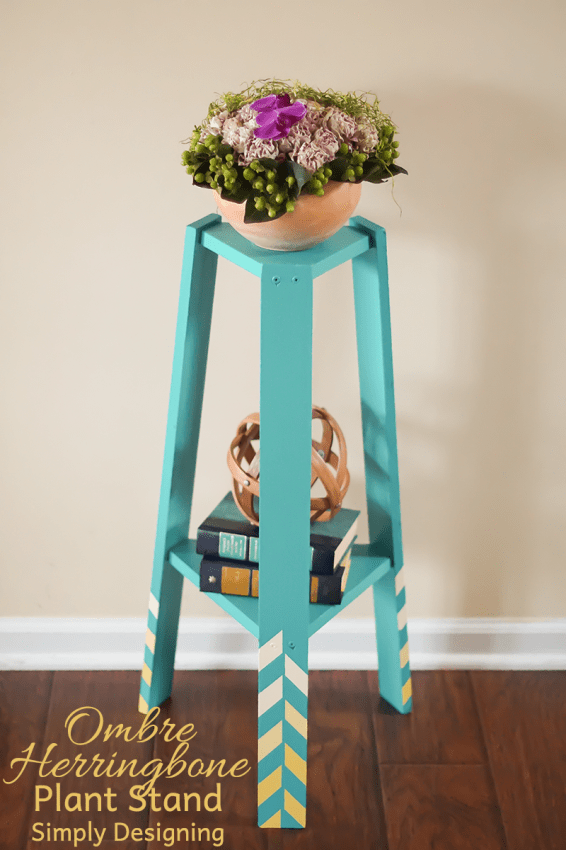 Also, please take a moment to join The Home Depot Fan club HERE and visit these amazing companies: The Home Depot Consumer Program, ScotchBlue™ Painter's Tape Facebook, ScotchBlue™ Painter's Tape Twitter, ScotchBlue™ Painter's Tape Pinterest, The Home Depot Facebook, The Home Depot Twitter and The Home Depot Pinterest.
I am proud to be a 3M, Behr®, and Wooster® - sponsored blogger, and, as part of my responsibilities, I get the opportunity to evaluate products.
Opinions are my own and additional product used in the project were selected by me.
  #TheHomeDepot #3MPartner