I love Christmas time.  It is a wonderful time of year to focus on Christ and serving others.  Because I love to create and bake, we often use this holiday season as an opportunity to create, or bake for others.  But we also love doing service and making visits too.  Today I created these really cute Joy printable gift tags that are perfect to pair with any gift you choose to give this year!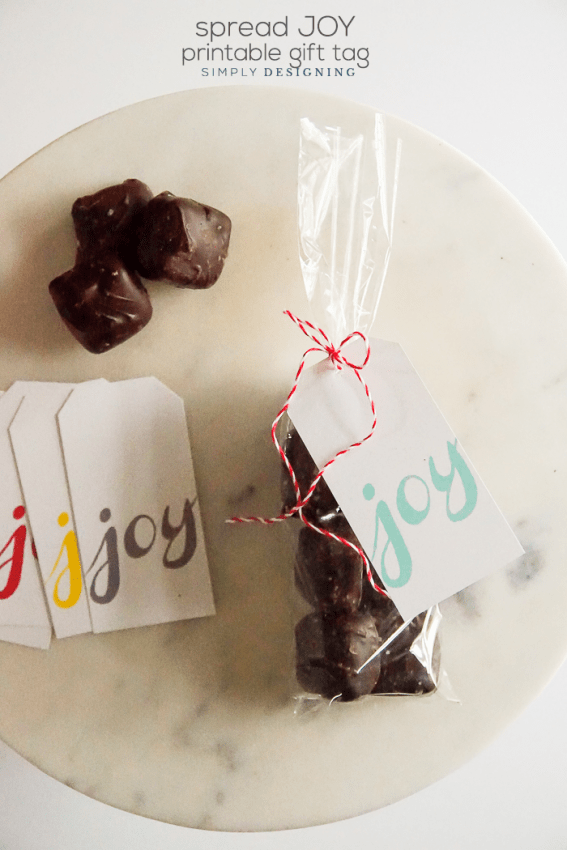 Spread Joy Printable Gift Tags
I snagged some of my favorite Salted Chocolate Caramels and placed a few in a cello bag to bring to a couple of friends this week.  I added my Joy tag and a touch of bakers twin and in a few short minutes, I have a really cute gift to deliver and spread joy this holiday season to friends.
Whether you pair this tag with homemade goodies, store bought treats or even a small gift, this tag works with everything and is super cute too!  And as you serve others, you are sure to Light the World!
By delivering or even "ding dong ditching" treats to a friend, family member or neighbor you can bring joy and help lift others burdens.  I find that often a simple thought, phone call, text, note or treat can help a person step away from their troubles even burdens.  It is a simple way to serve, spread joy and to lift another's burdens.
Delivering treats is also a great way to show someone that you love them just as Christ spent his lift loving and ministering to others.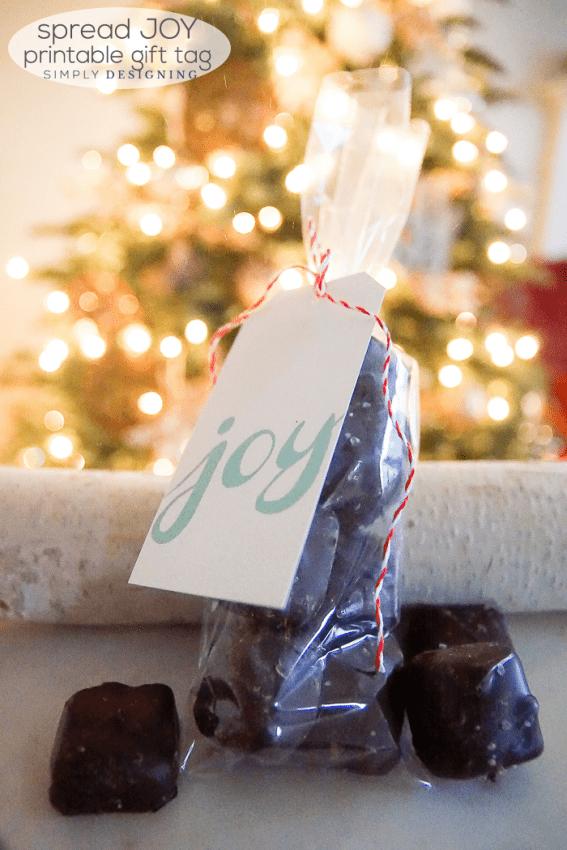 The Church of Jesus Christ of Later Day Saints has asked me to share their amazing holiday initiative with you today.  They are encouraging everyone. young and old, any nationality and any religious preference to serve this holiday season.  And as you serve you will help to light the world.  If you go to mormon.org you can download a FREE advent calendar with ideas of ways to serve during the month of December!  You can find great service activity ideas that will help inspire you to find your own way to serve!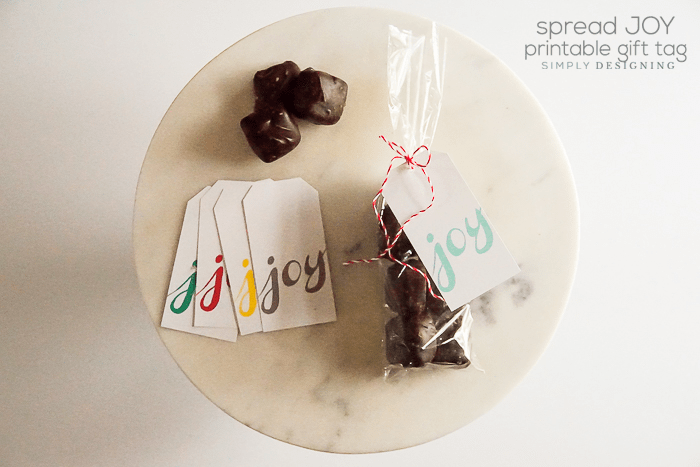 I plan on involving my children in serving others this season and I can't wait to hear what ideas they come up with.  And I know I will be using this Joy printable gift tag a lot this month.  And I am giving it to you, to use this holiday season (free for personal use only.)  If you want, you can download my gift tag for FREE HERE and use them to help spread joy this holiday season in any way you like!
And remember to find ways to #LIGHTtheWORLD with your love and service this holiday season.