This post brought to you by Natures Pride Bread. All opinions are 100% mine.
I am really excited for Thanksgiving this year! There is something about eating a delicious turkey with all the fixings that just has me counting down the days until Thanksgiving. Growing up we always had the same fabulous meal every year and I loved it! But as I've gotten older, moved far away from my family and started my own family, I don't always get to have all of my previous Thanksgiving day favorites. But I still love trying new dishes and finding new favorites to incorporate into my Tday meal.
One of my favorite parts of Thanksgiving though is leftovers! In fact, one of my very first posts ever on my blog was about Thanksgiving Leftover Ideas. So now, 3 years later, I still think that Thanksgiving day leftovers are the best. One of my all-time favorites is still a turkey sandwich so this year I've decided to re-vamp my Turkey Day Left Over Sandwich and turn it into a delectable scrumptious sandwich!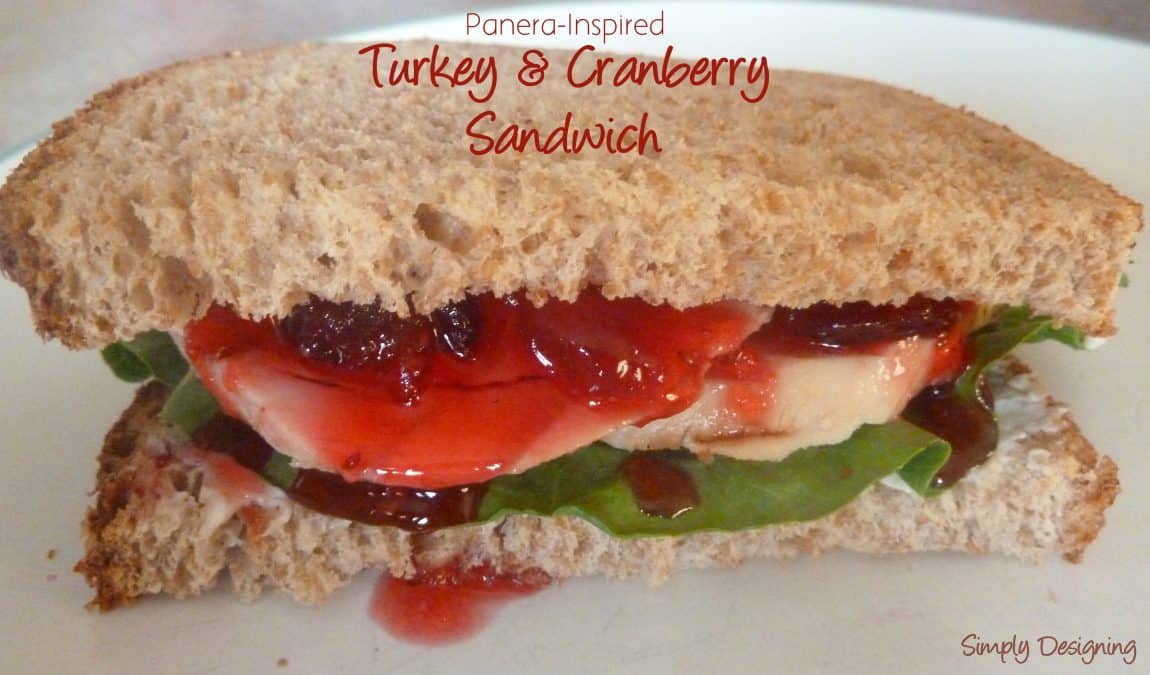 This sandwich is inspired by one I recently had at Panera, but I've tweaked it to be my own creation and fell in love with what I created!
Turkey & Cranberry Sandwich
Ingredients: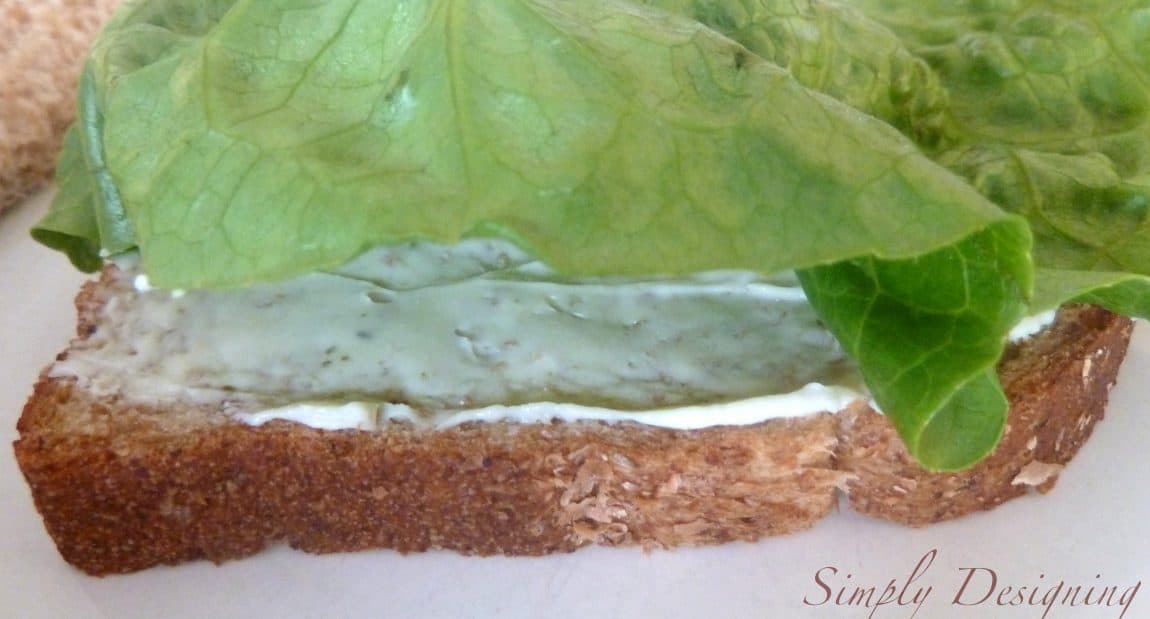 Spread the cheese on your scrumptious bread and layer with lettuce. This was the first time I had a chance to try Nature's Pride Bread and both my kids and I thought it was delicious. I love the fact that it has no artificial ingredients and no high fructose corn syrup.
Please take note of the lettuce on this sandwich. This was supposedly a kid-proof sandwich...neither of my children will eat lettuce.
Ok...back to my sandwich...look at how tasty that looks!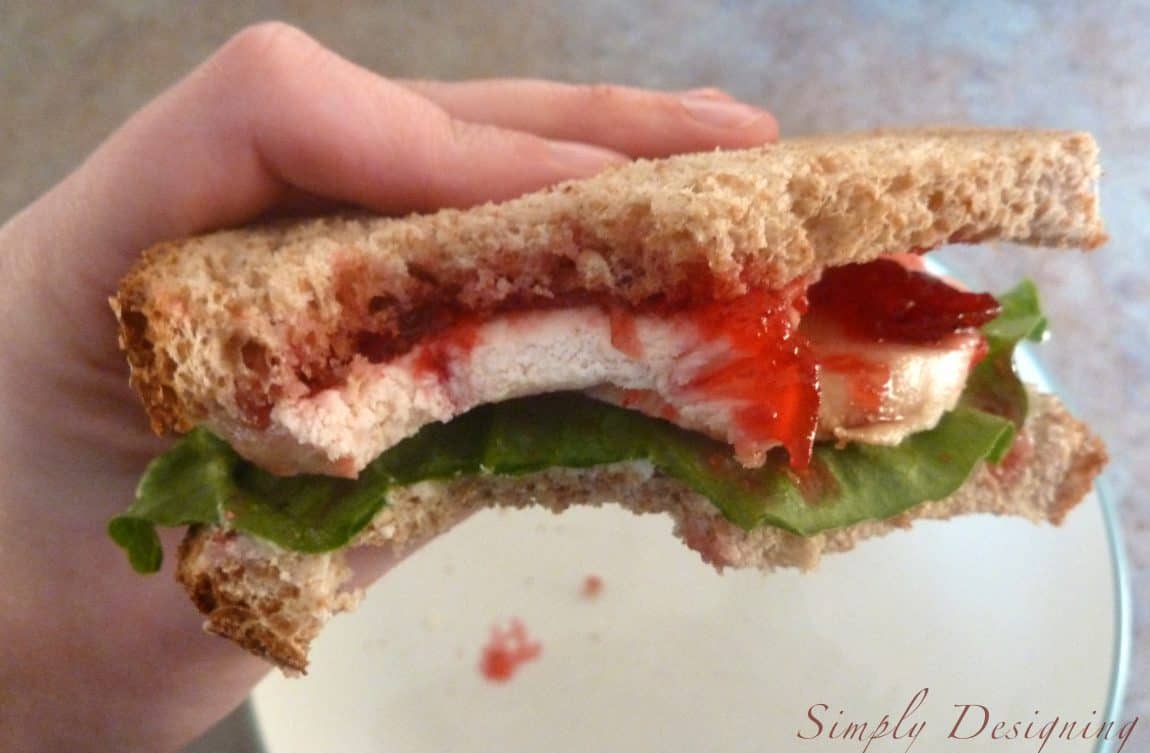 Top with a couple slices of turkey and drizzle on some delectable cranberry sauce.
Enjoy!
And if you turn your back...you might have a little boy climb on the counter and swipe your sandwich.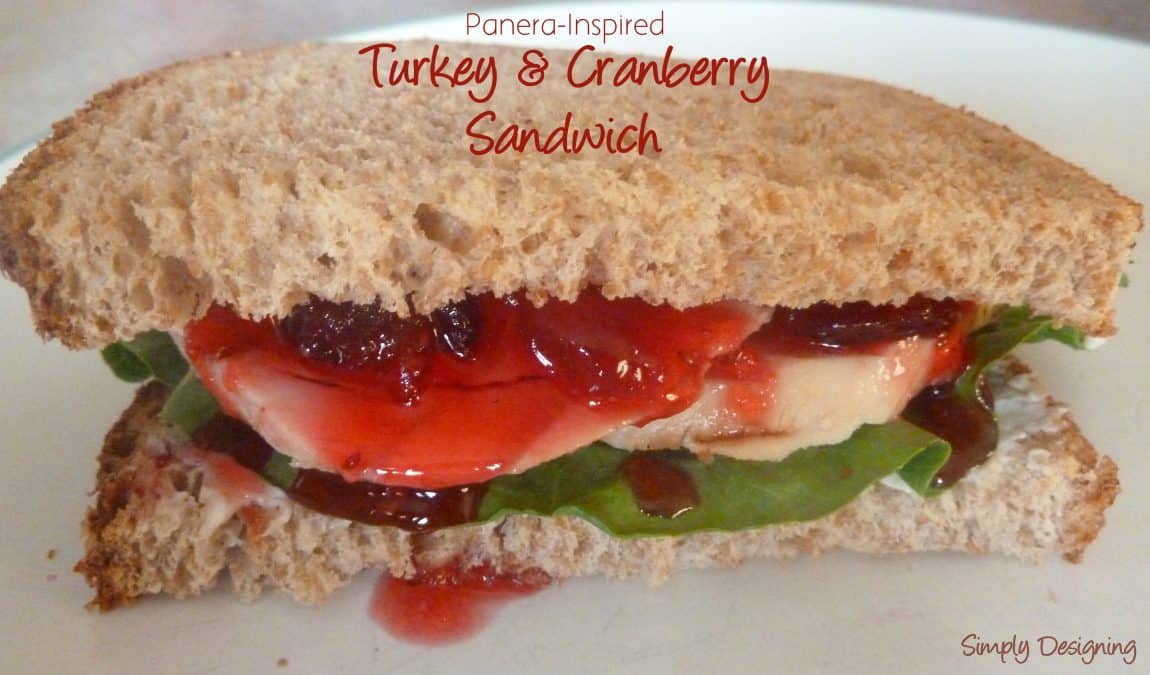 And eat most of it...despite the lettuce that was placed so conspicuously on there. All the while smiling and saying "yummy" while he rubs his belly.
True story.
And if you're lucky, he might share a bite with his sister. Who also ate the sandwich happily...lettuce and all.
What happened!? My kids finished off the rest of my sandwich and my daughter is begging me to pack her one just like it for school on Monday.
It was an amazing tasting sandwich and both of my kids agreed!
This sandwich was brought to you courtesy of Nature's Pride Bread! You can check out Nature's Pride on Facebook or online. Oh, and if you "like" Nature's Pride on Facebook, you can have the chance to win FREE bread for a month!
Enjoy!