I love brunch, I wish I ate it more often, and so today I am sharing a fun and easy idea for a Yogurt Parfait Brunch! This is so delicious and easy to make any time, I really do need to do it more often, just like I need to make this Berry Smoothie more often too (snag the recipe HERE), yum. Keep reading for all the details.

A big thank you to Better Homes & Gardens at Walmart for sponsoring today's post about How to Pot a Plant and a simple Patio Makeover. All opinions and ideas are mine. Affiliate links may be included in this post for your convenience. If you make a purchase through these links, you will never pay a penny more, but I receive a small commission for it. Thank you for supporting my blog.

Yogurt Parfait Brunch
This yogurt parfait brunch idea is the absolute perfect thing to serve for a girl's brunch or for mother's day! I decided to get together with a dear friend and our kiddos and enjoy a beautiful springtime yogurt parfait brunch!
I will be honest, by the time our 9 collective children and (us) got done with it, there wasn't a single crumb left! The food was delicious, but the best part was the time spent celebrating friendships.
And this type of brunch and get together that takes very little prep work which is my favorite kind of get together. So let's chat all about it so that you can throw a fun and yummy yogurt parfait brunch with your girlfriends!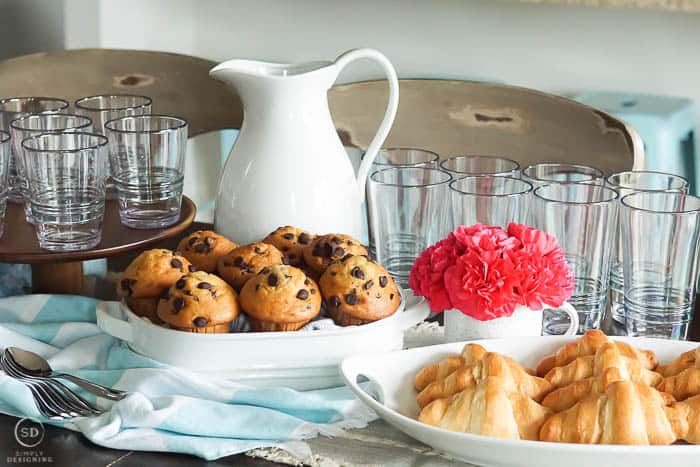 Is a yogurt parfait healthy?
It really depends on what ingredients you use to make your yogurt parfait! High-sugar yogurts can make any well-intentioned parfait unhealthy real fast.
I prefer to use plain Greek yogurt with no added sugar or flavoring. And add ingredients like fresh fruits and local honey. Using fresh, whole foods will help to keep your yogurt parfait as healthy as possible.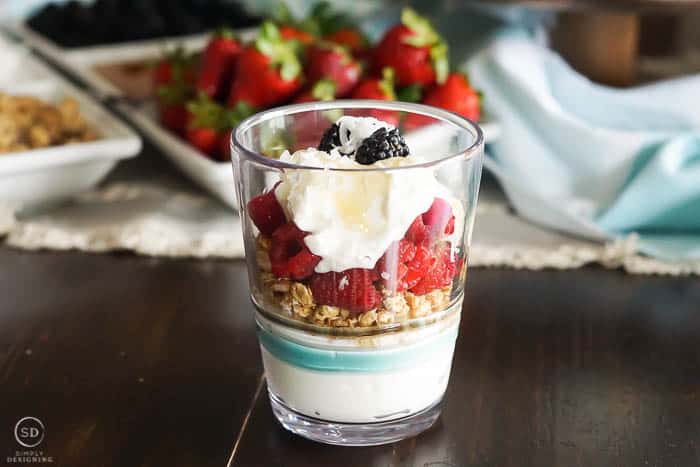 What is the difference between parfait and yogurt?
Yogurt is a single ingredient but a parfait is made up of many ingredients, yogurt being the main one!
A parfait is made up of layers of yogurt and other ingredients of your choice. My preference is fresh fruit, granola, a touch of coconut and honey.
What is served at brunch?
Hearty breakfast foods or light lunch foods are generally served at brunch. At this brunch, we created a yogurt parfait bar and served croissants, muffins and orange juice. It was all so delicious! Here are other great ideas to serve at brunch:
Egg Casserole
Crepe Bar
Quiche
Fresh Fruit
Finger Sandwiches
Bagels and Cream Cheese
Pastries
Croissants
Dutch Pancakes
Frittata
Salad
Coffee, Tea, Juice

What is a good time for brunch?
Anytime is a good time for brunch in my opinion! But I prefer brunches that start somewhere around 10am. But anytime between 10am-2pm is a great time for brunch!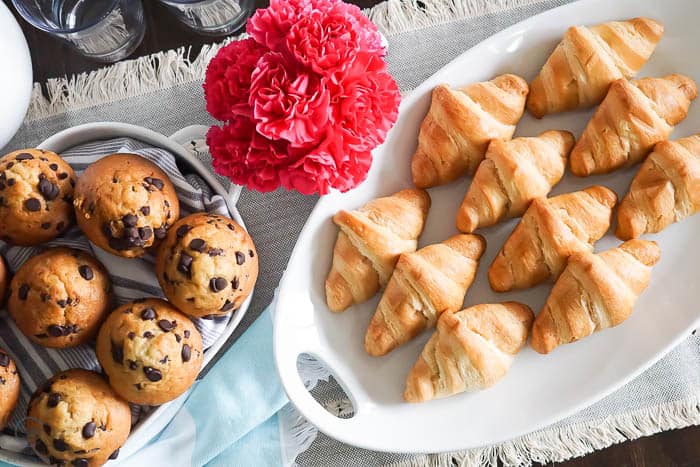 What is the best thing to serve at a yogurt parfait brunch?
A yogurt parfait bar was the star of our girls brunch! It is so easy to set up a yogurt bar. Simply put all your ingredients out with some cute cups, and let your guests make their own yogurt parfaits! There is very little prep on your part and everyone will love customizing their own brunch.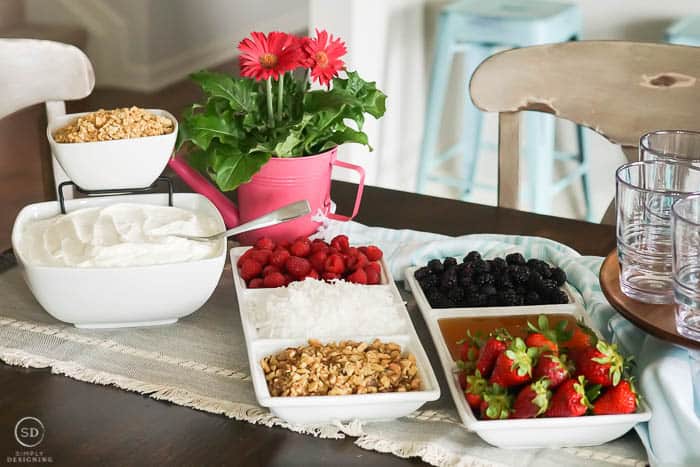 What are the best toppings for a yogurt parfait?
Here are a few of my favorite toppings for yogurt parfait:
Strawberries
Blackberries
Raspberries
Blueberries
Pineapple
Kiwi
Mango
Nuts
Coconut
Chocolate Chunks
Granola
Honey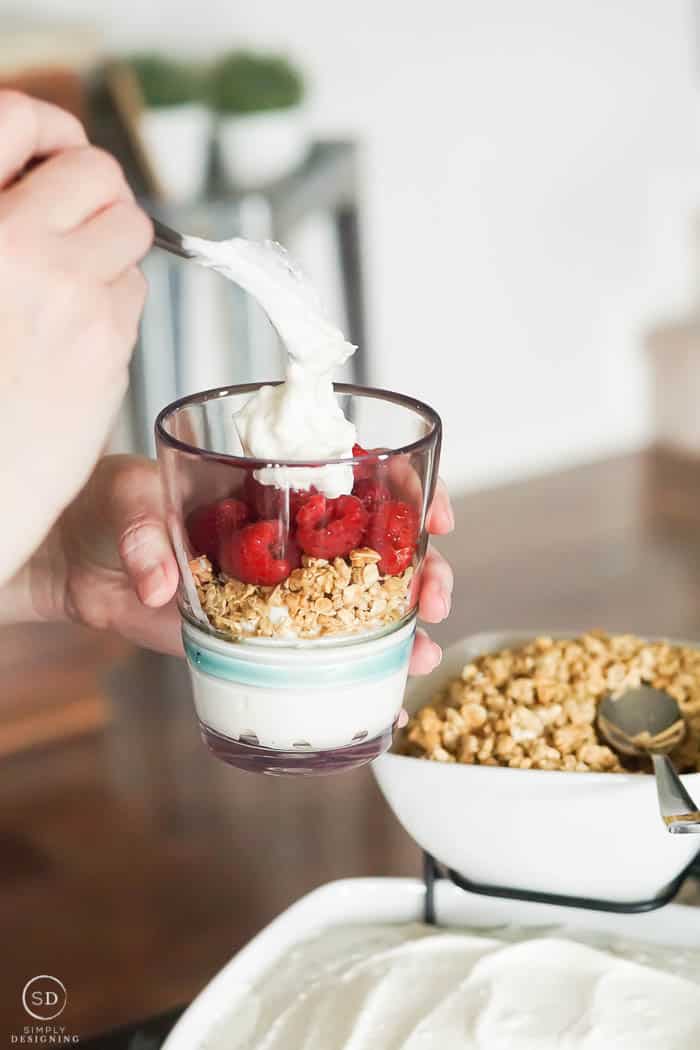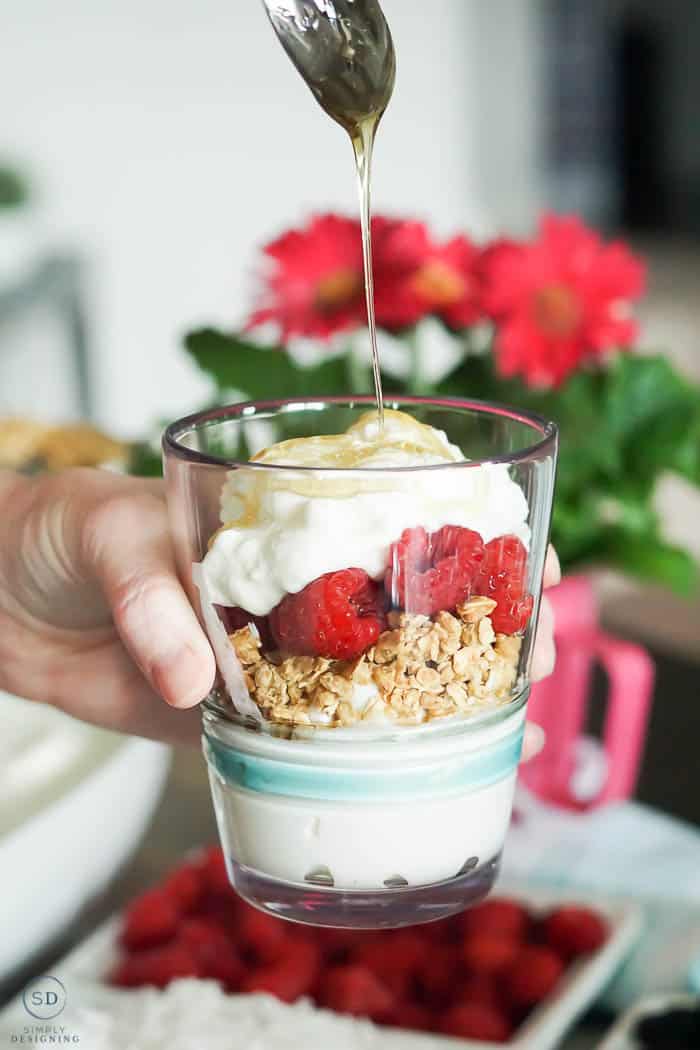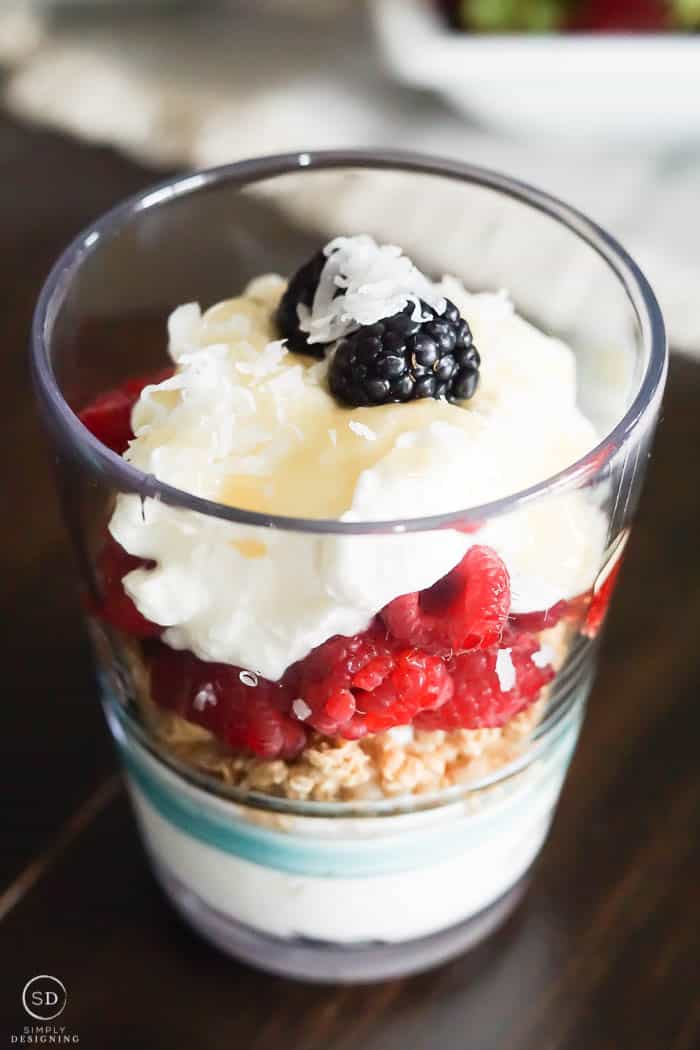 How to set up for brunch?
The best way to set up for brunch is to lay everything out ahead of time so when guests arrive, you can simply enjoy the time with them.
I love to use coordinating serving dishes if possible for a consistent look. I love using all white dishes in a mixture of styles to provide consistency and visual interest.
Adding linens and flowers is a great way to add pops of color and fun to your space.
I set everything up on my friend's kitchen table, added a table runner, a couple of linens and placed everything in white serving dishes.
I added the cutest hot pink flowers in a watering can that I found from the Better Homes & Gardens line sold exclusively at Walmart, and added a few cut fresh flowers to a cute cream pitcher.
The pop of pink added such a beautiful and happy touch to the brunch.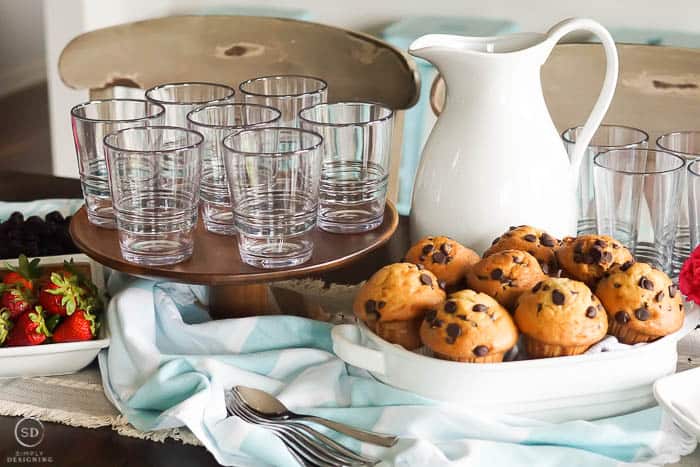 For this brunch, I placed an Acacia Cake Stand in the center of it all with a lovely Grey Fringe Runner underneath everything. I love this cake stand because it is beautiful and classic and works for every single occasion.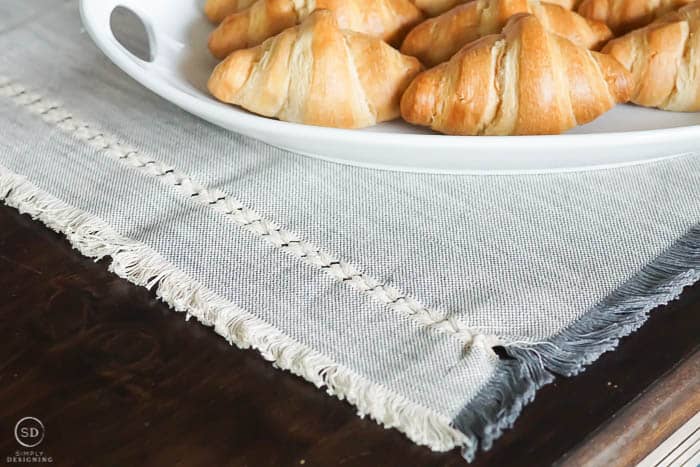 And the table runner is just so pretty.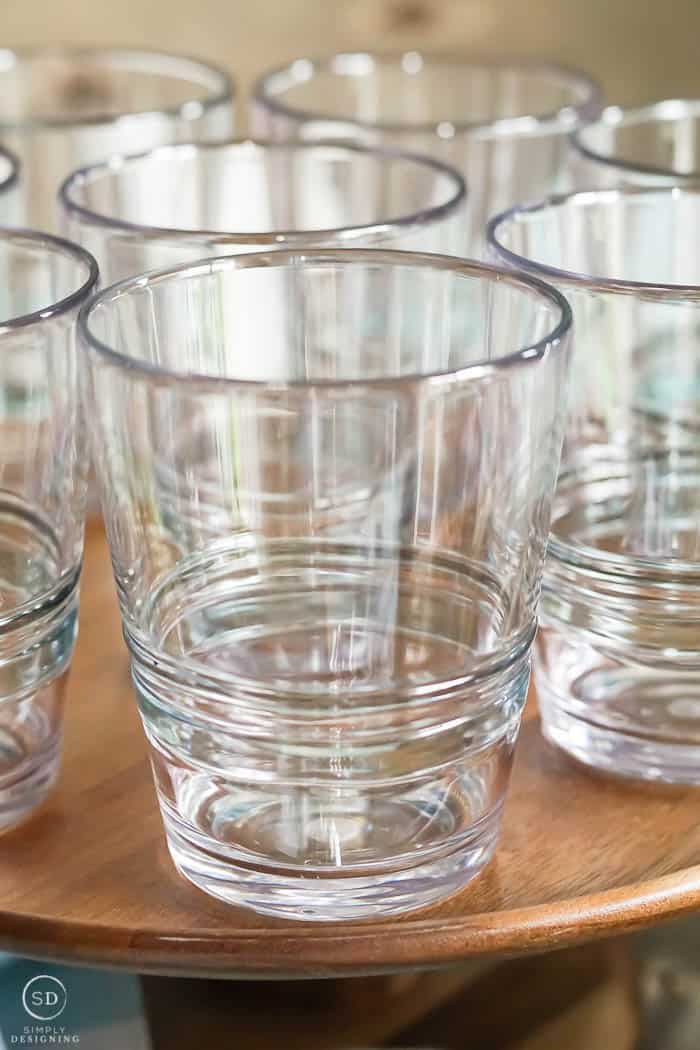 Instead of a cake, this cake stand became the spot for my parfait cups to go! This Teal Country Gatherings Drinkware was perfect for this occasion. The smaller cups worked perfectly for the parfaits while the larger ones were great for holding juice!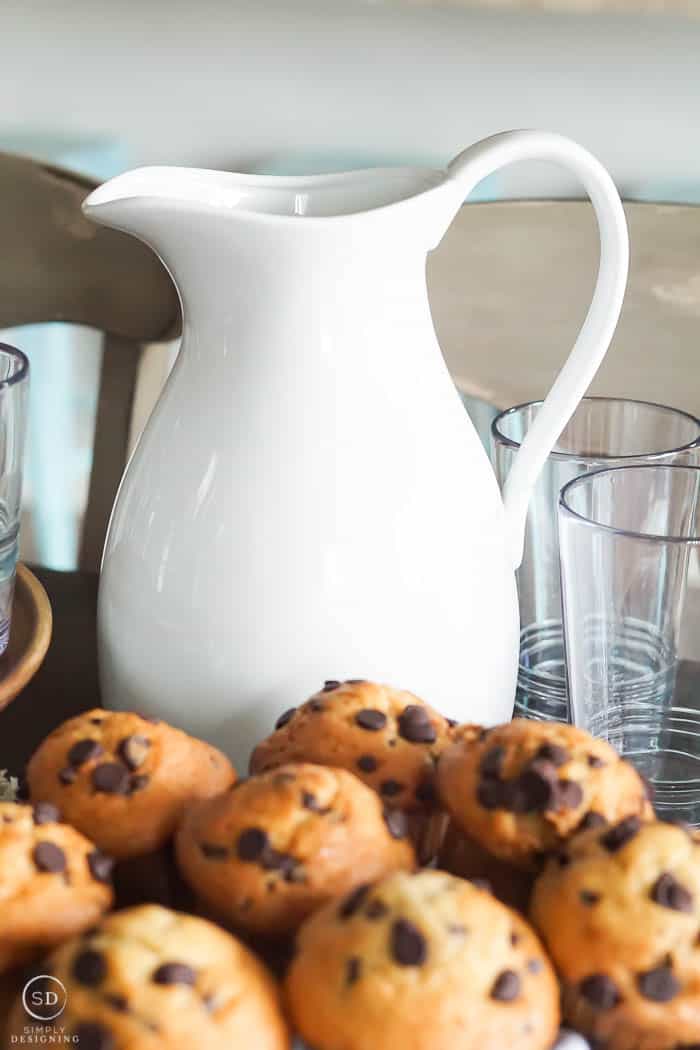 And this beautiful white Porcelain Pitcher was the perfect pitcher to hold our juice. It is such a nice size and perfect for a gathering.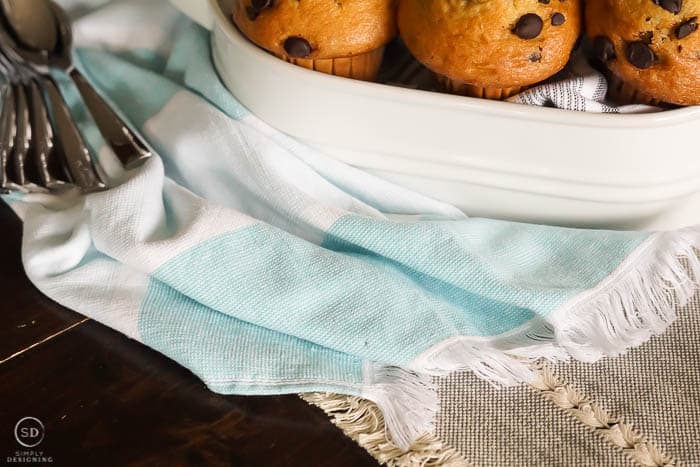 I added a few of these cute Fringe Towels around some of the dishes to add a little color and texture to the tablescape.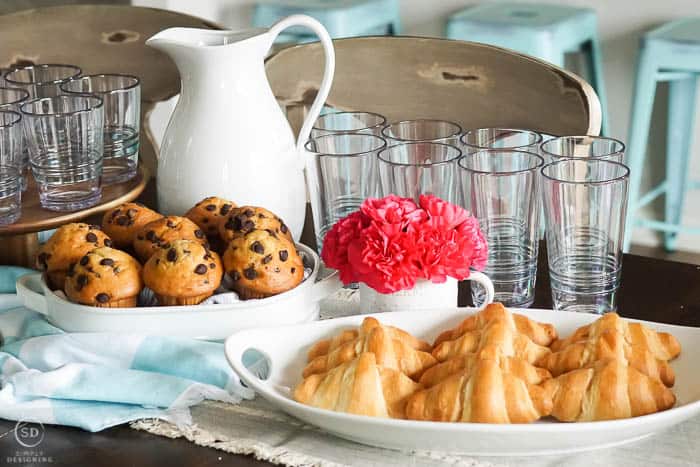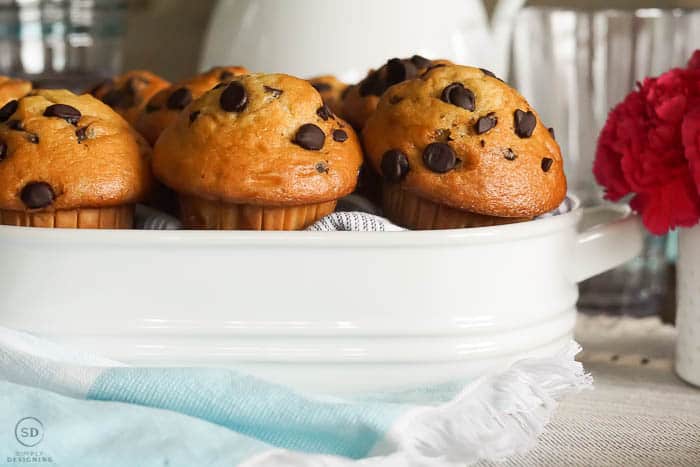 I used an Oval Handled Tray to hold croissants and a Porcelain Oven to Table Serving Dish with a Fringe Towel in the bottom, to hold muffins! (This serving dish is soooooo pretty and I seriously can't get enough of it!)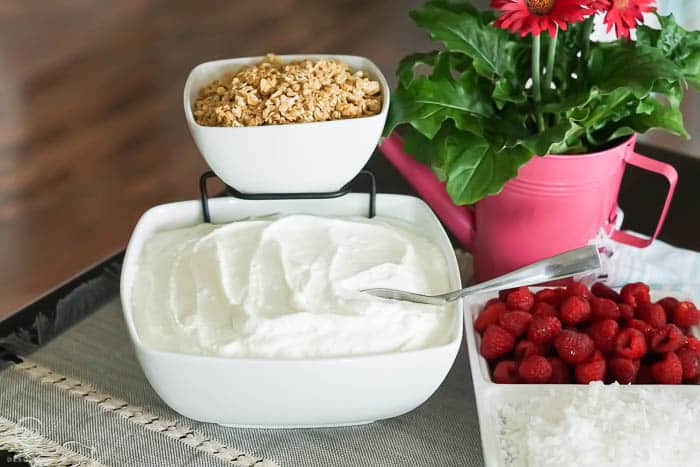 I used a Square Chip & Dip serving piece to hold our Greek yogurt and granola.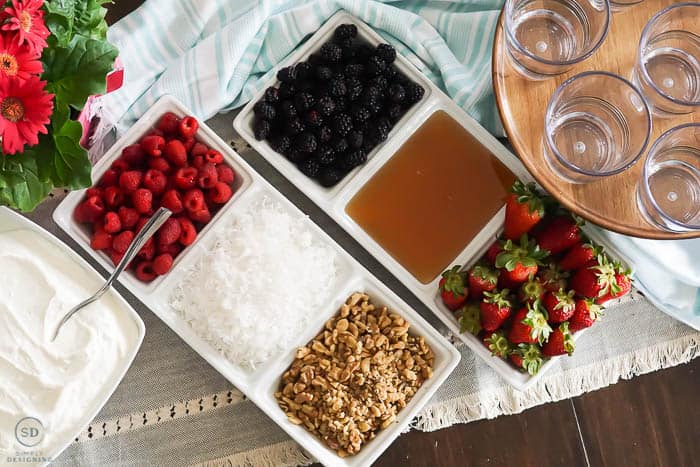 Two of these beautiful Porcelain Divided Rectangle Platters held our other yogurt parfait toppings. And I know these will be so useful for so many other gatherings and parties too!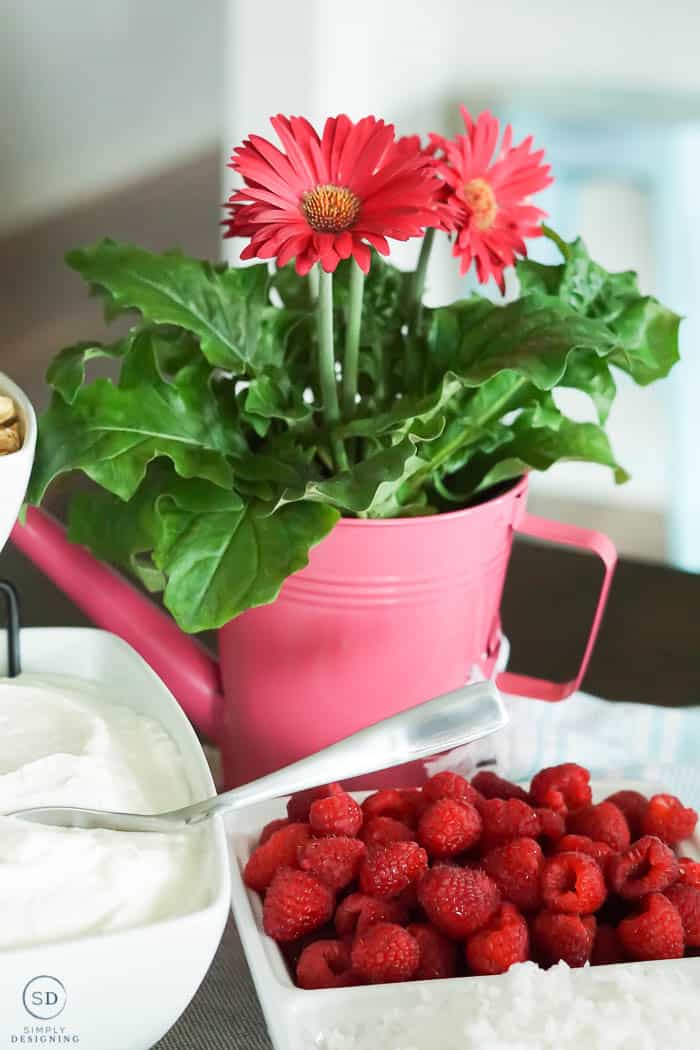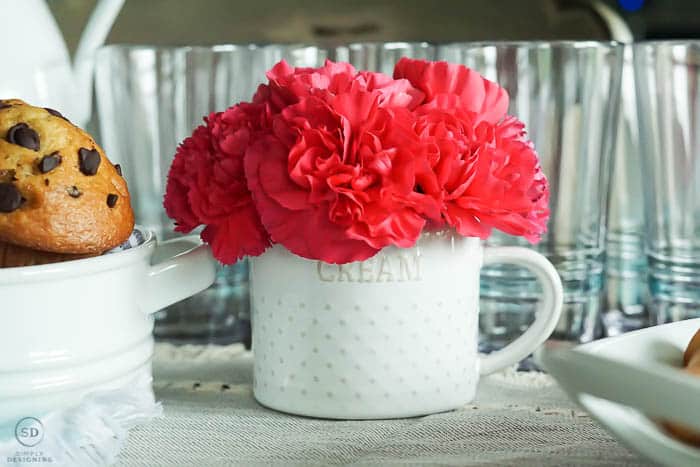 I found the cutest pink watering can flowers that is by Better Homes & Gardens but can only be found in stores, and also snagged a Modern Farmhouse Dotted Cream Pitcher to add a few pink flowers in to! I just love fresh flowers for brunch!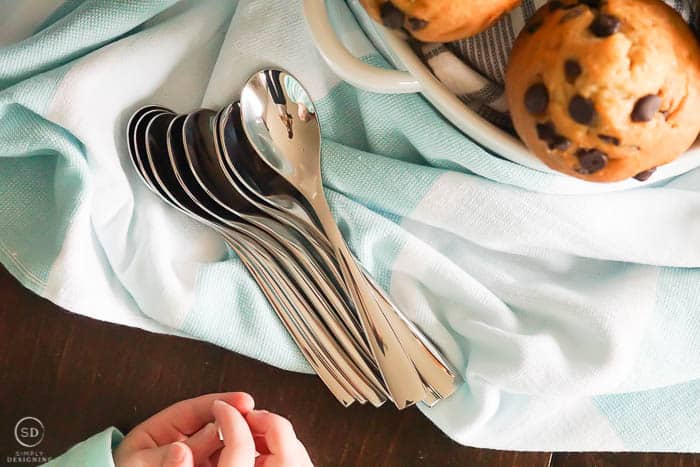 I snagged two sets of these beautiful Cornwall 20 Piece Flatware and we used the spoons to serve and to eat our yogurt parfaits with! These silverware are really nice. They are solid but not too heavy. Perfect for everyday use. And I love how stylish their design is too.
And doesn't this picture give you all the feels?! My little one was patiently waiting to grab a spoon so she could dig in!
This girl's brunch (with our kids) was so much fun! I loved spending time with friends and watching our kids play.
And these yogurt parfaits were seriously SO scrumptious!
Shop this look: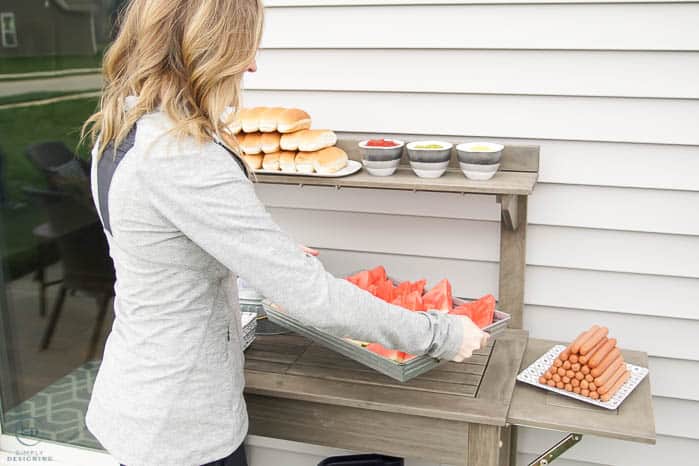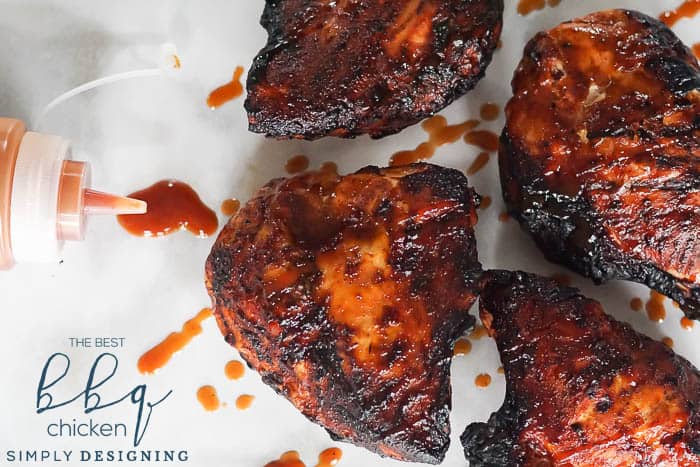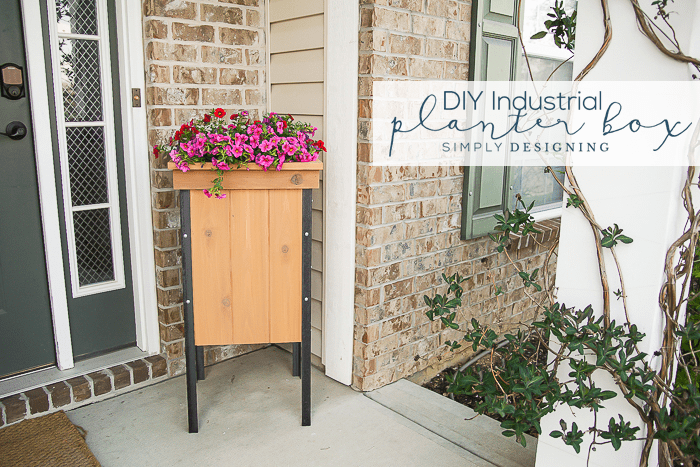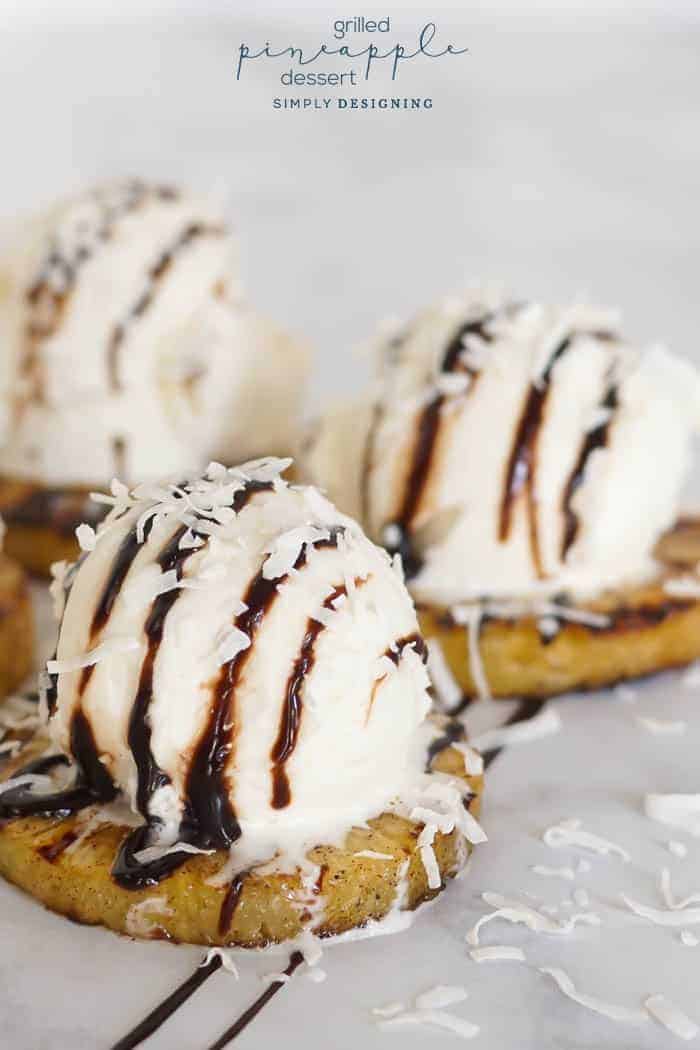 Grilled Pineapple Slices + Grilled Pineapple Dessert Recipe