I have confessed my love of my Silhouette to you on many occasions.  I use it for so many craft and home decor projects it is my right-hand-crafting tool.  If you're new to my blog, then you should know that crafting is a need for me!  It runs in my veins.  And my Silhouette makes crafting super simple, fun, exciting and removes a lot of the frustration often associated with DIY and craft projects.  And because I love sharing things that only make your life easier, I have something super exciting to share with you today.  Black Friday is here (woot woot!) and that means Silhouette America is joining in on the fun.  Now you can make your crafting life easier by grabbing these great offers from Silhouette.  Read on to check out these Black Friday Deals with Silhouette!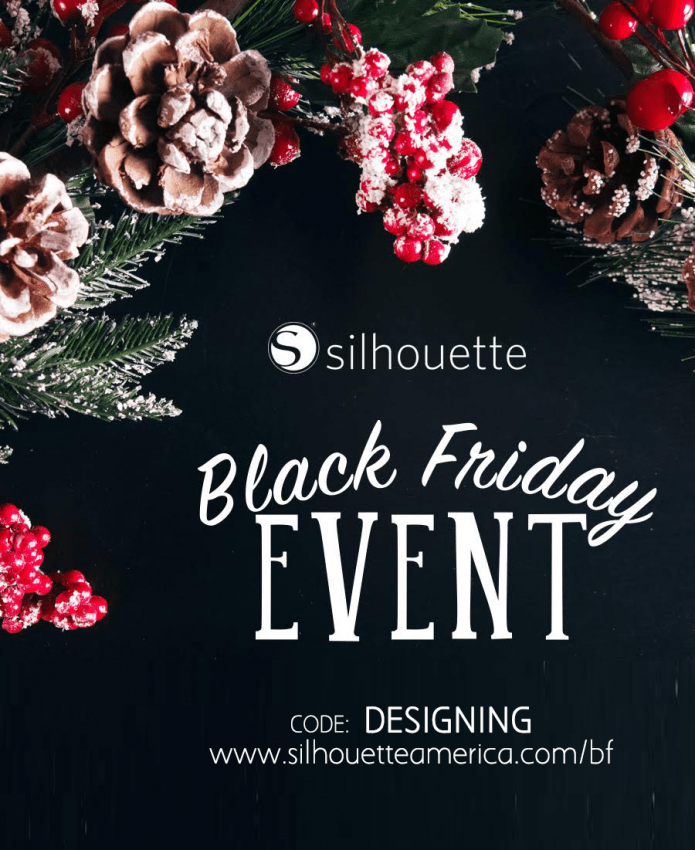 Black Friday Deals with Silhouette
Silhouette is offering a bunch of AMAZING DEALS starting at 12:01 AM on November 26th (that's also known as TONIGHT!!!!!) and end December 4th, 2015.
Here is how to get it:
Step 1: Head to the Silhouette website, here.
Step 2: Enter in the savings code DESIGNING
Step 3: Snag a Silhouette Mint for $99.99 (or another bundle or deal that is right for you)
Step 4: Enjoy free shipping to the contiguous United States.
Remember, go HERE and use code: DESIGNING
Friends, make sure you enter the exact code so you do not miss out on your discount.  It is an affiliate code for me (so thank you for helping to support me) but it is also the only way for you to get these amazing Black Friday Deals!!  Yes, you need the discount code to get these black friday deals so don't forget!  It is: DESIGNING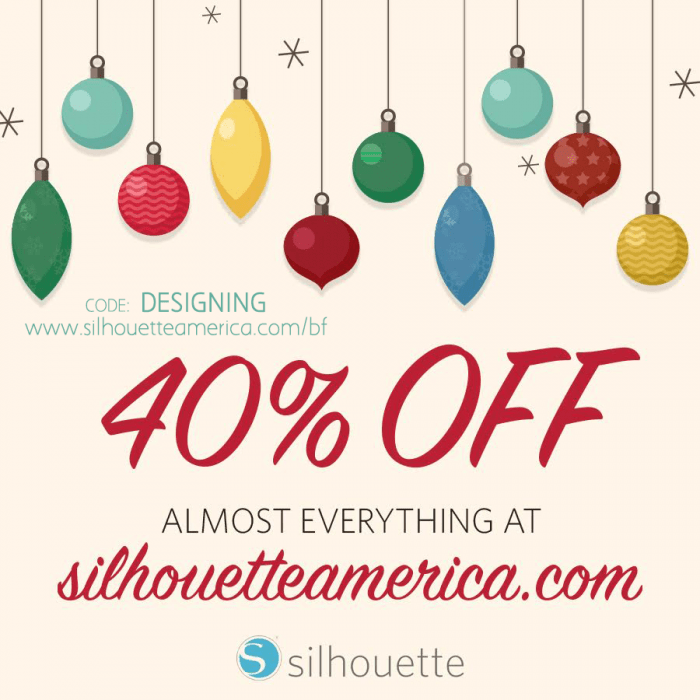 If you have been wanting a Silhouette or saving up for one (or hoping that Santa will bring you one) now is the time to buy it!  Silhouette brings out their best deals on Black Friday so this is not a deal to be missed!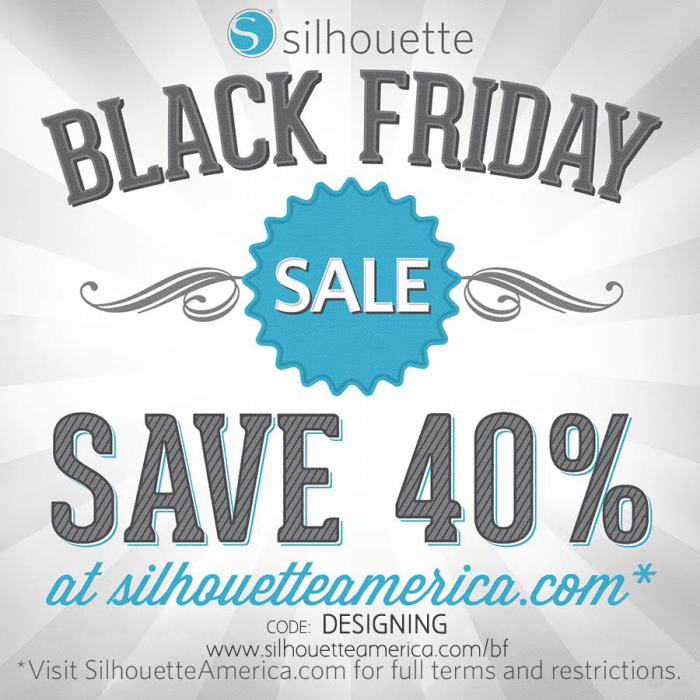 There will also be other awesome deals on the Silhouette website.  Here is all they are offering for Black Friday:
*Silhouette Mint $99.99
*Portrait & Mint $189.99
*CAMEO $199.99
*CAMEO & Portrait $289.99
Plus more!
40% off of Almost Everything Else in the Silhouette Store -- Free Shipping on Orders over $50 -- 20% off Silhouette Design Store Subscriptions -- and more!
Be sure to use code: DESIGNING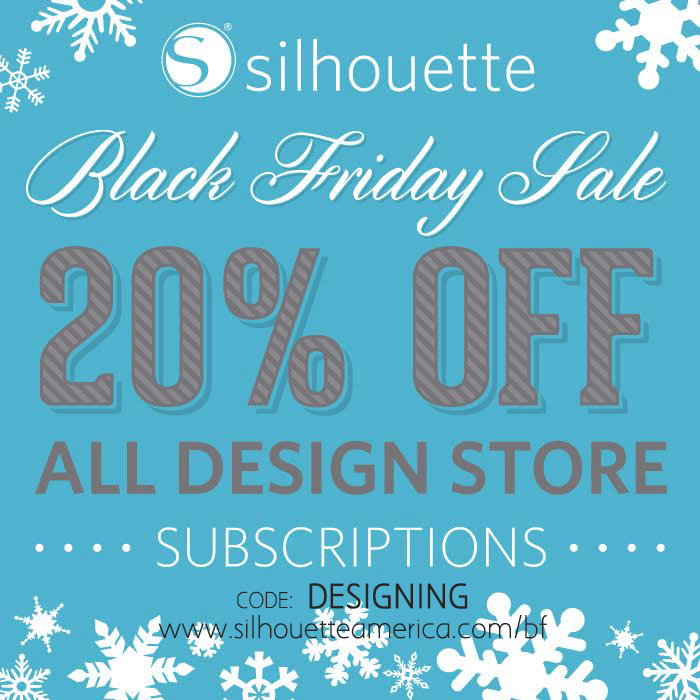 Silhouette is a great place to buy your adhesive vinyl, fabric stabilizer (so you can cut fabric woot woot!), supplies to create your own stamps, and much more.  Whether you are (or want to be) a designer, maker, or creator, there's a Silhouette out there for you.  I love the options and I'm sure you'll find one to meet all of your DIY needs.