As we finally begin to build our home in Washington state, we are beginning to dream big about what the decorations inside will look like and so today I wanted to share with you budget-friendly modern home decor that you can add to your home today!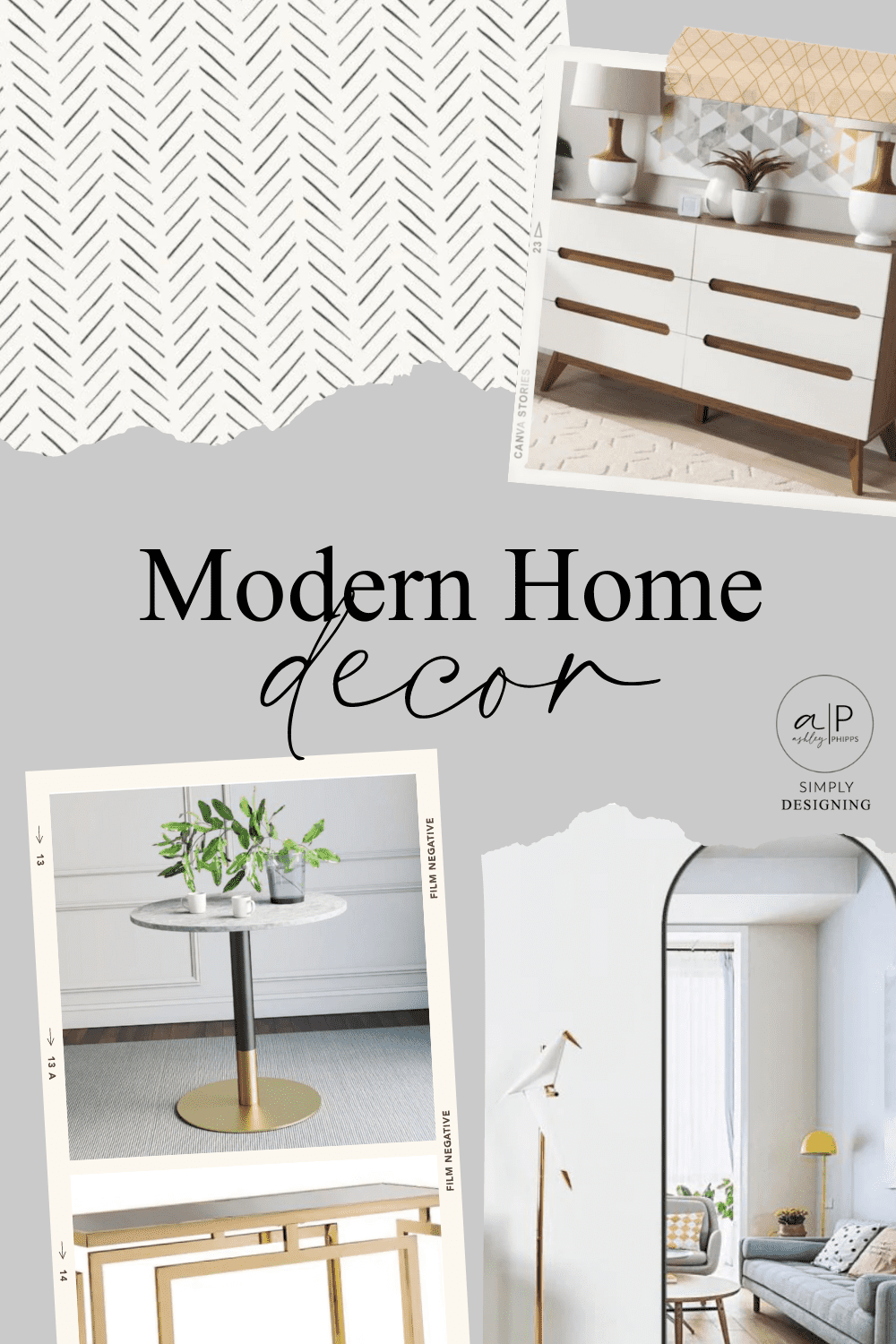 This post is sponsored by Sivan Social. All comments and opinions are my own.
Budget-friendly modern home decor
Finding budget-friendly home decor is tough. But with a little looking, it is actually not too hard to find modern home decor that you can easily incorporate into your home to give it a modern flair without breaking the bank.
The home we are building is designed in an updated modern style. It is a great blend of modern, minimalistic, and Pacific Northwest style that makes my little heart swoon every time I look at my home design!
And I am a big believer that the inside of your home should match the exterior of your home in basic style. It doesn't have to be a perfect match, but you should be able to walk into your front door and not be surprised at a vastly different style inside your home.
Since our exterior will be on the modern side, we are looking to decorate the inside with a modern minimalistic flair. And I couldn't be any more excited about it!
As our foundation gets poured and we begin construction, I find myself dreaming all the time about what it will feel like to walk up to my house, through the front door, and into my home. I dream about the colors we will use, the finishes we will pick, and the decorations that will make our house feel like a home.
I love finding home decor in so many places, but I often find that sometimes I can find the best home decor, for the best prices, at unlikely spots. This goes for all types of decorations including modern home decor.
One of the most recent places that I have found super cute home decor at great prices is The Home Depot. Not only do I shop there all the time for our home improvement needs and for supplies for our DIY projects, but they actually have a great selection of modern home decor items too.
A few things I am currently loving for a modern look from The Home Depot are: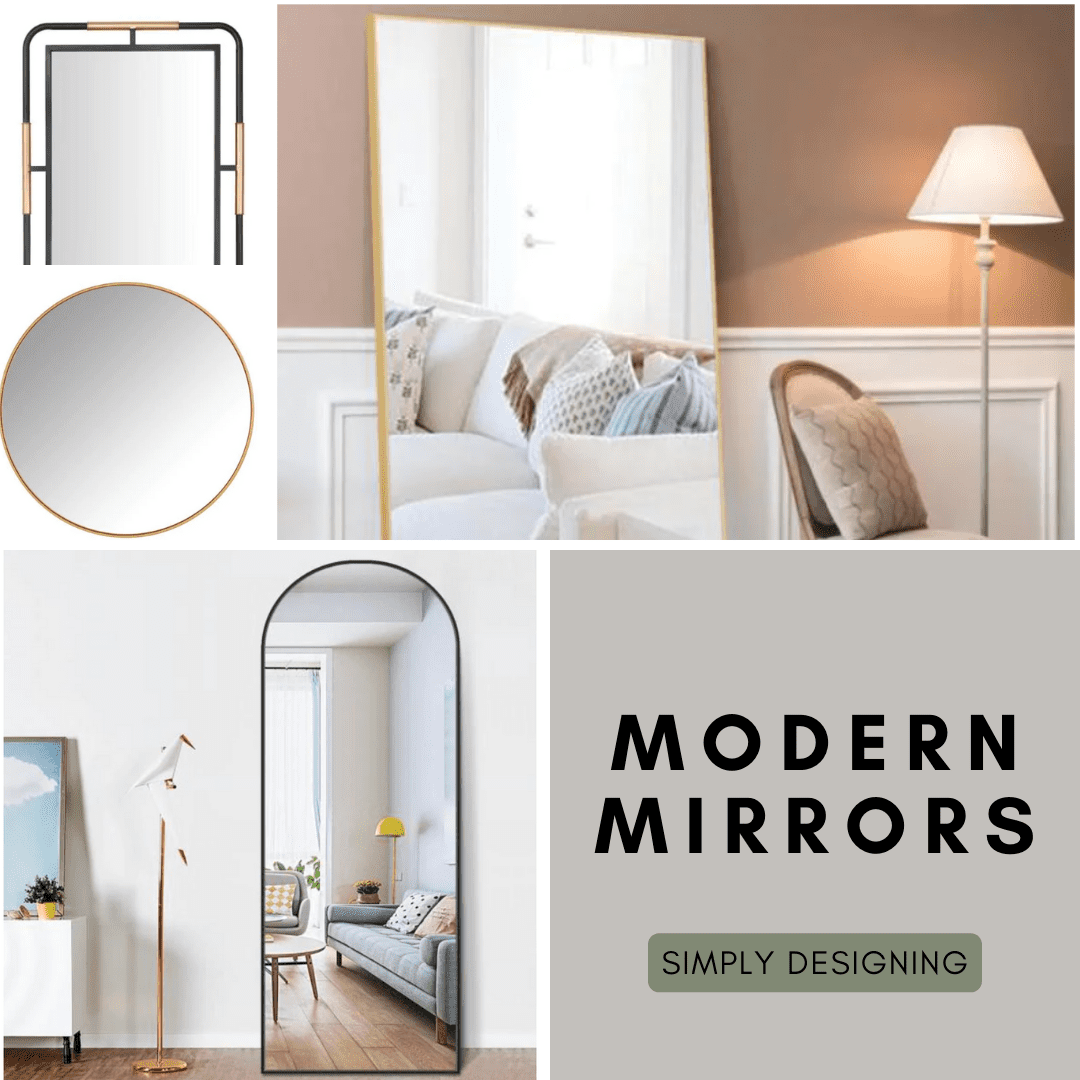 Modern Mirrors
I love mirrors in my home, they really can make the space feel bigger and oh-so light and airy. The Home Depot has a surprising amount of beautiful, modern, decorative mirrors that would be perfect for any modern home decor.
(images shown: Medium Rectangle Black & Gold Modern Accent Mirror, Modern Rectangle Metal Framed Gold Full Length Leaning Floor Mirror, Large Round Gold Classic Accent Mirror, Modern Arched Shape Framed Black Standing Mirror Full Length Floor Mirror)

Modern Wall Art
It can be a real challenge to find modern wall art that does not break the bank. So I am really loving these options from The Home Depot because they are beautiful, minimalistic, and truly embrace the modern style.
(images shown: "Silver Ice" Textured Metallic Hand Painted by Martin Edwards Wall Art, Stone Layers Brass, Black Canvas, Metal Framed Wall Art, 'Black & white strokes 5' by Iris Lehnhardt Framed Canvas Wall Art, Rectangular Gold and Grey Abstract Textured Canvas Wall Art With Gold Wood Frame)
Modern Wallpaper
Wallpaper is back in style and it is definitely not what wallpaper used to be. It can be modern, masculine, feminine, removable, or just so much more than it was in the 1980s and 1990s and I absolutely love using it on an accent wall. Here are a few wallpapers that I am totally digging for a modern look right now from The Home Depot.
(images shown: Wildwood Wallpaper, Multicolor Paper Non-Pasted Washable Wallpaper Roll, Gold Fracture Vinyl Peel & Stick Wallpaper Roll, Pick-Up Sticks Black Geometric Paper Pre-Pasted Strippable Wallpaper Roll)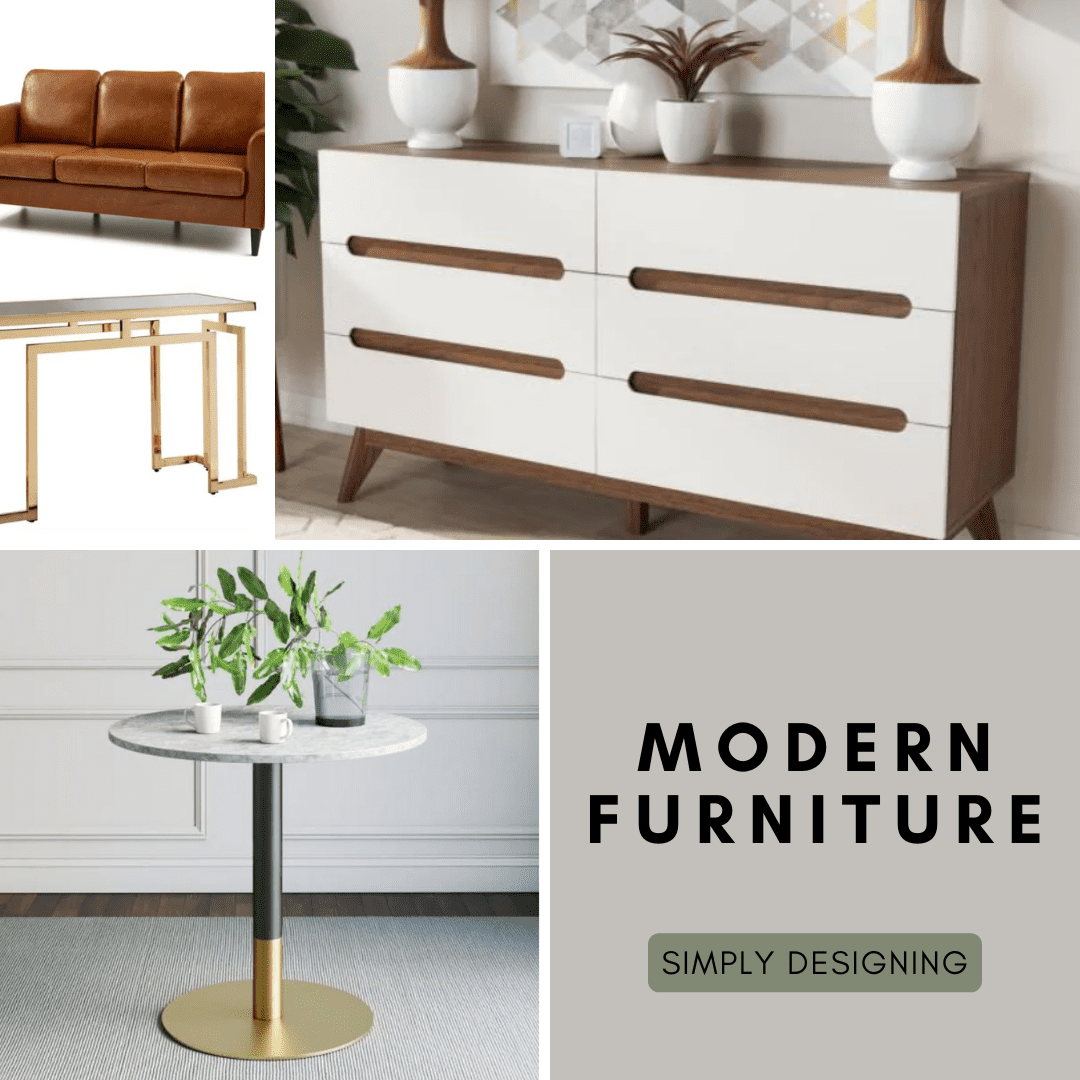 Modern Furniture
Modern furniture can mean different things to different people, but when I look for modern furniture, I look for something with uncomplicated lines and beautiful details. Here are a few fantastic modern furniture options from The Home Depot.
(images shown: Clara 72.83 in. Camel Faux Leather Upholstered 3-Seater Curved Arm Sofa, Towson 52 in. Gold Plating and Black Rectangular Glass Top Console Table, Lucy White Carrara Faux Marble Table Top with Black and Gold Pedestal Base Modern Kitchen or Dining Table, Calypso 6-Drawer White and Brown Dresser)
Plus Savings.com is giving away four $250 e-gift cards to The Home Depot to support their Decor Days sale!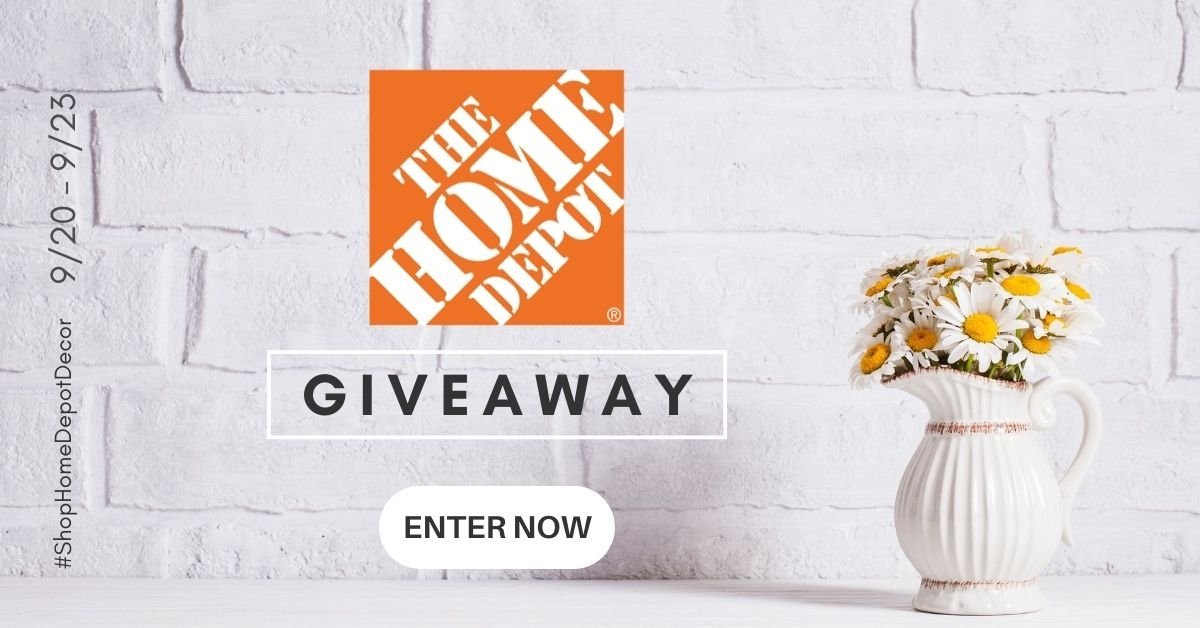 Feel free to click on the link above or click HERE to enter.
(Note: this giveaway is not at all associated with or sponsored by Simply Designing)
If you enjoyed these modern home decor ideas, you might also enjoy these posts: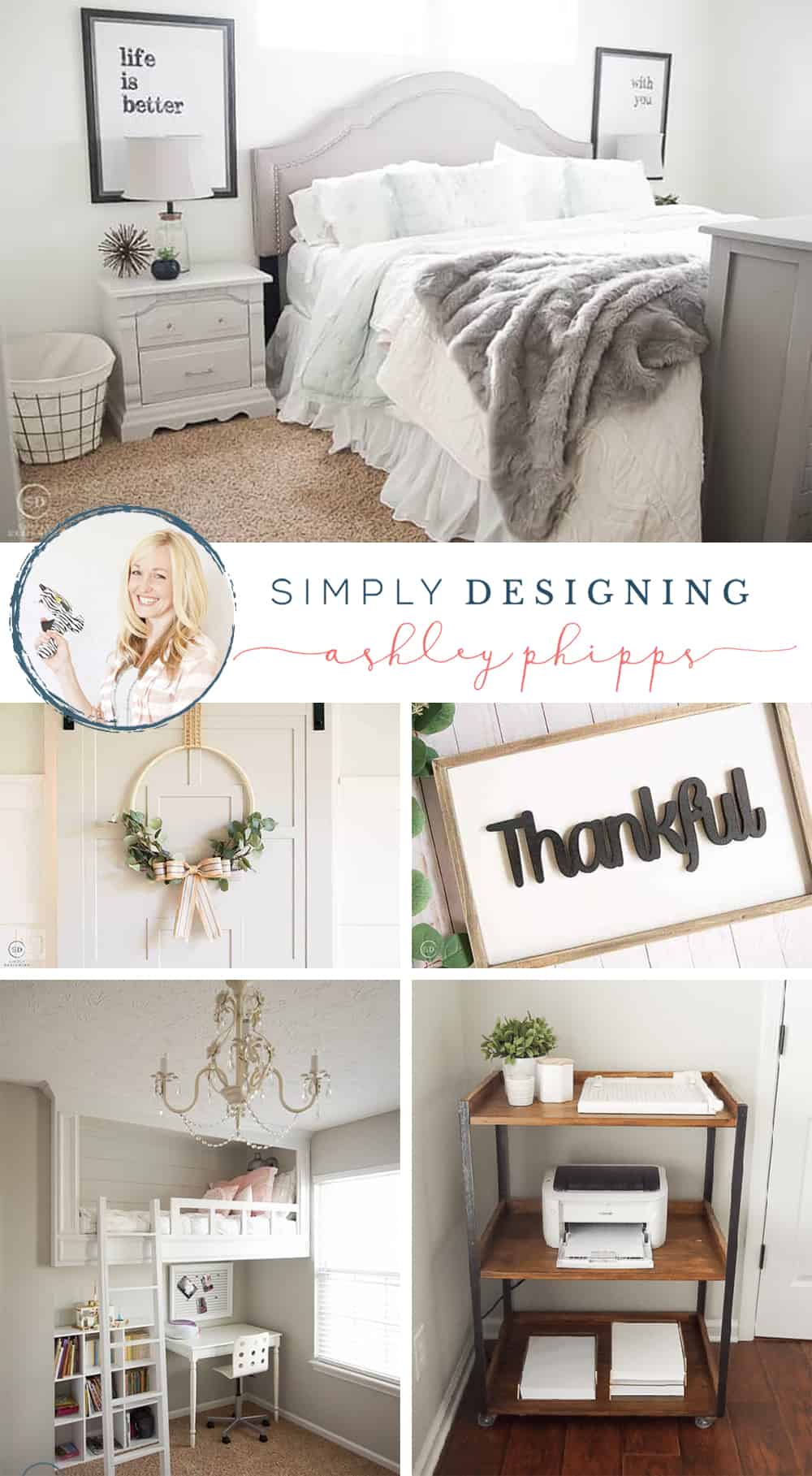 45 Light Bright and Beautiful Home Inspiration Ideas