We have all done it, come up with lofty New Year's resolutions that last approximately 5 minutes, but this year do something different, here are 5 New Year's Resolutions to Actually Keep This Year that are easy, fun and can totally be done in just a few hours! Yup! Finally, a New Year's Resolution that can be done in just a few hours, making it an easy goal to actually keep this year. (To up your game, check out this free decluttering download HERE)

A big thank you to Better Homes & Gardens at Walmart for sponsoring today's post. All opinions and ideas are mine. Affiliate links may be included in this post for your convenience. If you make a purchase through these links, you will never pay a penny more, but I receive a small commission for it. Thank you for supporting my blog.
5 New Year's Resolutions to Actually Keep This Year
New Year's resolutions can exciting. We want to join a gym, get in shape, finally start eating better, Marie Kondo the heck out of your whole house...am I right?
And while those are all GOOD things, we often set goals in our life without actually changing our lifestyle or priorities. So come February 1st, we are waving goodbye to our goals and settling back into our old routine.
Well, let's do something different this year. Let's set a goal you can actually keep!
Let's set goals that are doable, quick, and have an actual end in site so you can quickly check it off your list and move on to the next item!
This year, I am setting some organizational goals and a few updating goals. Basically, I am adulting this year.
But because these goals are actually doable in a short period of time, I know I will get them done and feel better about my home and life immediately!
And when you teach yourself that you can keep small goals, keeping bigger goals becomes easier and more likely. So start small, and work your way up, you got this my friends!
So today I am sharing 5 New Year's Resolutions to Actually Keep This Year and how I have already set, and achieved my goals, and it's barely mid-January! Woot woot!
So get a pen and paper, write these down, and then check them off in a few hours when you have completed these goals that truly can change your life and your home.
Organize Your Shoes
Yes yes, we all want a magical tidy house. But setting out to organize ALL the things, is intimidating and overwhelming.
In our home, everything needs to have a place, a home. And when we are done using that item, it goes back into it's home.
We regularly purge and rid our home of things we don't need. But this is not what I am talking about right now.
I am just strictly talking about organizing the shoes you already have and plan to keep.
So this year (or this weekend) let's just organize your shoes! I promise it will bring order to pretty much your entire day.
Not being able to find shoes can make any day start off bad, so having an organized home for your shoes is important.
Ready? Let's go.
I would venture to say, we all *might* have a spot in our home or garage where shoes seem to..."gather".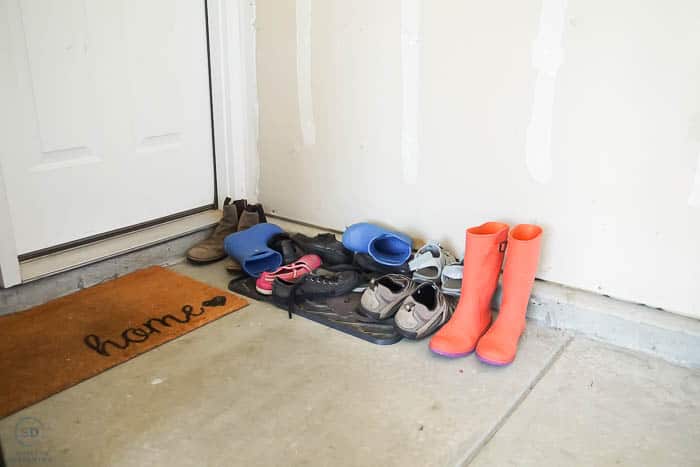 (By the way, I should mention, that all these shoes serve a purpose, fit and bring us joy, so they are ALL being kept. They just need a home that is not an ever-growing pile by my back door.)
Having shoes accessible and easy to find is important, but having a nice way to store them in an accessible place is even more important.
If you don't have a good closet for shoes, consider heading out to your garage and finding a little space there.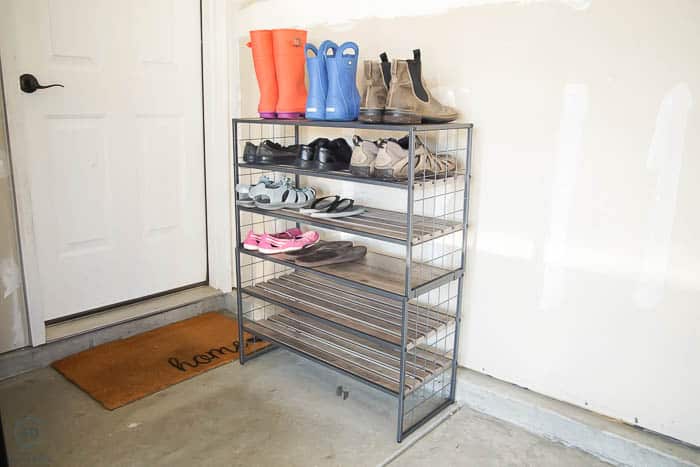 We love these Better Homes & Gardens Decorative Gunmetal Grey Wood and Metal Shoe Racks. They are stackable, cute and perfect for the enormous amount of shoes that this family of 5 own. (We bought two.)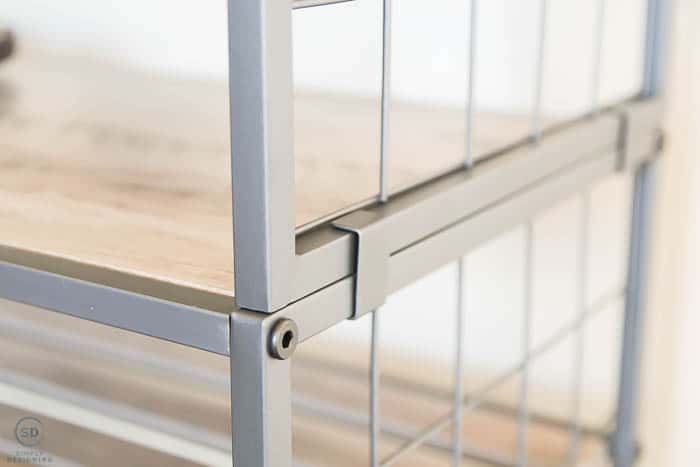 These racks were easy to put together and now we have a neat, organized spot to store our shoes.
Our shoes have a home, and everyone knows where they belong. Which means I should *hopefully* not be tripping on shoes thrown near the door as often as I used to.
Replace Worn Sheets
This is one of those "adulting" things. Replacing your sheets sometimes is needed, and sometimes it is just a nice thing to do.
In my case, we have a couple sets of sheets that all of the sudden had holes in them! So I decided to actually replace sheets that we needed to replace as well as sheets that just hadn't been replaced in a long time.
But can I tell you that it just feels so nice to have brand new sheets on your bed!? Like so nice. Nothing makes you feel more like an adult than having new, super soft sheets on your bed at night.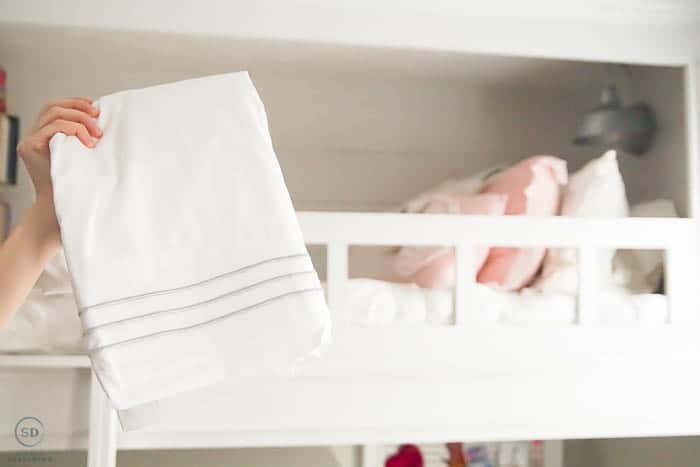 We replaced the sheets on my daughter's bed with these Better Homes & Gardens Luxury Embroidered Microfiber Sheet Set in White and they are luxuriously soft and beautiful! I can't wait to replace a few other sheets in our home!
Organize Your Books
We have many books...many many books! We love them and they are one of the few things I really don't like to get rid of!
But that means we need some major organizing! Like I mentioned before, we aren't going to set a lofty goal of organizing the whole house, but I did set a goal to organize all of our books.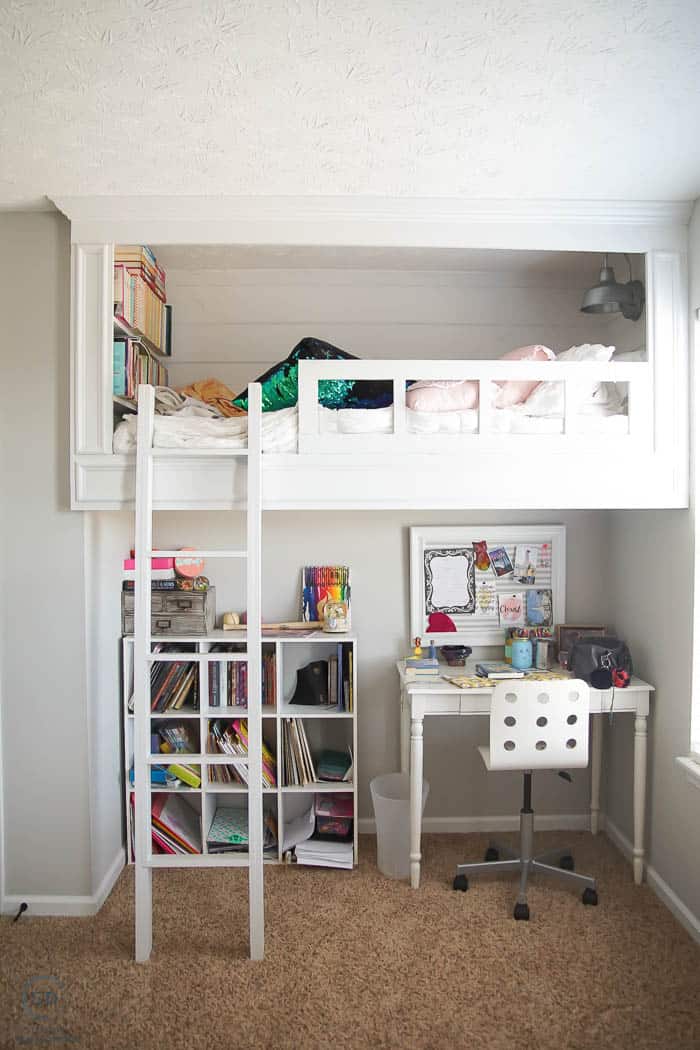 In my daughter's room, her bookcase was old, worn out, and honestly, it was a mess. I knew it was time to revamp this little area!
We removed the old bookcase and replaced it with a new one. We snagged a Better Homes & Gardens 9 Cube Storage Organizer in White, bought wooden legs from the hardware store, painted them white with spray paint and attached them to the bottom of the cube bookcase.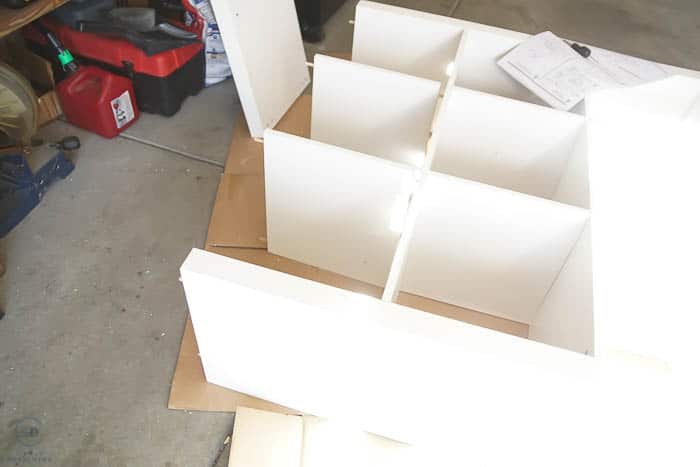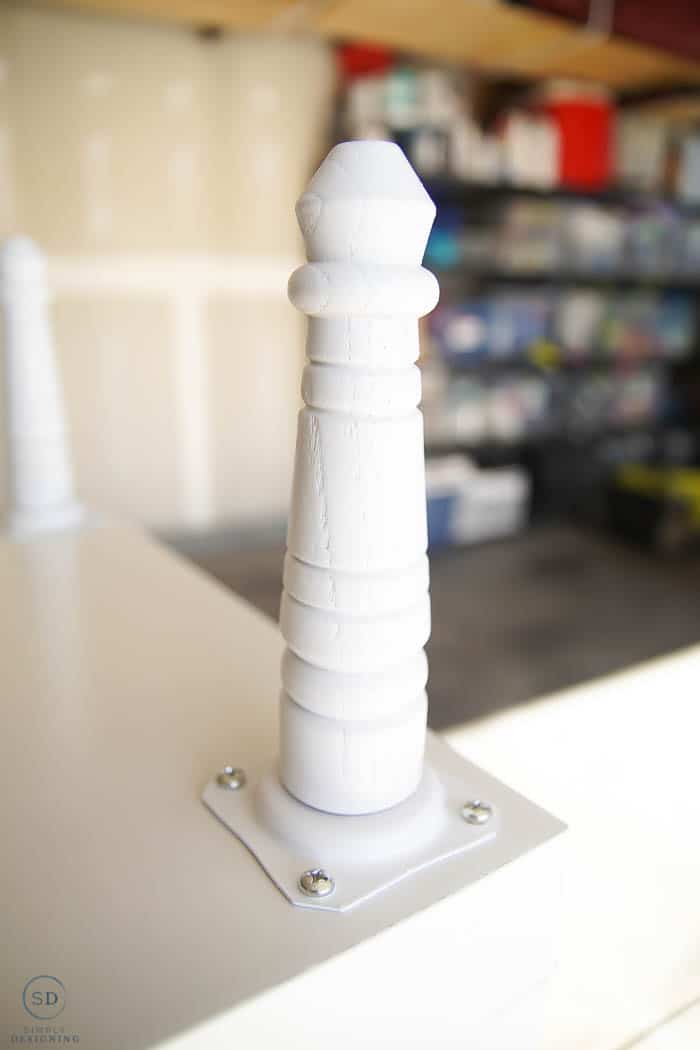 Such an easy DIY with huge impact! I love how the cube organizer looks when it is lifted off the ground a few inches!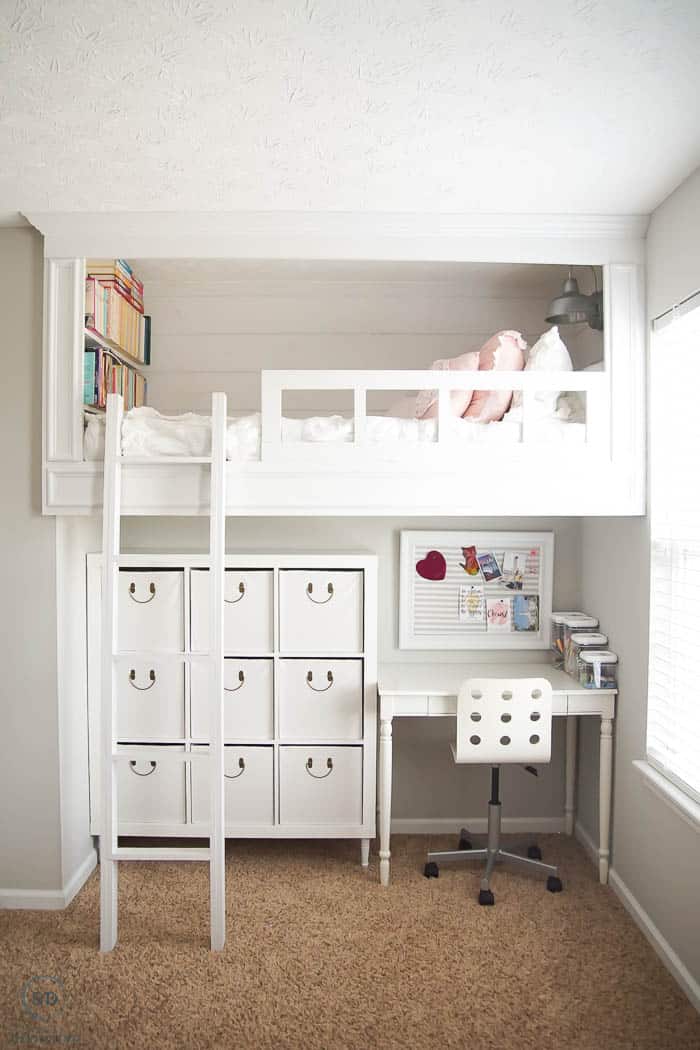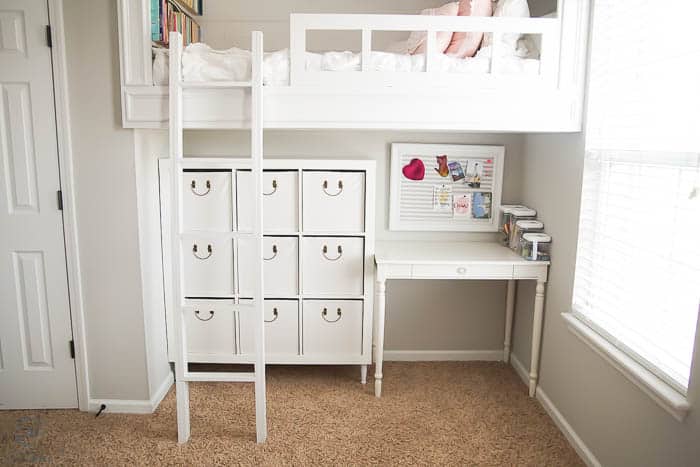 We filled the cube bookcase with the most beautiful Better Homes & Gardens Textured Velveteen Cube Storage Bin in Cream and filled the bins with books and other items my daughter had on the bookcase.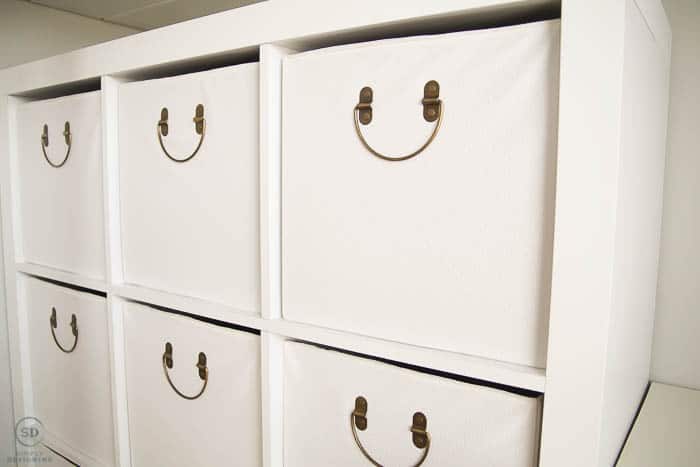 We gave all of the books and decorative items a home, or we donated them. It felt so good to go through her bookcase.
And now this space looks so much more organized and put together! I love that everything is hidden in bins too!
Buy New Towels
Oh! Adulting is just so fun isn't it!? We had a closet full of more towels than any one family could ever use, but so many of them were old and worn out.
We had towels that were over 17 years old! It was time to get rid of many of them, keep what was still in good condition, and buy new towels as needed.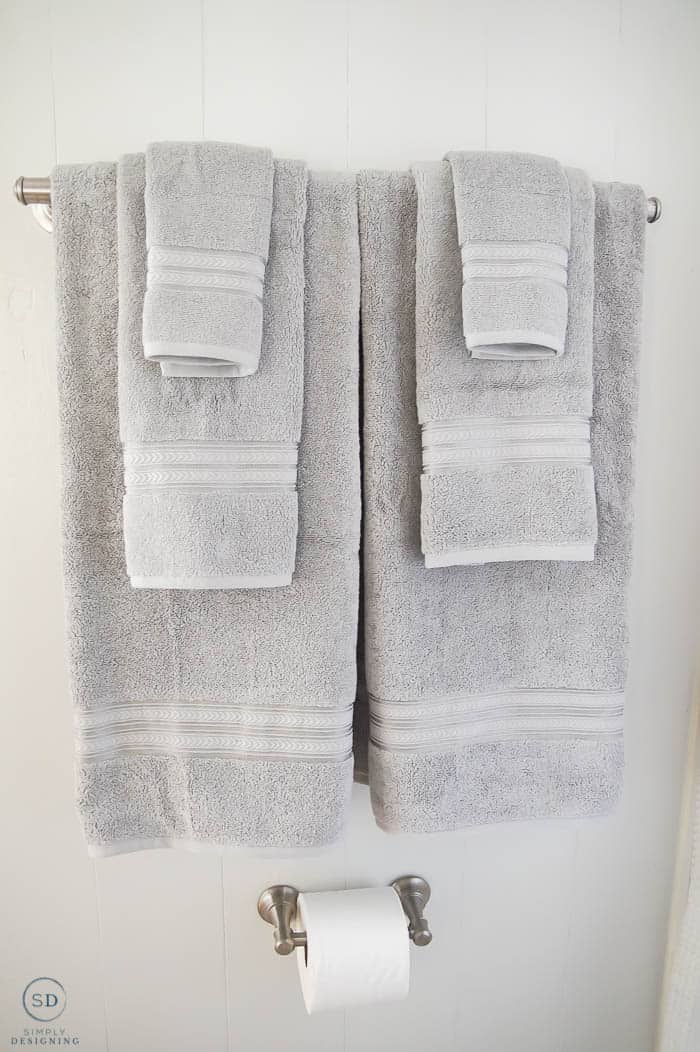 For our children, we decided to replace all of their old, worn out towels, with these beautiful grey Better Homes & Gardens Bath Towels.
I love how soft and fluffy these towels are.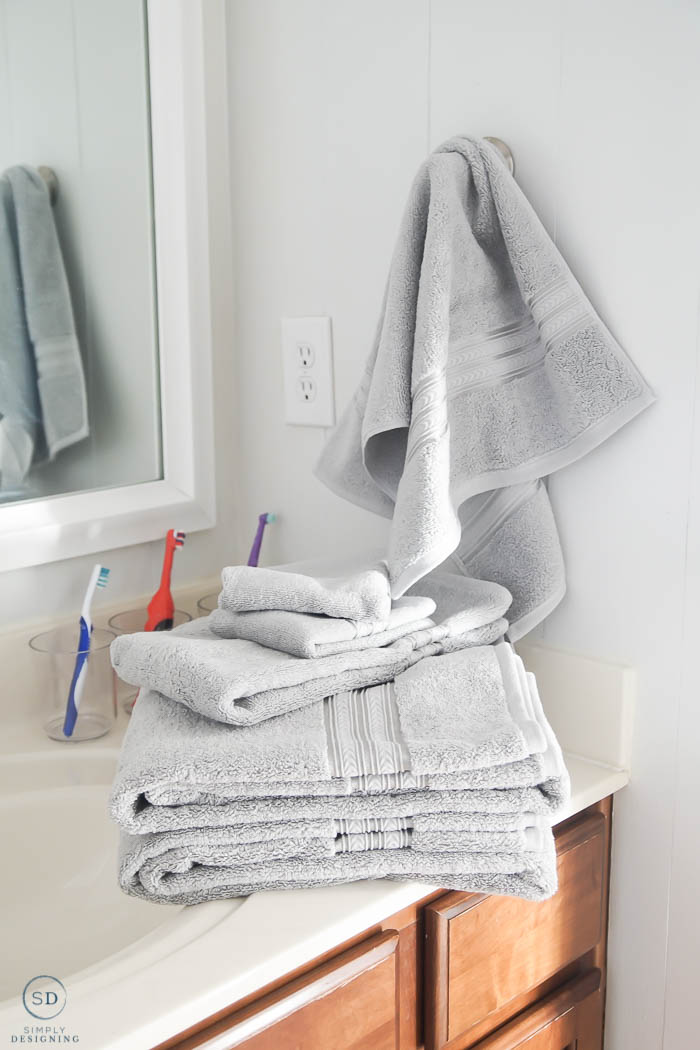 They are absorbent, reasonably priced and so pretty! I love that my kids have matching new bath towels!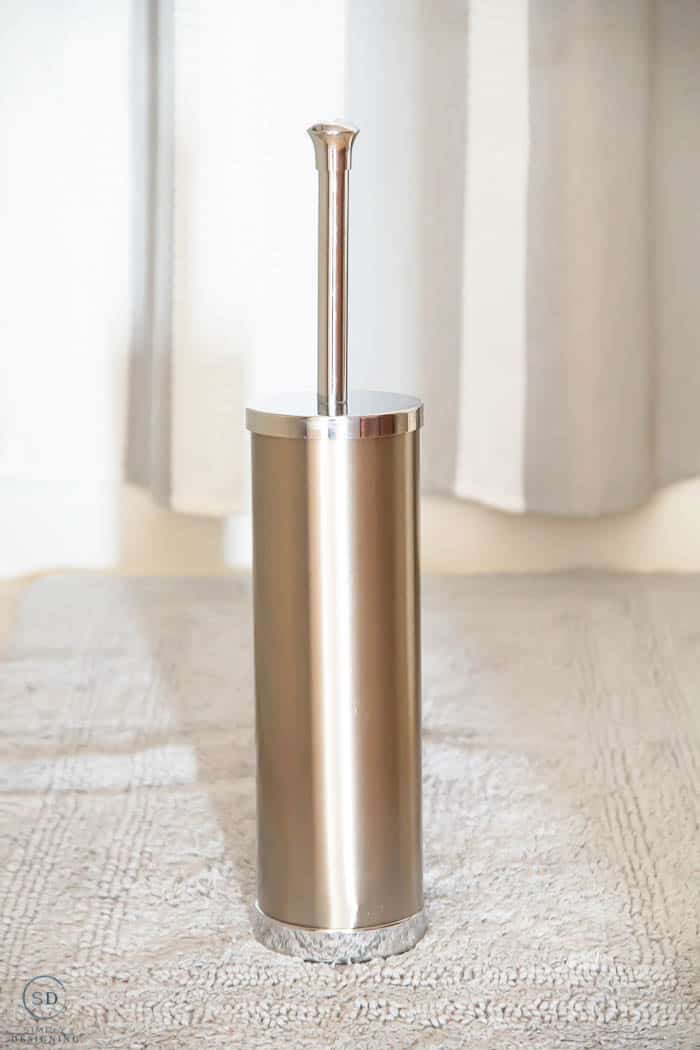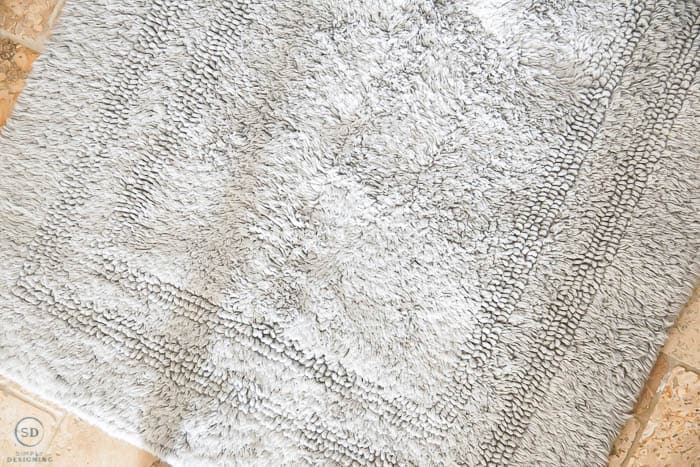 We also replaced their bath mat with a Better Homes & Gardens Cotton Reversible Bath Rug in Soft Silver and their toilet brush with a Better Homes & Gardens Metal Bowl Brush because those things just need to be replaced every so often.
Organize Office Supplies
Office supplies are something that can easily get unorganized. The office and art supplies in my daughter's room were particularly out of control!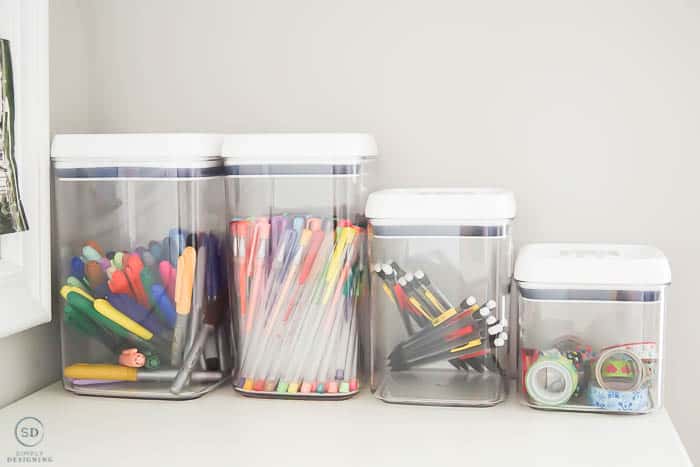 So I decided to use this Better Homes & Gardens 3-Piece Storage Set and this Better Homes & Gardens Flip-Tite Square 16 Cup Container to help her organize all her markers, gel pens, washi tape, and other art and office supplies.
I love how easy it is to see what is in each of the containers, yet they look so pretty and organized. And my daughter can easily find everything she needs!
Organize Your Toiletries
I have a 12-year-old daughter and a 2-year-old daughter, so the number of ribbons, bows and hair accessories we have is a bit ridiculous. But they are so super cute and I don't plan on getting rid of them any time soon.
But it is a good idea to go through your drawers and cabinets and organize your toiletries. Get rid of anything you don't want or need anymore. And organize what you do have.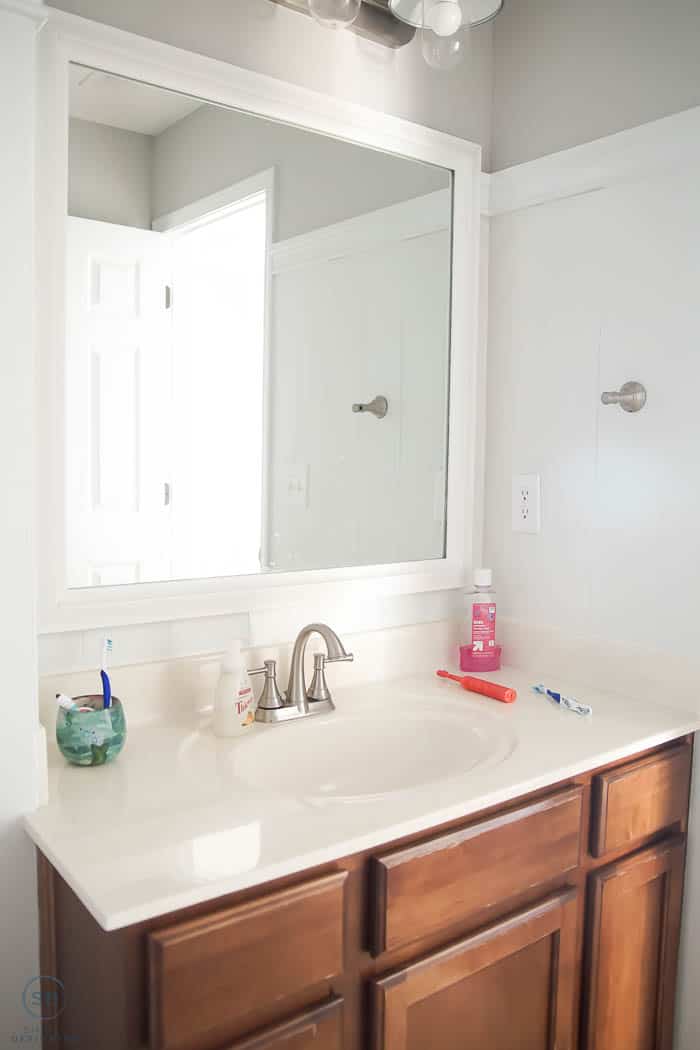 The top of my kids' bathroom counter always seems to be covered in toothbrushes and toothpaste and other random items. So I decided that it was time to take a little control over that.
I found these cute Better Homes & Gardens Metal Collection Covered Jars that I knew would be perfect for my kid's toothbrushes etc. These are plastic and come with a lid, but I decided not to use the lid and use these as cups and toothbrush storage.
One cup for each child so no one would fight about it.
I gave one to each of my children for them to hold their toothbrush and also to use as a cup. And I fully intend on throwing them into the dishwasher once a week to keep them nice and clean!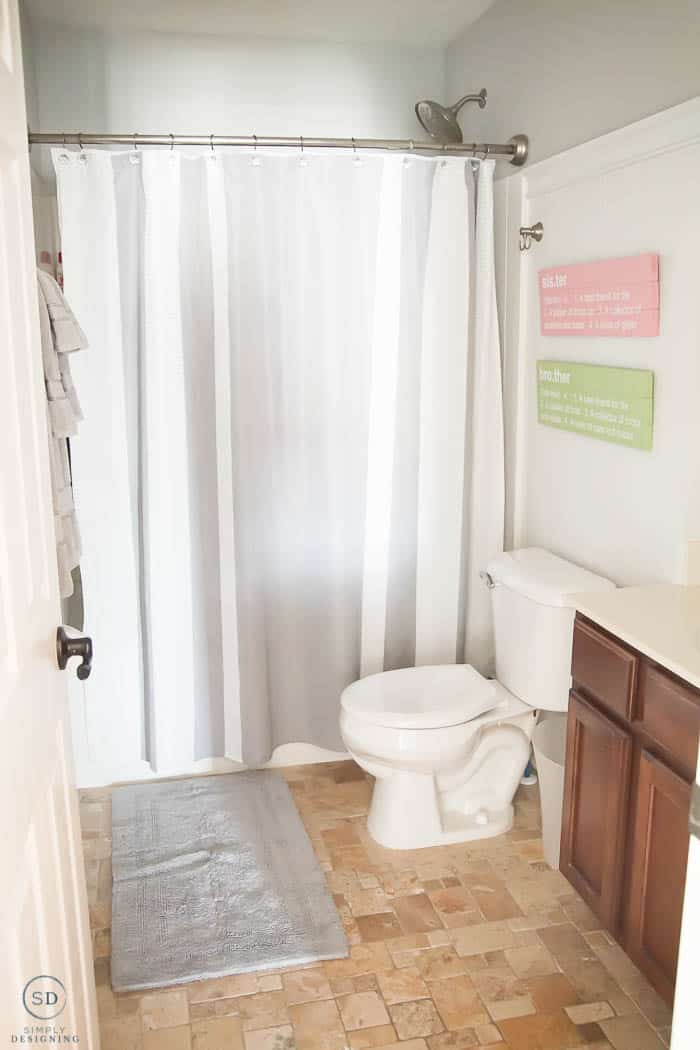 In the end, it took us exactly one Saturday to do all of this.
That's it.
No, your whole house may not be perfectly cleaned and organized, but starting small and doing these 5 things will drastically improve your home and you will feel great about accomplishing a few, meaningful tasks.
You can have many spots in your house organized and brought into order, and feeling like an adult with new sheets and new towels in only one day! ONE DAY!
Now if you are up for a bit bigger of a challenge, go ahead and download my Checklist for How to Declutter Your Home in 7 Hours! Yes, it may, in fact, take you longer than 7 hours depending on your home, but it gives you a great jumping off point to do some major decluttering in your home this year!
I also share my 3 Container Decluttering Method HERE. It is a really easy and straight forward way to help you let go of items you may have sentimental attachment too (don't worry, that's normal to have a hard time giving things away.)
Shop this post below: