I know I recently shared a beautiful For Unto Us a Child is Born free Christmas print, but I actually designed two prints!  And then I couldn't decide which one I liked better...so I wanted to share both of them with you!  So today I wanted to share my All is Calm All is Bright free Christmas printable with you!  This is a really pretty and unique way to add a touch of Christmas reverence to your home this holiday season.  If you haven't seen my For Unto Us a Child is Born free print, go HERE to check it out.  Or keep reading and snag my All is Calm All is Bright Free Christmas Printable below.

All is Calm All is Bright Free Christmas Printable
I really can't decide which Christmas Printable I like better...maybe leave a comment below to let me know because I really can't!  I'd love to know if you hang one up in your home too!
I designed this lovely Christmas printable as a 24" x 36" print because that is the size of frame I have in my foyer.  However, you can easily ask the print shop to size this down for you if you need them to.
This print is designed as a black and white print so that you can get it printed as an architectural print at most print shops pretty cheap!  I sent mine to Kinko's and paid around $5 for it!  So it makes this totally affordable holiday decor!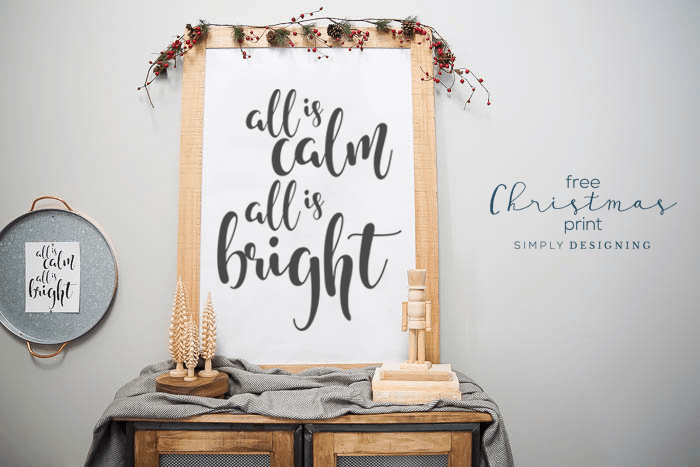 And because I am sure someone will ask, I wanted to share resources for the other items I decorated with on my entry table.  (affiliate links included for your convenience)
I added a berry garland across the top of the frame, a wooden Nutcracker I snagged from the Chip and JoAnna Gaines Hearth and Hand line at Target, and three beautiful hand carved wood trees I brought home from Germany last Christmas.  I put the trees on a wooden serving tray I also snagged from the Hearth and Hand line at Target and it is all sitting on a pretty herringbone blanket that is from the Better Homes & Gardens line.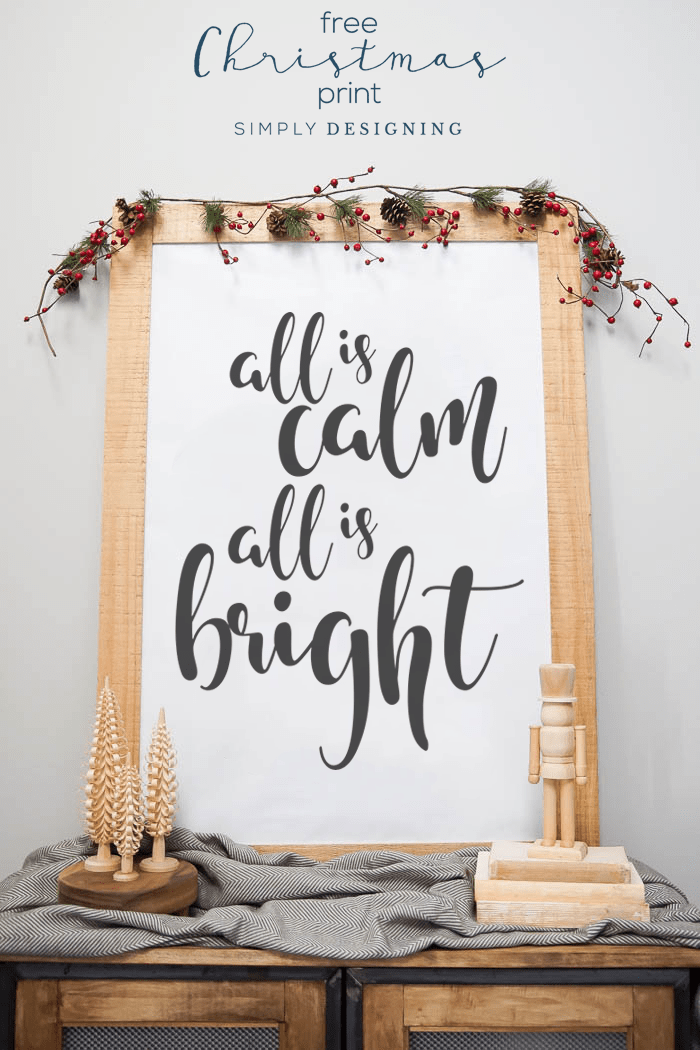 I am giving the print away FOR FREE!  Yes it is true.  For a limited time I am allowing you to download this printable completely free for personal use only.  So snag it while you can!  Please note that this is for personal use only.  Thank you.
To download this free print, simply click the link below and sign up to receive my weekly newsletter.  You will almost immediately be sent an email with a link to my printable library and the password you need to access it!  Every week when I send my newsletter out, I resend the password so don't worry, you only need to subscribe once to get all the insider access to my free printable library!  
Please note that all printables are for personal use only and only for those signed up to receive my emails.  If you would like to share the file with someone, please send them to my blog!  Sharing of files in any manner is strictly forbidden.  Any commercial use of these files or the design of these files is strictly forbidden without prior written approval.  You may not sell any part of these images, use them to make anything to sell, or in other way engage in any commercial activity with part or all of these images.  You may not recreate your own for commercial use either.  But please print and use these for your personal use!  If you are looking for a commercial license, please email me at [email protected]  Thank you!

You might also enjoy: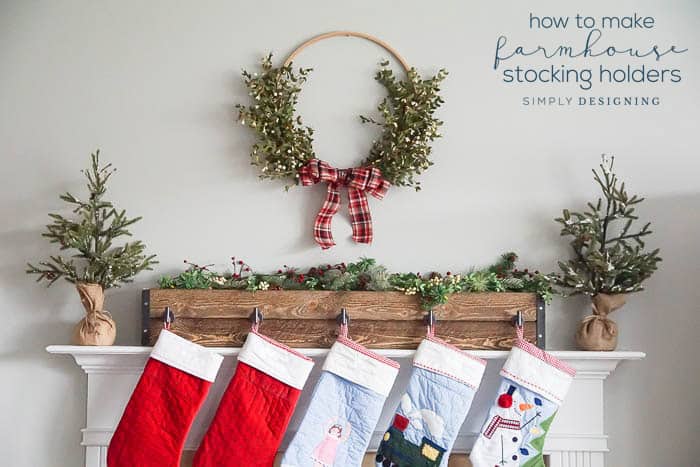 How to make Farmhouse Stocking Holders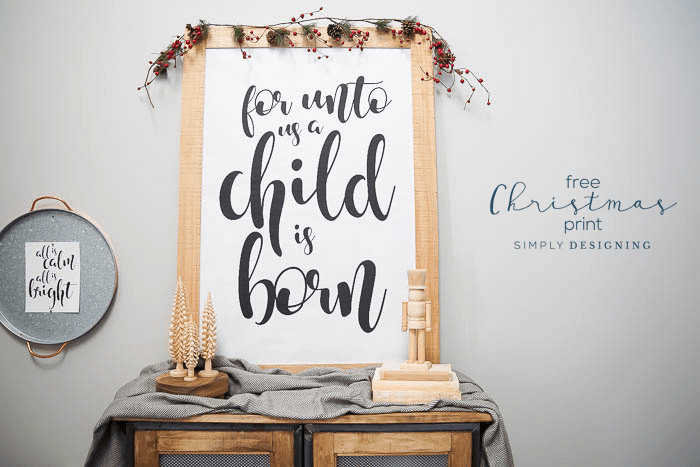 For Unto Us a Child is Born Free Christmas Print