As I have a baby on the way, and my little girl is 3, I have noticed that there are a lot of new products out there for babies since my 3 year old was a baby! And regardless of the new products out there, there are just so many options, but it is often impossible to tell which is the best product!
So, I invite everyone to participate in my Best Baby Products Party!
Please add your favorite baby product to our list below. You know, that one product that you can't live without and absolutely love, complete with all the details (name, brand, scent etc.) so we can all go out to the store and find exactly what you say is the best of the best! (I have shown you a few of my favorites in the above images to start you off.)
This party only lasts until January 29th, 11pm CST so be sure to add your ideas soon.
AND, be sure to check out Simply Designing's first ever GIVEAWAY posting later today! Entering this Baby Product Party will earn you 1 extra entry into the giveaway!
Feel free to add my button to your blog/website!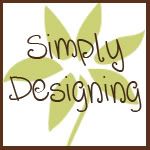 And, I will be checking out all your recommendations and posting the ideas I find most interesting in a subsequent post.