This post brought to you by Marie Callender's. All opinions are 100% mine.
I have shared before that my family has a long history of serving this country (read more about it here).  And I honestly, always love a chance to help those who serve our country.  I know that it is a decision that many brave women and men make and I am so very grateful for their service.  And today I thought I would take a break from my normal creative blogging and share how Marie Callender's is helping to bring the Comforts From Home to troops serving overseas!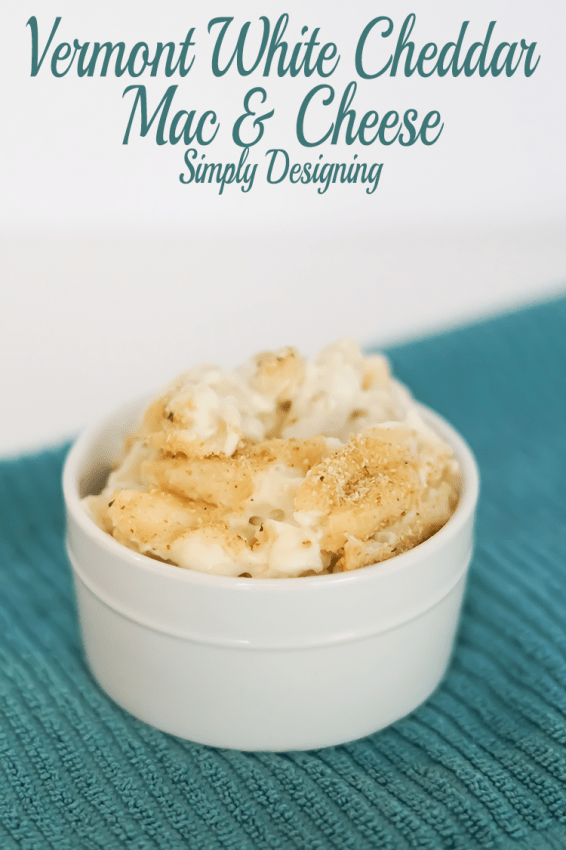 This Fall Marie Callender's is helping to bring the comforts of home to those bravely serving in the U.S. Military.  And they have made it so easy for us to help!  They are offering many specially marked meals that have an 8 digit code on them.  To help donate, you simply enter the code at www.ComfortsFromHome.com and they will send a $0.50 donation to USO2GO.
These donations will be used to make kits to send to bases overseas to help troops feel more at home.  The kits will include things such as electronics, athletic equipment, books and furnishings to help give them a little comfort while they are away from home.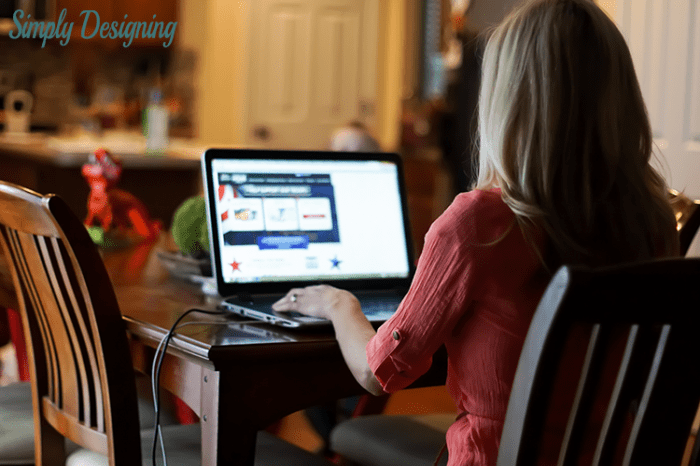 For every entry by 1/31/2015 of an 8-digit code found on participating products, Marie Callender's will donate $.50 to the USO2GO program. Guaranteed minimum donation: $100,000. Maximum donation: $250,000. Limit 5 code entries per person/computer each day. Valid in U.S. Only.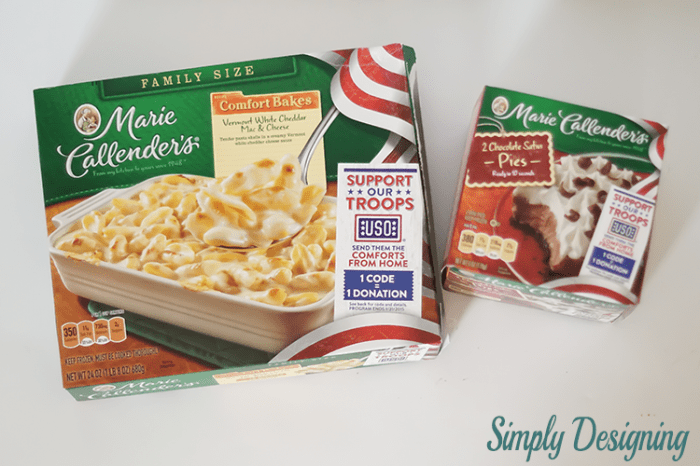 So I stopped by my local grocery store and picked up a Marie Callender's Chocolate Satin Mini Pie dessert and a Vermont Macaroni and Cheese meal, both are specially marked for this program.  I may or may not have eaten most of the Chocolate pie by myself because it is really quite tasty (I did share a bit or two with my son!)  And we made the Mac and Cheese for an after school snack.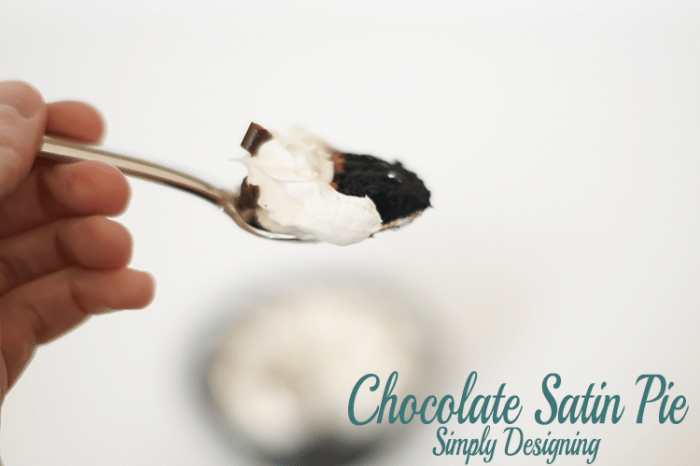 The Chocolate Satin Mini Pies were really quite tasty!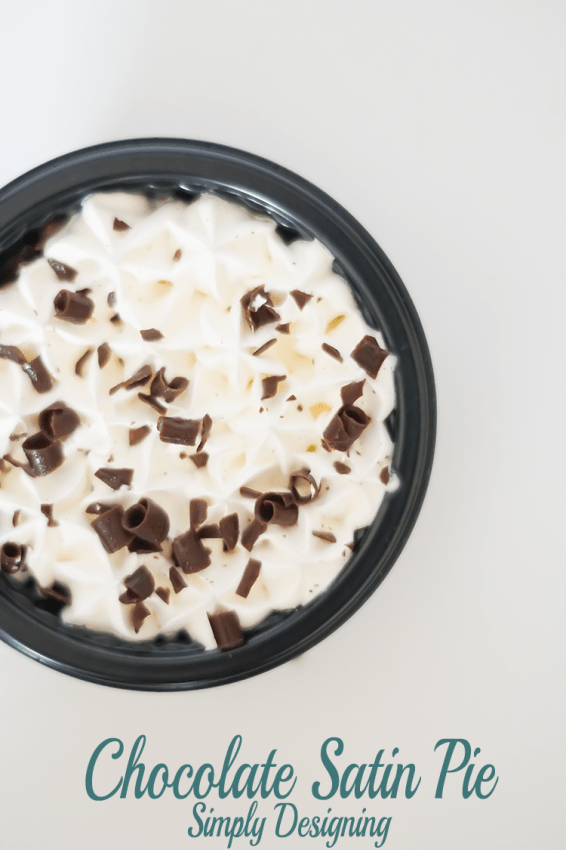 And the Vermont Macaroni and Cheese was so creamy and full of flavor.  I added a few bread crumbs to the top and it really created a lovely snack for my kids!  And there was enough left over for my daughter to take this to school for lunch the next two days!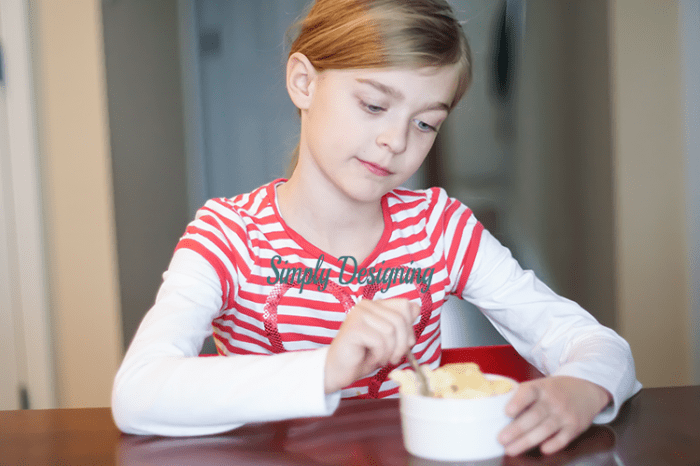 In all honesty, whenever I need a frozen meal option, I have almost always chosen Marie Callender's.  And so I am grateful to see them contribute to such an amazing cause.  And on 11/30/14, if they meet their goal, they will work with Thunderclap to spread their cause to a much larger audience through social media.  You can sign up now to help get the word out and to sign up to automatically have a message posted on your facebook page on 11/30/14.  Go HERE to sign up.  And visit the Marie Callender's Facebook to stay up to date and learn more.