Conversation Heart Key Chain
Raise your hand if you love conversation hearts!  Ok, I will admit I don't actually like to eat them, but I think they are cute and nothing says Valentine's Day more than conversation hearts do.  So when I found the cutest unfinished heart shaped keychains, I knew they would look adorable if they looked like conversation hearts!  So today I am excited to share these Conversation Heart Key Chain crafts with you!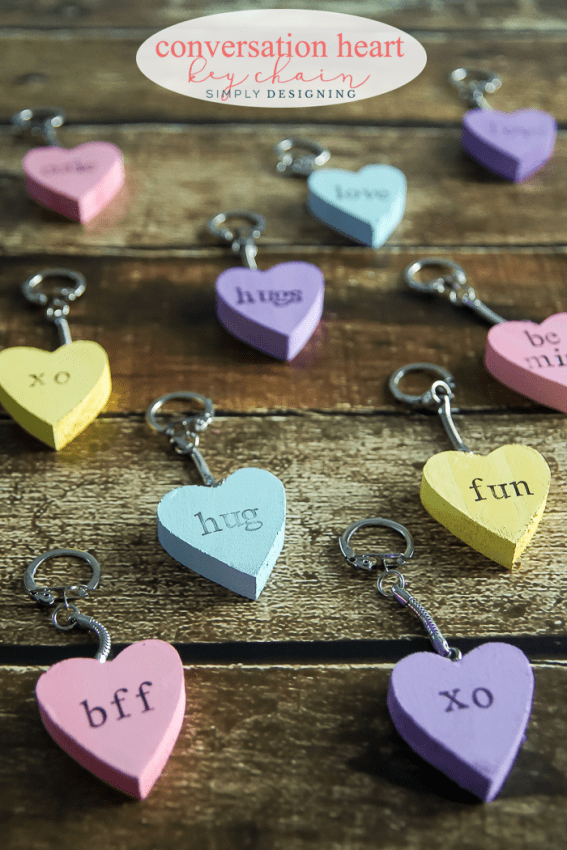 Conversation Heart Key Chain
This cute conversation heart key chain would be perfect to create with your kids.  And they would be so fun for your kids to give as Valentine's this year!  Even if you don't want to create these for an entire classroom of kids, they would be nice to make for even just a few close friends.  These could also be really fun to make as a classroom craft if you are a room mom this year!  So many fun options.

To make these conversation heart key chains, you will need: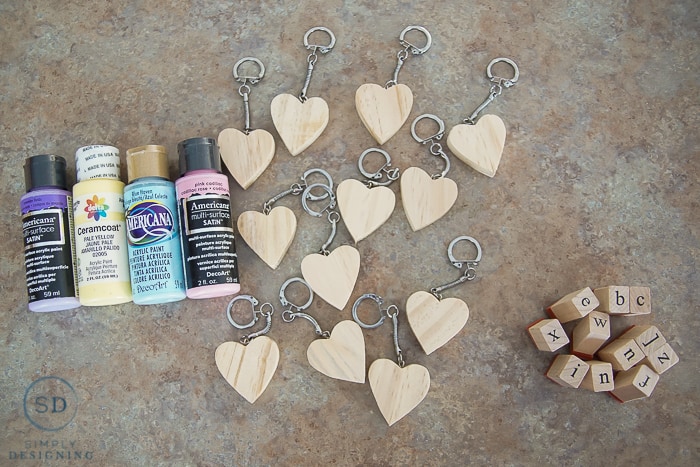 I have included affiliate links for your convenience.
You will begin by painting all of your keychains with your foam brushes and craft paint.  You can paint one coat or two, then let the dry paint completely.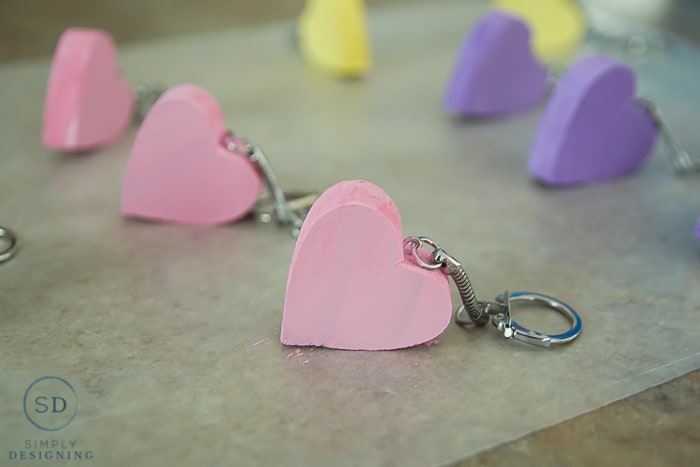 After the paint is dry, you can use your stamps and stamp pad to add cute conversation heart messages onto your keychains.  Be careful as it will take a couple of minutes for the ink to fully dry so be careful not to smudge it.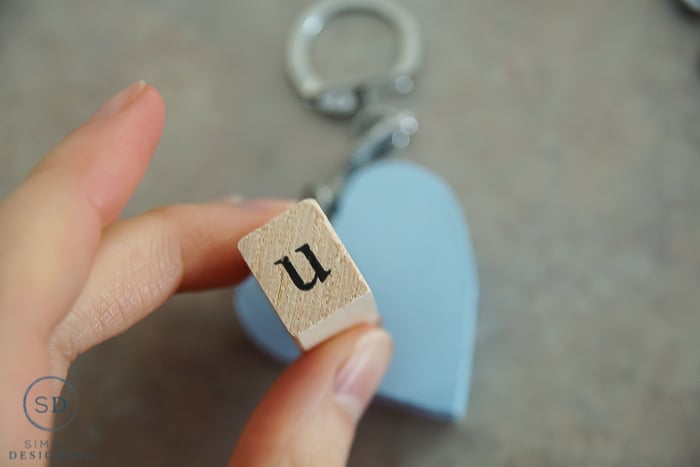 You can come up with whatever little messages you want to say on your keychains, but here are a few fun ideas: BFF, XOXO, Love, Cutie, Kiss, Hug, Be Mine, etc.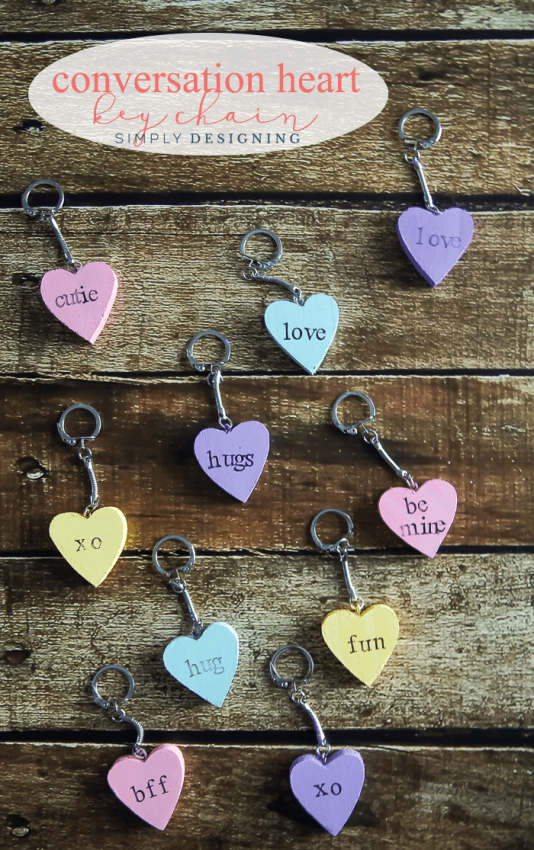 You might also enjoy:

Heart Shaped Hot Cocoa on a Stick