Next only to Christmas, Halloween is the favorite holiday around our house.  So we try really hard to fill this time of year with fun activities, fall fun, Halloween crafts and yummy fall-inspired food!  I know Halloween is over a month away, but we decided to get a head start with these cute Halloween Bags!  These come together pretty quickly and are just so super cute!  They are perfect to use for teacher gifts, friend or family gifts or even to use as trick-or-treat bags for Halloween!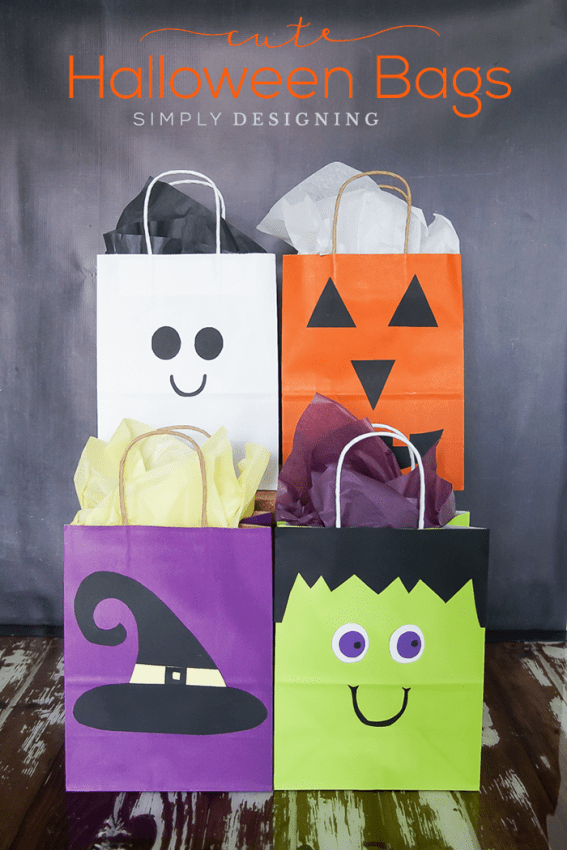 To create these cute Halloween Bags, you will need:
(Affiliate links included for your convenience.  Thanks for helping to support my blog.)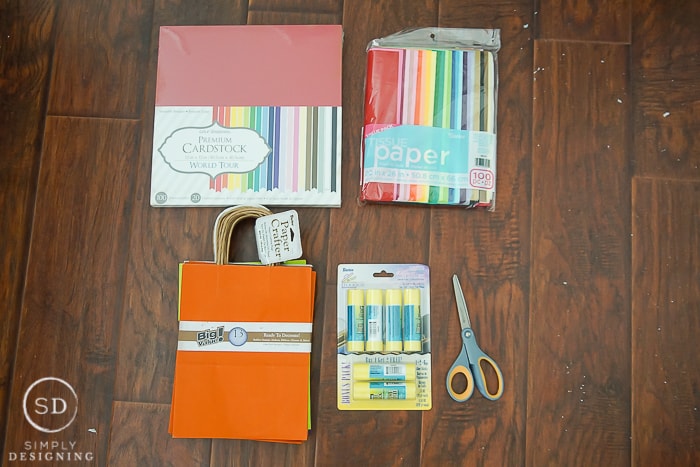 Once you gather your supplies, you are ready to begin creating these cute bags!  The great thing about these bags is that you can turn them into almost anything you can think of!  With just a little creativity you can turn an ordinary gift bag into something really cute and so so fun!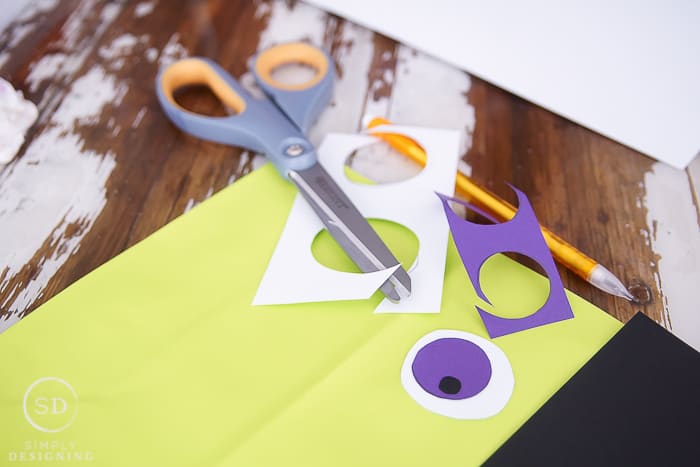 After you have decided on what you want to create (we made a ghost on a white bag, a pumpkin on an orange bag, frankenstein on a green bag and put a cute witch hat on the purple bag) you are ready to get creating!  Simply use your scissors to cut out the face or designs that you need to create your bags.  You can freehand them or find a template to use.  Ours were freehanded.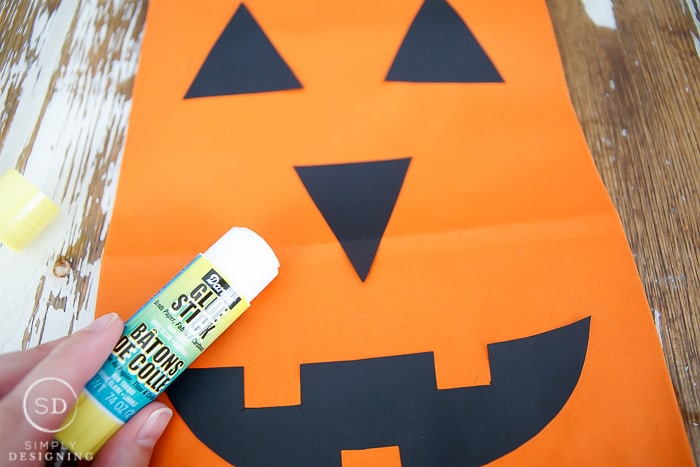 Once your shapes are cut out, use your glue stick to attach the card stock pieces to the paper bags.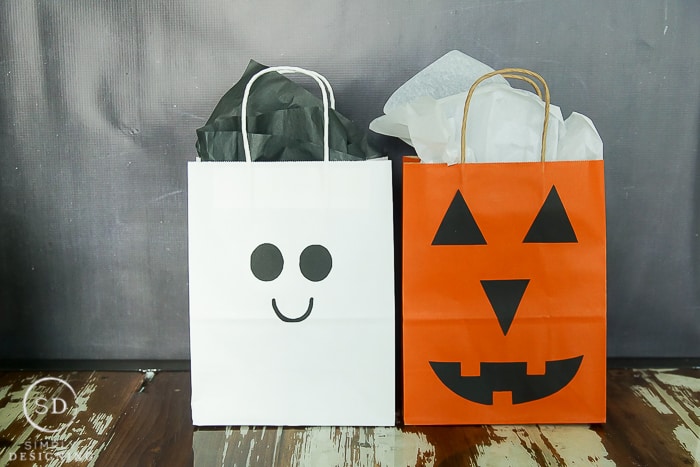 I think the pumpkin and ghost turned out so super cute!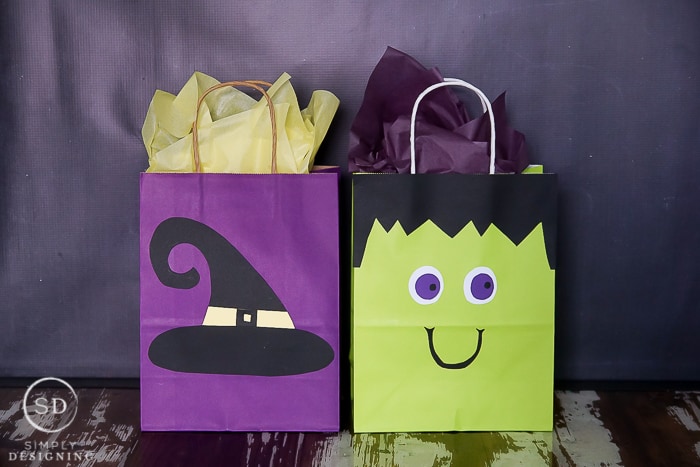 But the witch hat and frankenstein are really adorable too!  I'm not sure that I can actually choose a favorite!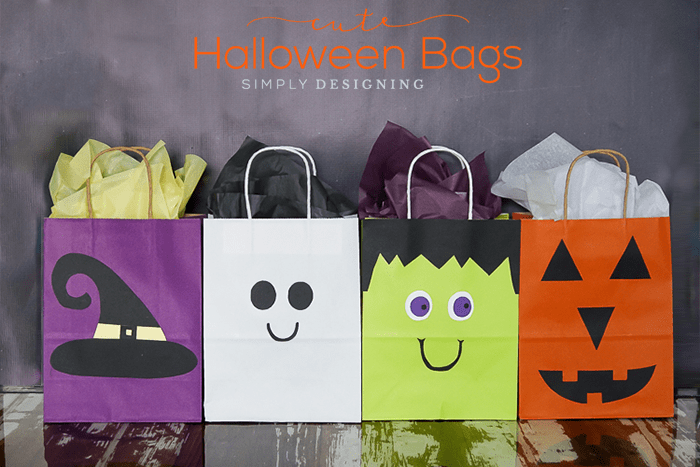 They seriously all make me smile!  Especially the ghost and Frankenstein!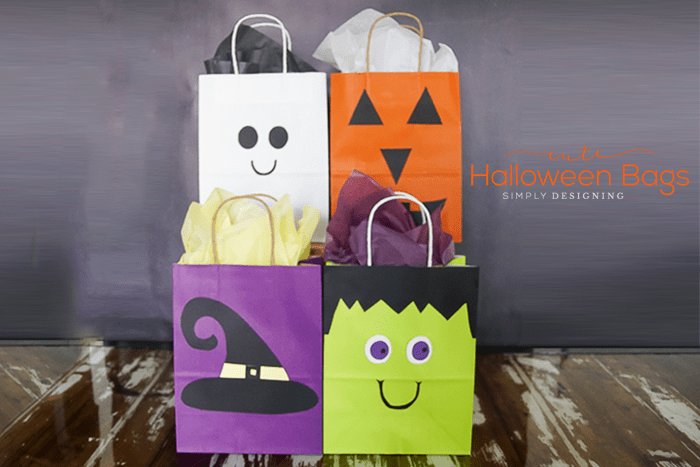 I think I will put a cute little gift in these for my kids' teachers this year!  Since the bags are ready to go (I even put the tissue paper in them already), it will be so simple to find or make a simple gift and let my kiddos take them into school.
This post first appeared on the Darice Blog.
You might also enjoy: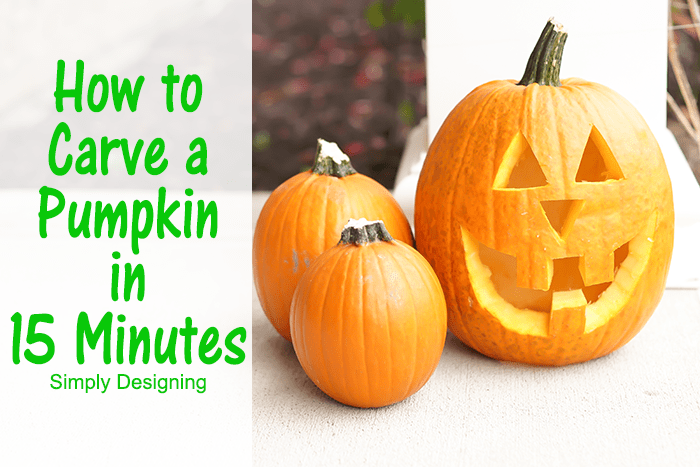 How to Carve a Pumpkin in 15 Minutes