I finally sat down and poured all of my knowledge and experience into one spot and decided to turn it into a beautiful digital body scrub recipe book! And I couldn't be more excited to share this with you! This digital Body Scrub Recipe Book explains everything you need to know to create moisturizing, exfoliating, non-greasy scrubs for your whole body.
Body Scrub Recipe Book
Body scrubs, how to make sugar scrubs, scrub recipes, those are all some of the most searched items on my blog, and some of my highest viewed pages too. So I thought it was time to finally condense all of my knowledge into one place.
I know some of you may think it is weird to have an entire book dedicated to body scrubs, but making body scrubs at home is actually an art. Believe me, I know, because I have made many scrubs that really didn't turn out well. #Fail
I spent time experimenting with proportions, different types of oil, different types of sugar and salt, scents, and more.
Lots of time. Like years and years of time experimenting until I got the best results. Results that are just as good (nope, BETTER) then scrubs you buy at the store. #TrueStory
Which is cool, because this means YOU can learn from me and avoid all the pitfalls of scrub making disasters.
Here is some more info about my brand new book:
+ make the best body scrubs
+ have a soft, moisturized body
+ create scrubs for different areas of your body
+ want answers to all your questions about making scrubs
+ to have access to free printable scrub labels
This digital body scrub recipe book contains everything you need to know about creating
This book is an incredibly in-depth resource for beginners to experienced scrub makers.
We do a deep-dive into specific body scrub recipe ingredients, substitutions and I answer many common questions about making scrubs at home.
For
less than $1
per recipe,
you get access to these amazing recipes!
(in two different sizes!)

You may be wondering why you would spend money on a scrub recipe book
when scrub recipes are everywhere?
Well, this book is different than anything you can find on Pinterest. It is also very different than any other body scrub book.


+ printable labels for every single recipe are included for FREE
+ information about substitutions and ingredients
+ 20 beautiful and unique recipes with stunning photography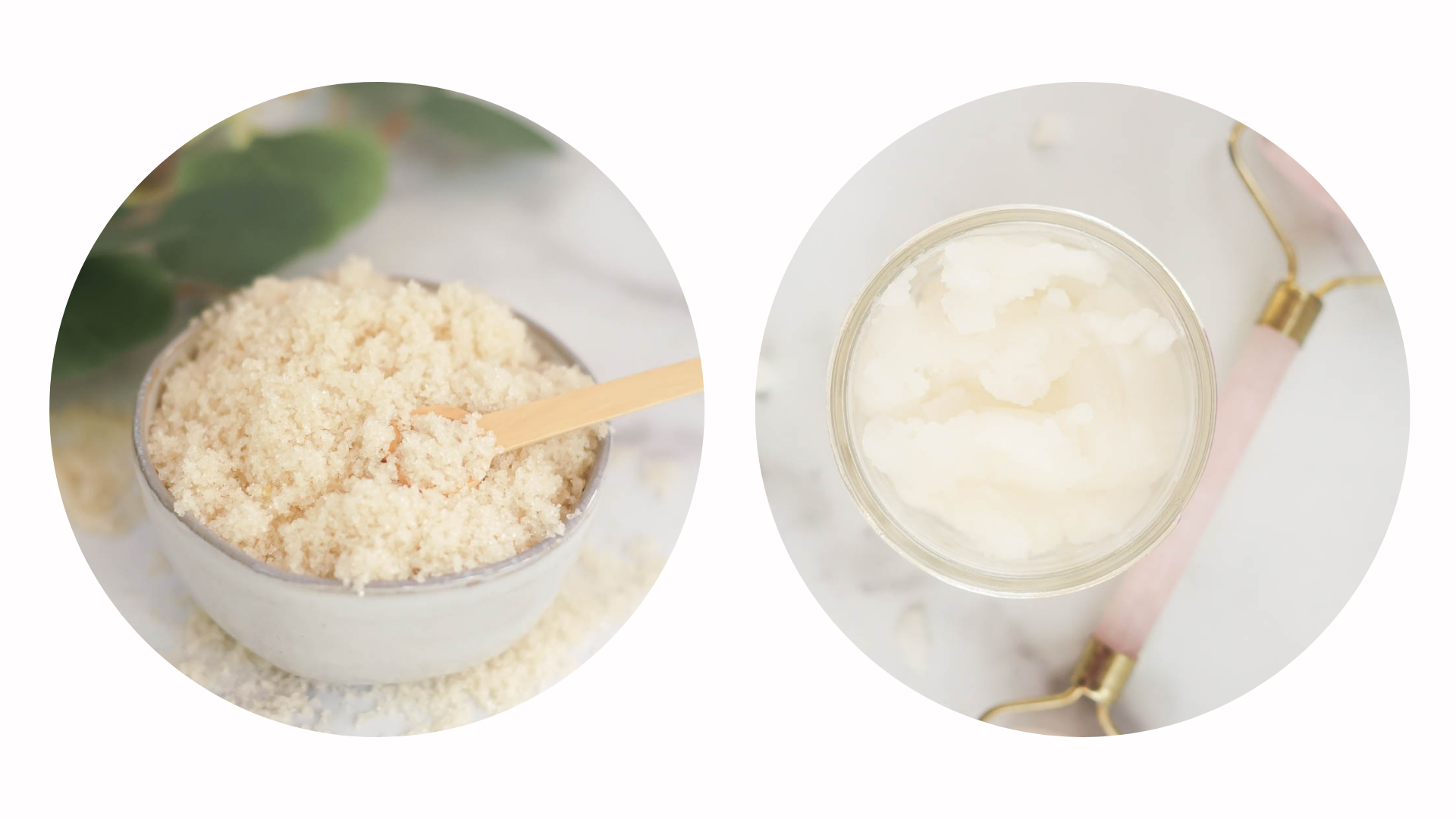 1. Rose Petal & Mint Lip Scrub
2. Pink Lemonade Brown Sugar Hand Scrub
3. Margarita Salt Body Scrub
5. Citrus Brown Sugar Face Scrub
6. Relaxing Coconut Body Scrub
8. Grapefruit Mint Sugar Scrub
10. Coconut Facial Sugar Scrub
11. Calming Brown Sugar Scrub
12. Creamsicle Salt & Sugar Scrub
14. Refreshing Sugar Scrub
15. Pumpkin Spice Sugar Scrub
16. Spiced Cider Sugar Scrub
17. Holiday Spirit Sugar Scrub
18. Peppermint Sugar Scrub
20. Orange Ginger Raw Sugar Foot Scrub

This digital book also includes
to print for every single scrub recipe in this book.
I am including these labels in both an 8oz jar size (2" x 2") and a 4oz jar size (1.5" x 1.5"), at no additional cost!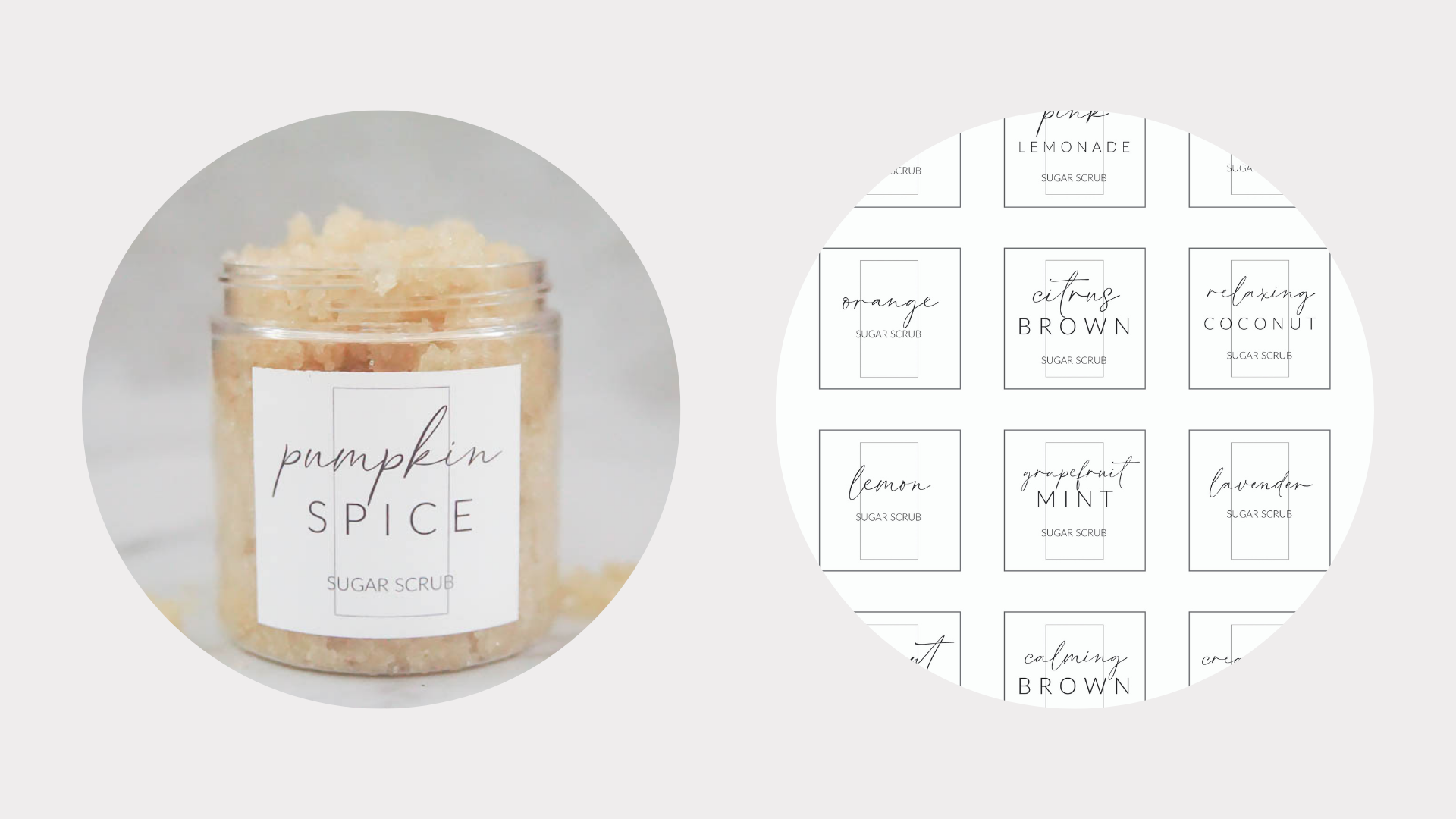 This book contains 3 pages of FAQs plus 2 additional pages of other information.
It also includes 20 unique recipes with beautiful photography and links to download printable labels.
And it includes links to purchase everything you need to make all of these scrubs.
I answer many commonly asked questions
and go into extensive detail on topics such as:
+ A secret ingredient that will keep your scrubs moisturizing without feeling greasy
+ How long scrubs will last
+ The pros and cons between different sugars and when to use each one
+ How often you should scrub
+ Why you should make your own scrubs
+ How to save money by making your own scrubs

Here is what people are saying about this body scrub book: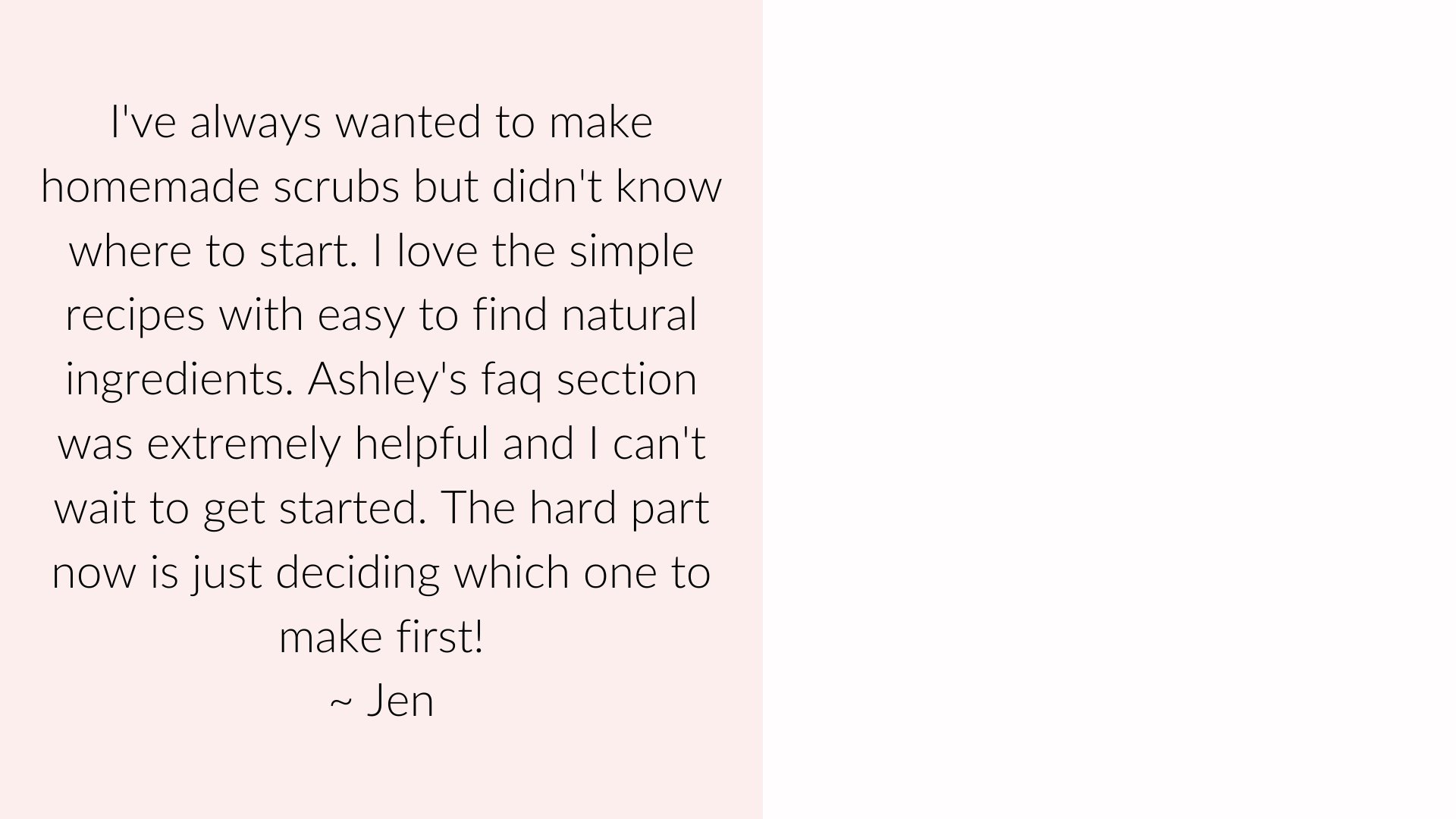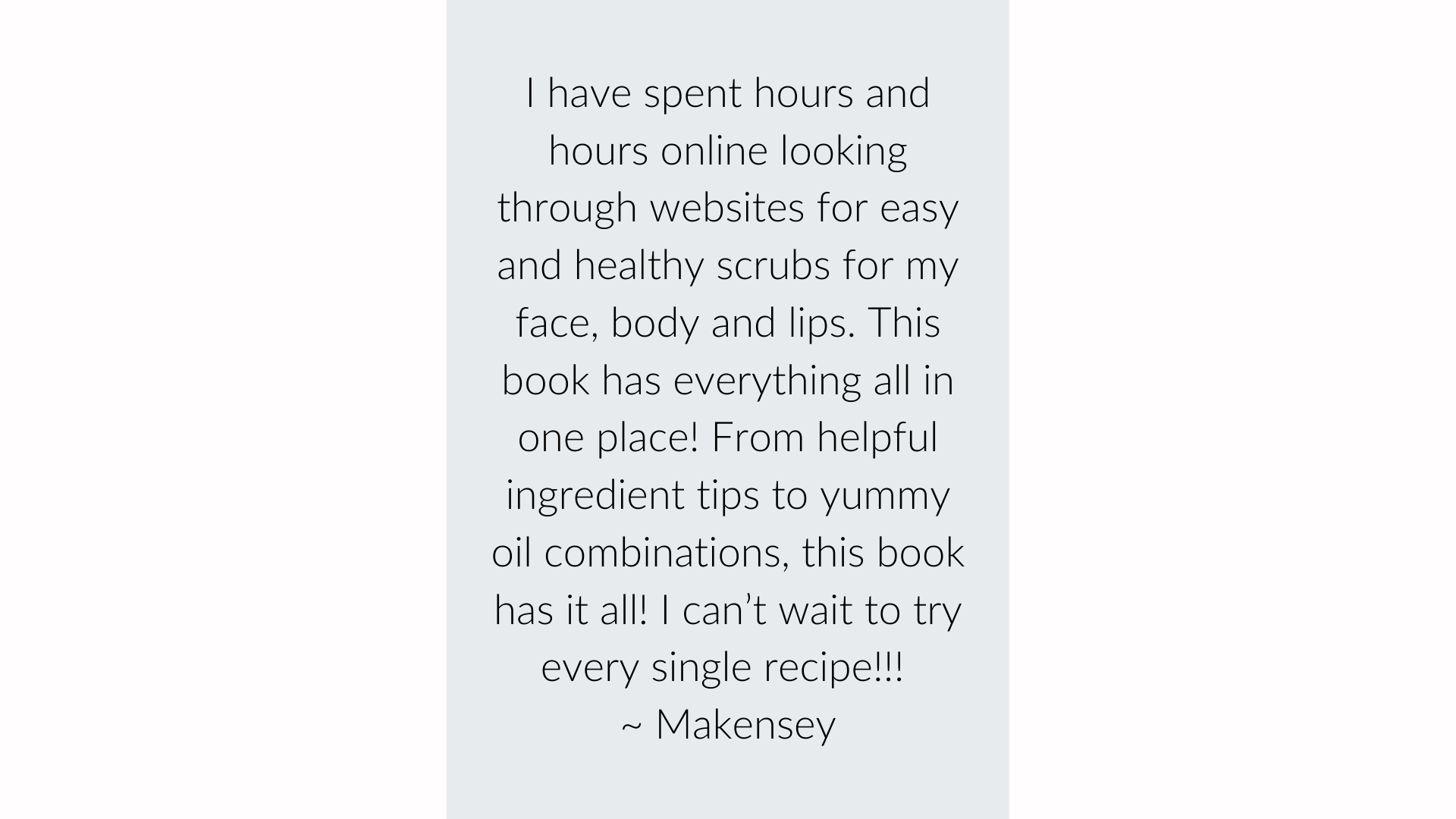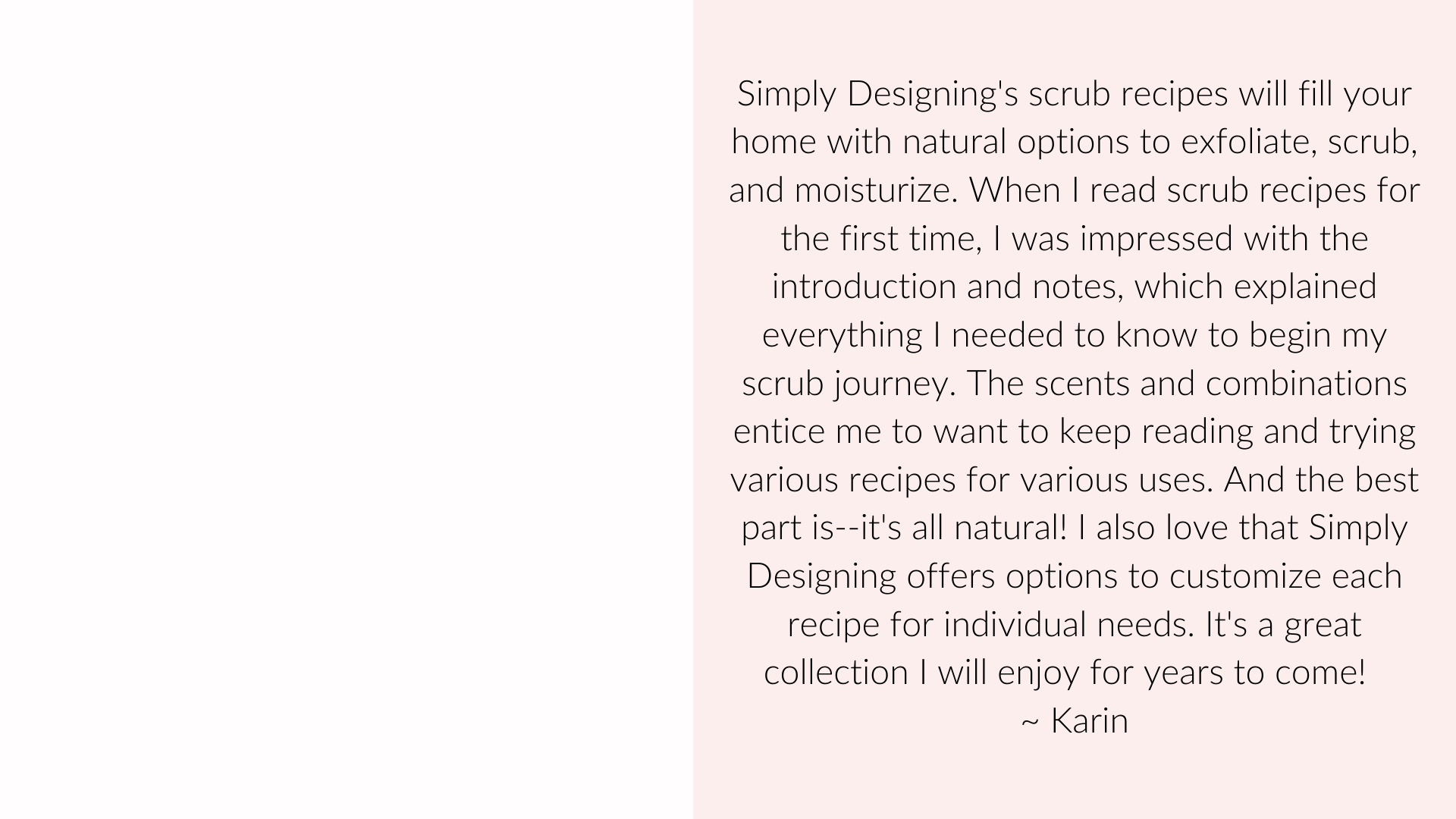 This body scrub recipe book is perfect for in-home use, but it also makes a wonderful GIFT!
Snag digital copies for all your friends and family this holiday season.
Shopping. Done. Yay!
If you are ready to snag this amazing digital book right now, go HERE: https://ashleyphipps.com/members/vaults/2264