Wahoo!  Fall is almost here!  I can't wait to start wearing my boots and layer and, yum, drink my favorite salted caramel hot cocoa!  Ah...I love the fall!  I also enjoy decorating for the fall!  It is by far my favorite season to decorate for because I think it is a great time to decorate for fall with nature!  Yes, I love bringing nature inside this time of year for a beautiful and inexpensive way to update your home!  And so today I am sharing a few fun ideas to get your mind going of ways that you can decorate for fall with nature!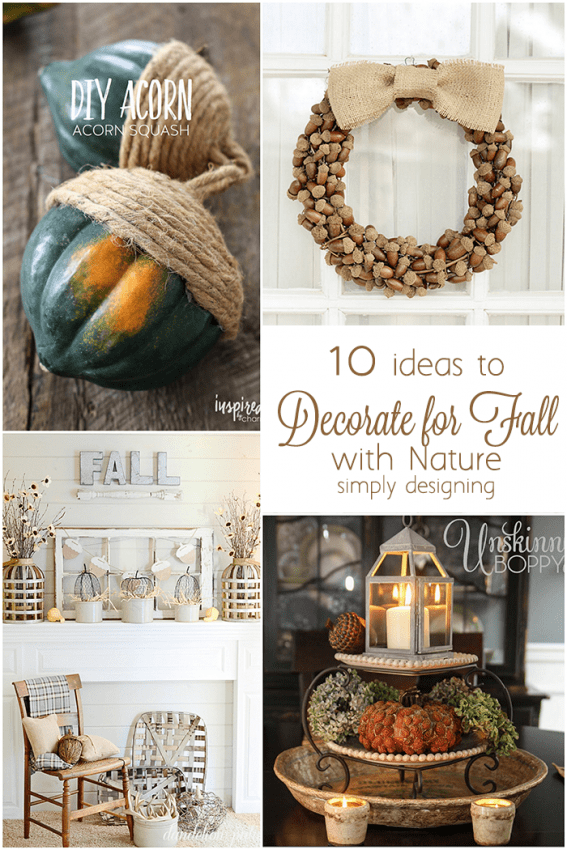 Decorate for Fall with Nature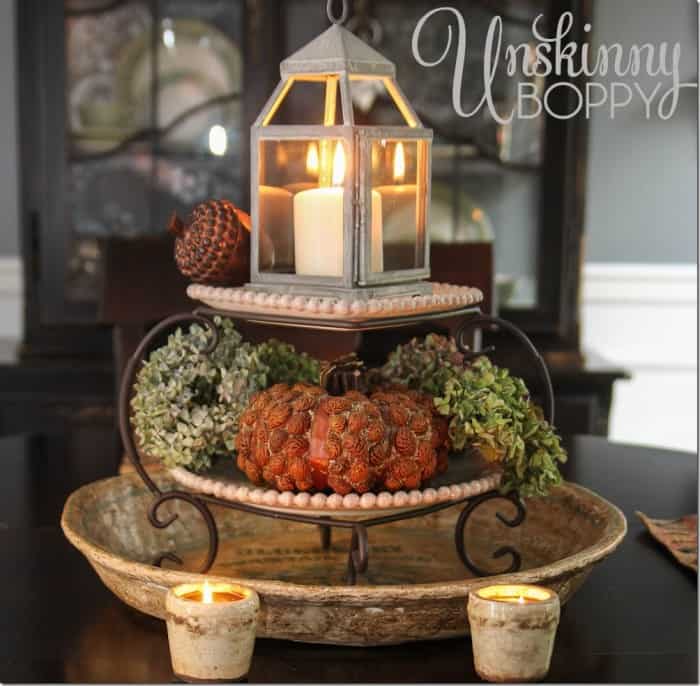 From Peach Pit Pumpkins to beautiful metallic painted leaf prints, you don't want to miss this Fall Decorating Inspiration with Unskinny Boppy.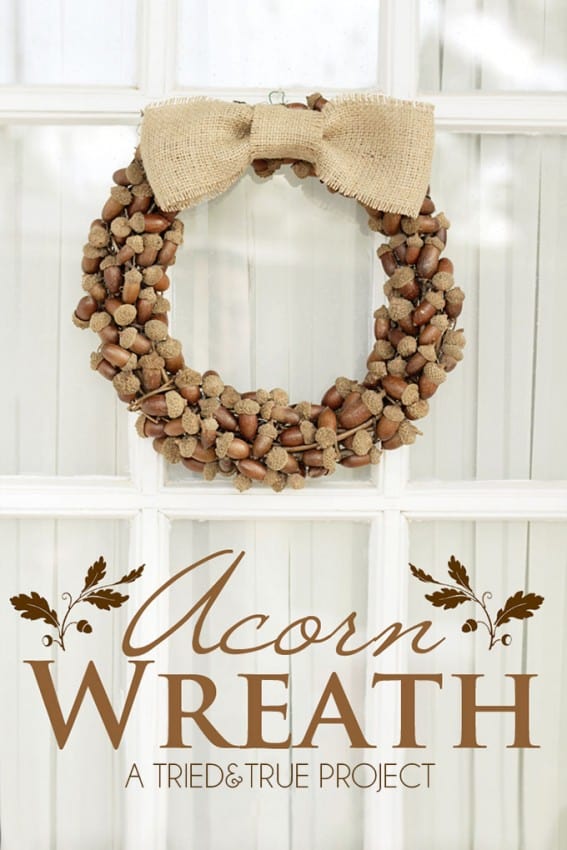 I love how pretty these acorns look when made into a Acorn Wreath by Tried and True.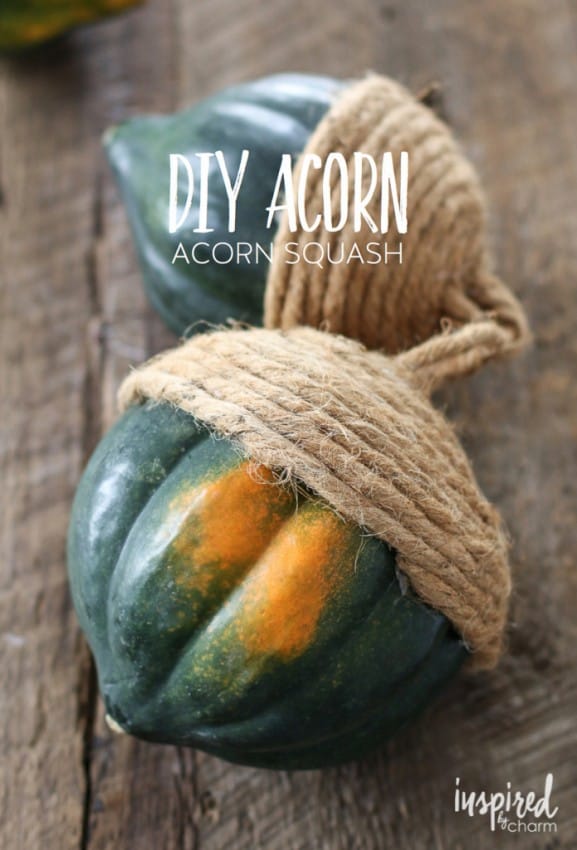 And I seriously can not get over how creative and awesome this DIY Acorn Acorn Squash is from Inspired by Charm.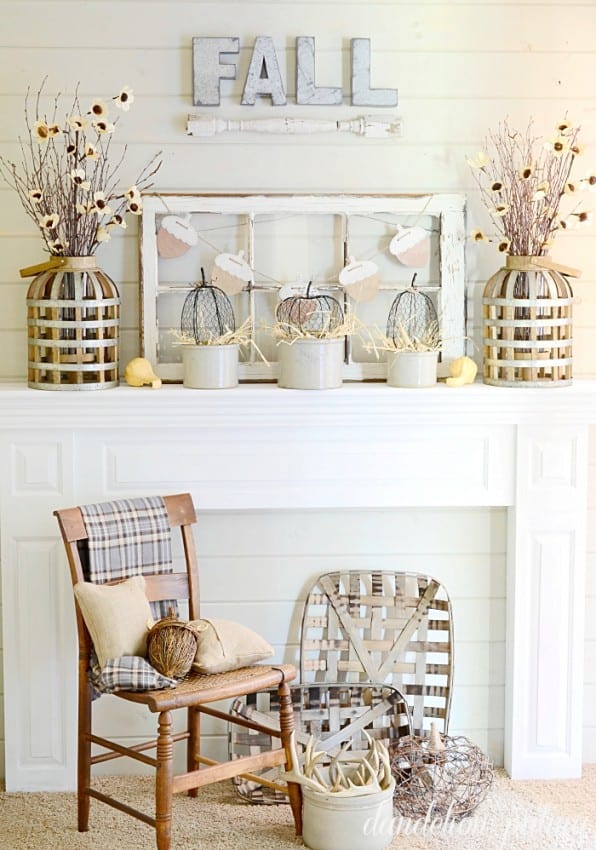 This Fall Mantel from Dandelion Patina is full of beautiful natural accents and I am totally crushing on it this year!

I am loving this Pumpkin Planter from Chaotically Creative!  I love succulents and this is such a fun way to display them in the fall!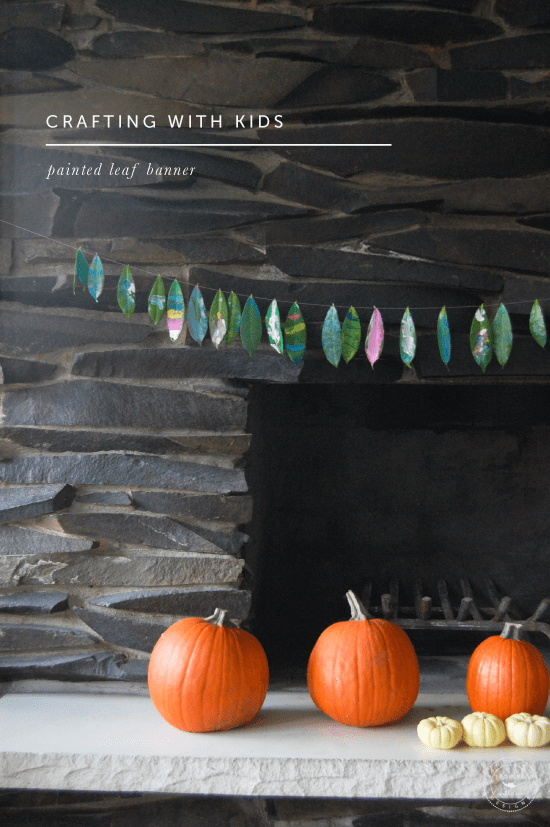 For a fall project that you can get your kids involved in, you need to check out this Painted Leaf Banner by From Me with Love.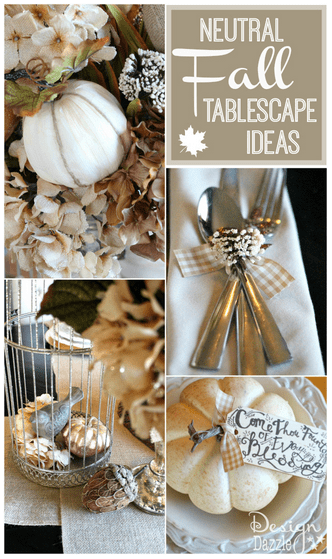 These neutral fall tablescape ideas from Design Dazzle are so elegant and a perfect way to decorate your table this autumn.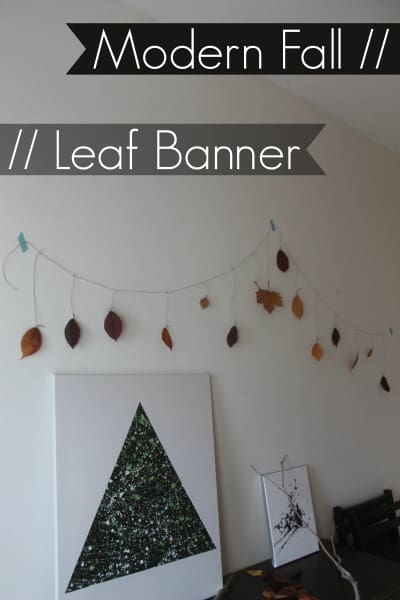 And this Modern Leaf Banner from Rad Mom Cool Kid is such a simple and beautiful way to bring the outdoors in this fall.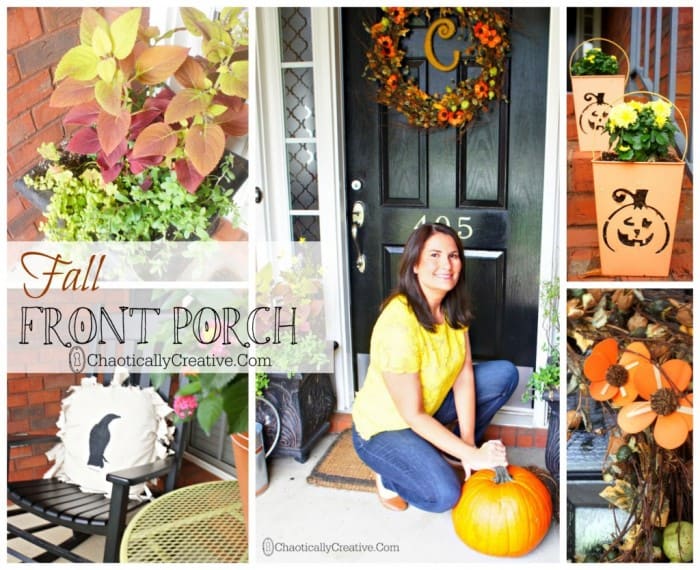 Don't forget about decorating your front porch!  I love this inspiration for Fall Front Porch Ideas from Chaotically Creative!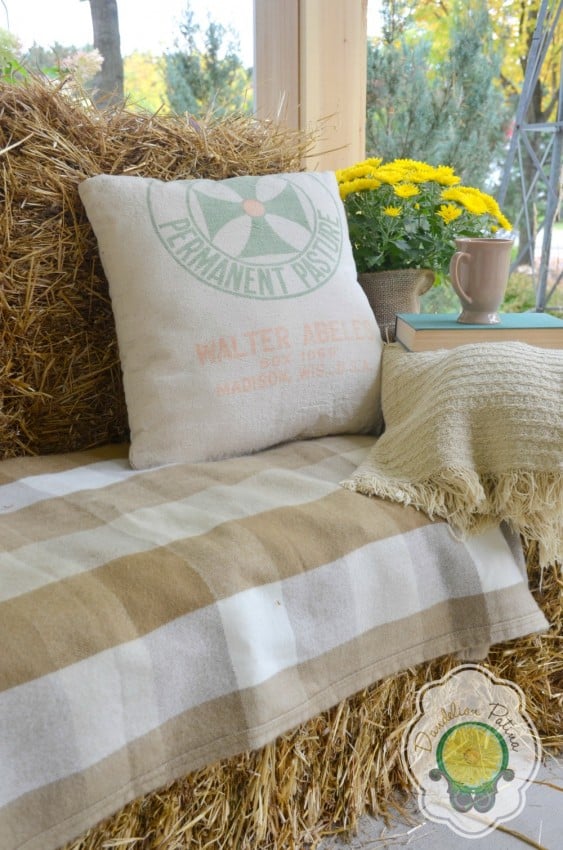 Ans this Hay-Bale Lounger from Dandelion Patina is a perfect way to add seating and a fall touch to your front porch.
Do you like to decorate for the fall?