You know I love a good DIY project!  And even though I am pregnant and my belly is getting bigger by the day, my wheels are still turning and I love creating!  With warm weather and summer here, I am excited to do more grilling and entertaining outdoors!  We have a deck that we love with a table that we love, but we don't have a lot of good serving space.  So I decided to build an outdoor beverage cart to help add some serving and storage space!  I used outdoor wood, but designed this in a similar style to my rolling paint storage carts.  So the style is similar, but I've made this project outdoor friendly and perfect for every day use or entertaining!  I just love how my DIY Industrial Beverage Cart turned out!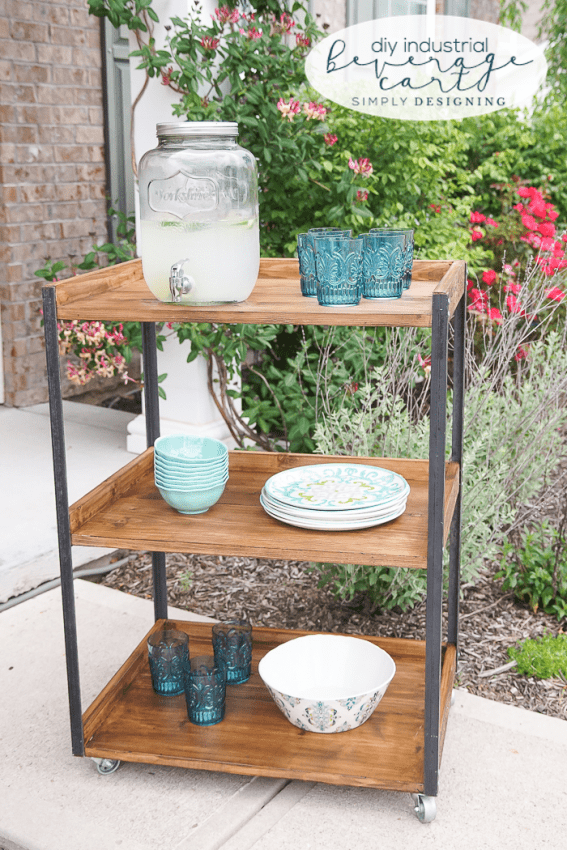 Isn't that just so fun!?  Let me share a few more photos with you...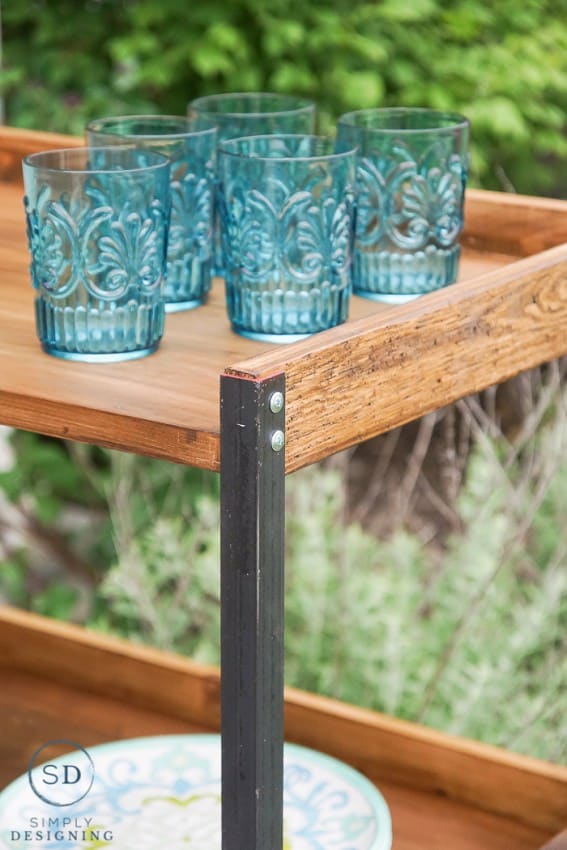 This industrial beverage cart is made with outdoor wood and beautiful angle iron!  I love how the angle iron adds a beautiful industrial touch without being difficult to find or create with!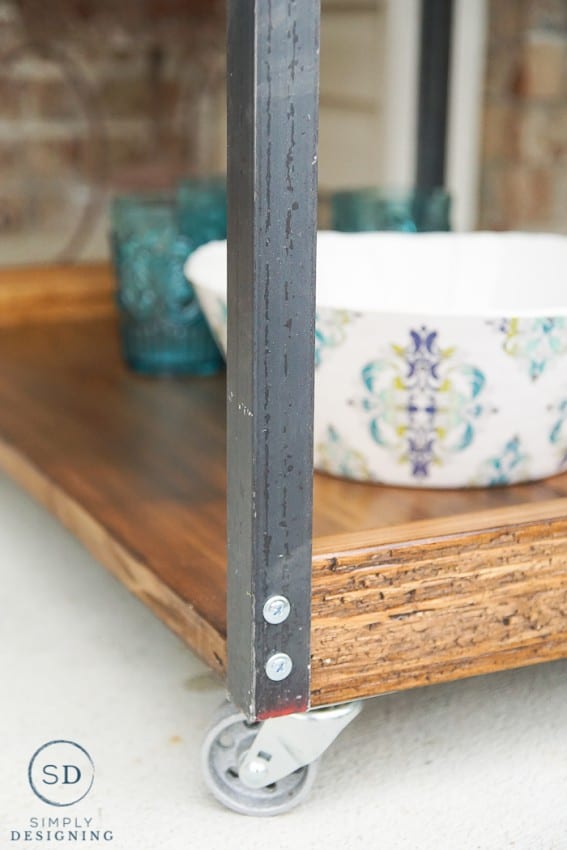 And of course a DIY beverage cart requires casters on the bottom so you can move it around easily!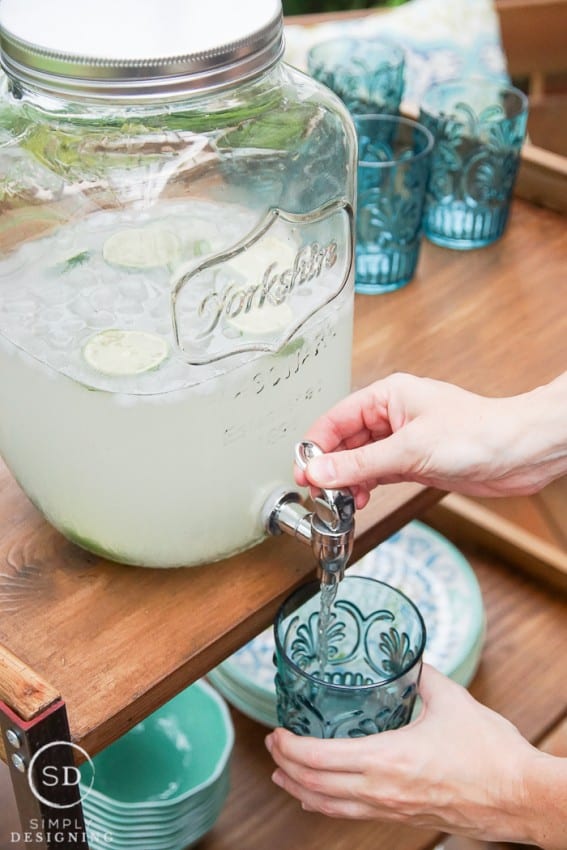 And it is perfect for holding beverages, plates, cups or even food!  This cart is actually quite big and can hold a lot.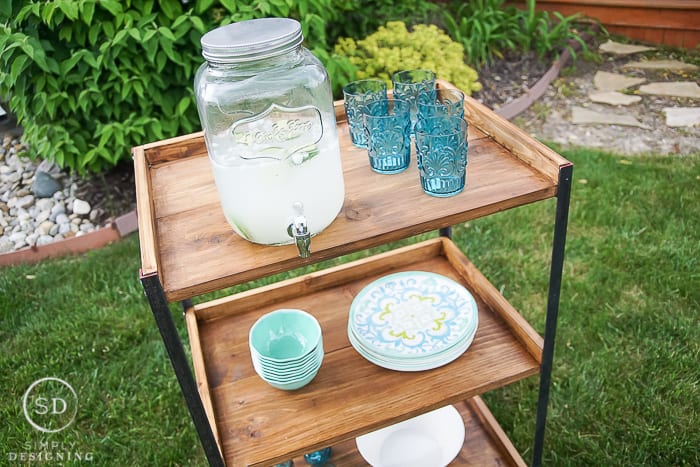 Ah I am just so in love with how this turned out!
To make this beverage cart you will need to do a little wood cutting...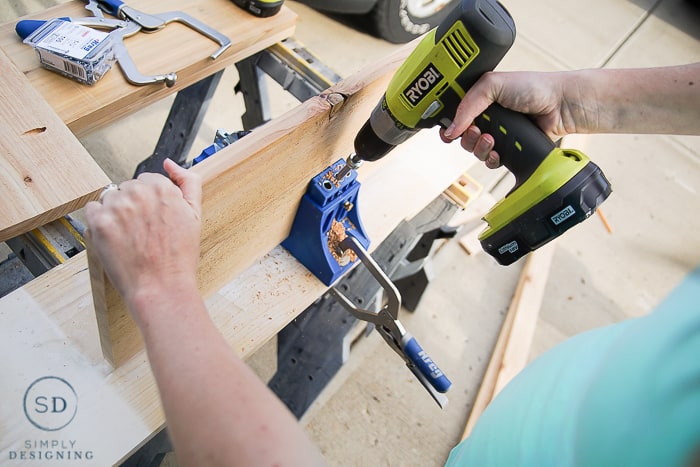 A little pocket hole making (I used my Kreg Jig of course!)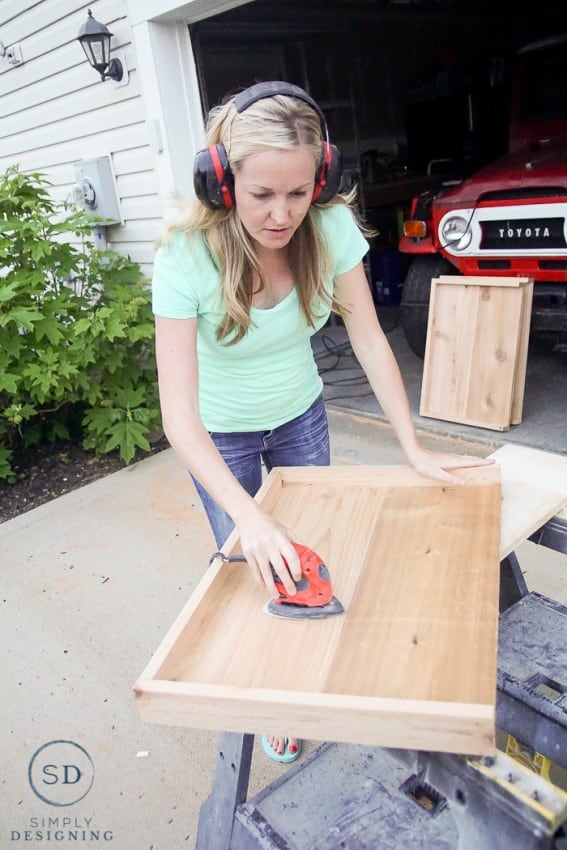 A little sanding.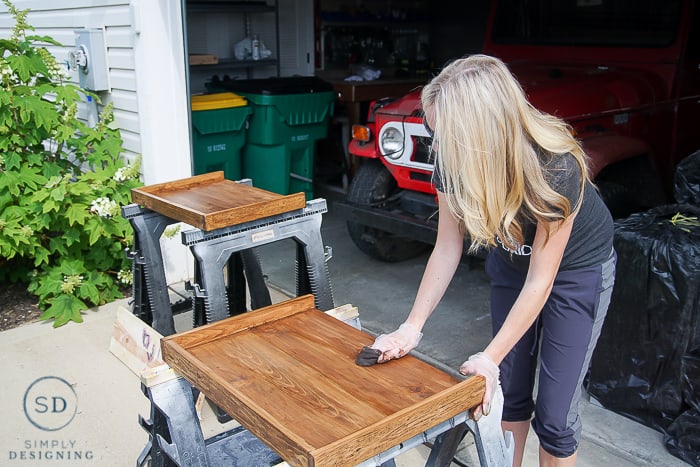 A little staining.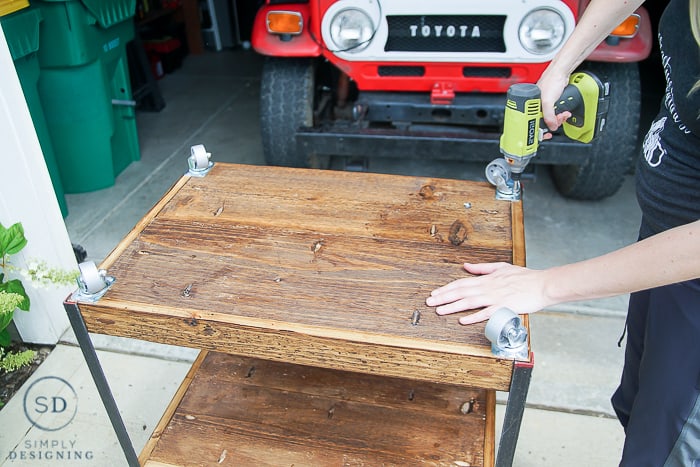 A little drilling too.
But it really comes together pretty easily.
And I am sharing every single detail, all the supplies you will need, all the cuts you will make, everything, step by step over at Build Something.  Build Something is Kreg's new DIY project plan site and you can find all sorts of plans for some amazing projects!  Including my DIY Industrial Beverage Cart.  Seriously, you can grab these step by step instructions and everything you need to know to create this yourself HERE.  A big huge thank you goes out to them for making this project, the full tutorial and this post possible!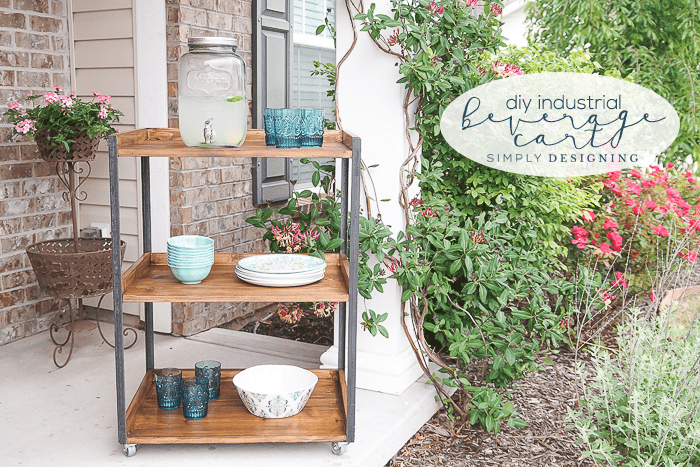 Remember to go HERE to get the plans for this project!