I am part of the Make It Fun Team® with FloraCraft® and I am thrilled that they helped make this post possible today.
I love being challenged every month to create a fun craft or decoration using FloraCraft foam!  This month I received a box of random shaped foam (circles, squares, sheets etc.) and some really awesome strands of lights!  There were so many options, I had a hard time deciding what to make!  But I ended up trying my hand at a little more intricate foam carving project and came up with this really fun, creepy crawly, DIY Spider Decor!
I love how I can use this DIY Spider anywhere!  It would be cute on a wreath or cute hanging from the ceiling!  I choose to put mine in some spooky spider webs with a few smaller plastic spiders!  I even added a few fun lights behind it to add a little sparkle and fun to my DIY Spider decor!  So read on to see how easy it is to create this!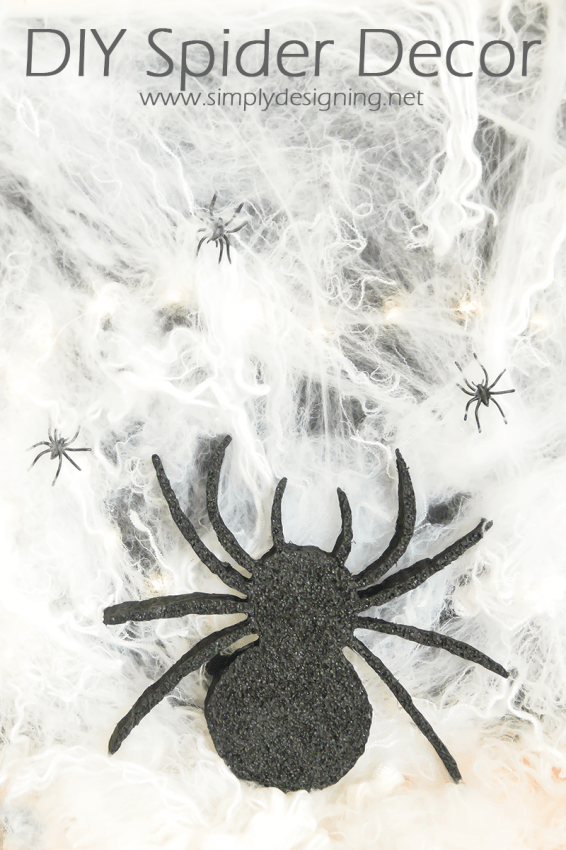 To create this DIY Spider, you will need:
FloraCraft® Styrofoam Sheet
FloraCraft® StyroCutter Plus®
FloraCraft® LED Light Strand
Foam Brush
Black Craft (acrylic) Paint
Clip art Image of a Spider
Sharpie Marker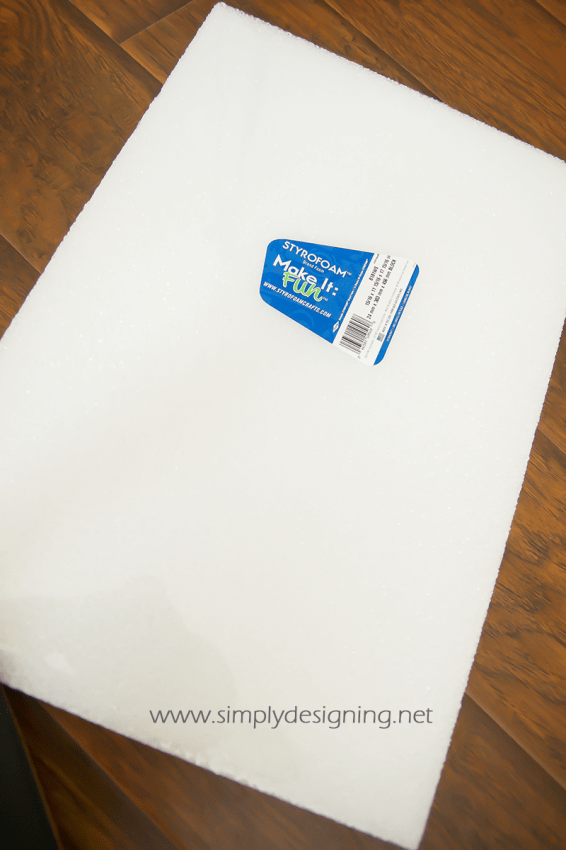 First you will trace your spider onto your foam using a Sharpie marker.  I wanted my spider a little larger then I could print my clip  art, so I enlisted the help of my talented husband to sketch out a little larger version of the spider for me.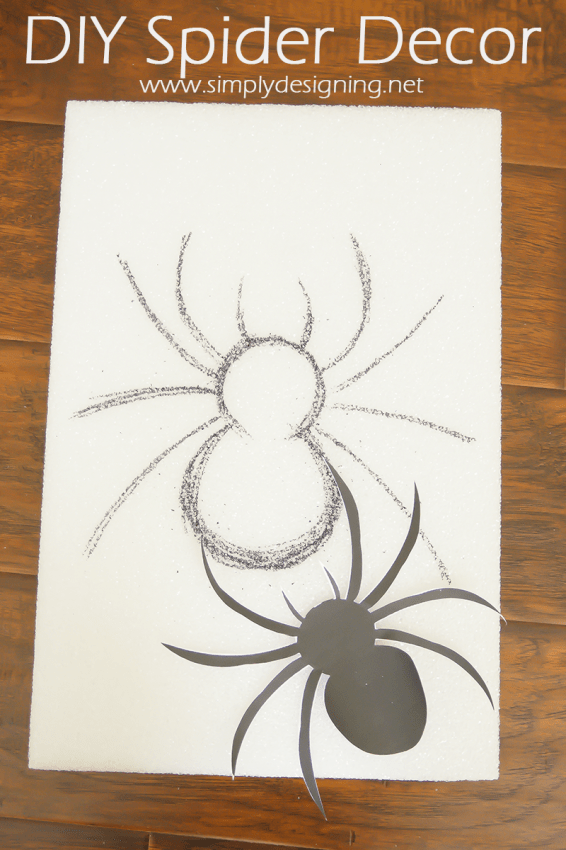 After the spider was sketched onto my foam, I used my FloraCraft® StyroCutter Plus® to carve and cut out my spider!  If you don't have one of these you need to run (don't walk) to the store and grab one!  It cuts through styrofoam amazingly well and you end up with nice clean edges!  I could have never cut out a spider without this amazing little tool!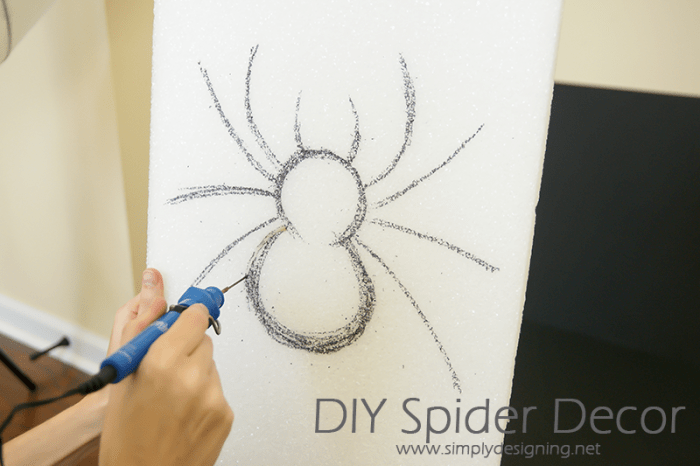 As a fair warning, it is a slow process but well worth it!  And you need to go slowly with your cutter and not force it.  I have heard that the wand can break, although I thankfully have not experienced that myself yet!  So just go slow and carefully and this will become one of your new favorite tools!
After I was done cutting, my spider just popped right out!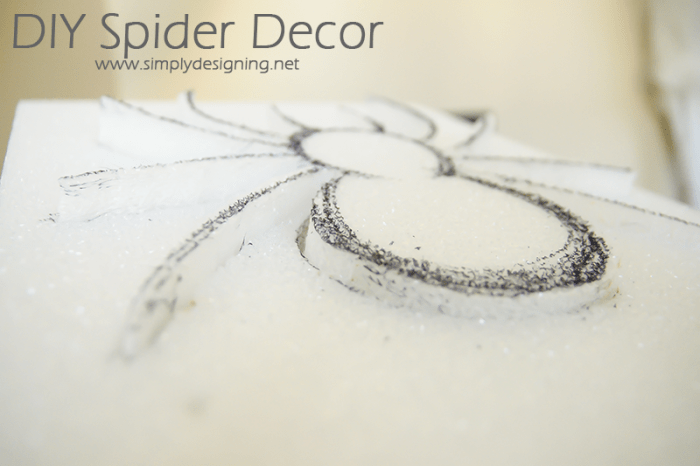 You can still see a little of my Sharpie marker but that's ok because painted my spider black using craft paint and you couldn't even tell there was sharpie marker on it!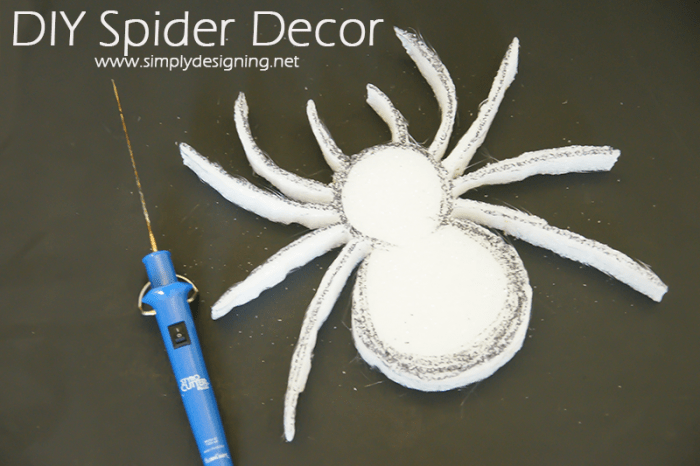 After your spider is painted and dried you can use it just about anywhere!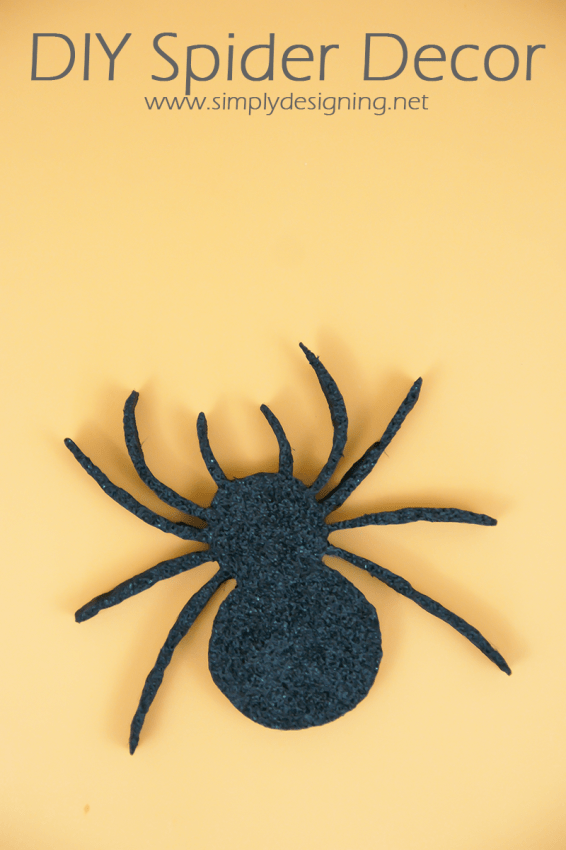 I love how he looks hanging in some spider webs!  But truly the possibilities are endless!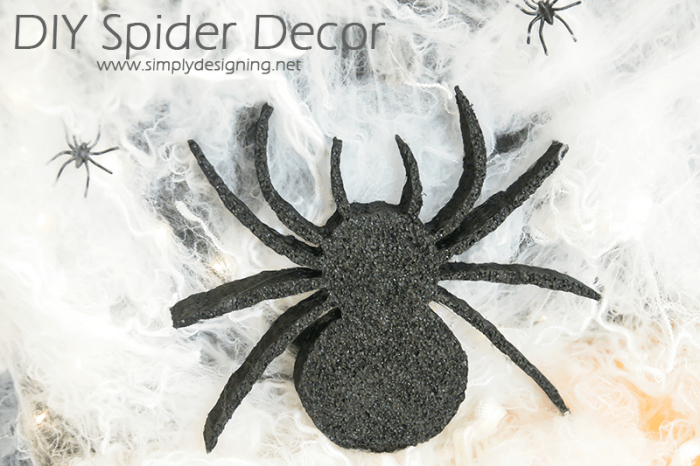 I just love decorating for Halloween, do you?