I love making tasty treats!  And making chocolate is one of my favorite things to make!  It is really so simple to create fun and tasty chocolate candy bars with just a few ingredients and a little bit of time!  Come and see how fun and simple it is to make, and customize your own Halloween Candy Bars!  These are so fun to make because you can truly customize them however you want!  By starting with a simple chocolate base, you can add any type of candy or treats (or sprinkles) to create a really fun and beautiful candy bar!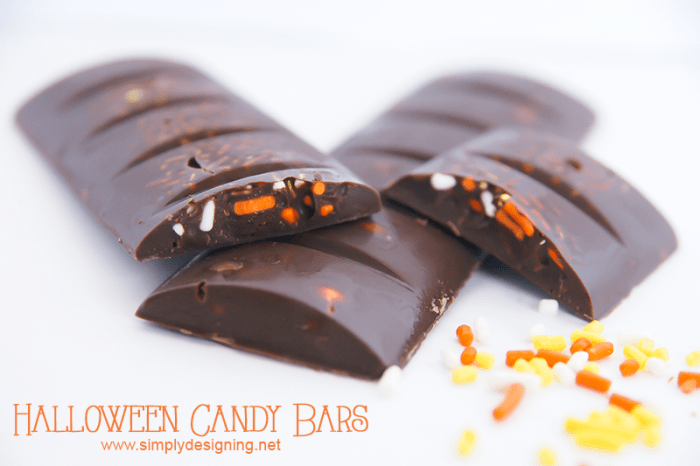 To create Halloween Candy Bars, you will need:
Candy Fillings (jimmies, Reese's Pieces or other)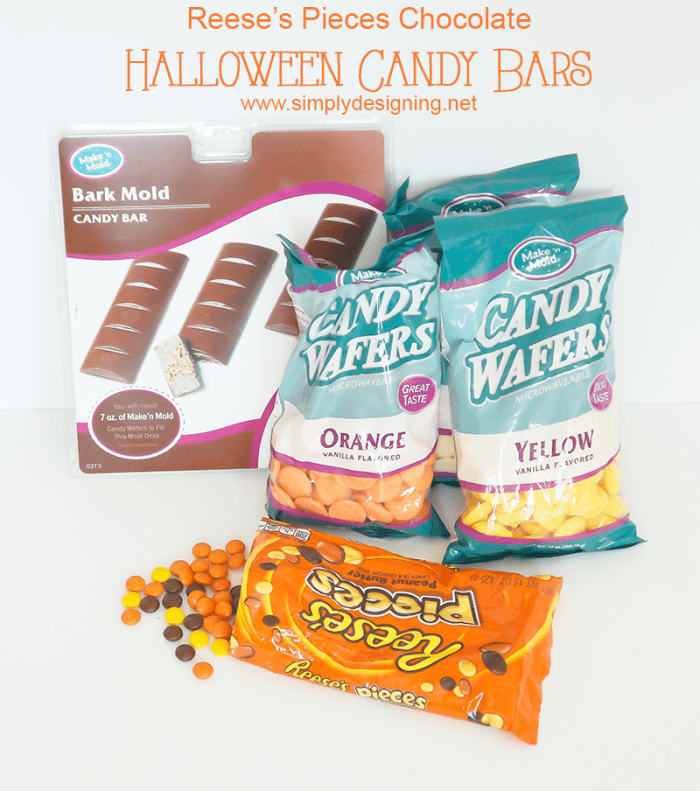 There are many ways to melt chocolate but I love microwaving it!
And I love the microwavable candy trays!  They are an inexpensive way to simply melt your chocolate without needing to then spend a lot of time cleaning up the mess!  I love the idea of melting chocolate in disposable containers and these work perfectly for that!
As a hint though, I found that if I put the microwavable try directly in my microwave, the bottom tends to overheat before the rest of the chocolate melts.  So I suggest placing your tray on a glass plate and then microwaving your chocolate!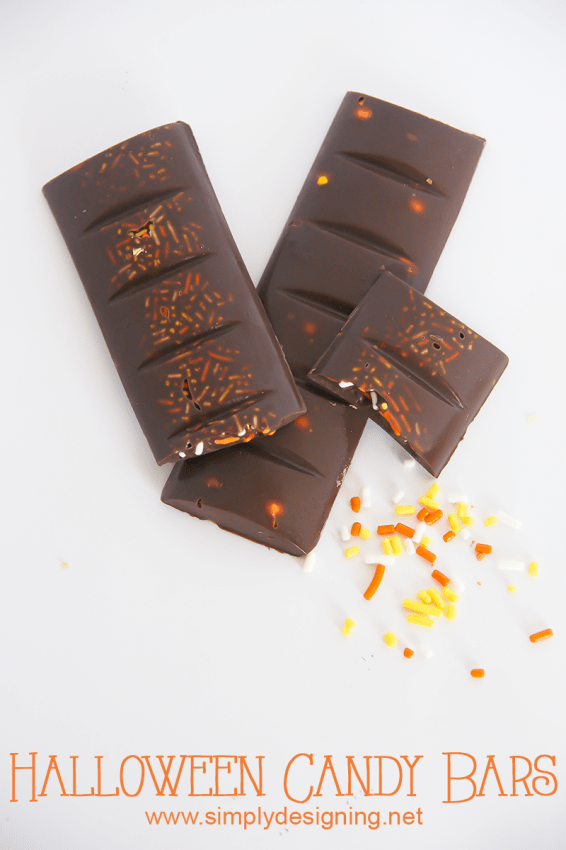 Simply put, you will microwave your chocolate on 40% power for about 10-20 seconds at a time, stirring in between until fully melted.
You can see all of my chocolate melting tips and tricks here.
Once your chocolate is melted, you can fill your trays with your desired candy (I did a few with Reese's Pieces in them and a few with jimmies!)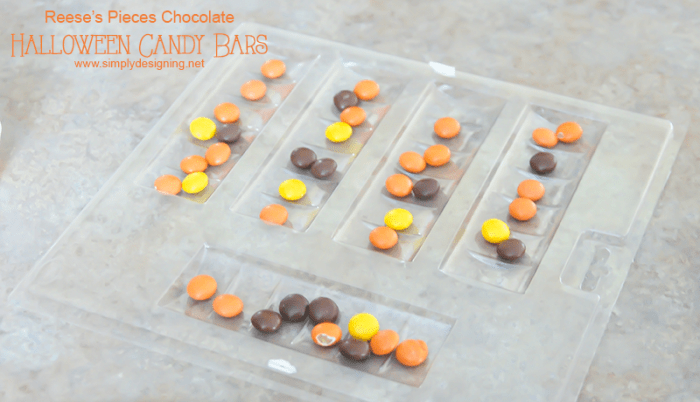 Then you will spoon or pour your melted chocolate into the mold.  Gently tap your mold against the counter to remove air bubbles and then let your chocolate harden completely.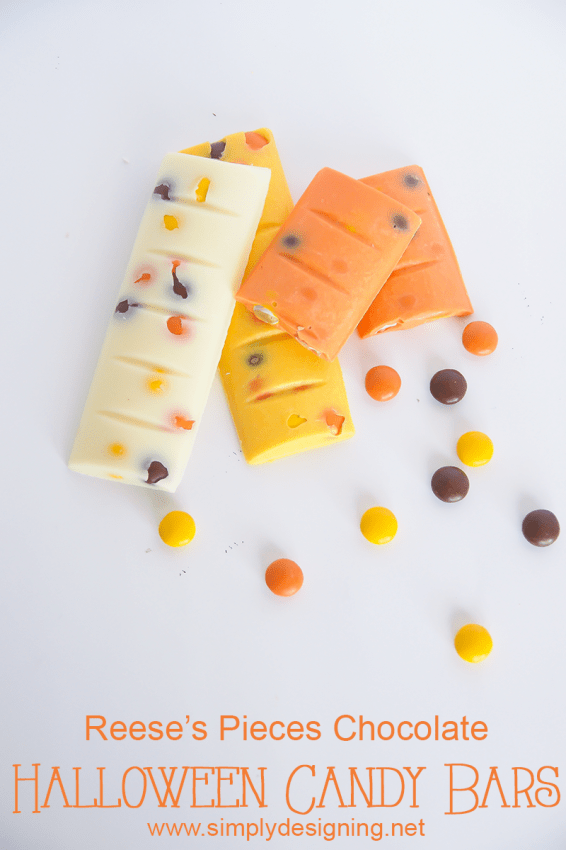 I love how these candy bars look in Halloween colors!  But they also look create in dark chocolate as well!  One of my favorite parts about making your own chocolate is the ability to customize these and create any kind and flavor of candy bar you like!  But I really do love how these Halloween Candy Bars turned out!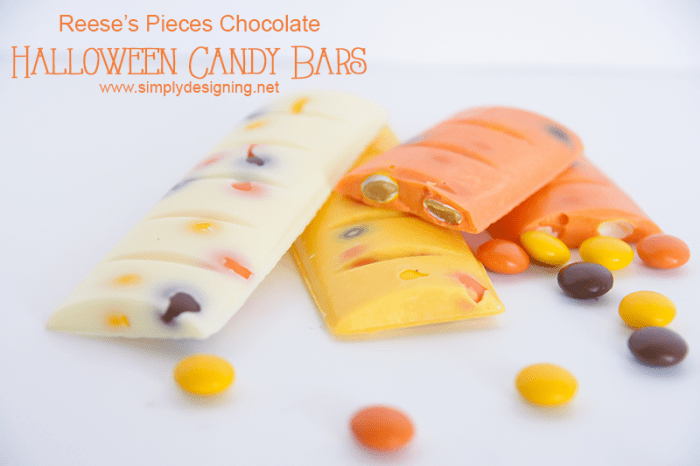 You might also like:
Cranberry & Walnut Chocolate Winter Bark
This post first appeared at Crafts Unleashed blog.