I love a good craft and I always love having new wreaths on my front door. So I was thrilled when I found inspiration for a fun Halloween Wreath in the Dollar Spot at Target. Yup. You heard me. Except for my wreath form, all of the items for this wreath were found at the dollar spot! And it just looks to cute!! So, stop what you are doing and head to the store to grab what you need to make this wreath ASAP because I am sure they won't be there long. But if you can't find what you need there, check out a dollar store or any other discount store for similar items to create your own easy Halloween Wreath this year. You can totally customize this to the supplies you find and your own preference.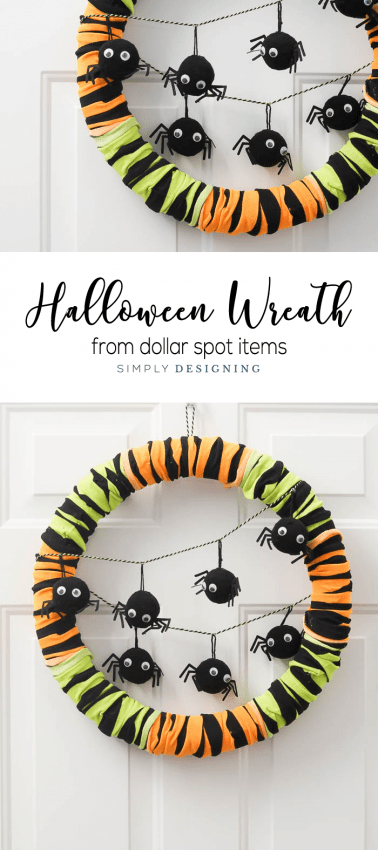 And because you know I love showing you how to make crafts, I decided to make a video of me creating this fun Halloween Wreath for you too! You can see just how simple it is and how quick it is! This is definitely one of those crafts that you don't need to be "crafty" to create! No real skill required to duplicate this fun and funky and not-so-spooky Halloween wreath.
Halloween Wreath made with Dollar Spot Items
To create this Halloween Wreath made with Dollar Spot Items, you will need:
(1) 18" Styrofoam Wreath Form
(2) Orange and Black Striped Sock Pairs
(2) Green and Black Striped Sock Pairs
(1) Spider Garland (or similar)
Scissors
Low Temp Hot Glue Gun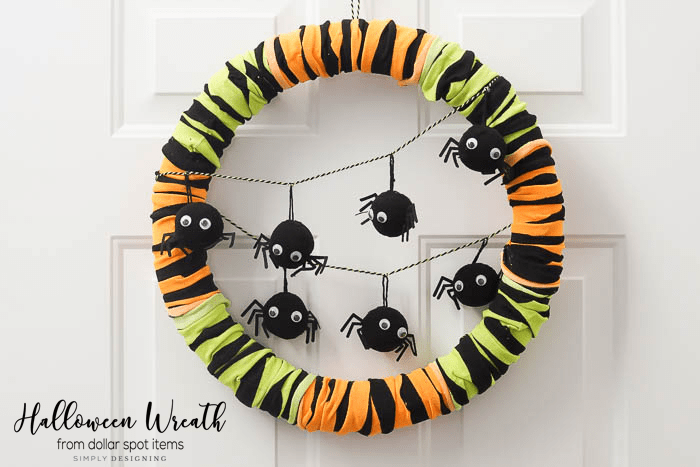 I really love how simple, bright and unique this is and that it is a kid friendly Halloween wreath too!
You will begin by cutting the toes and tops off of each of the socks.
Then you will cut the sock lengthwise so that you have one piece of rectangle fabric as shown in the video.
Next you will place the socks, gathered, onto the wreath form so you can get the placement of each sock. I alternated orange and green, but you could group all the orange together and the green together, or you could just do orange or just do green...there are so many possibilities.
Then you will want to add a strip of hot glue to the wreath form underneath the socks to tack them in place.
Next, flip the wreath over and hot glue the socks in place on the back of the wreath. No one will see the back, so you really don't need to spend a lot of time making the back look pretty.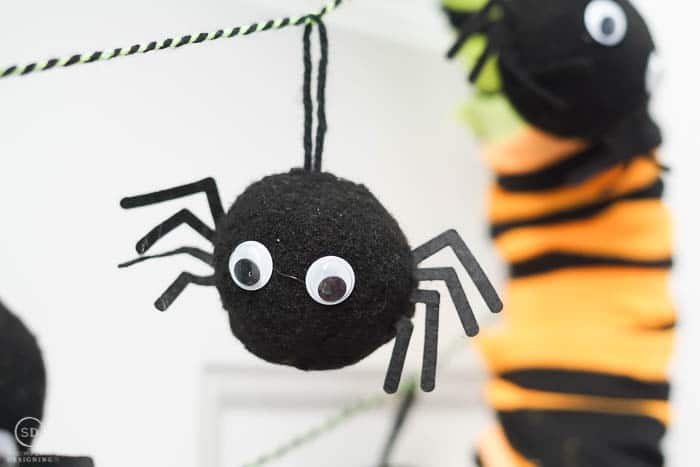 After the socks are all glued around the wreath, you can lay out your garland and use hot glue to tack that in place.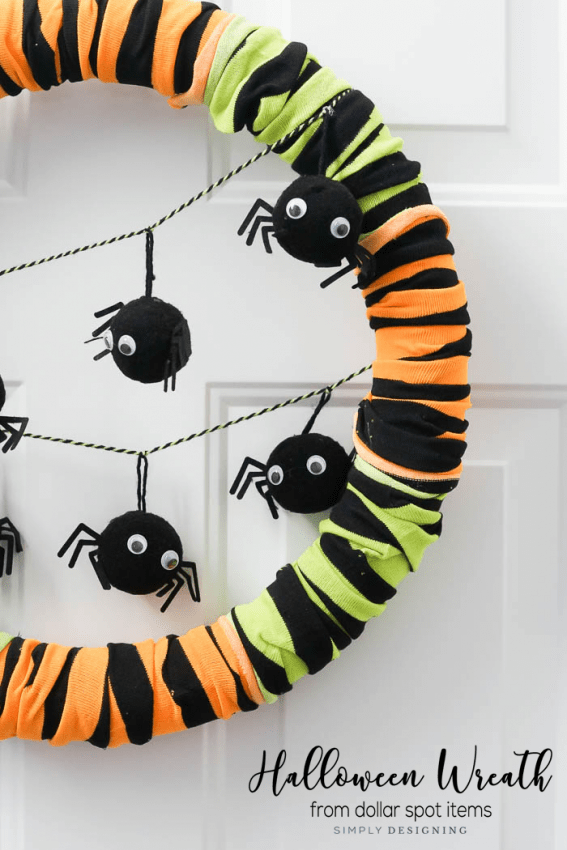 This Halloween wreath only took a few minutes to create but it looks like something you would buy at a boutique or specialty store.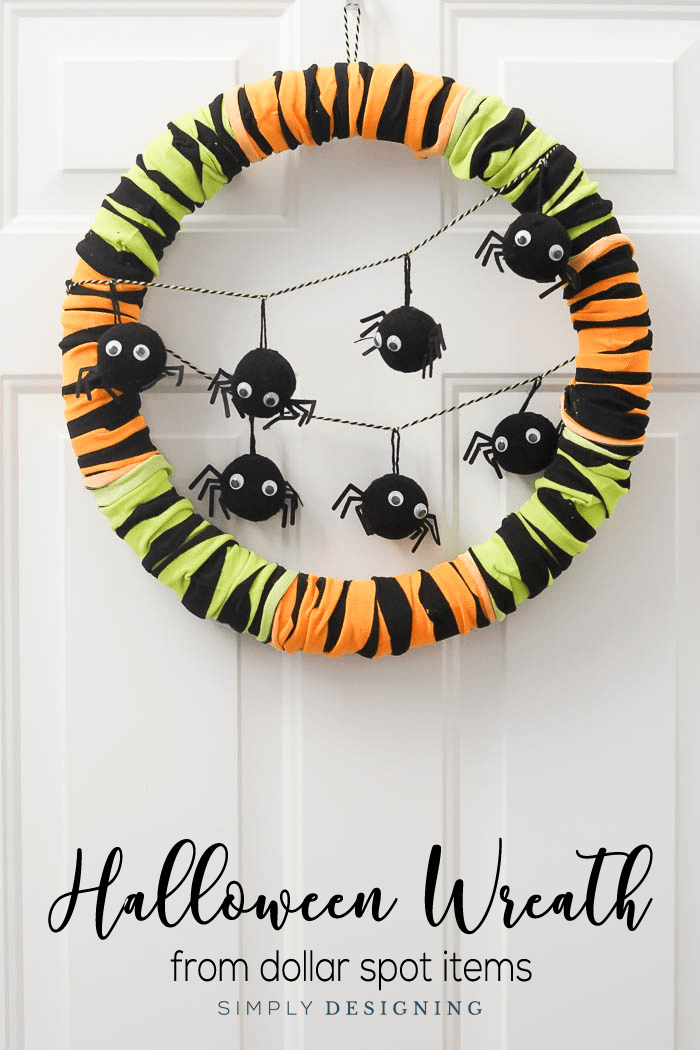 I love the unique handmade look and I love how you can create a fun wreath for only a few dollars! (I believe the socks were $1 per pair and the spider garland was probably $3, which makes for one really cheap Halloween Wreath!)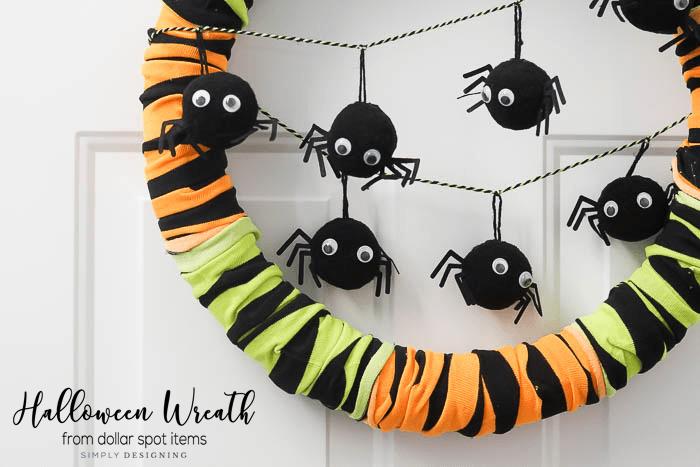 If you like this post, you might also want to check out these other Halloween ideas: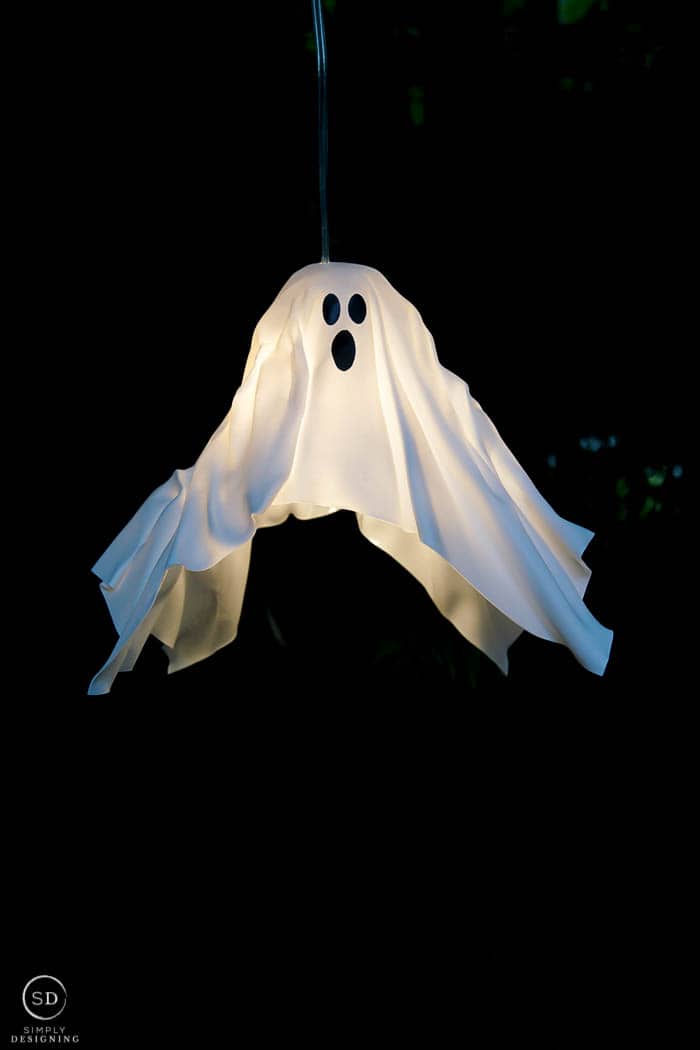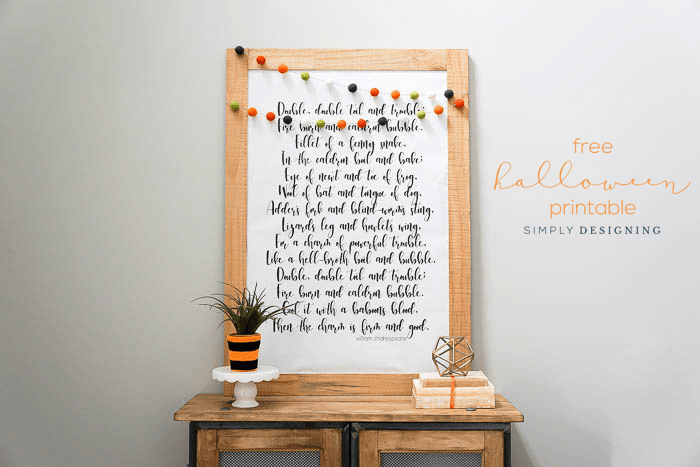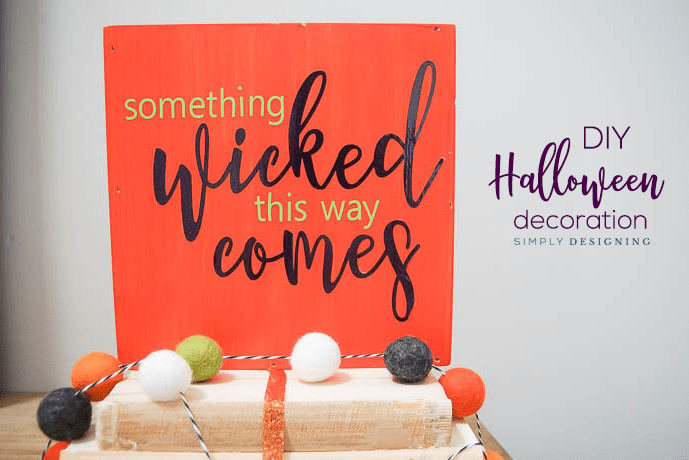 DIY Halloween Decoration with Vinyl