What if you could sit down, in the comfort of your home, in your pj's and with a cup of hot cocoa and order all of your holiday gifts!?  Nothing new right?  But what if you could create personalized, custom gifts that are not only beautiful but also as unique as those you are sending them to?  Ah...well that my friends is what I am sharing with you today!  Holiday gift giving made simple!  Personalized holiday gift giving made simple!  I am sharing some of the gifts we are giving this year to friends and family and also sharing how easy these were to make!  And the best part is that you can have them shipped directly to the recipient so there is no need to repackage the gift or head to the post office this time of year.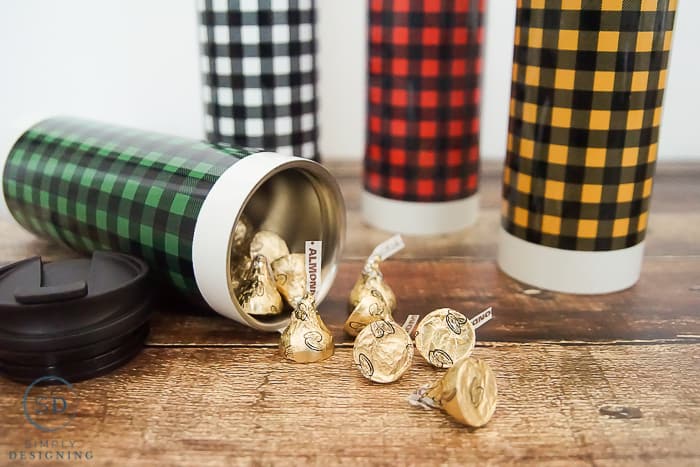 I think that a stainless steel travel mug is a wonderful gift to give to family or friends!  In fact I made these to give to my kid's teachers this year.  We plan to fill them with treats and I really think they will love them!  For family members, you can easily customize these by adding photos to it.  Because I made these for teachers, I uploaded a really cute buffalo check digital paper and I just love how fun they look!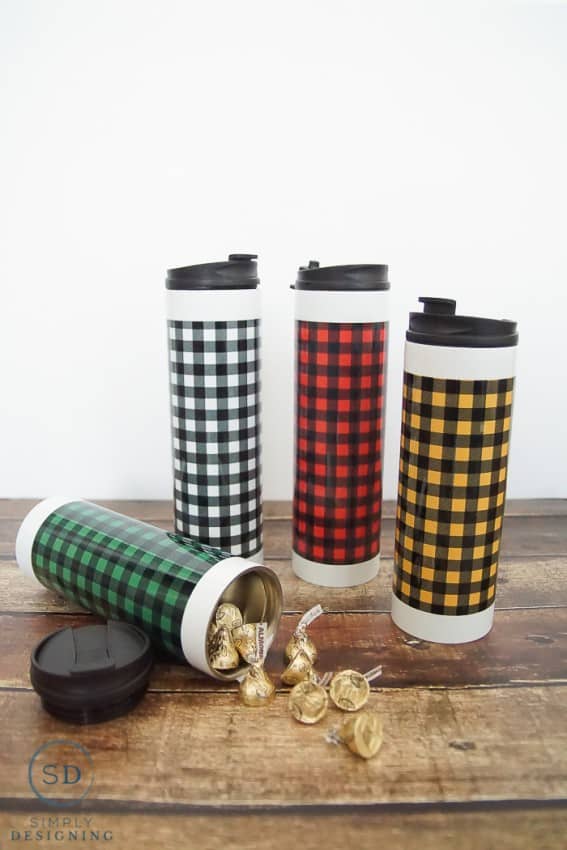 I should have ordered a couple extra mugs for me because I really just love how these turned out!  See all stainless steel travel mugs here.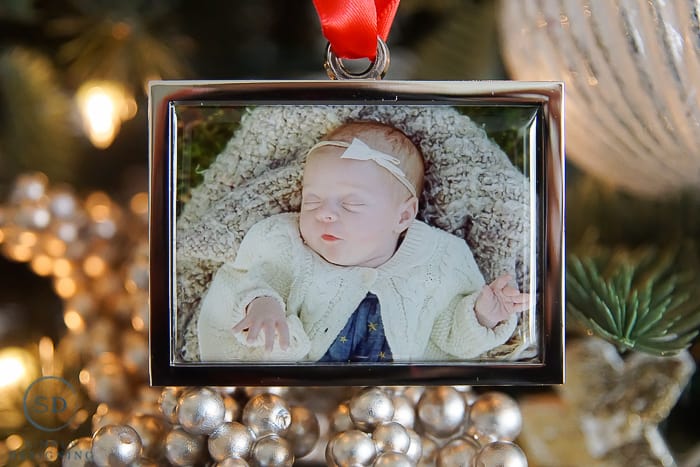 I love adding photo ornaments to our Christmas tree and photo ornaments make great gifts for grandparents too!  I love that you can upload an image and Shutterfly will incorporate it into a huge variety of ornament styles perfect for anyone.  See all ornament options here.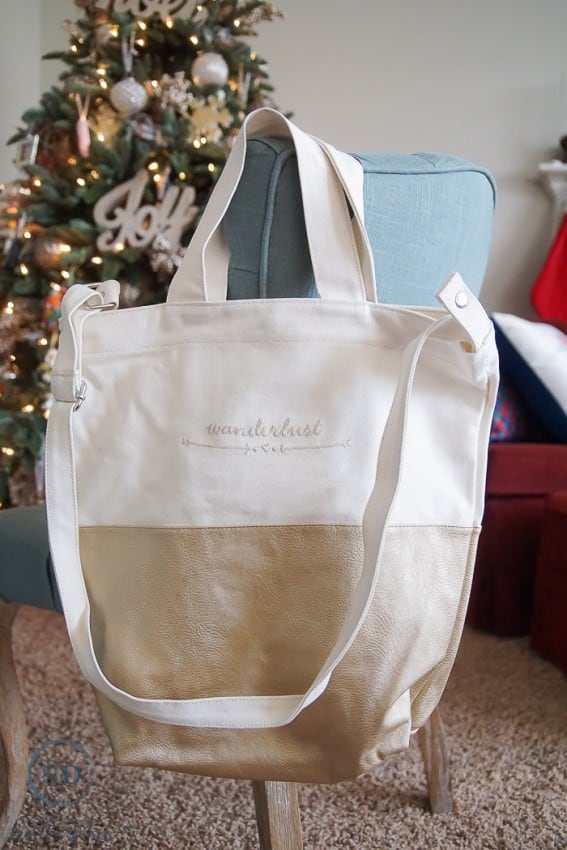 Totes!  I.  Love.  Totes!!!  (My husband lovingly calls me the bag lady sometimes...what can I say...I love bags!)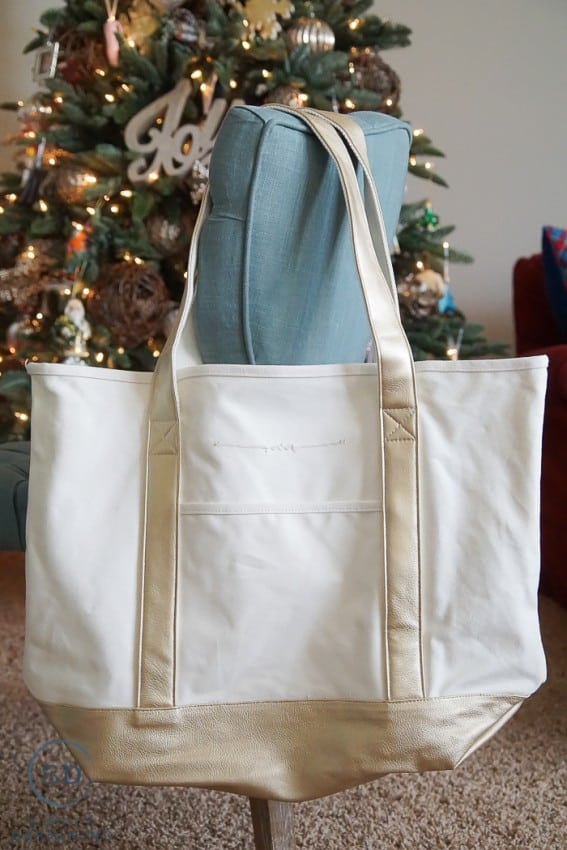 Do you have a friend or family member who likes totes?  If so, you can order the cutest totes from Shutterfly.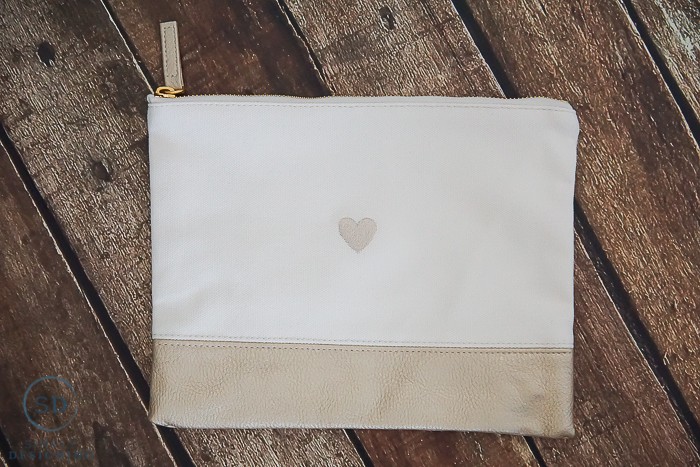 And you can completely customize the totes too.  I would love to send a monogrammed tote to a friend who I know loves totes this year!  And the gold on it!  Swoon!  I just love the gold!  See all tote options here.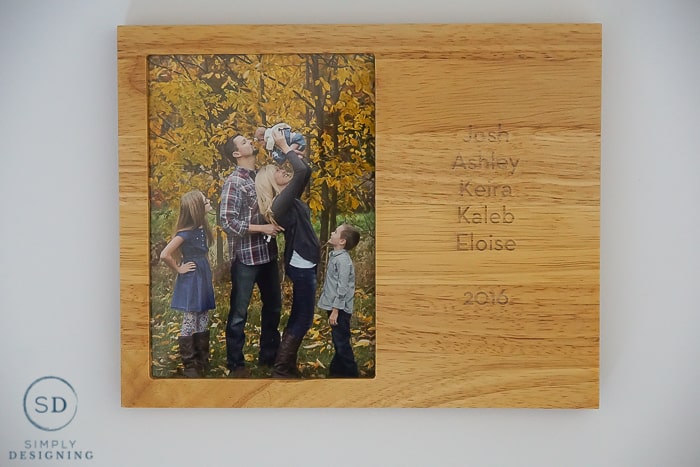 This is a fun gift that would be so fun for grandparents!  This pretty wood frame comes with the photo of choice printed and placed in it and any saying or names you choose engraven into the wood.  It is beautiful in person and would be so fun to give during the holiday season.  See all wood frame options here.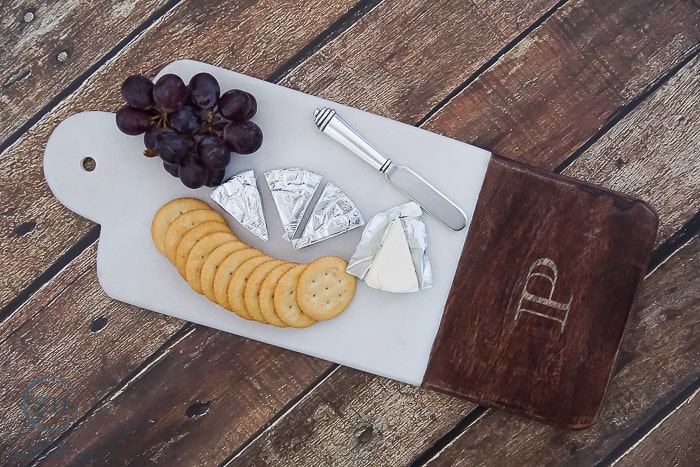 This monogrammed marble and wood cheese board might be my favorite statement gift of all!  I truly love how the monogram looks etched into the wood and the combination of dark wood and marble makes my heart swoon!  This is the perfect hostess gift or would be perfect for a friend or family member as well.  See all cutting board options here.
You can find more awesome photo gift ideas here and statement gift ideas here.
I love that when I order gifts from Shutterfly, I can select to ship the gifts directly to the recipient!  So I can just shop, customize and ship all from the comfort of my home, in my pj's!  Wahoo!
My holiday shopping is almost done, but what about you?  Do you still have shopping you need to do?  If so, there is still time to order from Shutterfly to have your gifts delivered before Christmas!  You can see their shipping cutoff times here.  And today you can save up to 50% off your order (of $149 or more) with code MERRY.  You will also save on smaller purchase too, just a different discount.  So hurry on over and order the rest of your holiday gifts today.
I am nearly all done with my holiday shopping, are you?