I absolutely love making signs and since I recently whipped up a cute sign, I thought it would be fun to share my tips for how to make a farmhouse sign with you today! This sign is so easy to make and you can easily customize it! Keep reading for the full details.

Thank you so HomeRight for sponsoring this post. All opinions are mine. Affiliate links are included for your convenience. Thank you for supporting my blog.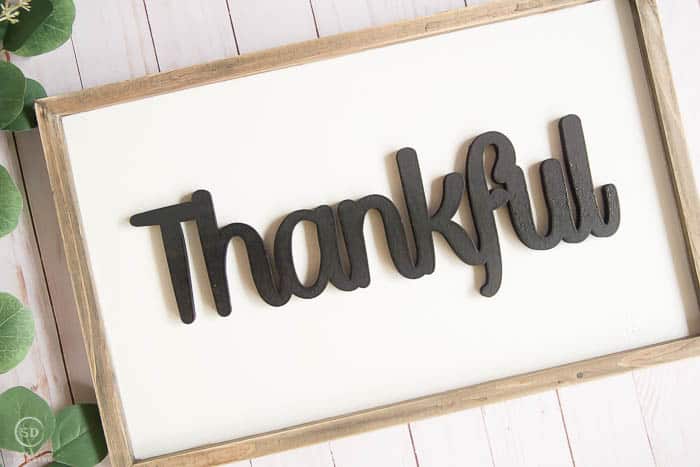 How to Make a Farmhouse Sign
Making a farmhouse sign can be super easy! I created this one without any major power tools. Just a paint sprayer and a little paint!
I love the farmhouse look and I love the beautiful signs you can buy in specialty shops and on Etsy, but I don't love the price!
You can definitely make a farmhouse sign from scratch, creating a wood frame and all. But you can actually buy a frame at most craft stores (I found mine at Hobby Lobby) for not much money (especially if you use a 40% off coupon).
This is a great shortcut that will save you a lot of time.
I don't always love shortcuts, but this one is definitely worth it! It creates the perfect base and frame for your farmhouse sign.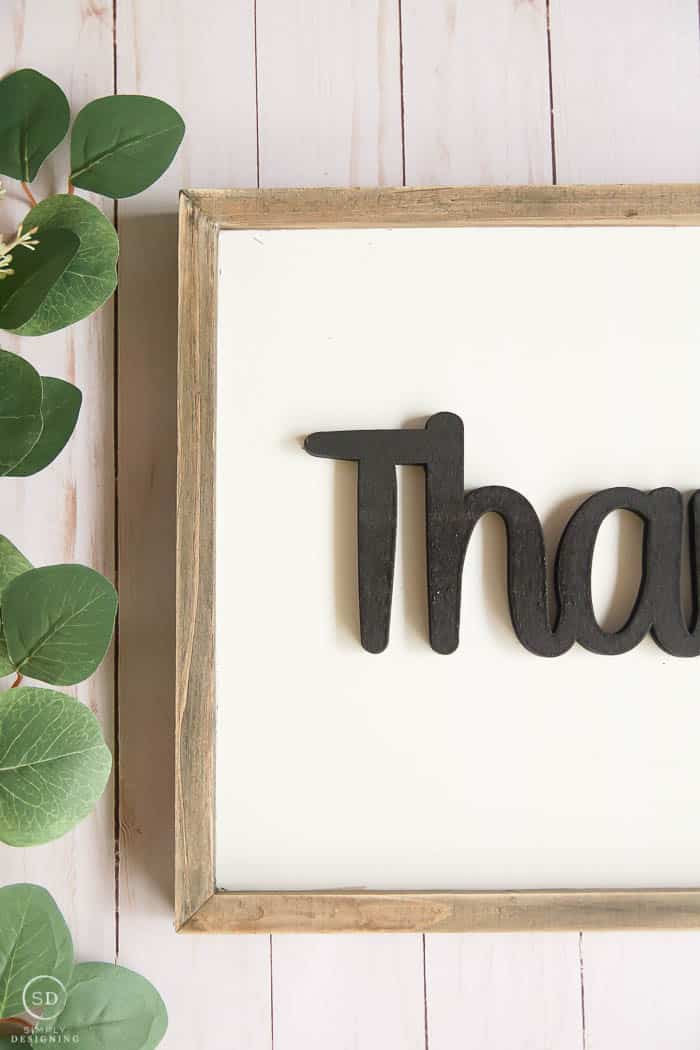 How to add lettering to a farmhouse sign
There are many ways to add lettering to a farmhouse sign. If you are great at lettering, you can hand-letter this on your own and then paint it.
If you have a Silhouette or Cricut, you can add vinyl lettering as I did on this Thankful Sign HERE.
Or if you want something a little more three-dimensional, you can add wood letters!
I love buying pre-cut wood letters at craft stores and using them for so many purposes.
When I found this "thankful" cursive lettering at the store, I knew it would be perfect on the sign! It is such a perfect fall farmhouse sign.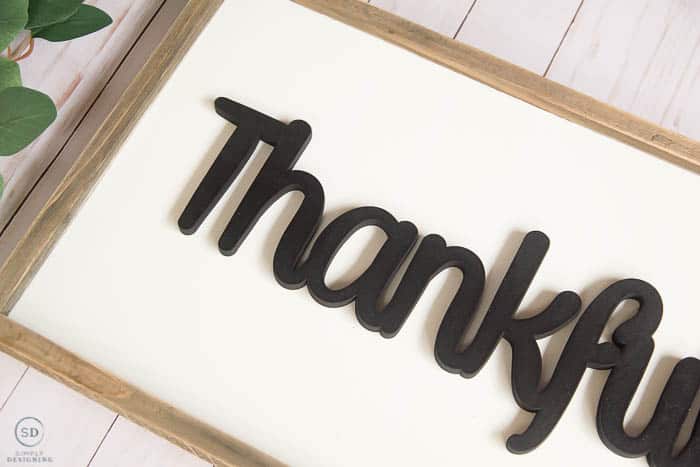 How to paint cursive wood letters
After finding these beautiful cursive wood letters, I knew I wanted these letters to be black. But with how many small spaces there are in these letters, and with how intricate they are, I knew I needed to use a paint sprayer to paint these really well.
So I brought out my HomeRight Finish Max Super and got to work transforming the pre-made frame and these beautiful letters into a lovely farmhouse sign.
What is the best paint sprayer
I really love my HomeRight Finish Max Super Paint Sprayer. Here are a few great things it can do:
Can spray latex paint, milk paint, chalk paint, enamels, primers, stain, clear sealers, polyurethane, and varnish
Works with oil or water-based finishes
Very little or no thinning required
Great for furniture, craft projects, signs, fences, walls, cabinets and more
Larger paint holder while still being light-weight and easy to use
Comes with a 2-year warranty
Great price

Supplies needed to make a farmhouse sign:
How to Make a Farmhouse Sign: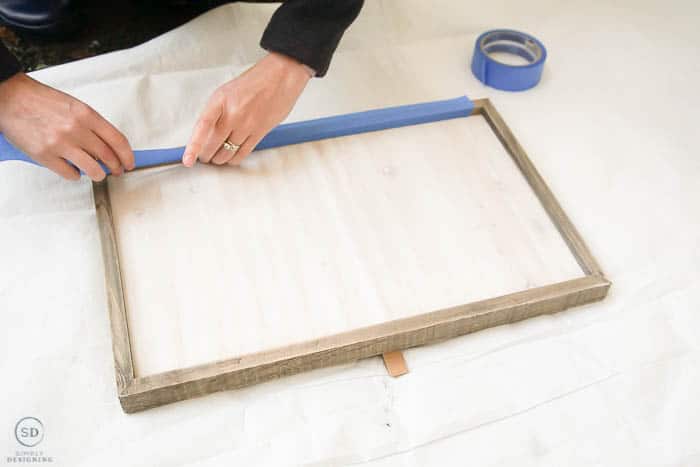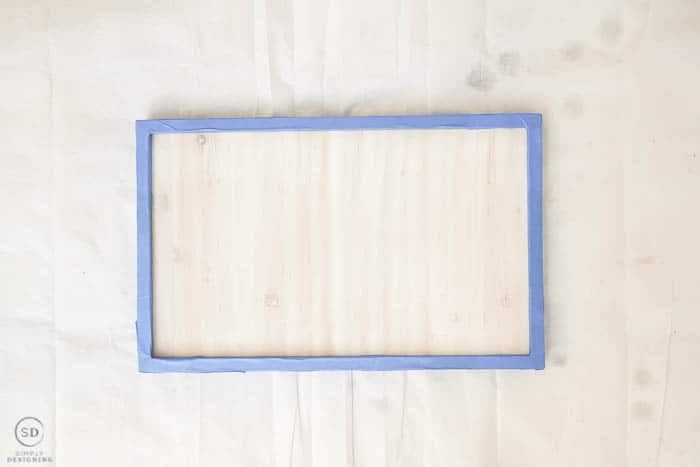 You will want to begin by using painters tape to tape off your frame. I decided to leave the outside frame part stained as is, but I wanted to make the center part a solid white, so I taped off the stained frame.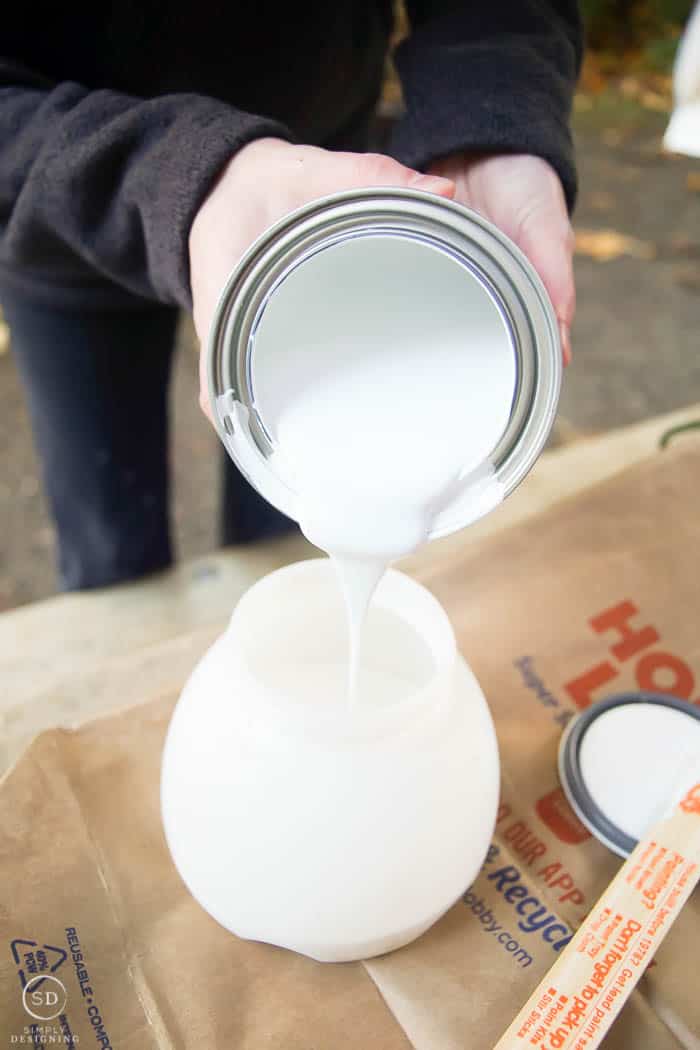 Then I stirred my white paint and poured it into my HomeRight Finish Max Super Paint Sprayer.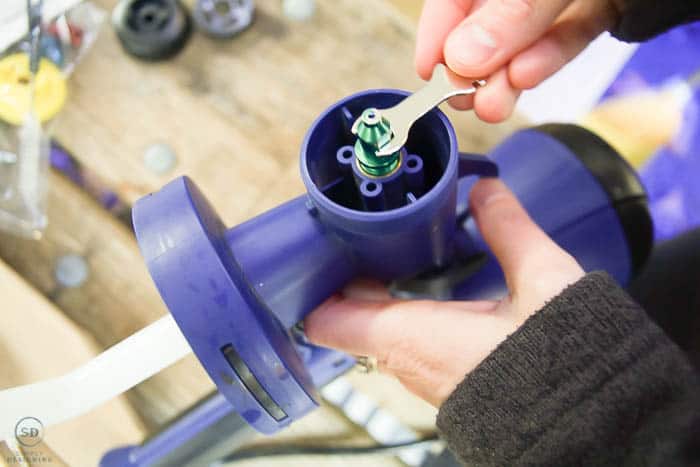 I selected the right nozzle (green) and put it on my sprayer.
I set up my Spray Shelter and put a drop cloth in the bottom for protection.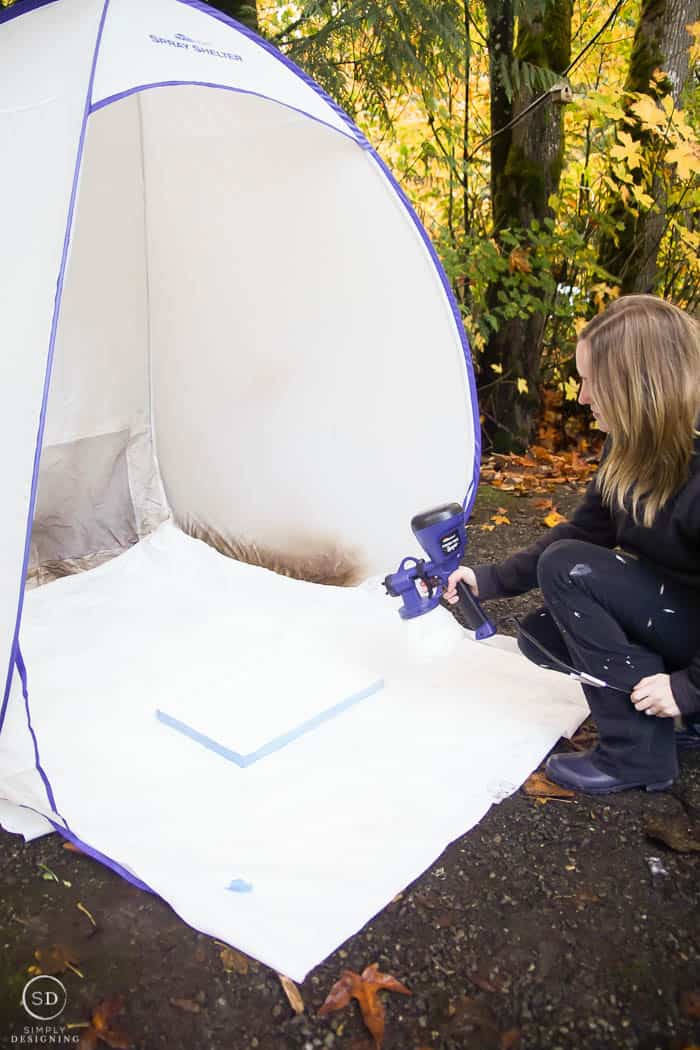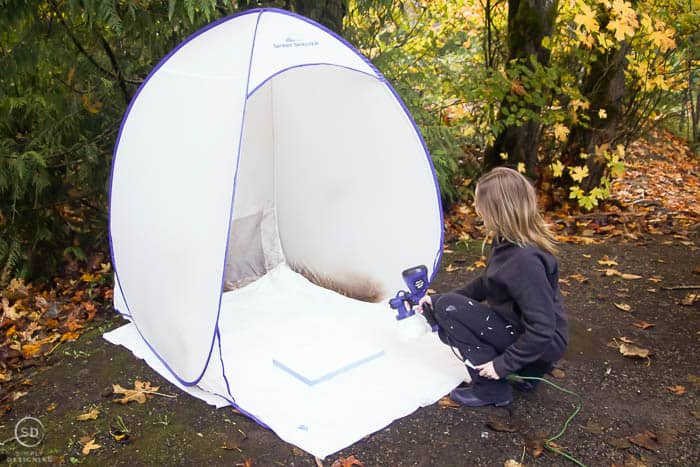 Next, I used the paint sprayer to paint the middle portion of the frame.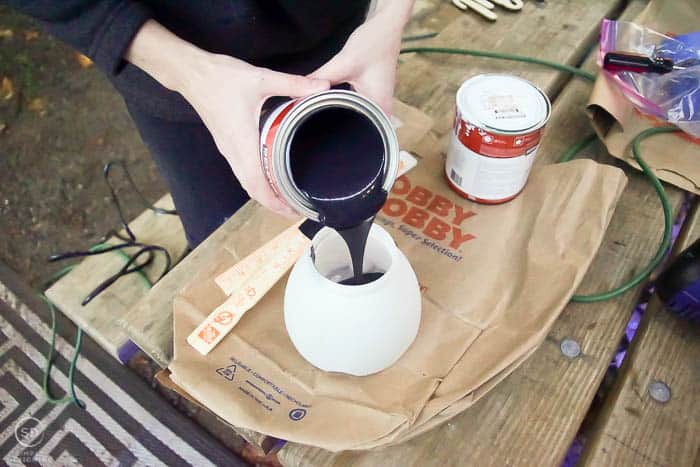 Then I cleaned the paint sprayer out very well and put black paint in it.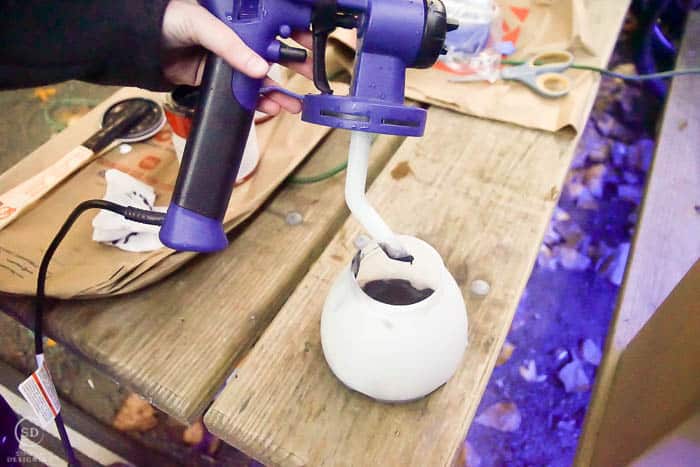 PRO TIP: when you go to use the paint sprayer, make sure the uptake valve is pointed towards the front of the paint sprayer.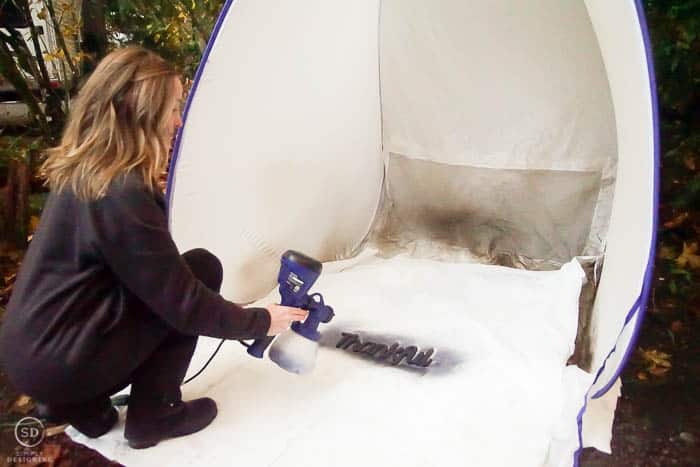 I laid my thankful letters down on the drop cloth and sprayed it with black paint.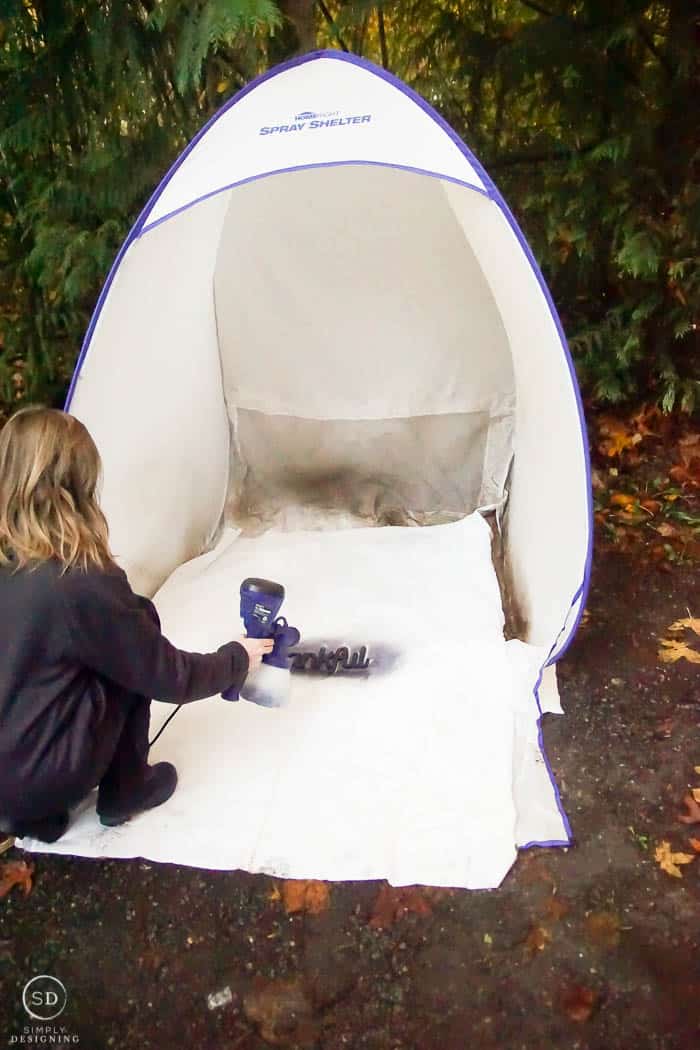 I turned the letters all around so that I could make sure to get a great coat of paint on every surface.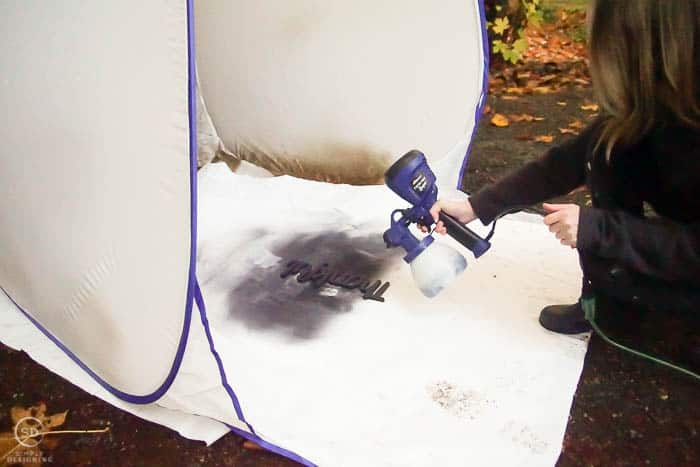 After everything dried, I used wood glue to attach the wood letters to the frame.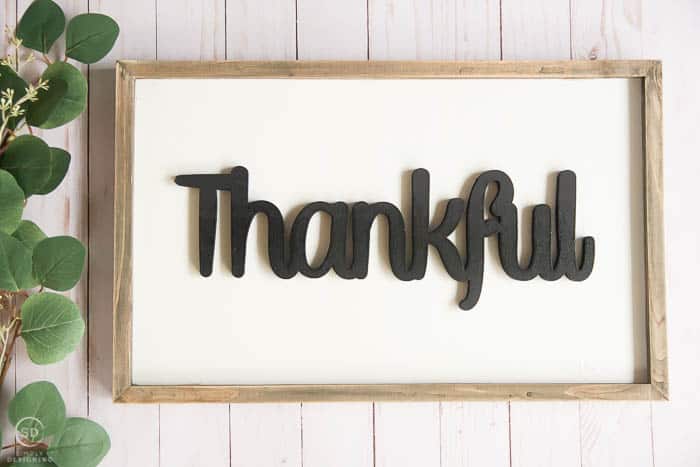 When the wood glue is fully set, it is ready to hang up and enjoy!
See how easy it is to create a beautiful farmhouse sign for your own home?!
You can save a lot of time and money by using the shortcuts I provided and by doing a lot of the work yourself!
It is a great way to get a beautiful farmhouse look without a really high cost.

If you enjoy this farmhouse sign, you may enjoy these ideas too: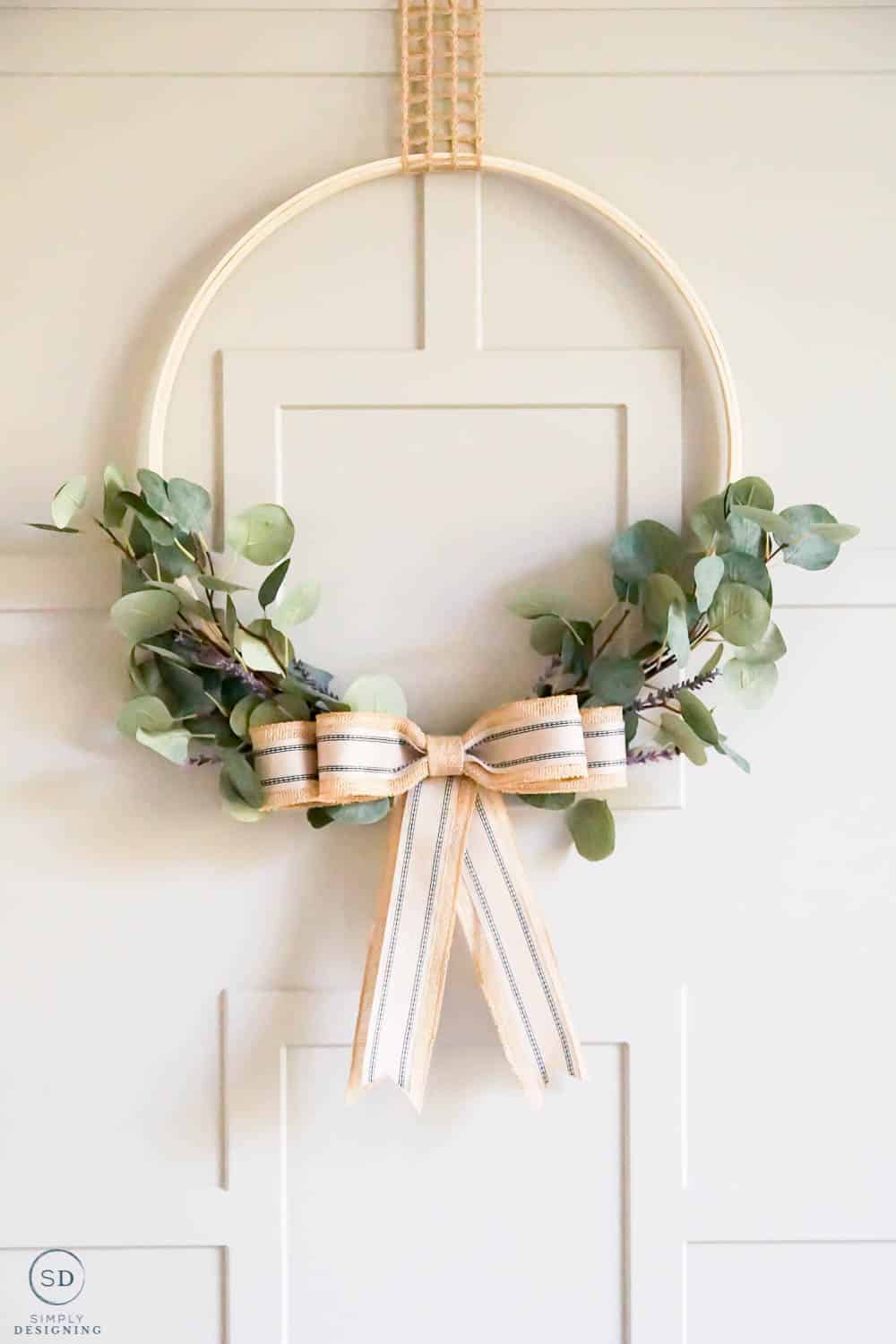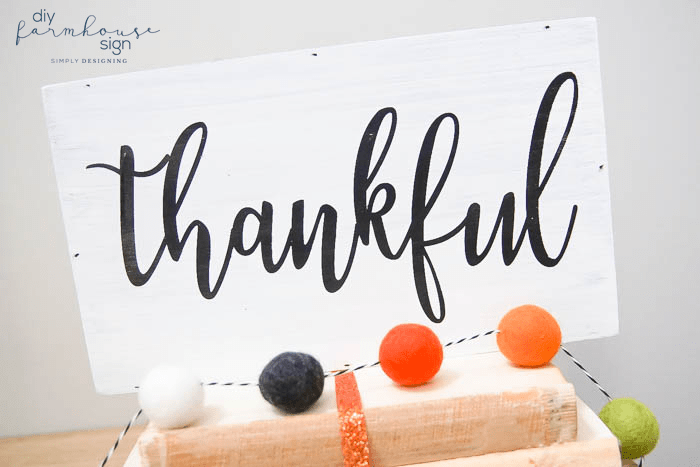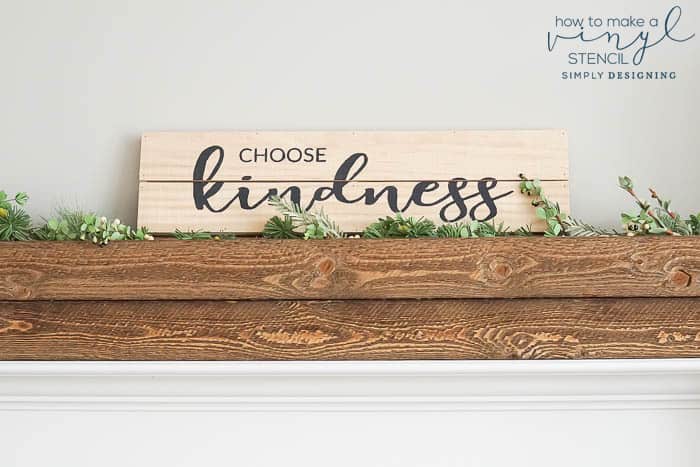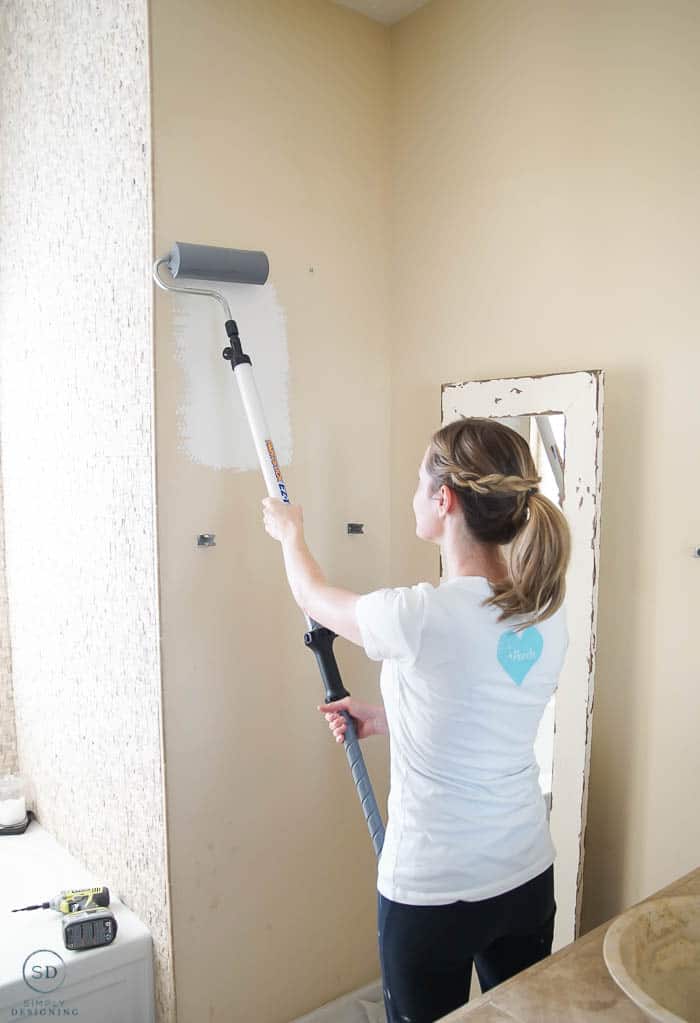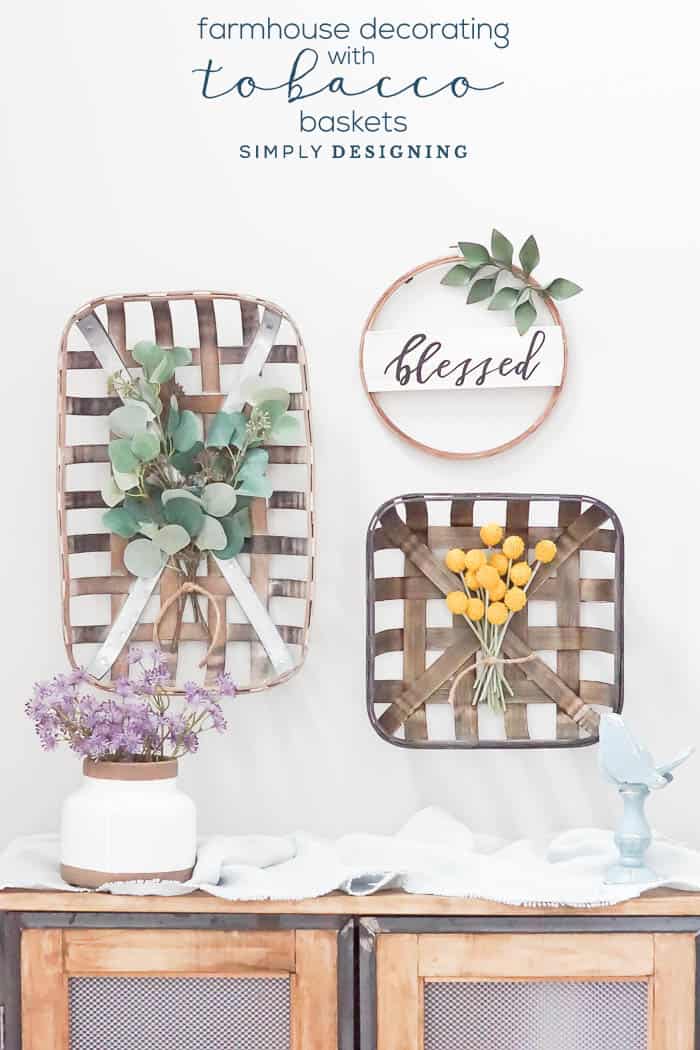 Farmhouse Decorating with Tobacco Baskets