Whether it is the middle of snowboarding season or the middle of the summer, it is always a good time to take good care of your board. Today I am showing you How to Wax a Snowboard quickly so that your board will always be in good shape and you'll be ready to fly down the slopes anytime.

Thank you to Wagner for sponsoring this post. All opinions are mine. Affiliate links are included for your convenience. Thank you for supporting my blog.
How to Wax a Snowboard Quickly
There are several schools of thought when it comes to waxing your snowboard, but today I am showing you a quick method. This is not necessarily the method that will give you the deepest most thorough wax. But it is perfect for a quick wax to get you on the slopes quickly.
Do I need to wax my snowboard?
Yes, having a waxed snowboard will not only help you glide down the slopes but it will also help your snowboard last longer. The wax protects the board and keeps it hydrated.
How often should you wax your snowboard?
How often you wax your snowboard will depending on how often you use your board. It is best to at least give it a quick wax every 2-4 full day rides, but some people prefer to do it more often or less often.
Doing a quick wax every few times you ride is a great way to maintain your board without a ton of time. While occasionally doing a hot wax with an iron is recommended as well.
Can I use candle wax on my snowboard?
No, you should never use candle wax on a snowboard. You should only ever use wax sold specifically for waxing a snowboard or skis. Using candle wax can actually ruin your board and make it go slower on the slopes.
Do new snowboards need waxing?
Snowboards come with a factory wax on them. This is typically a light wax so while it will be good for a few rides, it is important to start a regular waxing routine soon after purchasing a new board.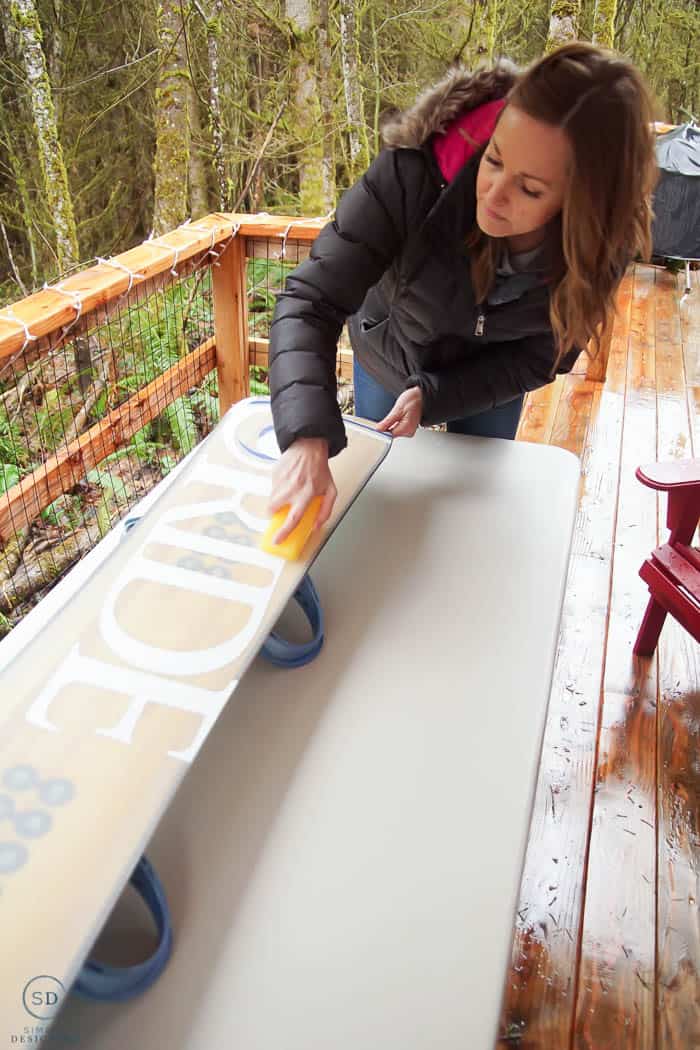 How do you wax a snowboard at home?
If you want to save money, you can definitely wax your snowboard at home. I am always a fan of doing things myself and saving money. You can use the hot wax method with an iron or the crayon method. Both work but there are pros and cons to both.
What is the difference between hot wax and the crayon method?
For the hot wax method of waxing your snowboard you will melt the wax, drip it on your board, iron the wax on the board, let it cool and then scrape any excess off. This allows the wax to fully penetrate the bottom of your board. This method requires an iron devoted just for this purpose and is definitely more time-intensive.
The crayon method is quicker but the wax does not penetrate the board as deeply so this is not as thorough of a waxing method. But it is really easy to do yourself at home and is a simple and quick way to wax your snowboard quickly. The crayon method is completed by rubbing the wax directly onto the board, using a heat gun to heat up the wax, using a rag or paper towels to rub the wax into the board while still warm, and then scraping off the excess wax.
Both methods are great for their intended purposes.
If you want to use the hot wax method, I suggest you do some additional research on it before beginning. There are a lot of great resources out there. But today I am going to talk primarily about the crayon method for waxing a snowboard.
How to choose a Heat Gun
It is important to choose a high-quality heat gun for this project.
I have had several heat guns in my life, but I choose to use the Heat Gun HT400 from Wagner for this project.
Here are a few reasons I love this heat gun:
It is small and compact which makes it easy to hold and perfect for my small hands
There are two temperature settings
It is small but mighty
This works well for small and large projects
It can be used hands-free if needed
How to Wax a Snowboard Without an Iron : The Crayon Method
Today I am going to show you how to use the crayon method to quickly wax your snowboard or skis. This method is quick and will give you a quick layer of wax on your board. It is great if you are short on time or if you are just looking for a quick way to maintain your board in between more thorough waxes.
The crayon method is as follows:
Scrape existing wax off of board
Apply wax to your board by "coloring" it on
Heat the wax up with a heat gun
Use a cloth or paper towels to wipe the wax on the board
Scrape excess wax off of board
Great ready to hit the slopes!
Keep reading for more details on how to complete this method.
Tips and tricks for waxing your snowboard:
Do everything with the grain of your snowboard, not against the grain
Do not overheat the wax on your board, or it could damage your board
Be careful when you use your heat gun, if you heat up the bottom of the board too much, it can make the layers of your board separate and it can damage your board
Get a great heat gun like this one HERE
Are you ready to quickly wax your snowboard? Ok. Let's get going...
What supplies do I need to wax a snowboard?
Scraper (the wax I bought HERE comes with a scraper)
Paper Towels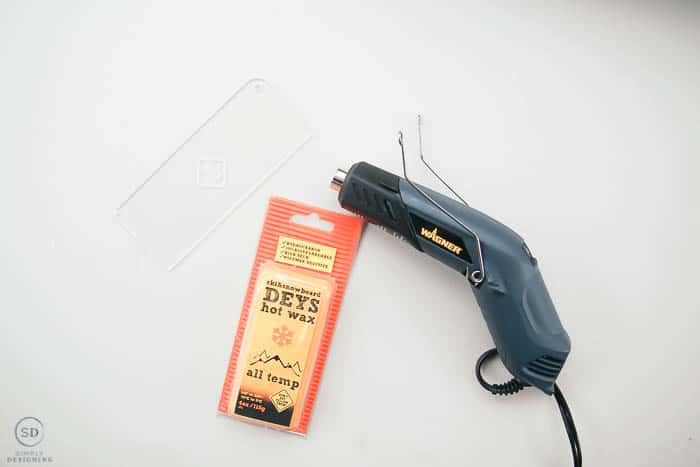 How to Quickly Wax a Snowboard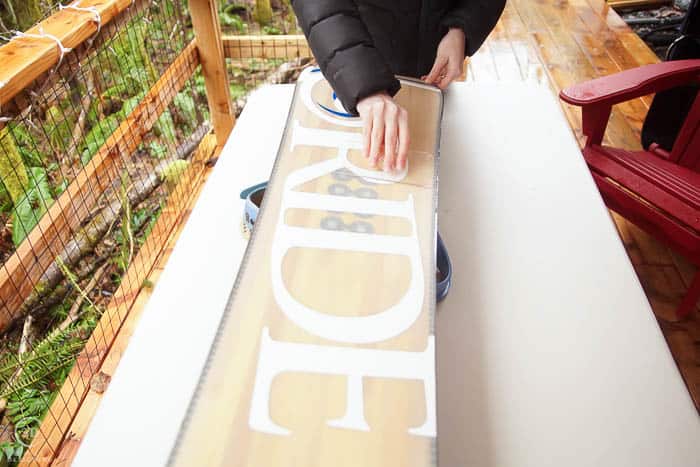 STEP 1
Use a scraper to remove leftover wax from your board. It is best to scrape lengthwise on your board to go with the grain.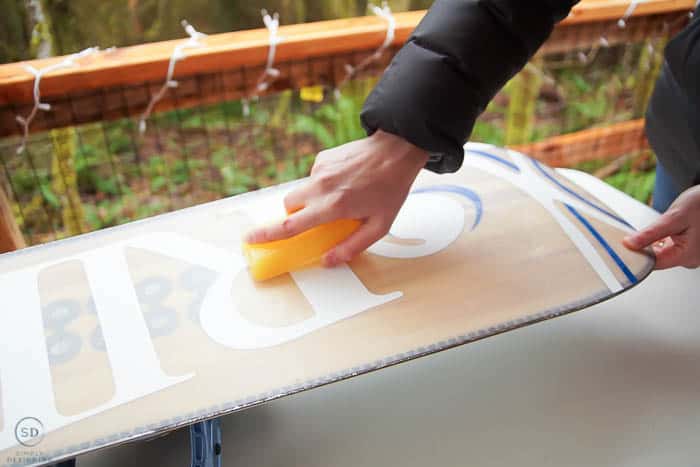 STEP 2
Rub the wax all over the board, staying with the grain. You will want to rub enough wax on the board so that you can see a film of wax on the board.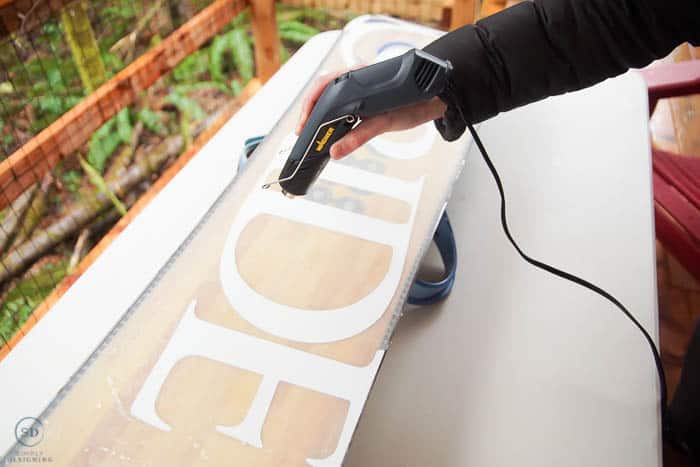 STEP 3
Allow your Heat Gun to heat up and carefully use it to heat up the wax until it melts.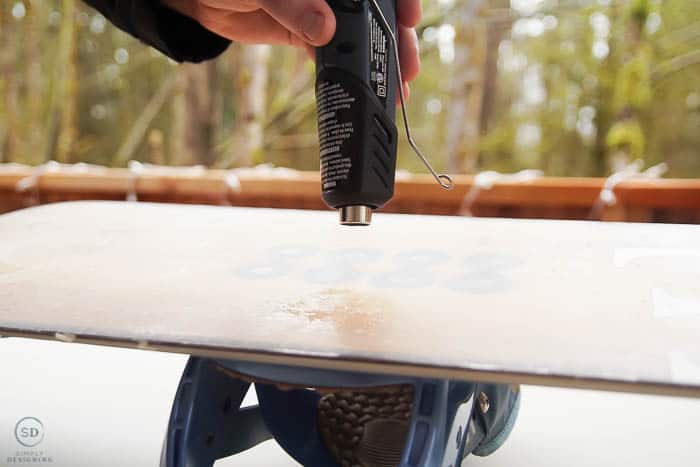 STEP 4
While the wax is still warm, use a paper towel or rag to rub and buff the wax. This will help the wax get into the crevices of the board.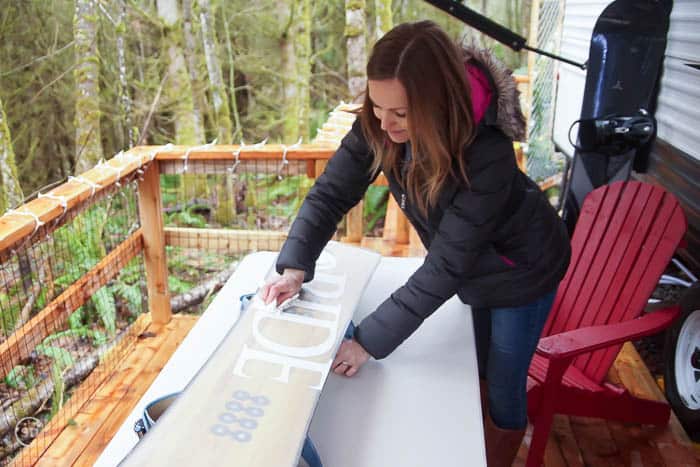 STEP 5
Allow the wax to cool completely.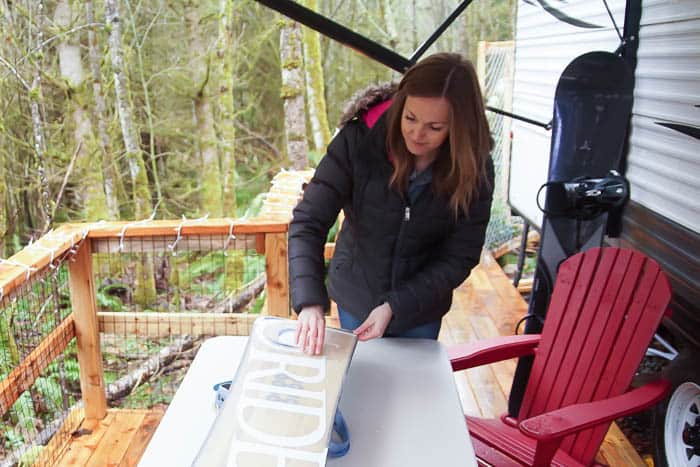 STEP 6
Use the scraper to remove any excess wax from your board.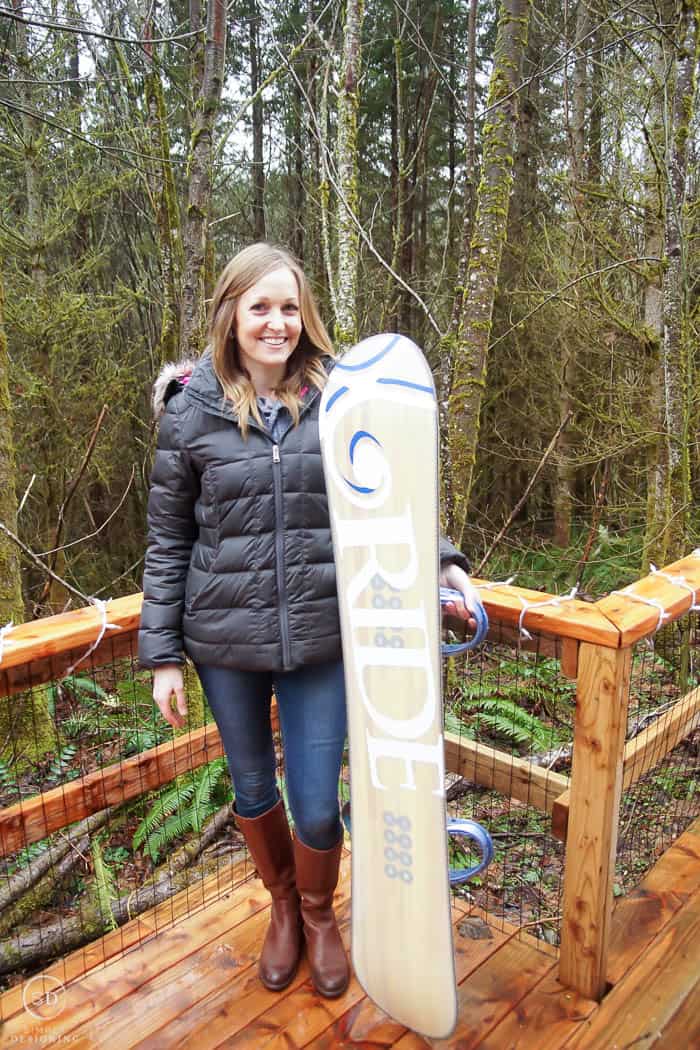 STEP 7
Enjoy your newly waxed snowboard!
I always recommend following all manufacturer instructions so ensure that you read all pamphlets and information about both the heat gun and the wax you use prior to using them.
You might enjoy these posts too: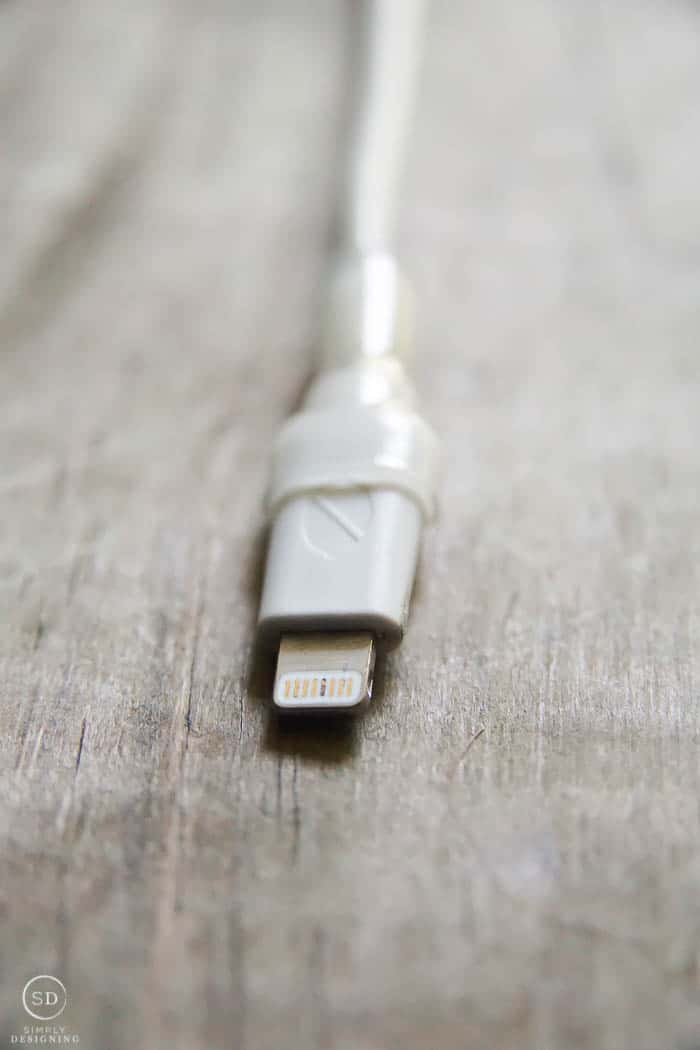 How to fix a broken iphone charger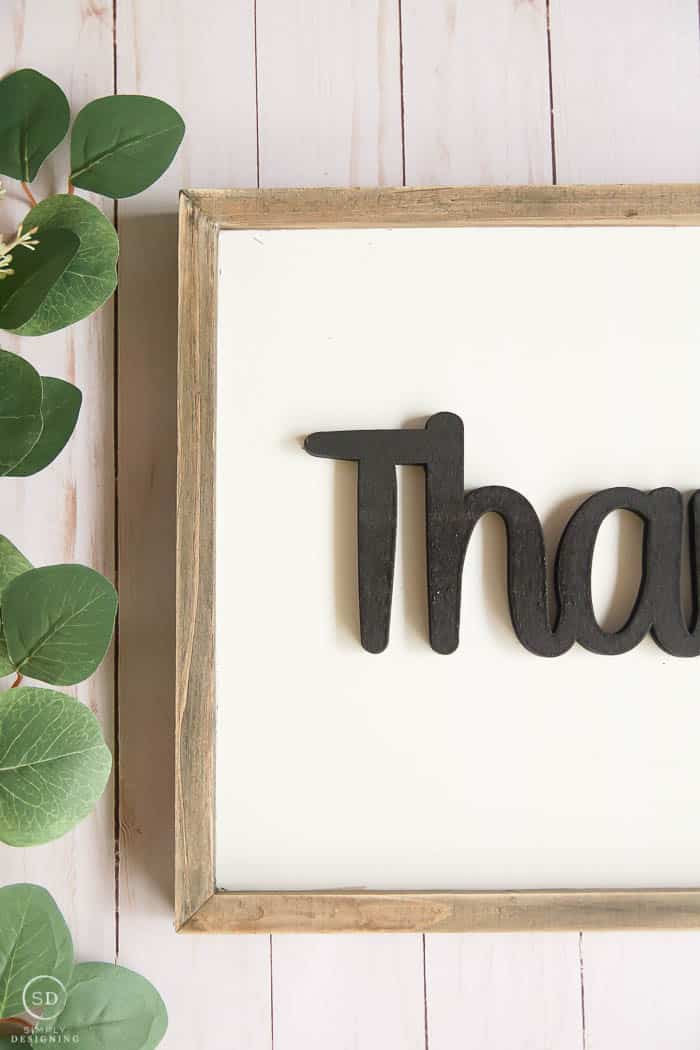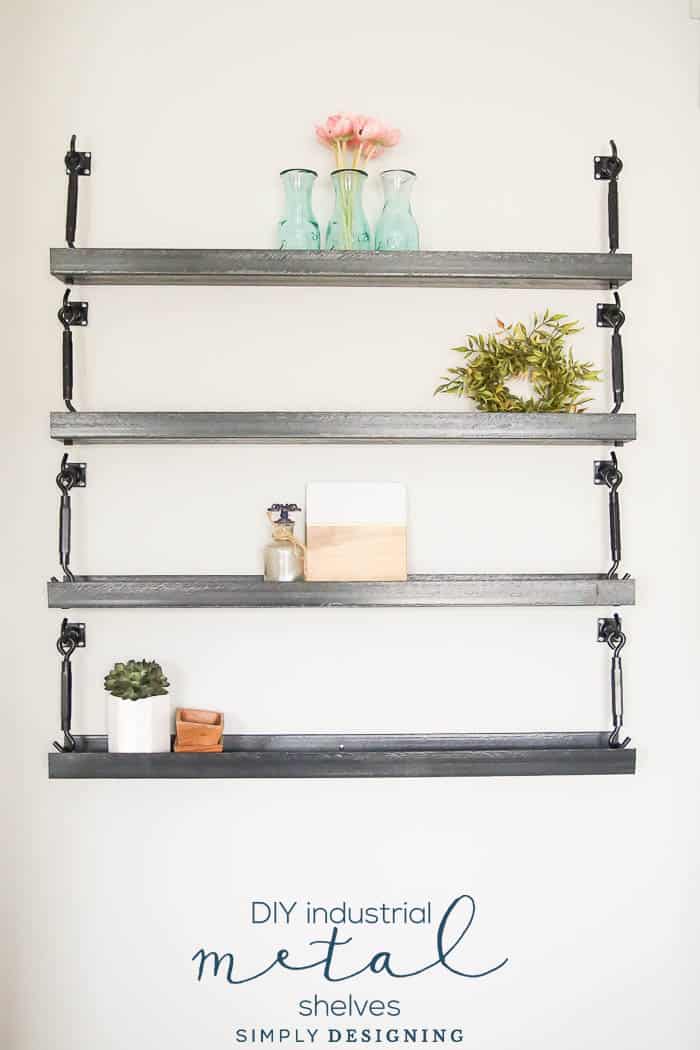 How to make industrial metal shelves