Everyone knows that I love topiaries...and I also love candy.   And combining those two things together into a yummy looking Halloween decoration is even better!  Wahoo!  So today I am really excited to share a super cute idea for candy Monster Topiaries!  These are such a fun Halloween decoration and craft and are easy to make too!  And let's be honest, these are just the cutest, tastiest Halloween Monster Topiaries ever!  Keep reading to see exactly how to make these yourself, don't skip ahead too far though, I share a few tips you won't want to miss!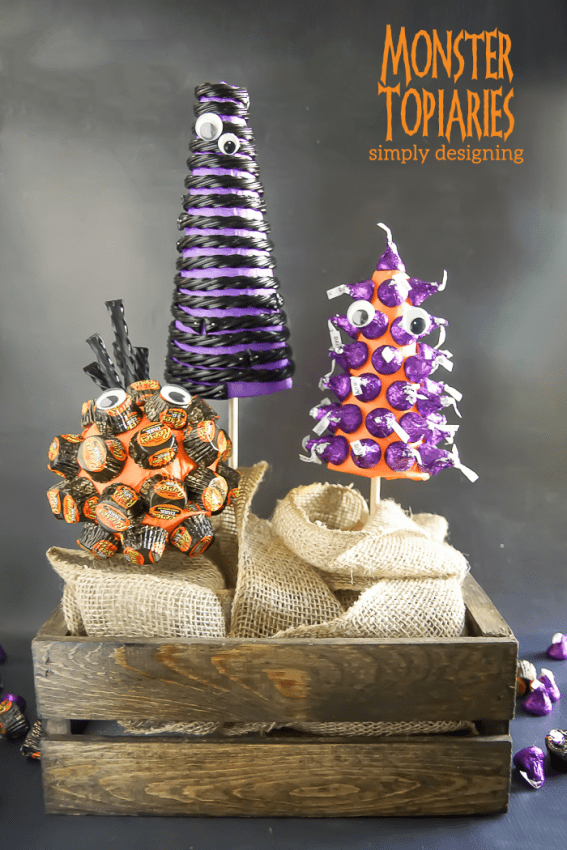 A big huge thank you to FloraCraft® Make It: Fun® for collaborating with me on this blog post.  All opinions and my deep love of styrofoam are mine.  #MakeItFunCrafts.
Monster Topiaries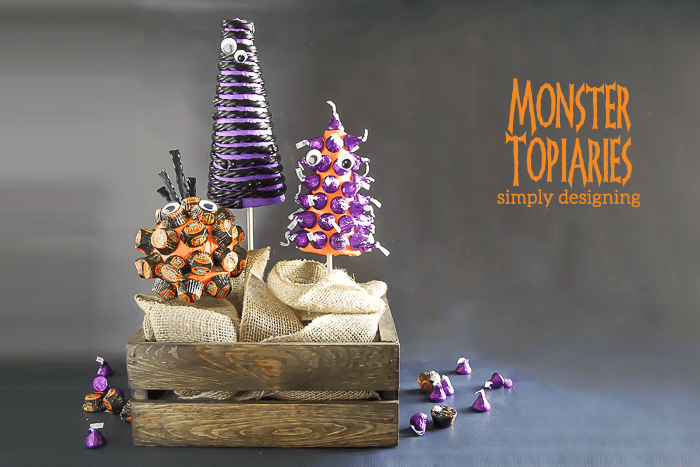 You can find this original idea and many more in FloraCraft's® fun Halloween eBook.  And you can snag your copy of it for FREE here.
I was asked to recreate one of their designs with my own flare.  While this book is FULL of amazing crafty ideas, I immediatly fell in love with the candy creature topiaries.  I knew they would be fun to make and super cute to have in my house.  But instead of creating individual topiaries, we decided to create a singular centerpiece holding the cute candy monsters.  And I really do love how it turned out!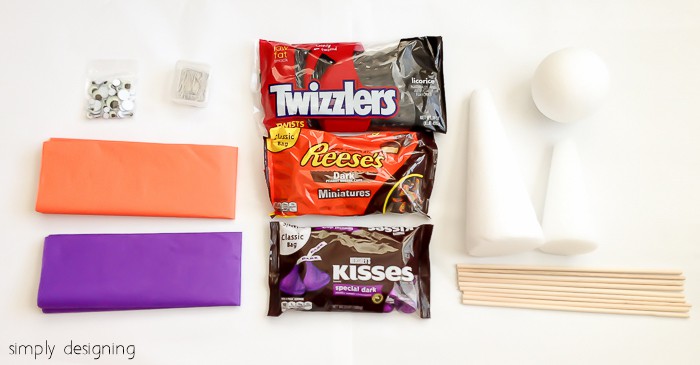 Here is what you will need to create these monster topiaries: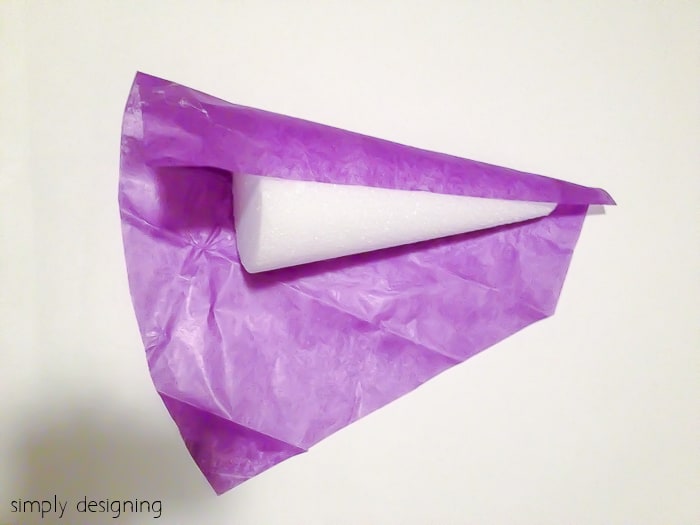 Directions:
You will begin by wrapping the ball and small cone in orange tissue paper and securing with hot glue.  Wrap the larger cone in purple tissue paper and secure with hot glue as well.
Use the FloraCraft® StyroCutter® Plus to cut the sheet of foam to fit inside of the crate.  Put it in place and add hot glue if neccesary to secure.
Wrap licorice around the large cone in a diagonal fashion and secure it in place using straight pins ONLY at the ends of the licorice.
Use hot glue to adhere kisses onto the cone and peanut butter cups onto the ball.
Add a few pieces of licorice to the top of the ball, standing straight up, with your hot glue gun.
Use hot glue to secure the glow in the dark wiggly eyes!
Place a wooden dowel into the bottom of the cones and ball.  Secure with hot glue.
Place the other end of the wooden dowels into the foam block and then push the dowel through the block and into your sheet of foam so that the wooden dowel goes through the block and into the sheet of foam.  Secure the wooden dowel in place with hot glue.
Add burlap ribbon into the crate to hide the foam.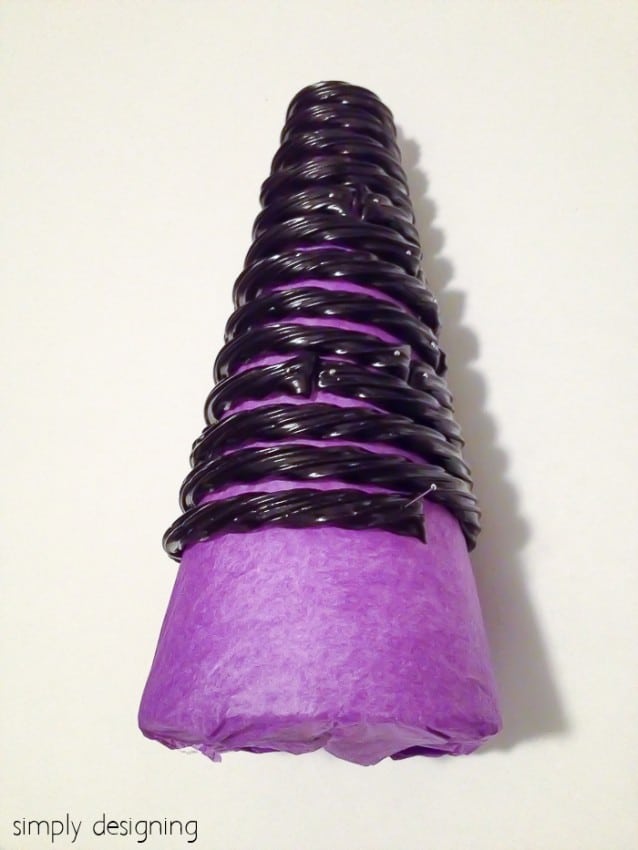 This would be perfect on a mantle or a table!  Or even in your entry way!
Here are a few up close photos of each little monster!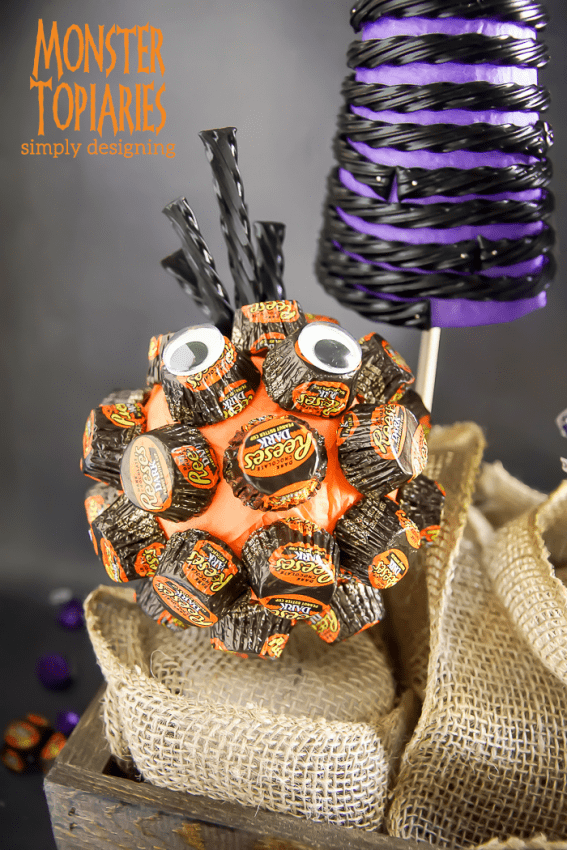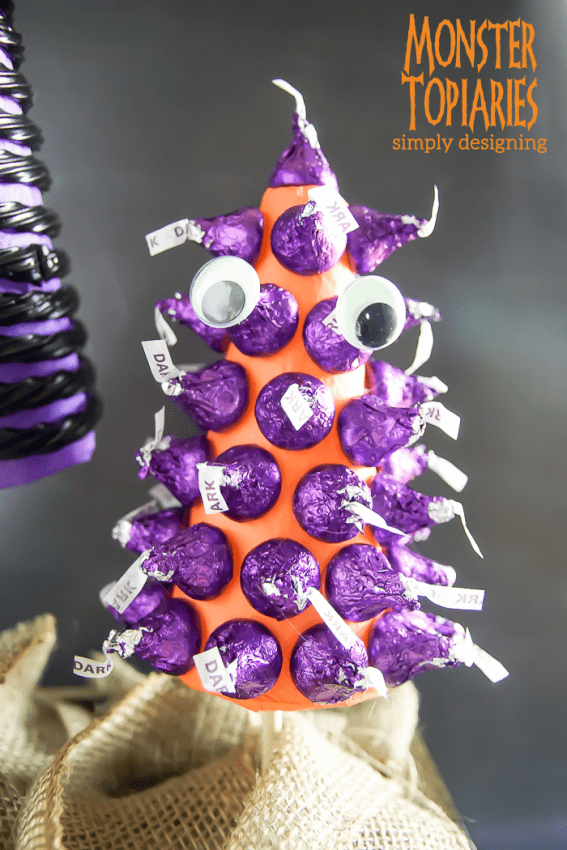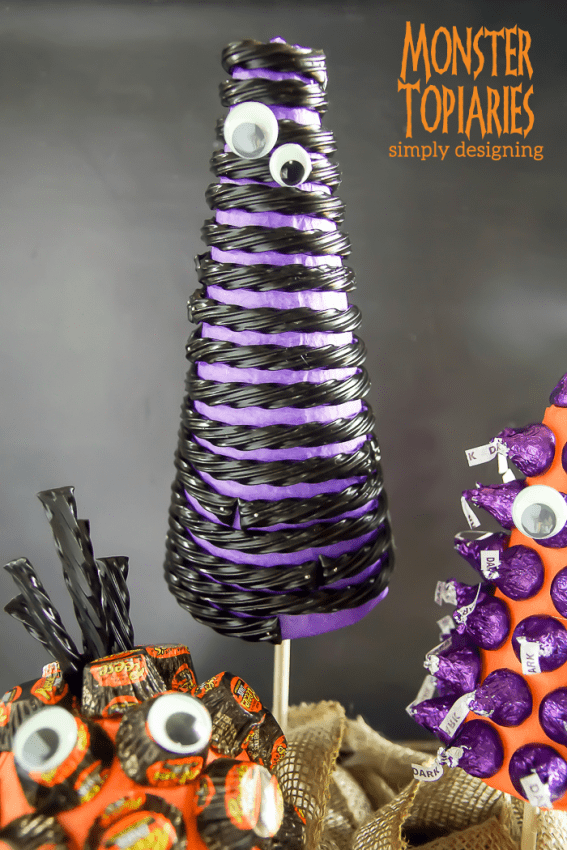 I think these monsters are perfectly sweet and adorable and this is a perfect Halloween decoration if you have kids who scare easily.  It is cute and not scary which is how we love to do Halloween at my house.
Do you prefer to decorate for Halloween in a cute or scary way?
You might also enjoy: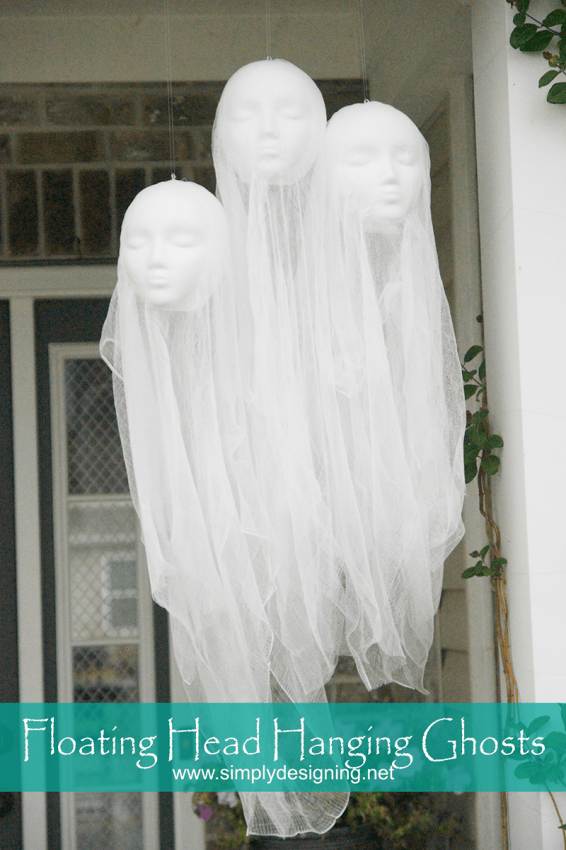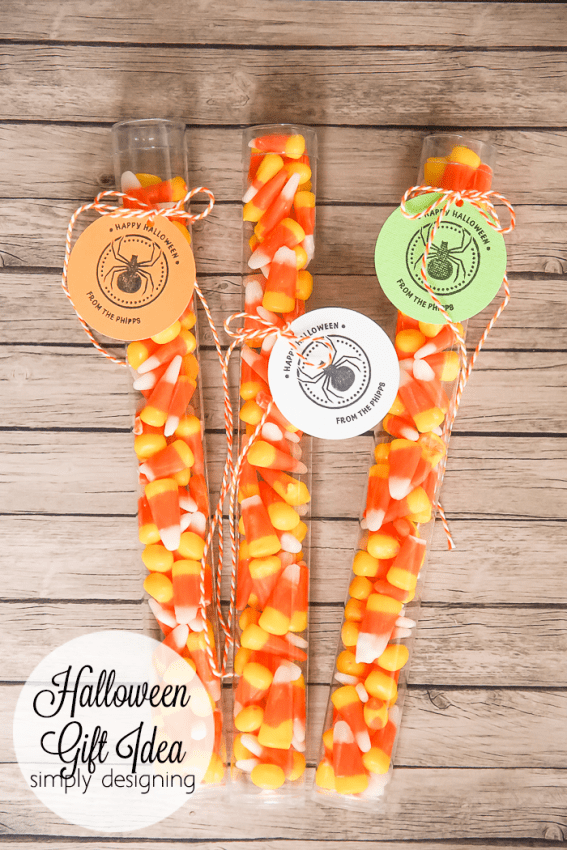 Pottery Barn Knock-Off Hanging Ghosts