Make this fun DIY Halloween decorations. Super creepy Floating Head Hanging Ghosts are perfect for any Halloween decor!
I am part of the Make It Fun Team® with FloraCraft® and I thrilled that they helped make this post possible today.
I love my job. It is truly the most fun job I have ever had!
The other day I received a big huge package from FloraCraft® and as soon as I opened it up, I started giggling!
Being part of the Make It Fun Team®, I was challenged to create something this month using the contents of the box I was sent.
Inside this box were 6. Foam. Heads. I was so excited to begin my challenge and knew right away what I wanted to create!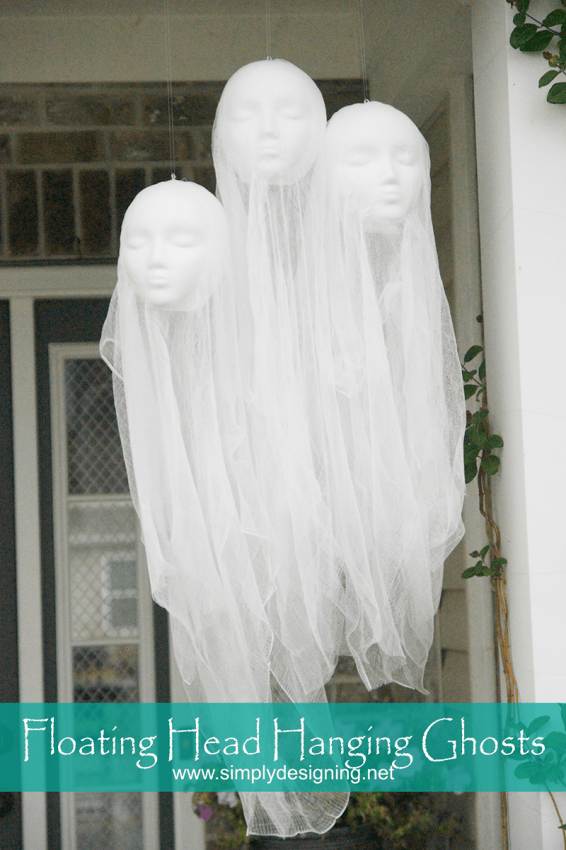 Here is what I was sent...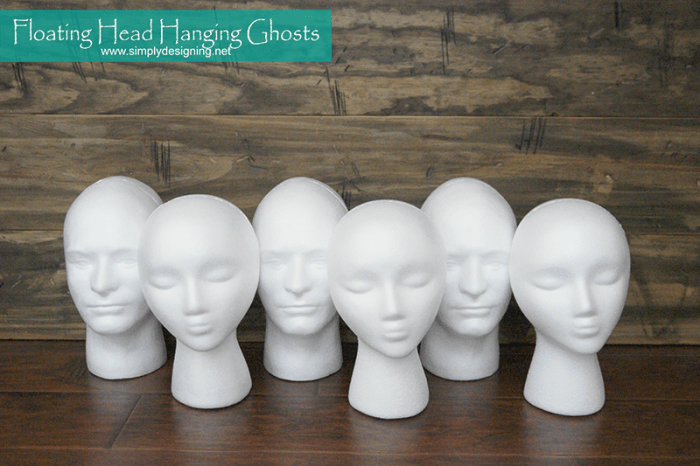 How could I not create a creepy spooky Halloween post using these!? And I really do love how they turned out! I am so excited to decorate for Halloween!
Here is what you will need to make these DIY Halloween Decorations:
Floating Head Hanging Ghosts Supplies
Steps to Make DIY Halloween Decorations - Floating Head Hanging Ghosts
1. Cut your cheesecloth so that you have two equal portions per ghost. I cut mine into relatively similarly sized sections, but no need to be exact.
2. I grabbed my FloraCraft® StyroCutter Plus® so that I could trim the neck off of my foam heads.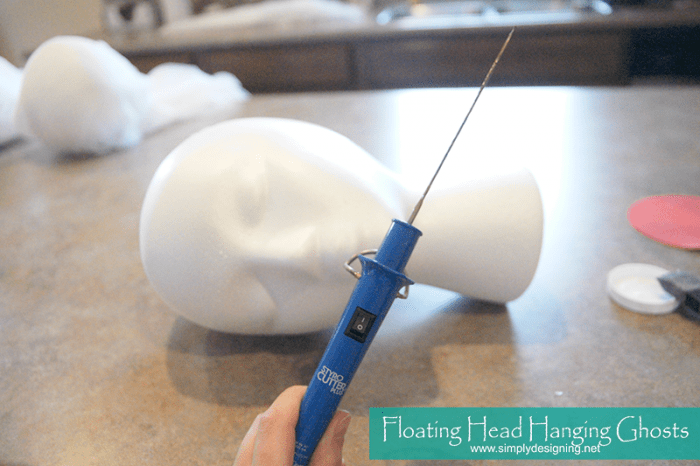 If you haven't used a StyroCutter Plus® I highly recommend picking one up!
It is worth every penny!
I have spent years cutting foam with a kitchen knife.
No doubt I have ruined countless knives, but I have also created the worst foam messes ever.
With the StyroCutter Plus® the hot wand slices through the foam so easily!
It is amazing!
And it seals the edges so there is no foam mess.
It is the coolest thing ever!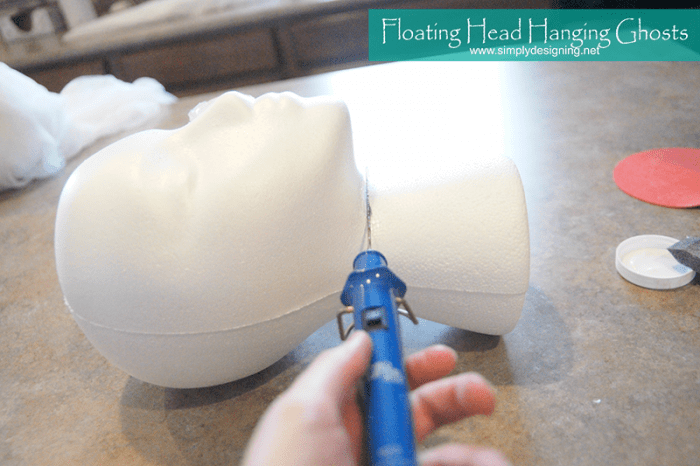 I started by giving my foam head a little nip tuck and trimmed off the neck.
I threw the neck away and draped two layers of cheesecloth over the head.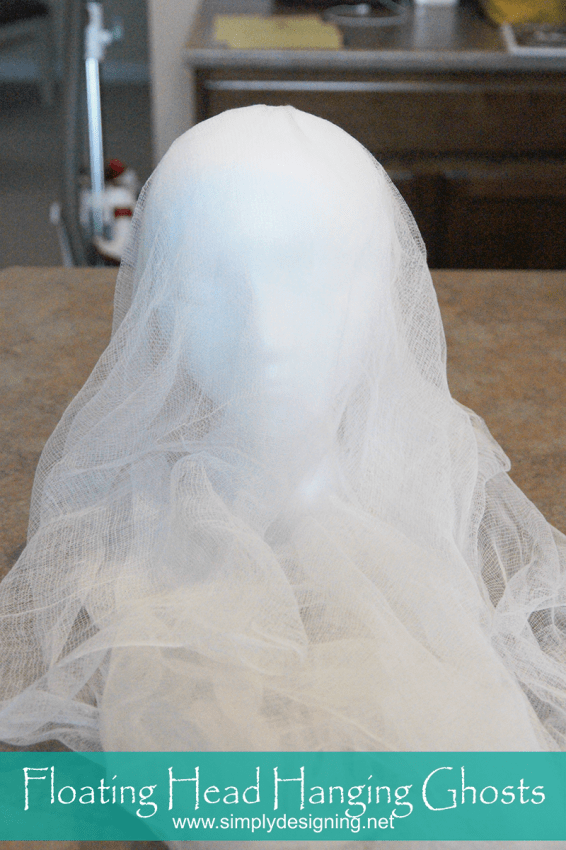 3. I wanted the face to show a little more and be a little more defined so I used a little Mod Podge to adhere the cheesecloth to the face portion of the head.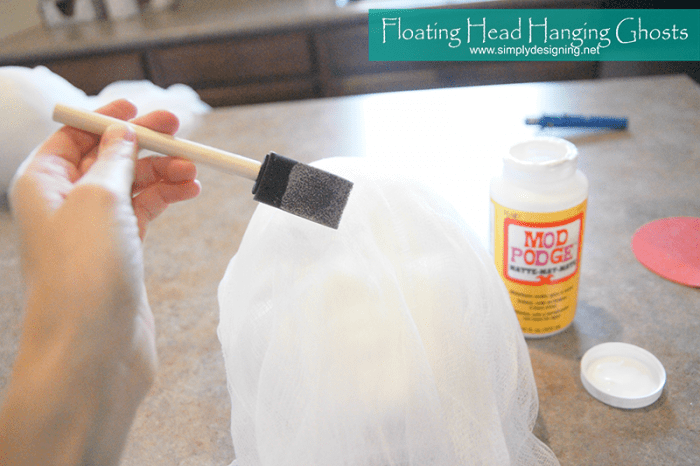 4. After the ghosts were dry, I used E600 glue to adhere an eyelet screw into the top of the ghost head and then I attached a piece of fishing line into the eyelet.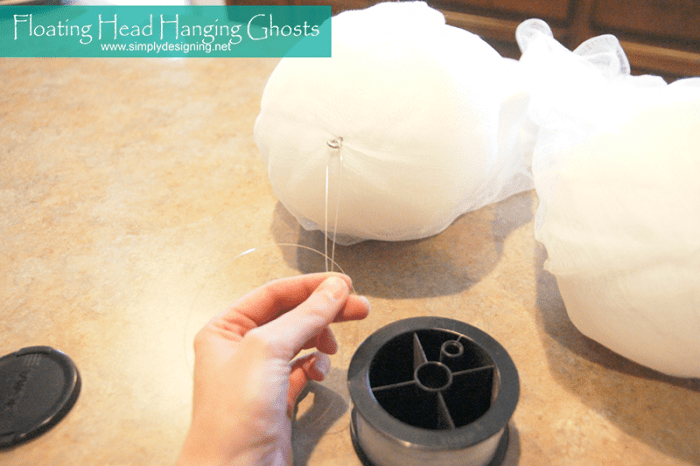 And then they were ready to hang!
These were really so simple to make!
They hardly took any time at all.
And I think they turned out really creepy and perfect for Halloween!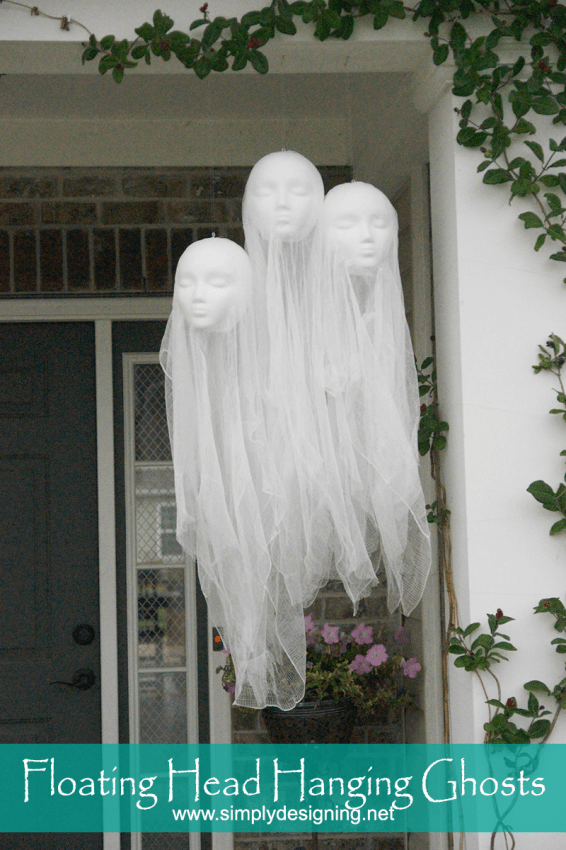 Seriously these floating head hanging ghosts are so much fun!!
I can't wait to decorate for Halloween now!
If you like these ghosts but want a slightly less creepy version, check out my Pottery Barn Knock-Off Hanging Ghosts I made a few years ago.
You might also like: