I always love coming up with fun and SIMPLE ideas for valentines for my kids to give every year.  At our school we are not allowed to give candy or treats of any kind, so I try to come up with ideas of simple and inexpensive gifts to give to a classroom of 25.  Times two.  So when I found some cute felt hearts (already cut out woot woot) I snagged them thinking I would find something fun to do with them.  And then I found the cutest pencils!  And new they were a match made in heaven!  Come see how easy it is for your kids to put together these cute Pencil Valentines!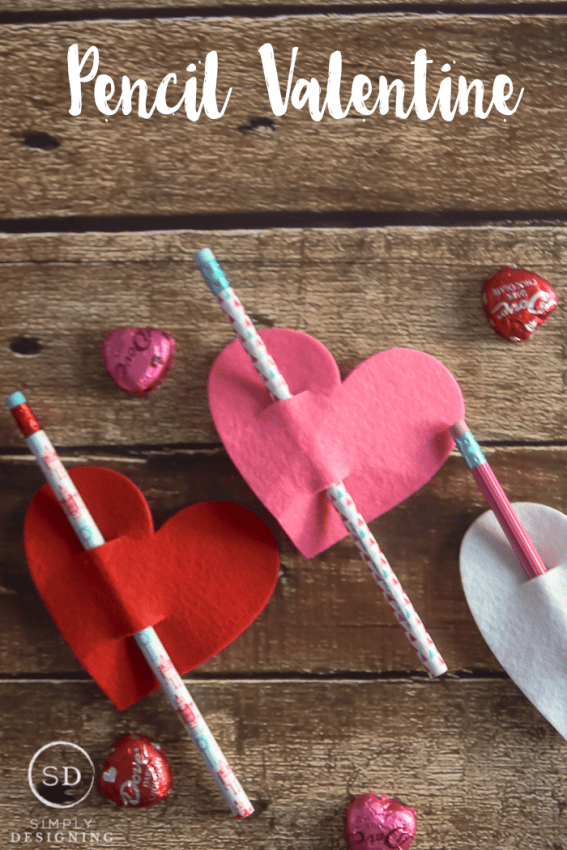 Pencil Valentines
To make these pencil Valentines, you will need:
Felt Hearts
Pencils (I bought the ones in the photos at Target in the dollar spot but you can find cute ones here.)
Scissors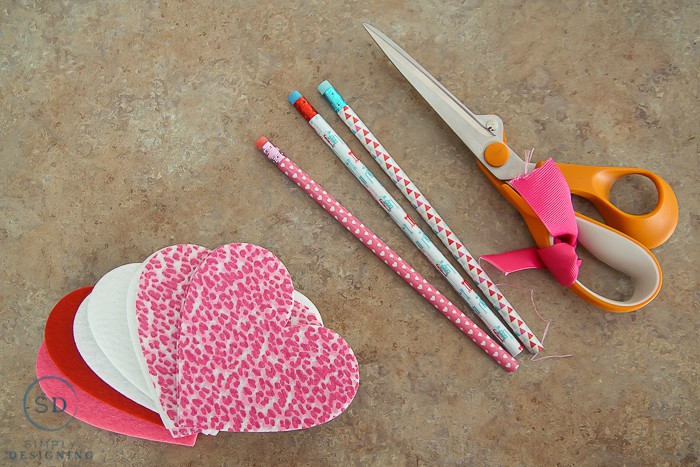 First you will simply cut two small holes for the pencils in the felt heart.  I made a fold on a diagonal from the top of the rounded part of one side of the heart to the other side.  Cut two small slits.  Simply slid a pencil in and you are done!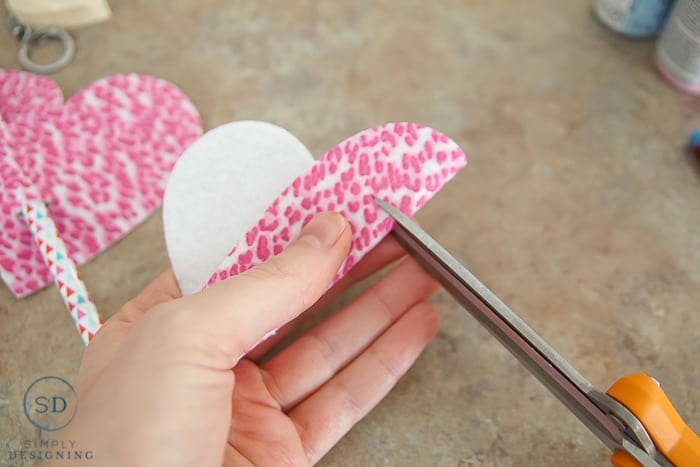 If you want you can add a name with a sharpie marker to it too.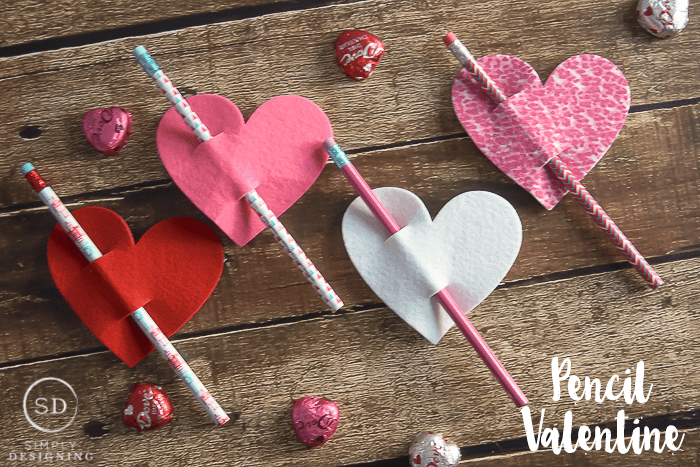 It didn't take very long to put these together and even small children can make them with a little supervision.  The best part is that every child needs a new pretty pencil right?!  So they are useful, cute and fun.  They are also food free to avoid any allergic reactions.  They are inexpensive and simple to make even for a large number of kiddos.
Here are a few other fun valentine ideas: